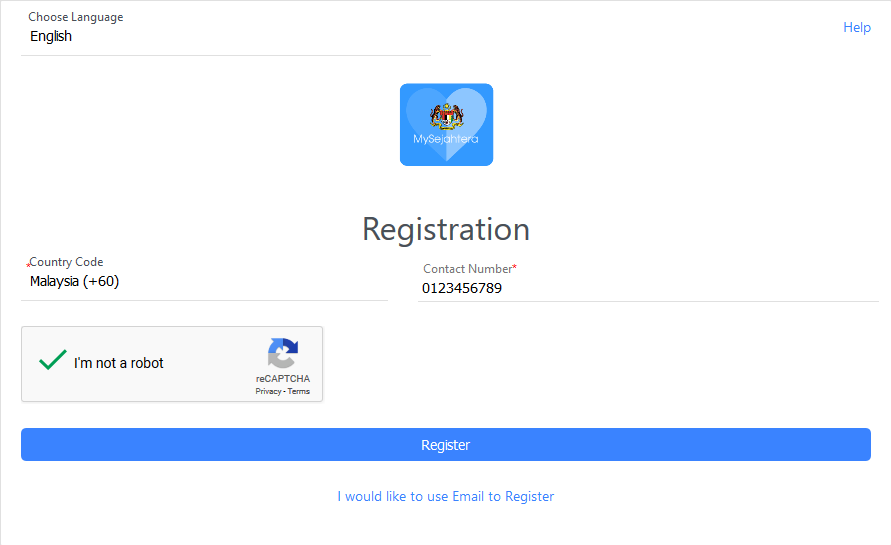 Register MySejahtera: Step by Step

Telegram Channel
Updated Daily with the Best Deals and Offers
Get all the best deals via our Social Media! Follow Us!
MySejahtera is an application developed by the Government of Malaysia to assist in monitoring COVID-19 outbreak in the country by empowering users to assess their health risk against COVID-19. This application also provides the Ministry of Health (MOH) with the necessary information to plan for early and effective countermeasures.
Eligible Malaysians will soon receive RM50 eWallet credit with an additional RM50 worth of discounts and cashback as part of the ePenjana initiative that was announced by the Prime Minister.
In order to receive this benefit, Senior Minister Datuk Seri Ismail Sabri Yaakob has revealed that you will need to download the MySejahtera app.
Here are the steps (with pictures) that may help you in registering for MySejahtera.
The Steps:
Step1: Choose your preferred language.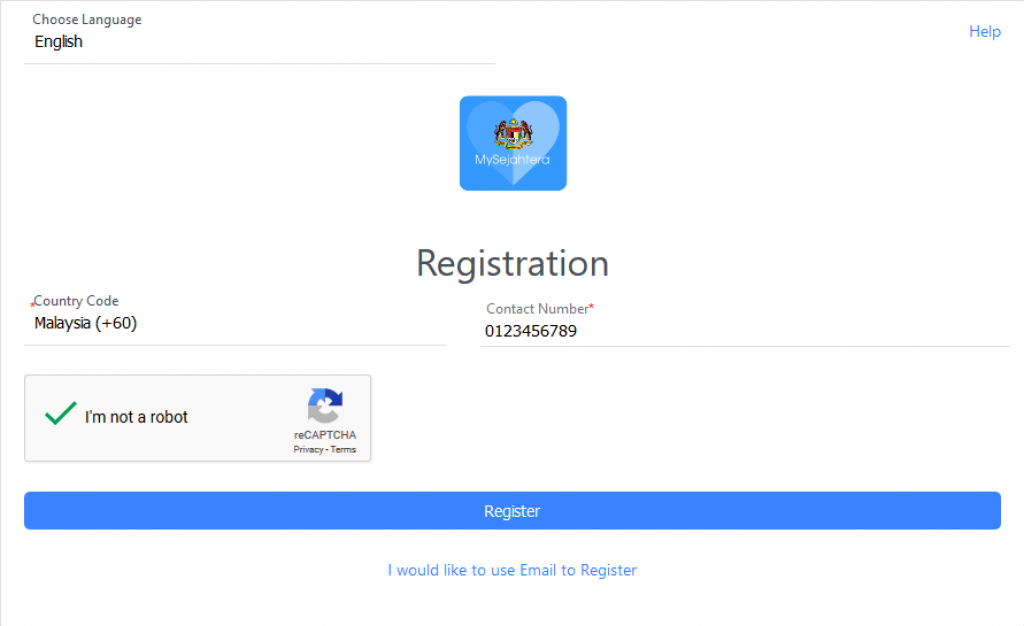 Step 2: Select Malaysia, key in your mobile number and tick reCAPTCHA. Tab Register.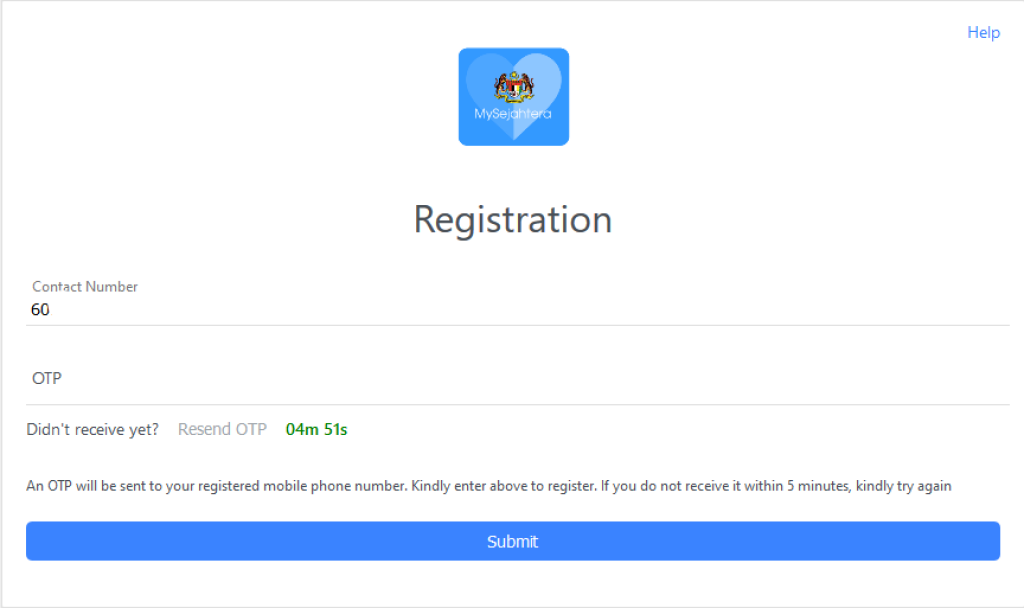 Step 3: Key in your OTP (received through SMS).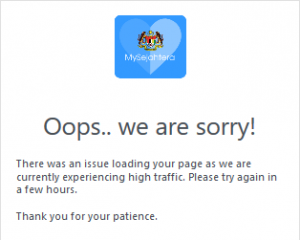 *Currently the site is experiencing high traffic, and you may get your OTP late and it became invalid. You may need to try again and again at different times.
*Update: It's much easier to register now. It's either they have improved the system or the traffic has reduced. So, should be no problem now.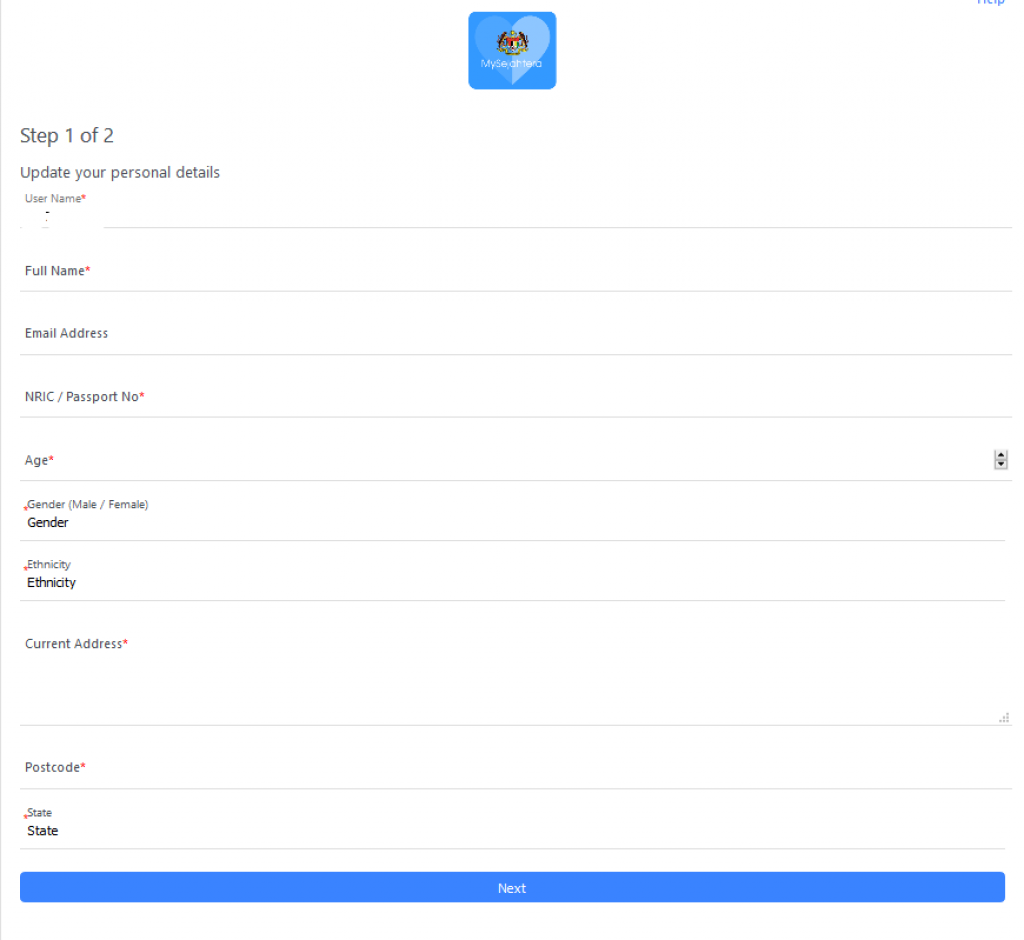 Step 4: Fill in personal details.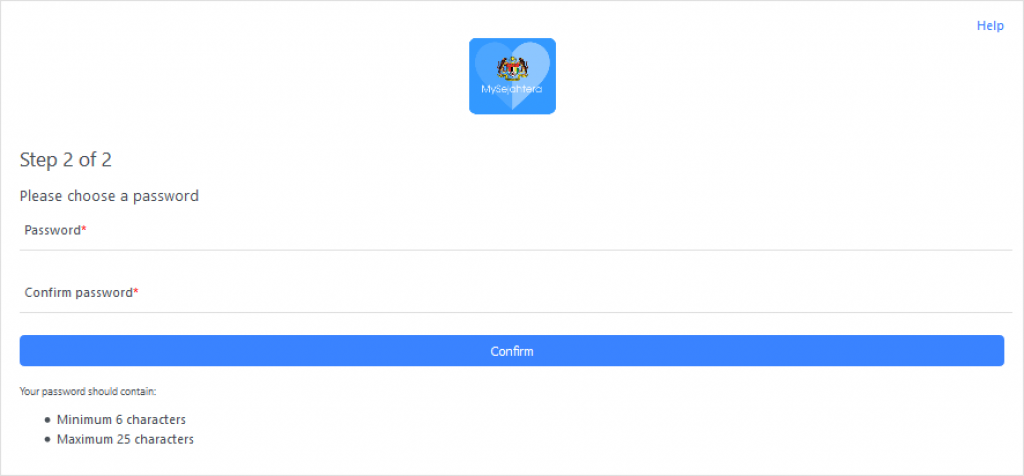 Step 5: Choose your password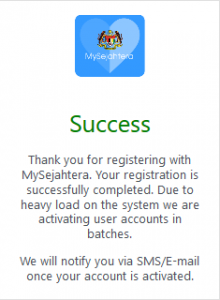 Step 6: Success! and wait for a notice via SMS once your account is activated.
*Update: The SMS you are waiting for, may not arrived! But no worries, just go on and login with your password. We were able to login successfully after 24 hours.
ePenjana: Claim from Touch 'n Go eWallet, Step by Step
The Steps: https://mypromo.my/epenjana-tng-ewallet
ePenjana: Claim from Boost, Step by Step
Details Here: https://mypromo.my/epenjana-boost
mypromo Telegram Channel
Want to receive  daily promos and deals via Telegram?
Join Our Channel Today

All Are Welcome!
Sign Up for New Accounts and Get Rewarded

mypromo.my: Referral Codes Center
Get Rewarded When you sign up with Referral Codes