Telegram Channel
Updated Daily with the Best Deals and Offers
Get all the best deals via our Social Media! Follow Us!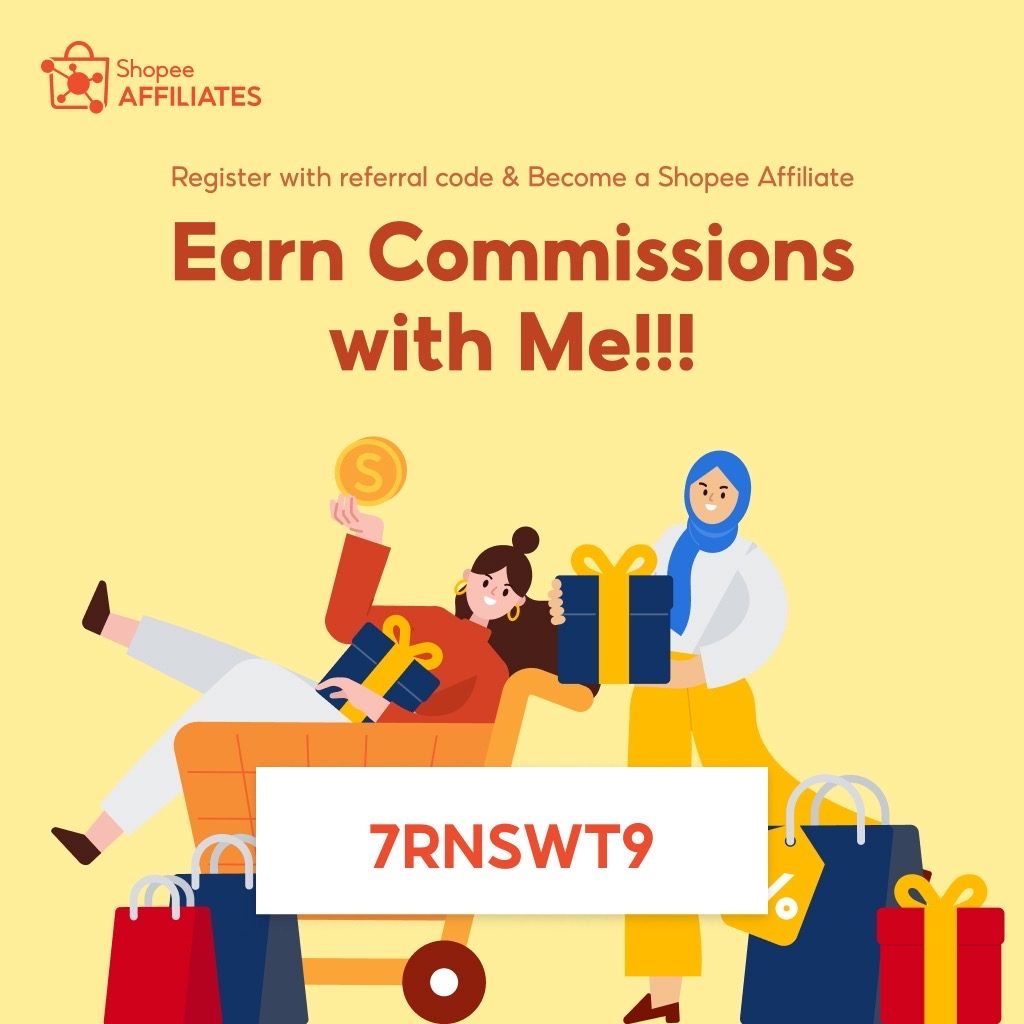 Nak join Shopee Affiliate tapi tak tahu macam mana? Sini admin akan kongsikan cara untuk daftar sebagai Shopee Affiliate dan mula menjana duit!
Jom.
Dapatkan komisen dengan menjadi Shopee Affiliate atau Shopee Ambassador hari ini! Gunakan Kod Rujukan 7RNSWT9 kami dan Dapatkan RM10 untuk klik pautanShopee Affiliate pertama anda! Mula mempromosikan produk dan jenama Shopee di kalangan kawan anda di Facebook, Twitter, Instagram, website, TikTok atau Telegram.
Cara Nak Daftar Sebagai Shopee Affiliate
Langkah 1
Follow link affiliate ini:
👉 https://shope.ee/LM59h7bSI
Langkah 2
Isi semua detail yang diperlukan.
Individual
Nama
Tarikh Lahir dan Alamat
emel – Pastikan emel anda aktif, sebab semua komunikasi akan melalui emel
Media Information – Masukkan Link FB, Instagram atau Website
Langkah 3
Masukkan Referral Code di "Please input the referral code of your referral"
👉 7RNSWT9
Kalau guna link di atas, referral code akan auto-filled
Check, kalau semua ok, submit. Proses untuk approve ambik masa seminggu atau dua. Bila dah approve, boleh start jana link!
Share your favorite brands or products and watch it turn into your side income.
Sign Up Now – Step by Step
Step 1: Register as a Shopee Affiliate

Register as Shopee Affiliate
Start to earning today.
Open this LINK to start. If you do not have an account, create one!
Step 2: Fill in the Account Information for a new Shopee Account
Step 3: If you already have a Shopee account, you may register for Shopee Affiliate. Fill in the complete registration form and submit. Enter the referral code to earn RM10 as a signing up incentive.
After form submission, you will have to wait for a decision from Shopee regarding whether or not the application to join their affiliate program is accepted.
How Much Can I Earn as a Shopee Affiliate?
As an Affiliate, you will get a commission every time a buyer purchases using your affiliate link. More people click on your links, more sales will be generated. You can earn 4 figures income, just like us! We have heard other affiliates enjoying 5 figures monthly! All you have to do is to make the first step by registering > https://shp.ee/n3s4f89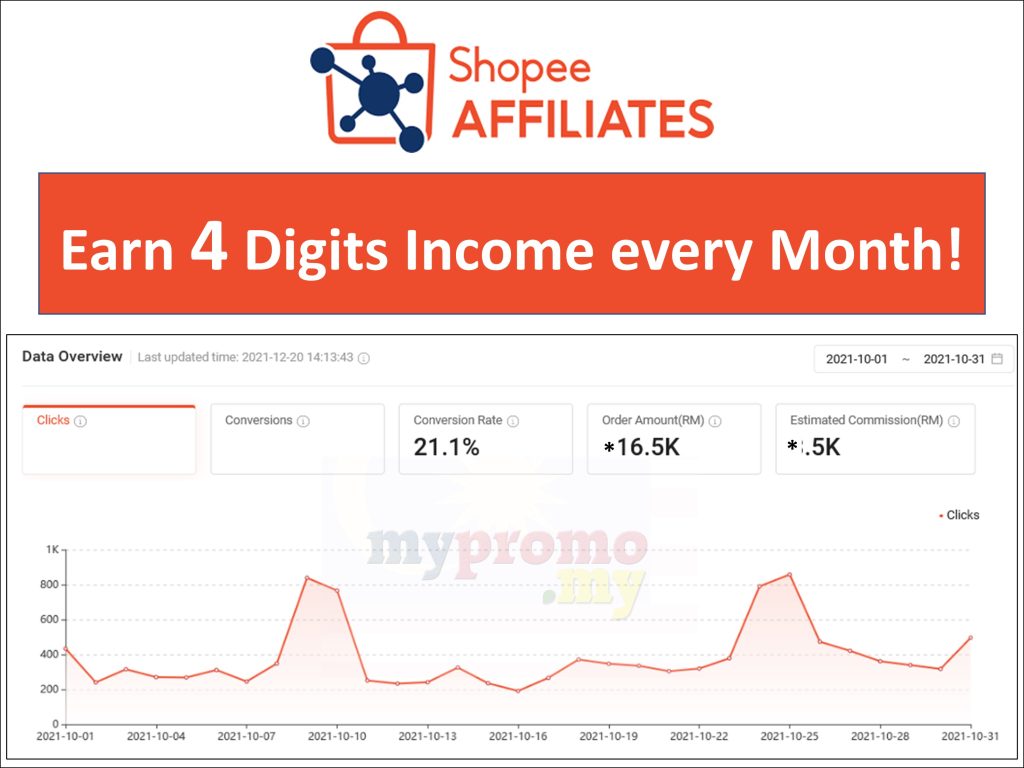 See how we post Shopee: https://mypromo.my/dealstore/shopee
mypromo Telegram Channel
Want to receive  daily promos and deals via Telegram?
Join Our Channel Today

All Are Welcome!
Sign Up for New Accounts and Get Rewarded

mypromo.my: Referral Codes Center
Get Rewarded When you sign up with Referral Codes