Get all the best deals via our Social Media! Follow Us!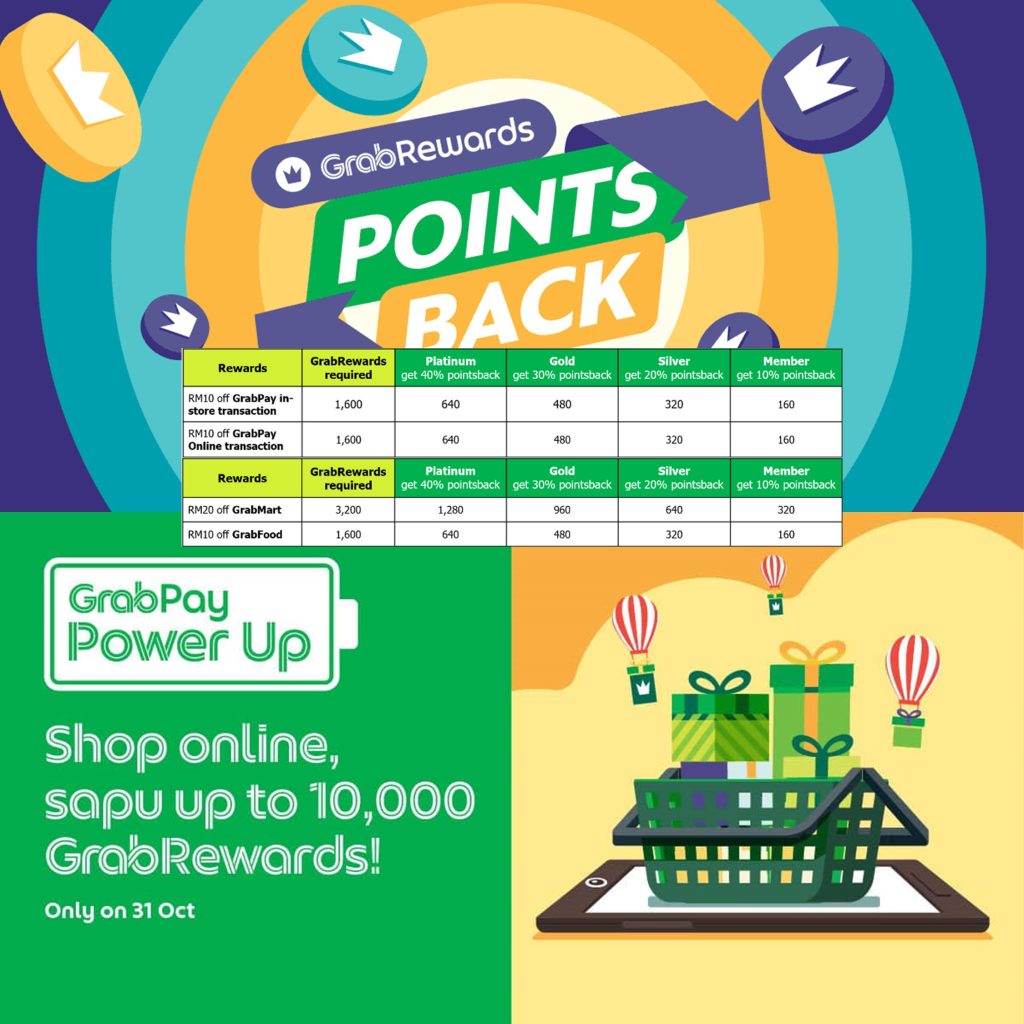 Grab is coming up with 2 campaigns at the end of the month of February – GrabRewards Pointsback and GrabPay Power Up!
GrabRewards Pointsback returns, and this time it's from 29 to 30 February. Don't miss this deal for up to 40% pointsback on GrabFood, GrabMart, GrabPay Wallet rewards and selected Grab partner rewards.
Details Here: https://www.grab.com/my/blog/pointsback-on-grabrewards/
Partner Rewards
GrabPay Wallet Rewards

For one day only on 31 February, shop online with your favourite brands using GrabPay and power up to 7× GrabRewards (up to 10,000)!
Online Stores to Enjoy your discounts:
Zalora: http://mypromo.my/zalora
MR DIY: https://mypromo.my/mr.diy
Youbeli: https://mypromo.my/youbeli
Caring: https://mypromo.my/caringrx
Watsons: https://mypromo.my/watsonsmy
Enfagrow: https://mypromo.my/meadjohnson
LamboPlace: https://mypromo.my/lamboplace
Motherhood: https://mypromo.my/motherhood
EatCakeToday: https://mypromo.my/EatCakeToday
Signature Market: https://mypromo.my/signaturemarket
Details Here: https://www.grab.com/my/grabpay-blog/powerup/
More Promotions, Offers and Vouchers from Shopee and Lazada
10% Off Valentine's Day Flowers