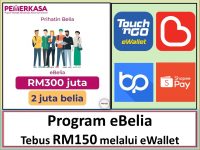 eBelia: Cara Tebus & Semakan Kelayakan 2021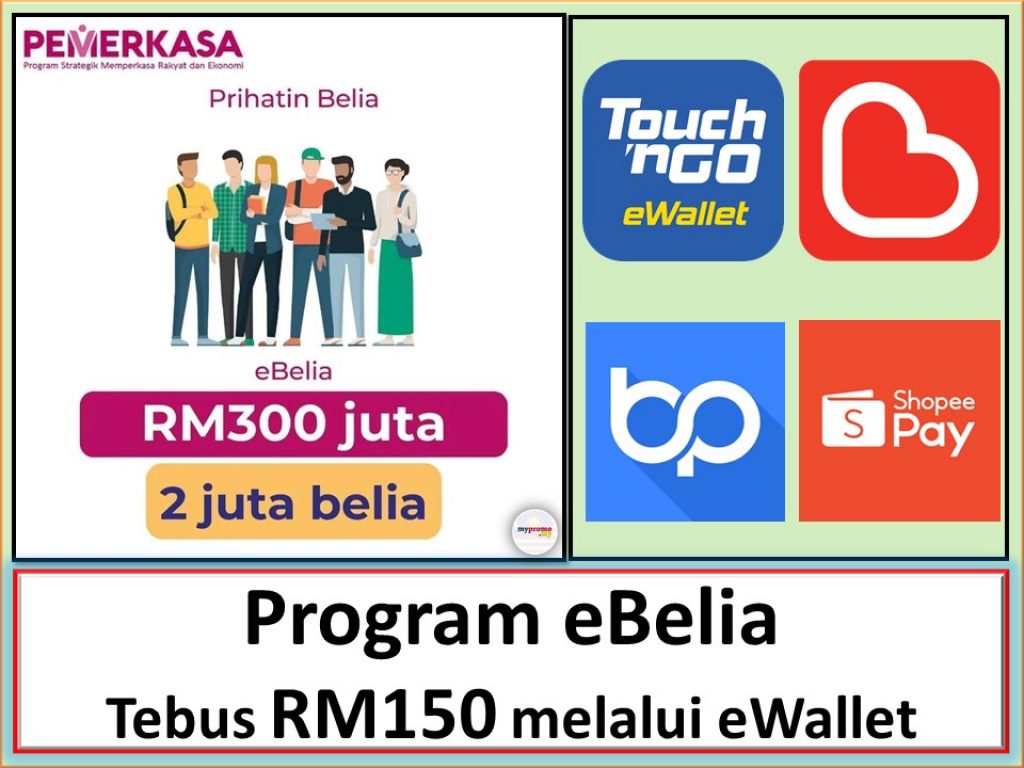 eBelia dibuka kepada golongan belia dan pelajar Institut Pengajian Tinggi (IPT) di Malaysia. Program eBelia adalah di bawah Program Strategik Memperkasa Rakyat dan Ekonomi (Pemerkasa). Penerima akan menerima bantuan menerusi kredit eWallet
Inisiatif kredit e-tunai dikenali sebagai e-Belia bernilai RM300 juta akan dibuka kepada kira-kira dua juta belia warganegara Malaysia yang layak bermula 1 Jun depan.
Kementerian Kewangan berkata, e-Belia akan ditawarkan melalui empat penyedia perkhidmatan e-tunai iaitu BigPay, Boost, ShopeePay and Touch 'n Go eWallet yang secara keseluruhan mempunyai 30 juta  pengguna aktif dengan jaringan lebih 1 juta  peniaga di dalam dan luar talian.
eBelia: Untuk Keterangan Lebih Lanjut untuk Setiap eWallet: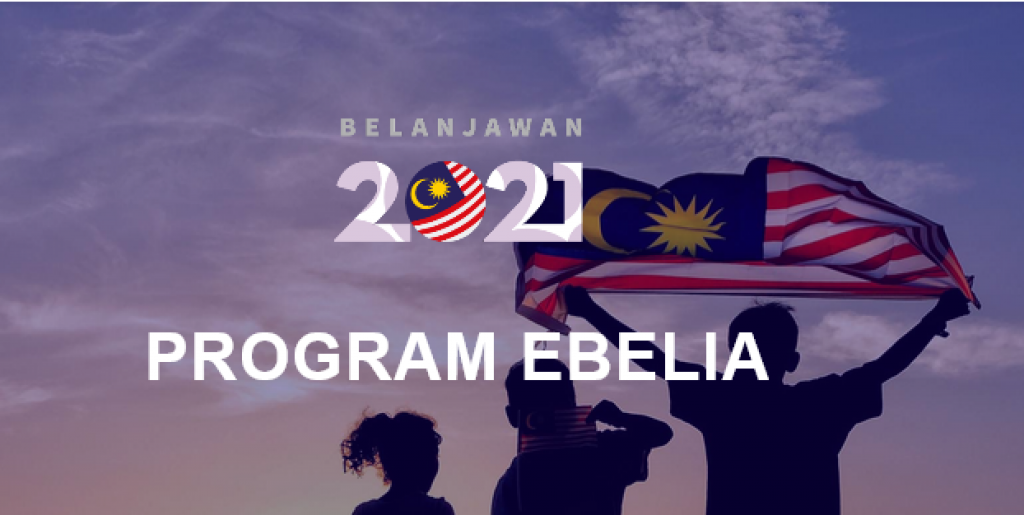 Apakah itu Program eBelia​?
Get all the best deals via our Social Media! Follow Us!
Program eBelia merupakan salah satu inisiatif yang telah diumumkan di bawah Belanjawan 2021 dan bertujuan meringankan beban kewangan selain menggalakkan perbelanjaan secara tanpa tunai di kalangan belia serta pelajar sepenuh masa di institut pengajian tinggi tempatan berdaftar
Program ini dijangka memanfaatkan sekitar dua (2) juta rakyat Malaysia, dengan jumlah peruntukan RM300 juta
Setiap pemohon yang layak boleh menuntut RM150 dalam bentuk kredit e-tunai
Tempoh tuntutan kredit tersebut adalah dari 1 Jun 2021 hingga 22 Julai 2021 dan kredit tersebut boleh dibelanjakan sehingga 31 Julai 2021
Siapakah yang layak memohon Program eBelia?
Program ini terbuka kepada warganegara Malaysia mengikut kelayakan berikut:

Mencapai umur 18 ke 20 tahun pada tahun 2021 (lahir pada tahun 2001 hingga 2003); ATAU
Pelajar sepenuh masa di peringkat diploma atau SKM4 dan ke atas di institusi pengajian tinggi awam dan swasta di Malaysia yang berdaftar dengan kementerian terlibat

Data belia akan disemak silang dengan IPT tempatan yang berdaftar dan pangkalan data Kerajaan yang berkenaan
Bagaimanakah saya boleh memohon untuk Program eBelia​?
Get all the best deals via our Social Media! Follow Us!
Permohonan boleh dibuat dengan langkah-langkah berikut:

Muat turun aplikasi e-tunai terlibat dari Apple App Store, Google Play Store atau Huawei AppGallery. Penyedia perkhidmatan e-tunai yang terlibat adalah BigPay, Boost, ShopeePay dan Touch 'n Go eWallet
Bagi pengguna baharu atau sedia ada, ikuti arahan yang disediakan dalam aplikasi e-tunai tersebut. Pengendali e-tunai akan membuat verifikasi identiti pengguna secara elektronik
Di aplikasi e-tunai pilihan anda, masukkan maklumat yang diperlukan pada paparan tuntutan eBelia dan tekan "Hantar"
Anda akan dimaklumkan sekiranya tuntutan berjaya

Penerima yang layak hanya boleh menuntut kredit eBelia daripada satu (1) penyedia perkhidmatan e-tunai. Sila rujuk aplikasi e-tunai masing-masing untuk maklumat lanjut mengenai penebusan kredit eBelia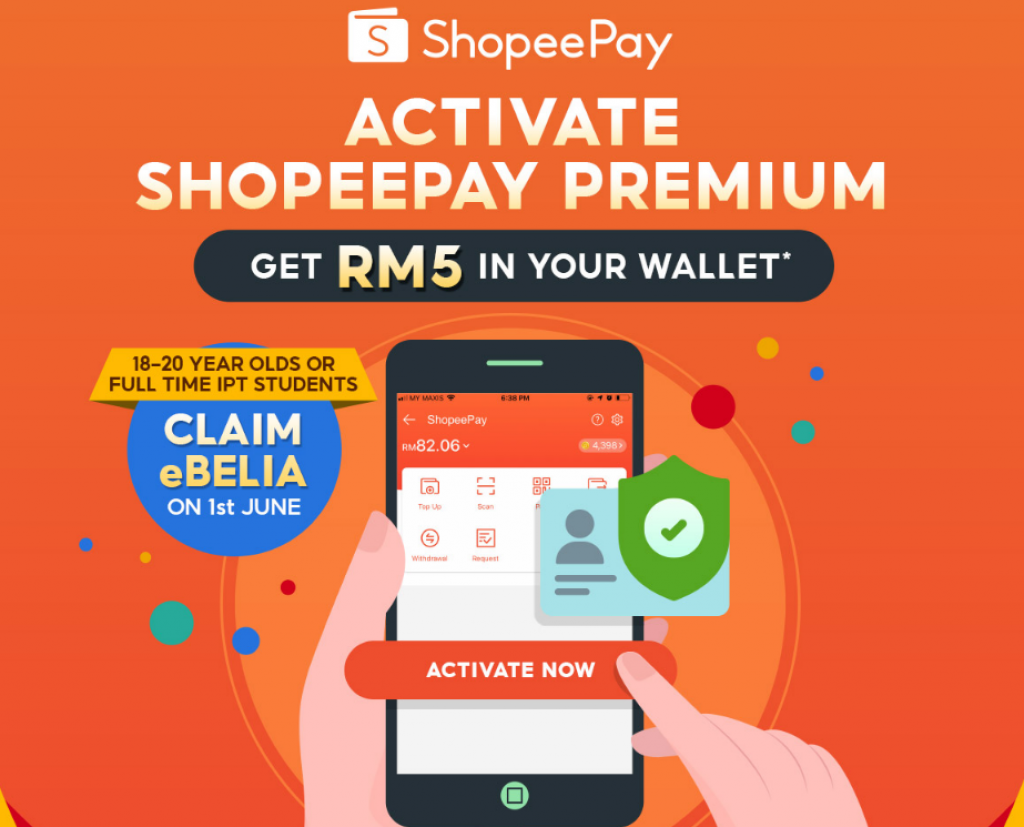 For More: https://mypromo.my/tag/news
More Promotions, Offers and Vouchers from Shopee and Lazada
Lazada 6.6 - 100% Cashback!
Sign Up for New Accounts and Get Rewarded

mypromo.my: Referral Codes Center
Get Rewarded When you sign up with Referral Codes