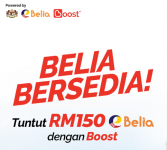 Claim your RM150 eBelia with Boost
Get all the best deals via our Social Media! Follow Us!
Homegrown e-wallet Boost has been selected by the Government as an official e-wallet for the eBelia initiative. This is the third time Boost has been selected for similar Government incentive programmes in just over a year.
eBelia is an initiative to empower youth under the Government's PEMERKASA economic stimulus package aimed at kickstarting the country's economic and livelihood recovery after over a year of battling the pandemic. The RM150 e-wallet incentive will be given on 1 June 2021 to eligible Malaysian students aged between 18-20 years studying in registered local higher learning institutions at diploma or SKM4 level and above.
Following the announcement by the Ministry of Finance today, Mohd Khairil Abdullah, CEO of Boost said that the homegrown e-wallet is humbled to be chosen for the third time as one of the Government's trusted digital payment platforms for another e-wallet incentive initiative. More importantly, an initiative that specifically benefits youth.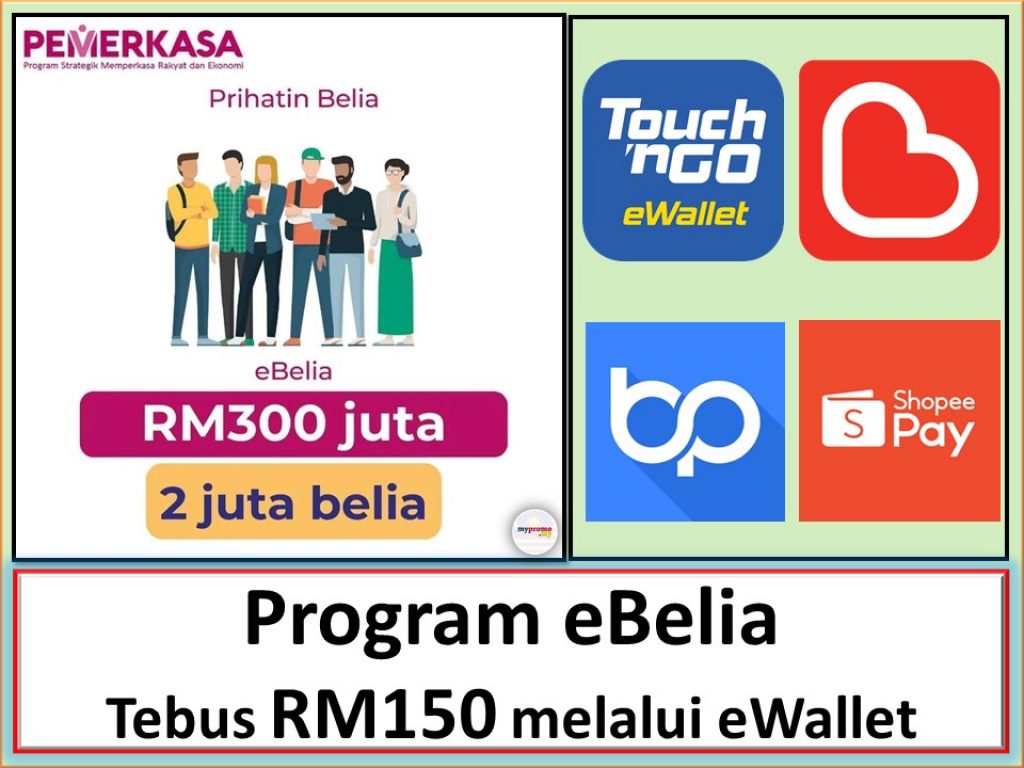 "We look forward to playing a role in helping higher education students tide through the on-going pandemic. The eBelia RM150 e-wallet incentive will help alleviate living expenses of students and provide additional pocket money. At the same time, our belia is the right segment that will lead the way in driving the adoption of a cashless and digital lifestyle, in addition to reviving the country's economy and spurring domestic spending at local businesses," added Khairil.
In preparation for the official kick off of eBelia, Boost encourages new and existing users to perform the eKYC (electronic Know-Your-Customer) account verification process early if they have not done so previously. This will ensure a smoother process to claim the RM150 e-wallet incentive with Boost.
Users can easily perform the eKYC verification process with these four simple steps:
Under the 'Profile' tab, tap on 'My Wallet'
Tap 'Upgrade'
Follow the instructions by taking pictures of your IC and a selfie
Tap 'Submit' and wait for the success confirmation
Undergoing the eKYC process will also upgrade a user's wallet from Basic to Premium. A Premium wallet account enables users to benefit from the full range of functions and features Boost has to offer, including a larger wallet size of RM4,999.
Additionally, with Boost, students can reach over 241,000 offline and online merchants to obtain any necessities they need or manage college and university-related fees. Currently, Boost is actively used by merchants in and around 58 campuses nationwide including Universiti Malaysia Sabah, Universiti Malaya, Universiti Putra Malaysia, Management and Science University and Universiti Tenaga Nasional, to name a few."
"As a homegrown e-wallet, we are fully committed to work hand-in-hand with the Government as a partner and enabler to ensure digital and financial inclusion for everyone, especially those in suburban and rural areas. We will continue to provide equal opportunity and access to digital payments and services for all as the country charts the path forward to realize an effective and collaborative digital economy," Khairil concluded.
Boost has lined up a series of amazing offers and rewards to supplement the RM150 stimulus. Details on these offers will be disclosed on 1 June.
Lazada 6.6 - 100% Cashback!
Sign Up for New Accounts and Get Rewarded

mypromo.my: Referral Codes Center
Get Rewarded When you sign up with Referral Codes