Get all the best deals via our Social Media! Follow Us!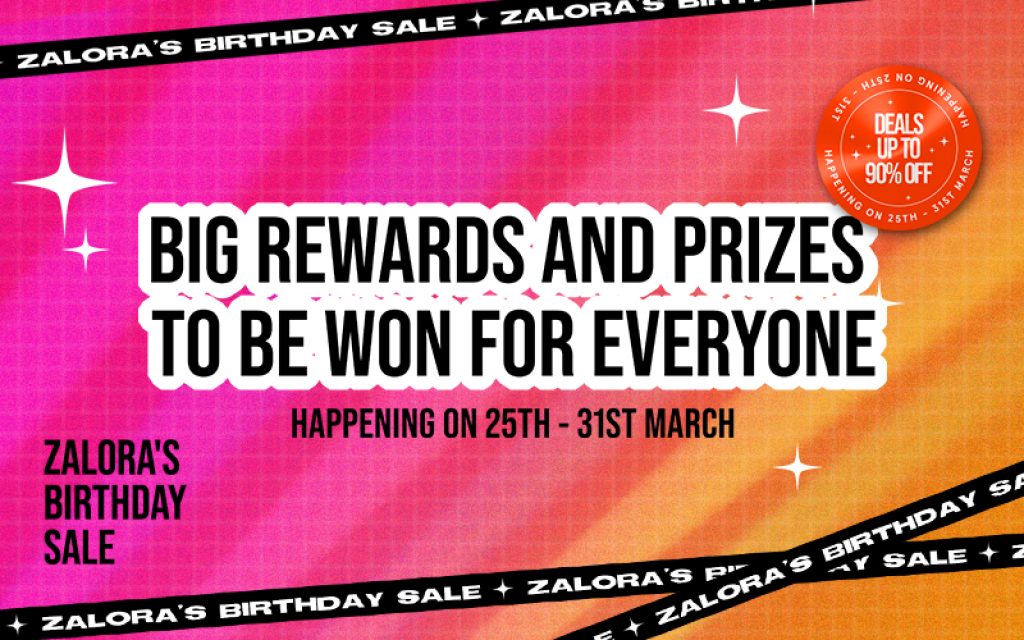 Zalora turns 9 in 2021. Hoorah! Zalora is turning 9 this year, and they are celebrating it the best way we know how – with more deals for the people who matter.
Zalora has prepared for us a list of bank codes for us to use during check out for extra discounts, make full use of these codes when you shop at Zalora, and enjoy further discounts on your purchases.
Zalora's Birthday Sale: Bank Voucher Code:
Go to Zalora: Click Here
Bank: Maybank
Code: MBBMARCH21
Value: 20% off + 9% CB MS RM200 (Capped at RM50)
Valid: Now till 31st March 2021
Bank: CIMB
Code: CIMBZALBDAY
Value: 22% off + 9% Cashback ms RM 190
Valid: Now till 31st March 2021
Bank: Ambank
Code: AMBZALBDAY
Value: RM40 off + 8% Cashback ms RM 200
Valid: Now till 31st March 2021
Bank: UOB
Code: UOBZALBDAY
Value: 22% off + 7 Cashback No Minimum Spend (Capped at RM45)
Valid: Now till 31st March 2021
Bank: Standard Chartered Bank
Code: SCZALBDAY
Value: 24% + 6% Cashback ms RM 190
Valid: Now till 31st March 2021
Bank: Hong Leong Bank
Code: HLBZALBDAY
Value: 23% off + 6% Cashback ms RM 180
Valid: Now till 31st March 2021
Bank: Citi Bank
Code: CITIZALBDAY
Value: RM36 off + 9% CB, min. spend RM180
Valid: Now till 31st March 2021
Bank: HSBC
Code: HSBCZALBDAY
Value: RM45 off + 7% Cashback ms RM 230
Valid: Now till 31st March 2021
Bank: Public Bank
Code: PBBZALBDAY
Value: RM 40 off + 3% Cashback Minimum Spend RM190
Valid: Now till 31st March 2021

Zalora's Birthday Sale: Bank Voucher Code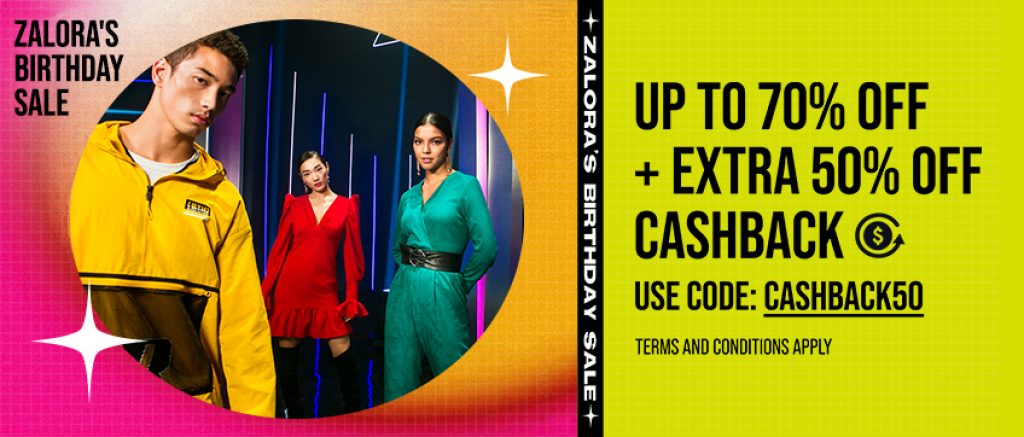 More Zalora Deals and Offers: https://mypromo.my/dealstore/zalora