Zalora: Bank and Partner Promo and Voucher Codes 2022
Make full use of these codes when you shop at Zalora, and enjoy further discounts on your purchases.
Zalora PAYDAY with Standard Chartered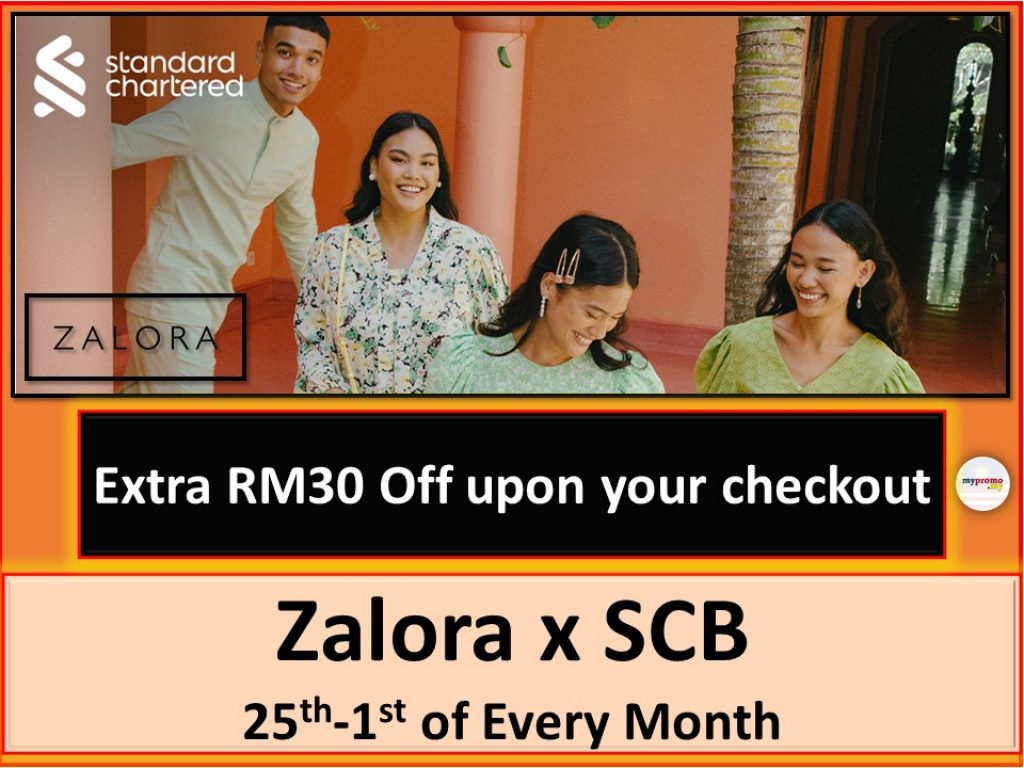 Make the best out of every PAYDAY with Standard Chartered credit cards! Get EXTRA RM30 off during PayDay week with minimum RM200 spend.
Check out with Standard Chartered Credit Cards and
stack it with any valid promo codes and enjoy even more saving!
Valid from 25th – 1st every month. Min spend RM200. Single usage. Valid for credit cards only.
Past PayDay discount 20% off(capped at RM30) min spend RM120 has been fully redeemed.

Zalora PAYDAY with Standard Chartered
Details and More SCB Promotions: https://mypromo.my/zalora-payday-with-standard-chartered-2021
Go to Zalora: >> https://zalora.prf.hn/l/7EvPG49