Style up now on ZALORA and Shop with Grab! Huatever you want, Grab got! Looking for more discounts? Use this special ZALORA Promo Code for the new year!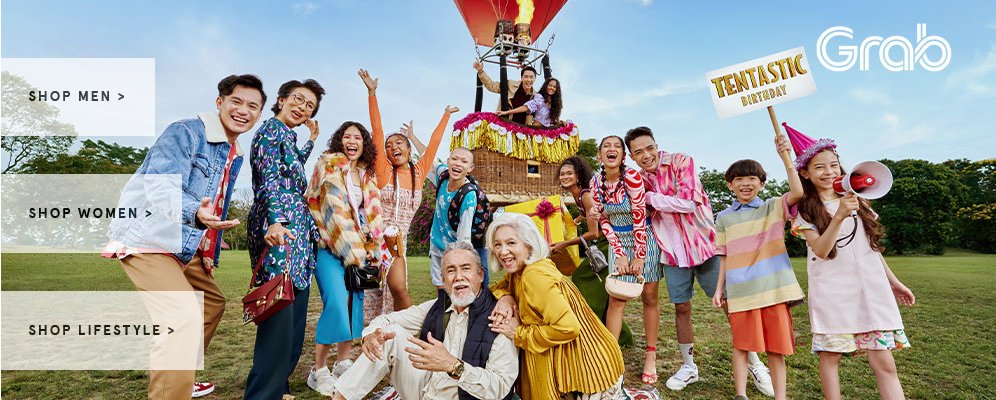 Zalora x GrabPay
Enjoy 15% off + 5% Cashback
Enter Code at Checkout: GRABYL23
Min spend RM200. Discount capped at RM100. Valid 10 Jan – 31 Dec 2023.
Cashback valid for 90 days. T&Cs Apply.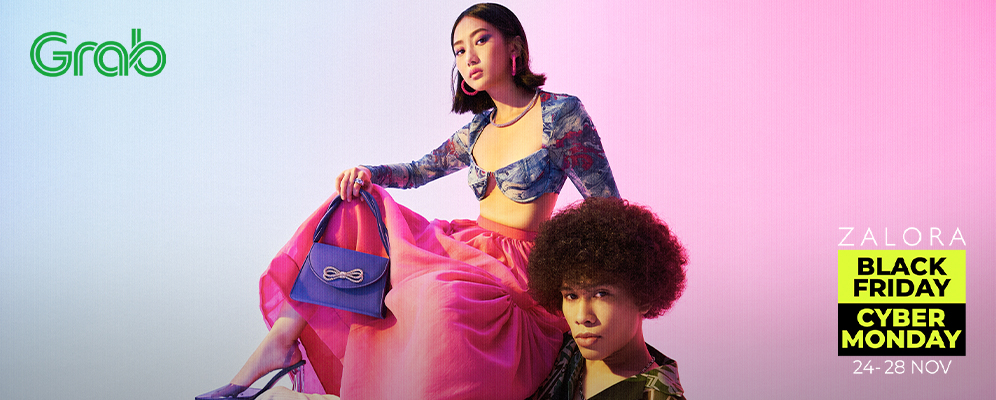 Additionally, enjoy 20% OFF when you check out with GrabPay or PayLater by Grab with promo code: NEWPAYLATER
Enjoy Shopping with ZALORA x GrabPay!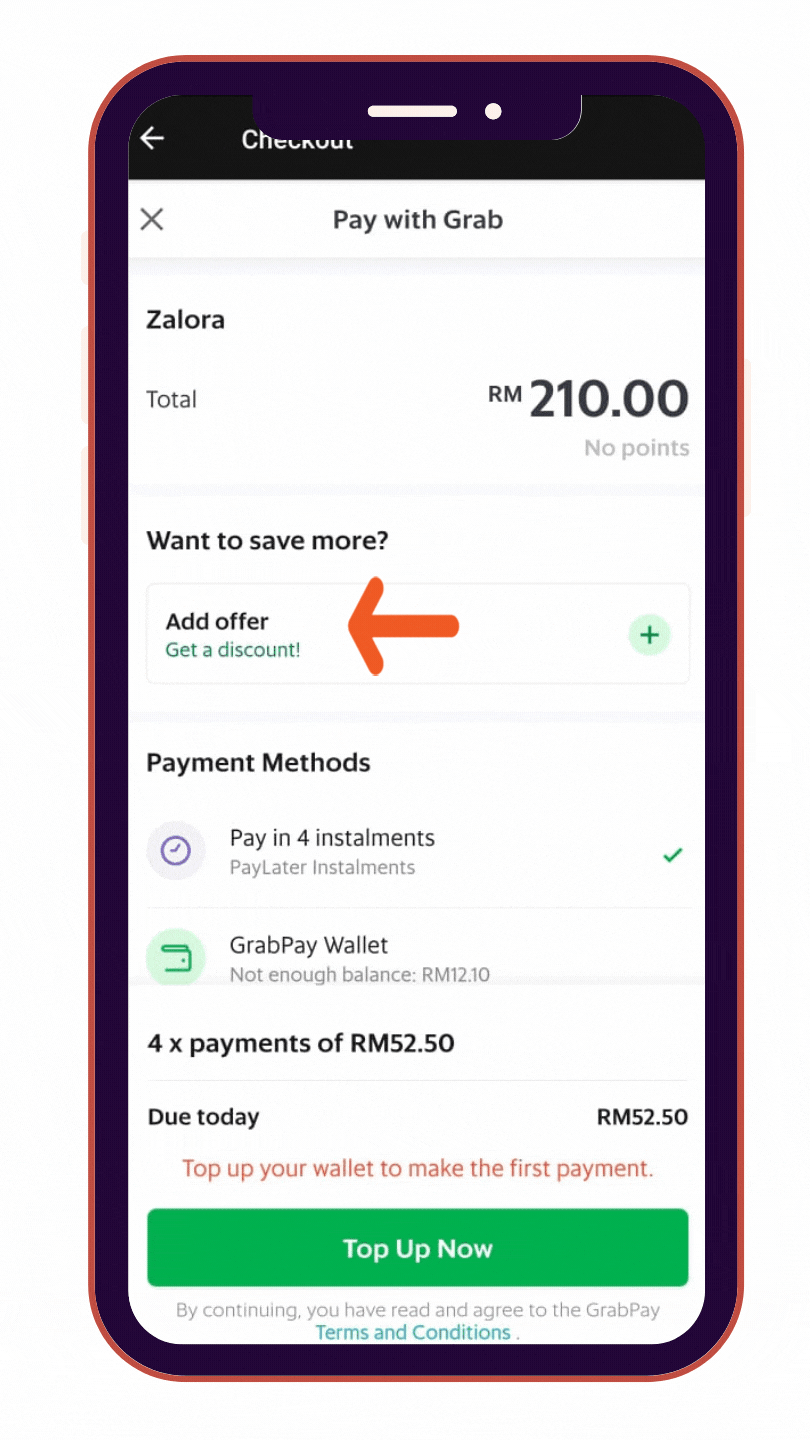 Terms & Conditions for Promo Code : GRABYL23
The voucher participants is applicable for ZALORA users and valid till the 31 December 2023.
Valid only at www.zalora.com.my / ZALORA mobile app and applicable to three usages per user.
Valid with items sold by ZALORA only and the voucher code is non-stackable with other voucher codes on ZALORA site.
Payment must be made with GrabPay upon check out.
To enjoy 15% off + 5% Cashback off, users must spend a minimum of RM200 in a single transaction upon checkout on www.zalora.com.my or mobile app. Maximum discount capped at RM50.
Delivery is only applicable on paid price of RM99 and above.
Not valid with other voucher code and promotions, unless otherwise stated.
Brand and item exclusions apply as set out at Brand Exclusions
ZALORA reserves the right to change the terms and conditions or cancel any promotions at any time without prior notice.
The Terms of Service set out at ZALORA TERMS & CONDITIONS | Zalora Malaysia & Brunei shall apply to all uses of the voucher code.
Get all the best deals via our Social Media! Follow Us!
Zalora Sale is Back! Shop Now: https://mypromo.my/shop/zalora
Zalora Bank Promotions​ for 2023

Get all the best deals via our Social Media! Follow Us!
Current Promotions and Promo Codes
SHOP 2023 CLOTHES ONLINE IN MALAYSIA
It is that time of the year again as we celebrate with a feeling of gratitude and humility; thankful that we are able to again celebrate the festivities with our loved ones, and remembering those who are gone. Whatever your plans are, and wherever you are celebrating, and whoever you are with, make sure you celebrate the sale with a bang and splendor fit for a king and queen.
BUY CLOTHING FOR THIS FESTIVE SEASON
To get the mood rolling, ZALORA presents you with the best of the best fashionable items for you to wear on your first day of Gong Xi festival. Get yourself acquainted with brands and their creations for you to own at affordable prices when you do your online shopping. With big labels and the ZALORA brand this season, be sure that your heart will skip a beat as you browse through the phenomenally gorgeous and stunning tops, bottoms. Get yourself a brand new Baju Melayu that has been given a breath of fresh air – with a modern touch and contemporary themes and designs – for you to wear on this very auspicious day.
Whatever your fashion needs may be, you can be sure that ZALORA will be by your side this coming Raya . Save the hassle for the house-cleaning and pre-celebration dinner with your family rather than getting stuck in traffic, going to crowded malls just to get yourself something new to wear. Both and men can scroll through the gorgeous and stunning dresses, shirts, skirts, and cheongsams that feature the signature mandarin collar and floral motifs are sure you will be left spoilt for choice when you browse through our collection.
SHOP SALE ON OUR 2023 COLLECTION ONLINE
Grab the best deals, secure the most amazing sales and discounts, and since it is the new year, update your looks with the latest trends and styles imaginable. Buy Raya deals right here at ZALORA! You will be satisfied with the quality and standards brought to us by the fashion labels we are collaborating with. Shopping has never been this convenient – and fun. Get the best prices online during our Chinese New Year sale and get the best look this festive season.
BEST RED DRESS COLLECTION
One of the most important parts when celebrating any important festival is dressing up. Chinese New Year is no different as on this very special day you would see many will be dressing up in traditional attire. Wearing new red clothes on Raya has a special significance as they believe the red colour helps in getting rid of evil spirits as well as it brings luck for them. Today a more modern version of traditional Chinese attire like Baju Melayu can be seen widely worn by many. Dressing up in a new Green dress can be considered as a major norm during this lunar festival. A new dress is believed will bring a sense of freshness and confidence which will eventually translate into new energy since the Chinese New Year signifies a new beginning. ZALORA, the most popular red dress boutique offers a wide selection of red dress online for women. Our latest collection of red dress Malaysia seems to be the top favourite among our customers. Get your own beautiful red dress from ZALORA and look amazingly stylish this coming Chinese New Year!
Have a fantastic and festive time with your loved ones from us! Best wishes and may luck and prosperity be with you.
mypromo's Payday  WhatsApp Groups
Want to receive promos and deals via WhatsApp?
Join our 9.9 Sale groups!
1. Only Admin Can Post
2. 9.9 Sale Chit Chat Group
All Are Welcome!
Sign Up for New Accounts and Get Rewarded

mypromo.my: Referral Codes Center
Get Rewarded When you sign up with Referral Codes