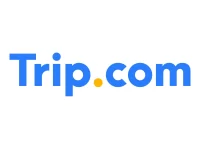 Trip.com 5.5 Super Saver Sale

Telegram Channel
Updated Daily with the Best Deals and Offers
Get all the best deals via our Social Media! Follow Us!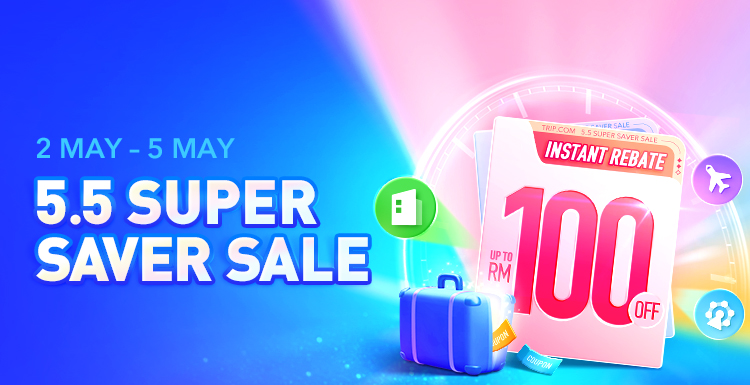 Trip.com 5.5 Super Saver Sale, happening from 2 May to 5 May 2023! This sale will offer the best deals for hotels, flights, tours, and attraction tickets across nine Asian countries, including Malaysia, Singapore, Thailand, Indonesia, Japan, Korea, Hong Kong, Taiwan, and Vietnam.
Trip.com x 5.5 Sale Hot Deals

Trip.com 5.5 Super Saver Sale
Don't miss this!
Daily flash deals will be released at three different time slots (12pm, 3pm and 8pm) for a limited time and on a first-come-first-serve basis. Hotel rates will be as low as RM35 per night. Go local or travel to neighboring countries.
Enjoy up to 30% off airfares with participating airlines like Malaysia Airlines, AirAsia, Firefly, Thai Airways, All Nippon Airways, and STARLUX Airlines. Get additional RM60 off on flight bookings.
Selected tours and attraction tickets will also be available at up to 30% off, with an extra RM20 discount with promo codes.
Stay tuned for flash deals on popular tourist attractions, such as Aquaria KLCC and Genting Awana Skyway, with rates as low as RM10.
Promo codes up to RM150 will be available for all hotel and flight bookings, while promo codes up to RM200 will be applicable for selected overseas hotel and flight bookings, with a minimum spend of RM1,000.
Trip.com Super Sale Hot Deals is happening at 10am every Monday. Collect and use promo code worth up to RM400!
All secret promo codes while stocks last only, hurry up! T&Cs apply.
Book your Hotel room & flights with these hot vouchers now!

Terms & Conditions
1.Trip.com Travel Singapore Pte. Ltd. ("Trip.com") is responsible for this 5.5 Super Saver Sale ("Promotion").
2.Promotion period: May 2, 2023 – May 5, 2023.
3.Promotion platforms: Trip.com Malaysia website, app and mobile site ("Trip.com Malaysia").
4.Limited-time offers include daily flash sale, hotel with room-only discounts, tours and tickets, and flight offers as well. Please refer to each product page for the detailed T&Cs for each promotion.
5.Price is dynamic according to availability and may change from time to time. Displayed prices are accurate at the moment of its display and can fluctuate from time to time. Please refresh the page to check the most updated availability, price, and policies.
6.Hotel, attraction and flight cancellation policies may vary according to different products. Please refer to the cancellation policy of the specific product before booking.
7.The price before discount (strike-through price) is the reference price of a specific room type on Trip.com Malaysia, which may be different from the price published by hotels on their websites.
8.Airlines reserve the right to adjust prices and control seat availability according to the sales situation. Final fare based on the airline's actual sale price. Seat availability is subject to airlines.
9.Special air fares may be subject to strict change, refund and endorsement conditions. Please refer to conditions of confirmed booking for details.
10.The quantity of limited time offers in this Promotion is limited and will be served on a first come first served basis. Due to limited quantity, your selected booking may be sold out on certain dates. If it happens, please book another date.
11.In response to Coronavirus (COVID-19), uncertainties exist in the services of hotels, airlines, or attractions. If it happens, Trip.com Malaysia will contact you.
12.Please carefully consider the potential risks of your travel (such as border control) due to the impact of COVID-19. We strongly recommend you purchase travel insurance to secure your travel and personal safety.
Other Terms and Conditions
1.All participants of these promotions are deemed to have agreed to be bound by these Terms and Conditions (as varied or changed).
2.All information, including personal information ("Information") submitted or made known to Trip.com and/or its affiliates in connection with this Promotion will only be used for the purposes set out in and treated in accordance with these Terms and Conditions and those stipulated in the Privacy Policy of Trip.com at https://pages.trip.com/service-guideline/privacy-policy-en-my.html ("Privacy Policy").
3.Trip.com reserves the right to cancel or amend the Promotion and the Terms and Conditions of this Promotion ("Terms and Conditions") at any time without prior notice.
4.Trip.com reserves the right, in its sole discretion, to terminate or suspend this Promotion without any liability to you should there be unforeseeable events which in Trip.com's absolute opinion may jeopardize the process of the Promotion.
5.Trip.com reserves all rights to the final interpretation of this Promotion.
6.The Terms and Conditions of this Promotion shall be governed by and construed in accordance with the laws of the Republic of Singapore. All disputes arising out of this Terms and Conditions and/or this Promotion shall be governed by a competent court in Singapore.
Book Activities via Klook
https://mypromo.my/book/klook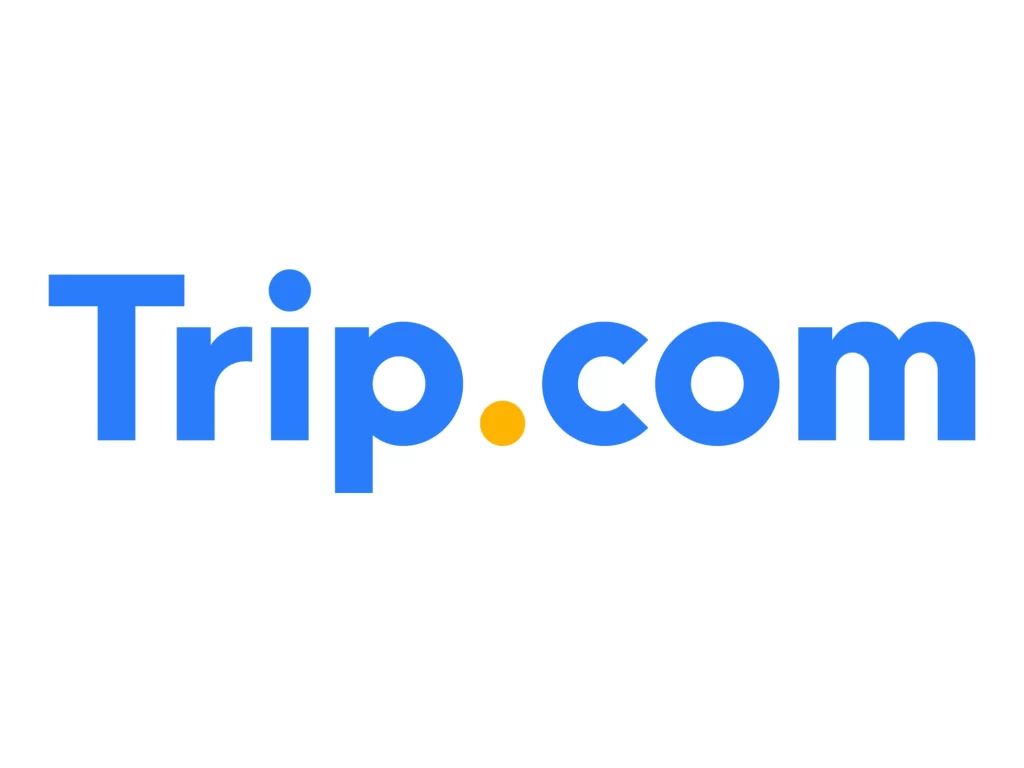 Klook x Bank Card Promotions
Klook bank card promotions! Enjoy exclusive discounts when you make your booking payment with your Maybank, CIMB, RHB Bank, Hong Leong Bank, Standard Chartered, OCBC, Public Bank, or even AEON card! Check out our list of promo codes in partnership with banks across Malaysia:

Klook x Bank Card Promotions
Book now with promo code!
Check Out ESCAPE Theme Park in Penang-Klook Promo: https://mypromo.my/escape-theme-park-in-penang-klook-promo/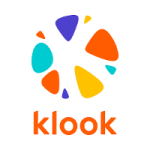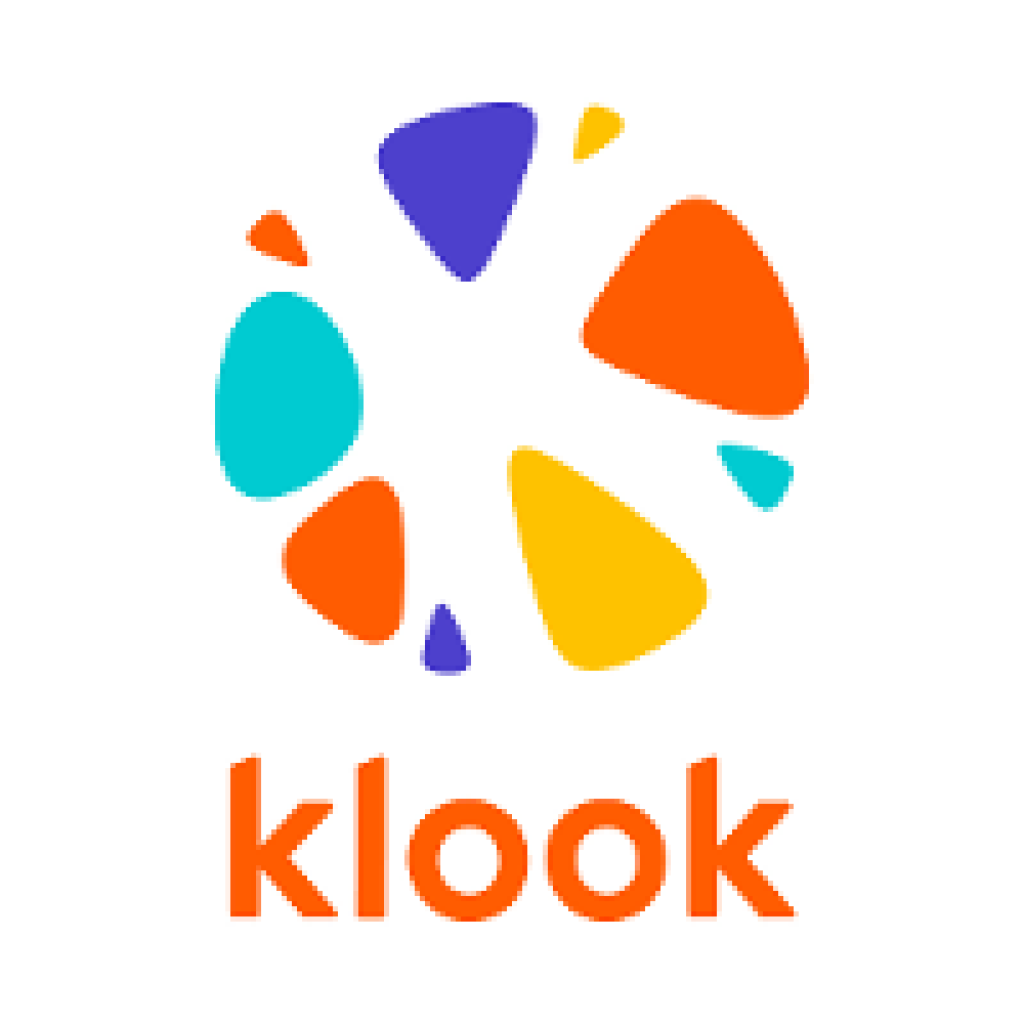 Klook is a beacon for travellers, offering a simple way to discover activities, attractions, and things to do wherever they venture. From hopping aboard local transport to setting foot in world-renowned attractions, Klook ensures travellers have memorable experiences. With a focus on in-destination services, Klook provides the best prices, ensuring travellers get value for their money.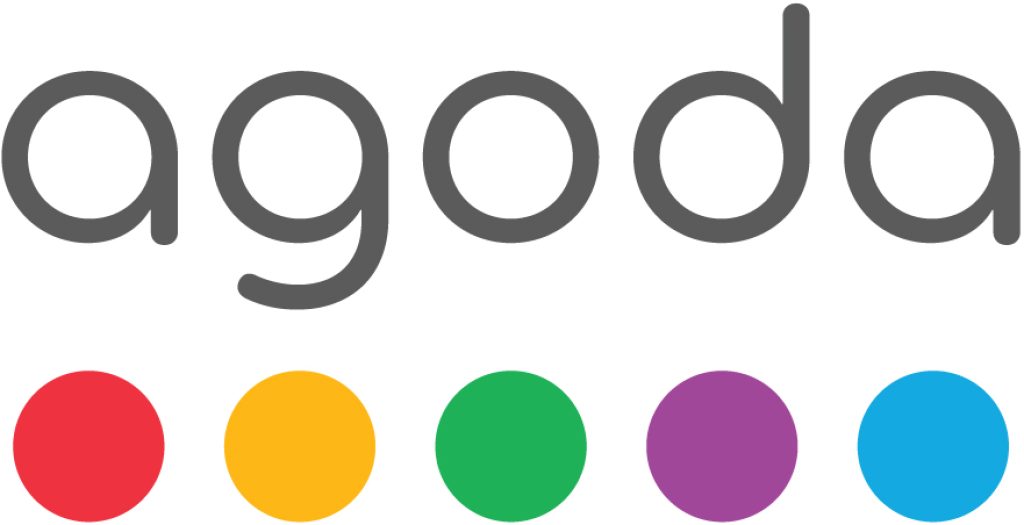 Agoda is one of the world's fastest growing online travel booking platforms. Offering now over 1.8 million properties in 228 countries worldwide!

Hot Deals!
Explore Agoda.com.
Book faster. Book smarter. Book Agoda.
Book Hotels online with Agoda. Deep discounts on 1,925,000+ properties, worldwide.
Shop today's deals at Agoda! Spontaneous savings. Available nowhere else.
More Travel Offers and Promotions​ Here
mypromo Telegram Channel
Want to receive  daily promos and deals via Telegram?
Join Our Channel Today

All Are Welcome!
Sign Up for New Accounts and Get Rewarded

mypromo.my: Referral Codes Center
Get Rewarded When you sign up with Referral Codes