Get all the best deals via our Social Media! Follow Us!
Enjoy a full day of thrilling rides outdoors at only RM148 with Klook Exclusive Promo February 2023! ESCAPE Penang hosts 40 exciting rides & attractions – the Guinness World Records Longest Tube Water Slide, rope & obstacle courses, ziplines, climbing, diving towers and immersed in the rich rainforest of Teluk Bahang, Penang Island.
Buy ESCAPE Theme Park ticket via KLOOK

ESCAPE Theme Park in Penang-Klook Exclusive Promo
Special Promo Price
Set amidst nature on what was once a 44-acre construction wasteland, ESCAPE Penang is surrounded by lush greens and comprises two main areas – Adventureplay and Waterplay. Spend your day at Penang's most exciting amusement park and try out over 38 rides and attractions with family and friends. The park has a backdrop of Malaysia's stunning natural environment, which is the best place for you and your family to relax and have fun.
The theme park holds the Guinness World Record of having the Longest Tube Water Slide in the world. At 1,111m, the one-of-a-kind slide welcomes those who seek a dose of adrenaline rush. Get your ESCAPE Penang ticket on Klook to enjoy discounted rates and hassle-free entry. Check out the different ticket prices below!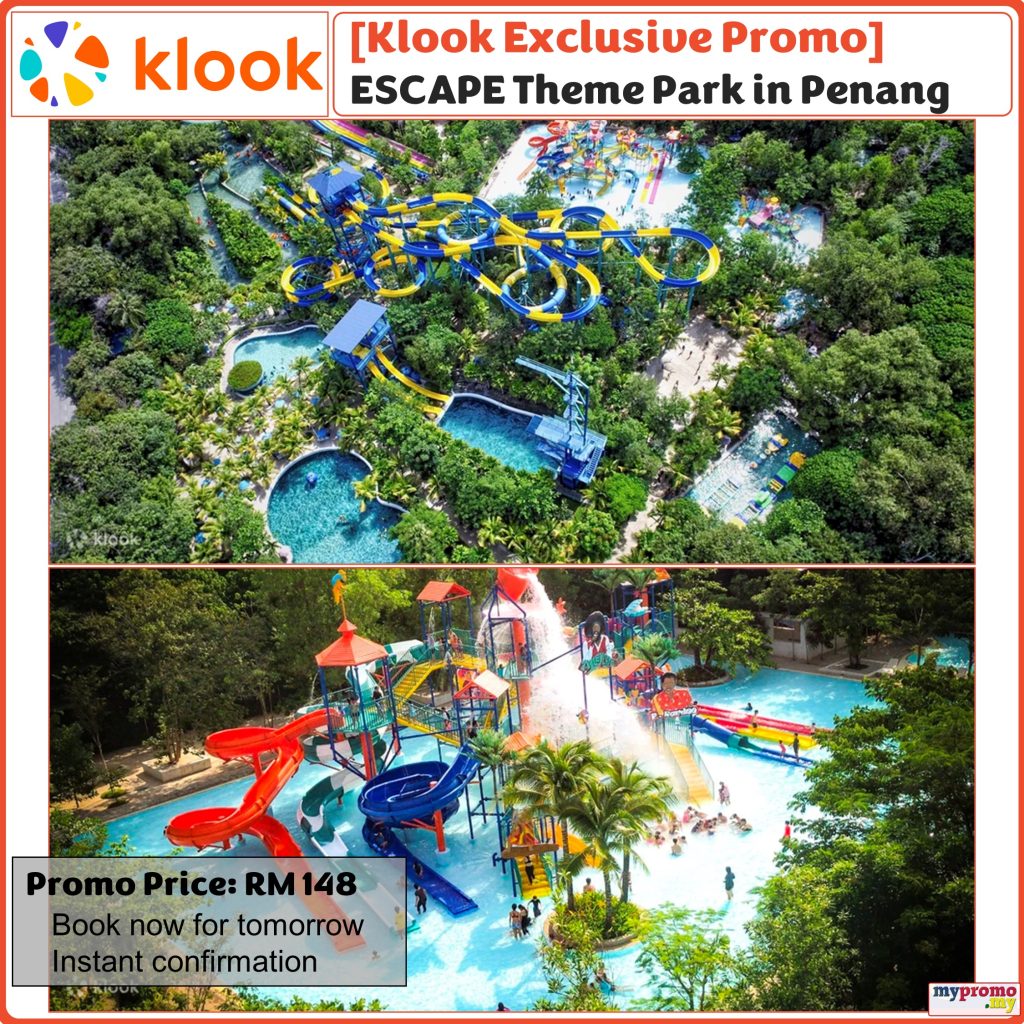 All the rides in the park are well designed for people of all ages and energy levels – the theme park's many attractions promise lots of fun for adults and children alike. From obstacle courses to diving towers, a day at ESCAPE Penang would make a fun day out for the whole family!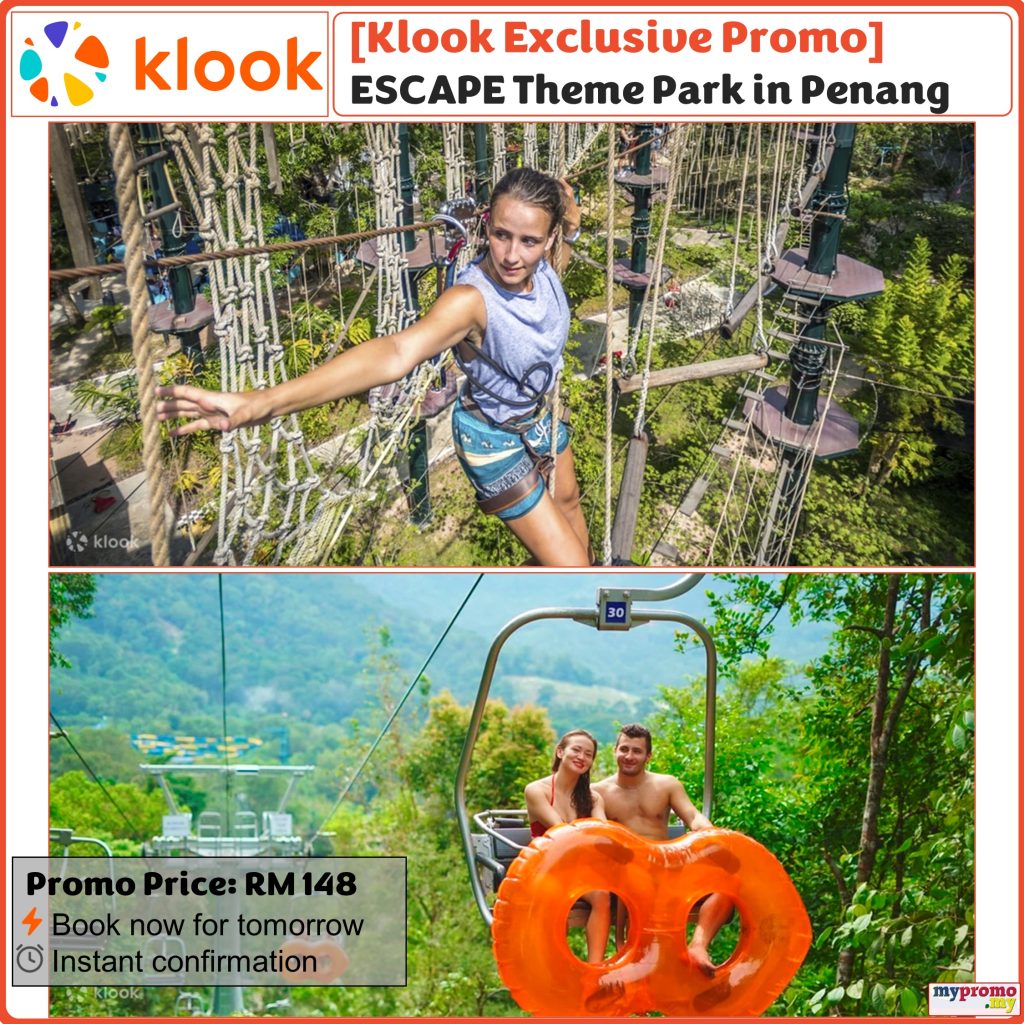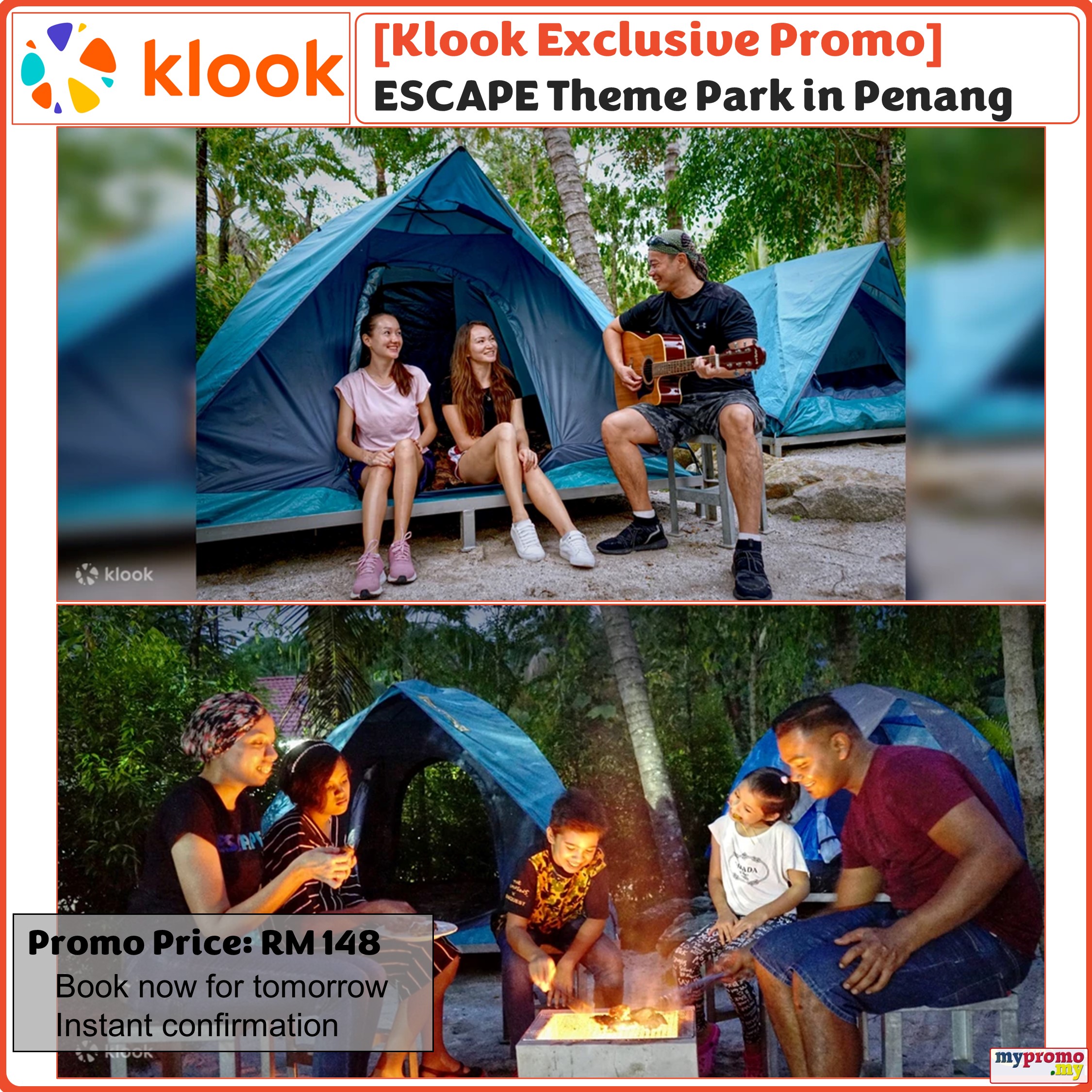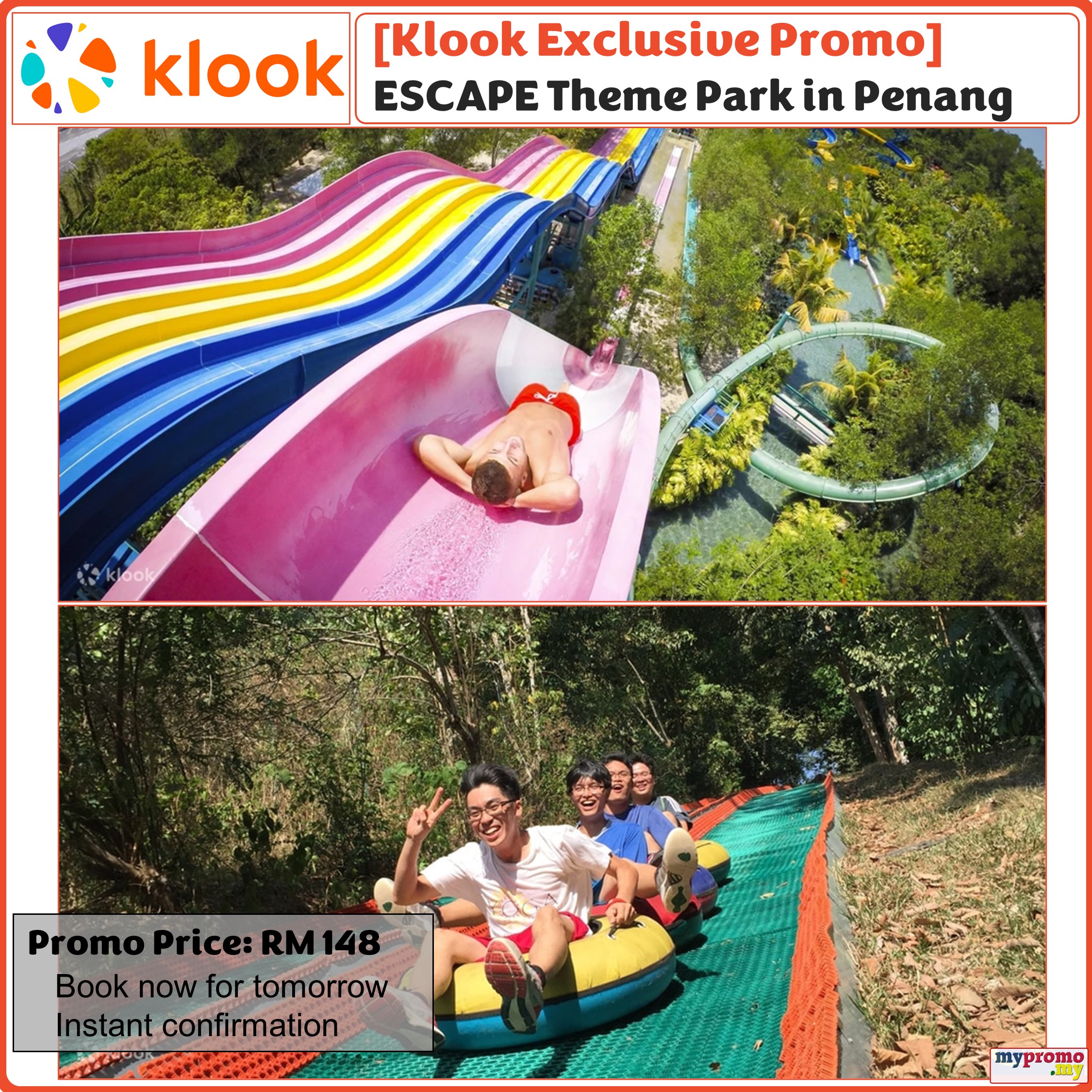 Book Hotel in Penang with Agoda and Enjoy Special Discounts
Book Now: https://mypromo.my/book/agoda
ESCAPE Theme Park Penang is a must-visit destination with family and friends when you are in Penang!
Try out over 30 thrilling activities such as zip lines, water slides, obstacle courses, and more exciting games here
The theme park holds a Guinness World Record of having the Longest Tube Water Slide in the world
Located just across the Teluk Bahang Forest Park, ESCAPE Theme Park Penang is just a 30-minute drive away from Georgetown Penang
Enjoy a contemporary park setting with the backdrop of Malaysia's stunning natural environment
Select the Klook Exclusive 2-day Attraction Pass with 1-night Base Camp Experience Bundle package for an overnight stay at the park
Spend a wonderful holiday with your friends and family at the park's various exciting activities
Don't miss out on a fun semi-indoor adventure park located in Petaling Jaya > [LINK]
More Klook Deals & Promotions: https://mypromo.my/book/klook
> https://mypromo.my/dealstore/klook
10% Off Valentine's Day Flowers