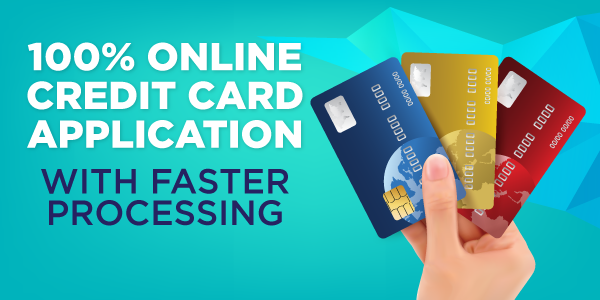 Credit Card Online Application Through RinggitPlus.com

Telegram Channel
Updated Daily with the Best Deals and Offers
Get all the best deals via our Social Media! Follow Us!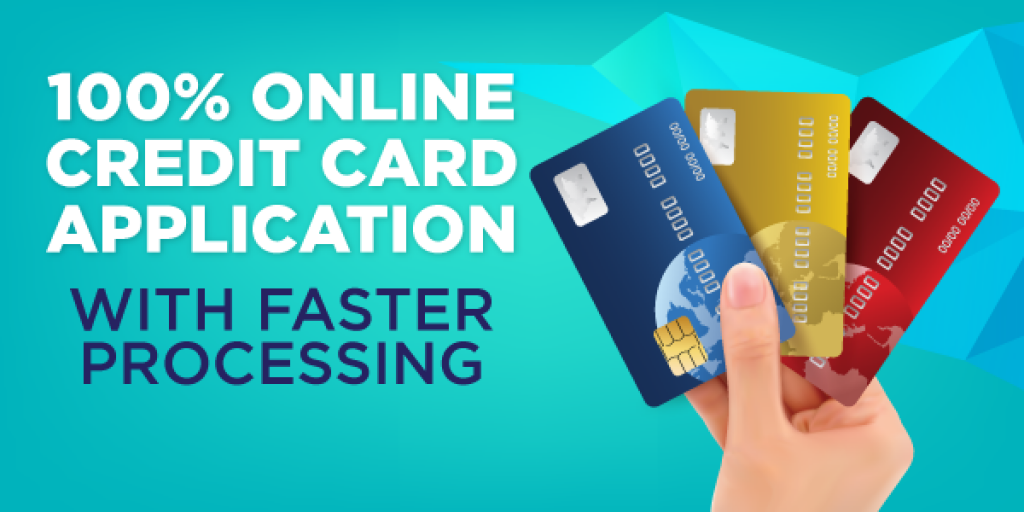 Introduction
RinggitPlus.com is Malaysia's leading financial comparison website. Every day, R+ help you get more for your money – whether you're applying for a credit card, personal loan, an insurance plan, a home loan for your dream house, and much more.
Today, we are showing you the benefits of applying credit cards through RinggitPlus.com.
You can apply for Credit cards online at RinggitPlus and Get Free Gift upon Approval.
The steps are very simple and easy. You can compare, select and apply credit card that best meets your needs. Choose which complimentary gifts you prefer. And the types of benefits that come along with the credit card like Cash Back (up to 15%), Petrol Cashback Card, No Annual Fee, Bonus AirMiles, Reward Points etc.
Find the credit card that best meets your needs, or simply compare all credit cards from your favorite bank, just go to RinggitPlus and follow the steps:
The Steps:
Step 1: Go to RinggitPlus
or tab on Apply Now below:

Credit Card Application Through RinggitPlus
---
Step 2: Select Credit Card Tab.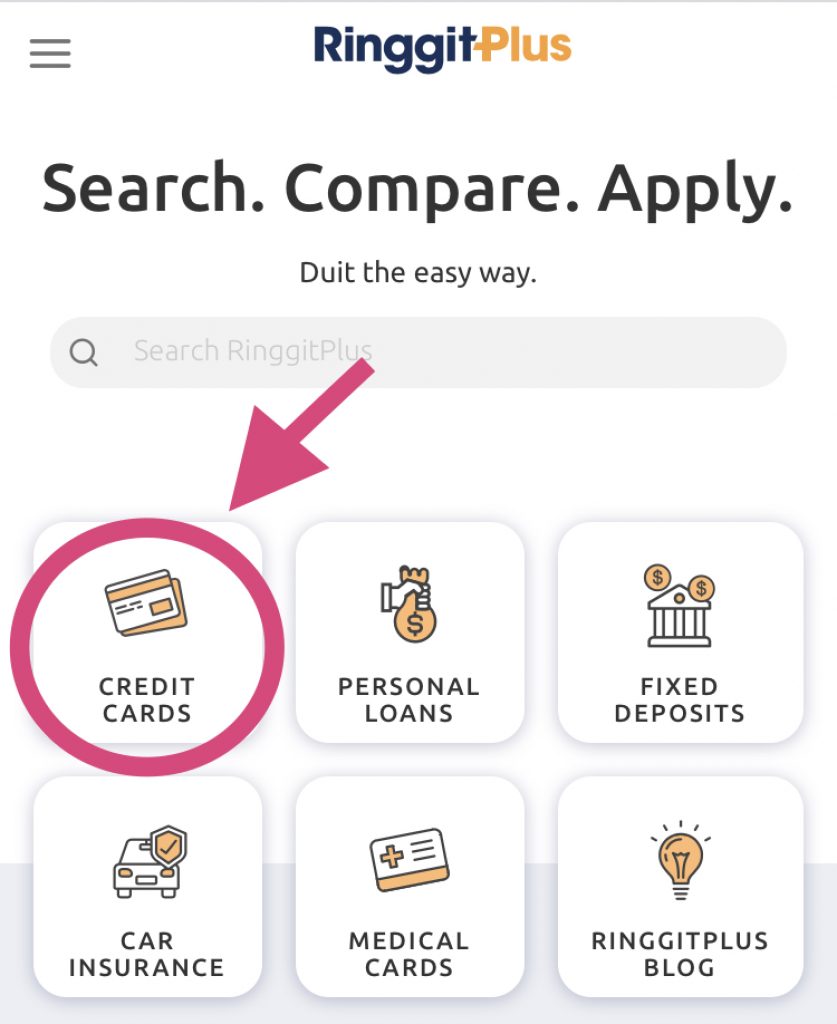 ---
Step 3: Select Bank by Using Drop Down Menu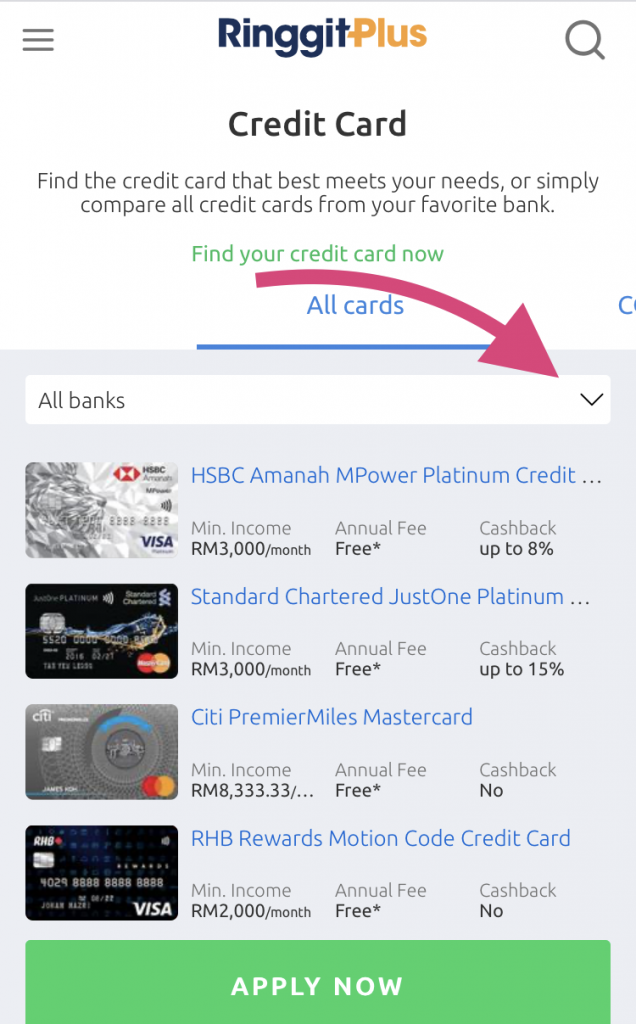 For Example: We want to apply for Lazada Citi Platinum. From the menu, tap Citibank, and this will show all the available credit cards. Select Lazada Citi Platinum.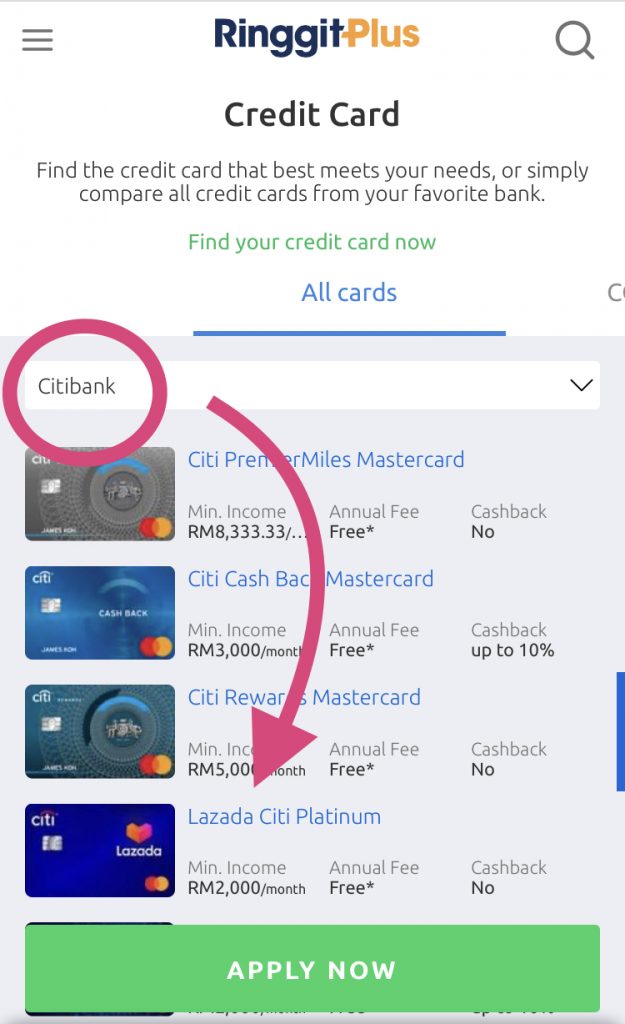 ---
All the information about that card will appear: The Sign up offer. Scroll more for detail information about the card.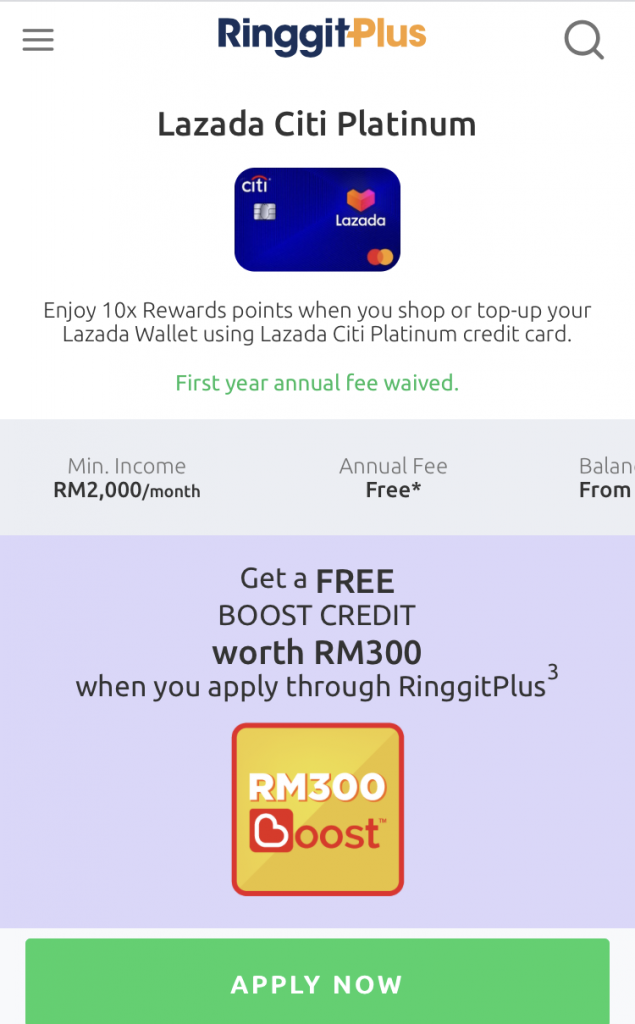 Step 4: Tap APPLY NOW and this will bring you the next page.
---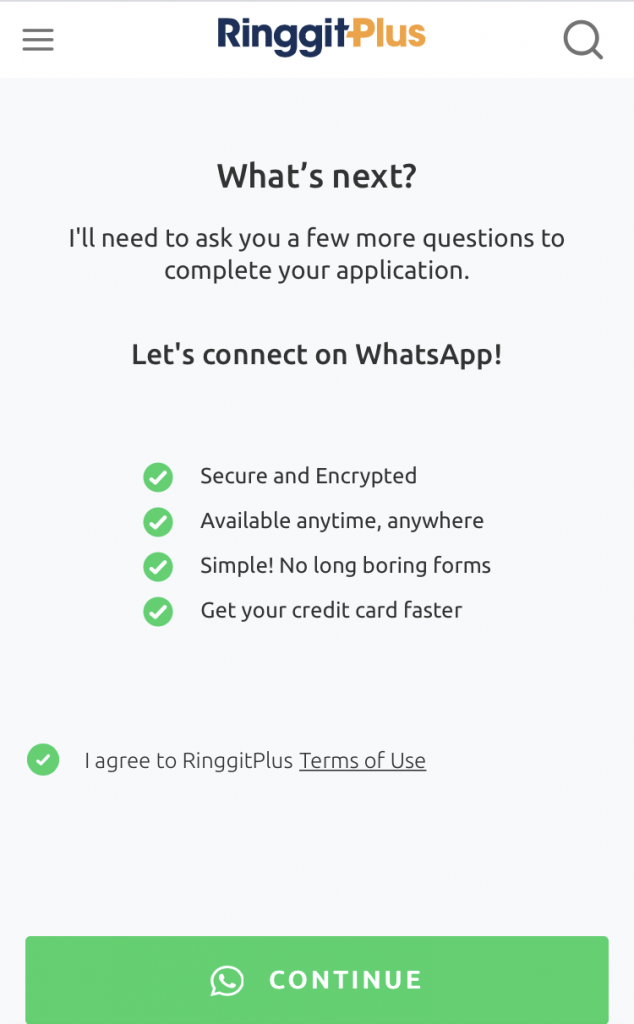 Step 5: Tick "I agree" and Tap CONTINUE and this will launch your WhatsApp. Send the pre-written message, to start a conversation. RinggitPlus Customer service will get back to you.
---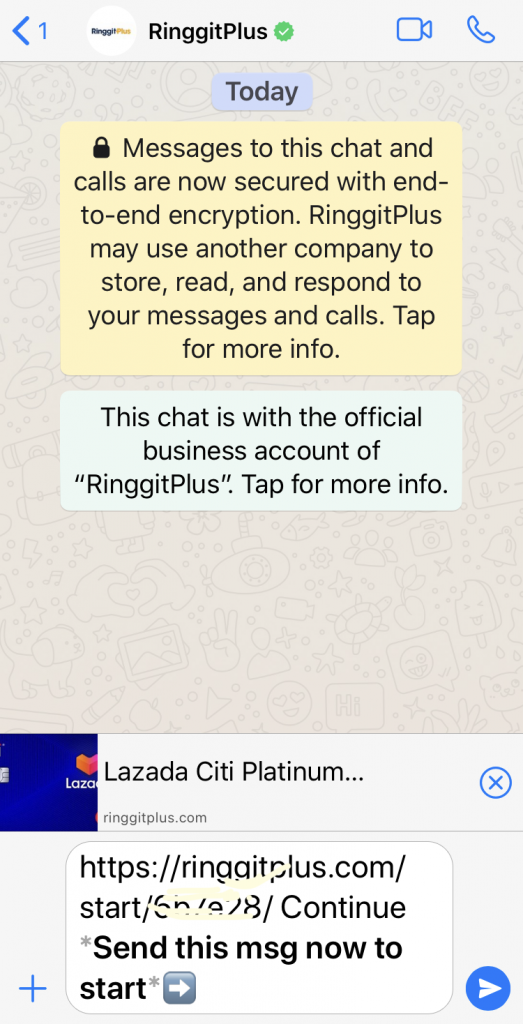 ---
p.s. You will need to provide pictures of your IC for credit score checking on WhatsApp. Complete the card application process on WhatsApp
RinggitPlus Customer Service is known for their excellent service. Talk to them in the WhatsApp Chat, if you need help in your credit card application. They will help you all the way and you will be getting your credit card in no time!
---
---
mypromo Telegram Channel
Want to receive  daily promos and deals via Telegram?
Join Our Channel Today

All Are Welcome!
Sign Up for New Accounts and Get Rewarded

mypromo.my: Referral Codes Center
Get Rewarded When you sign up with Referral Codes