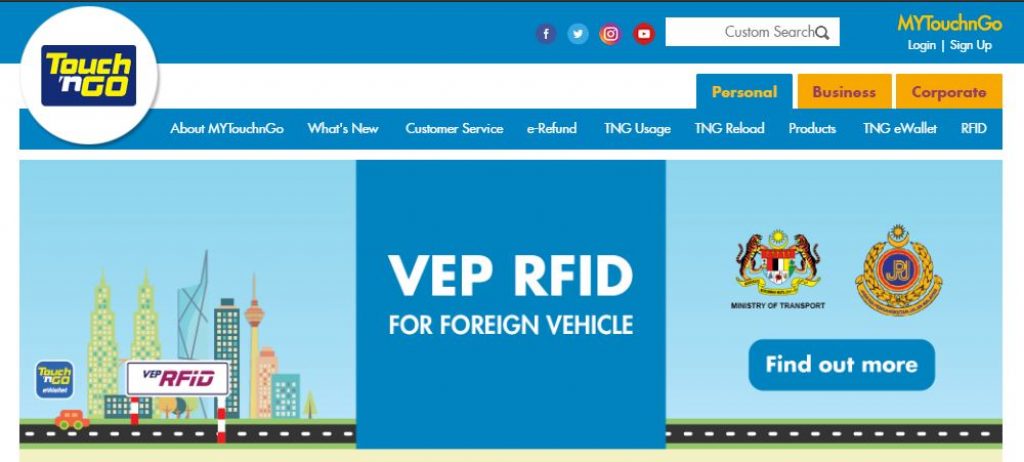 You may have several old Touch 'n Go cards which are DORMANT or INACTIVE and the cards may have some balance that you want to cash out. Now, you can easily request for a refund using Touch 'n go portal.
And the good news is you can request to receive the refund for your Touch 'n Go card/s through your Touch 'n Go eWallet.
The e-Refund form service is offered to customers who have registered their card at Touch 'n Go Portal. For those who have yet to register, kindly registering the card via the link: https://tngportal.touchngo.com.my/tngPortal/register/card.do?execution=e2s1
Follow the Steps to get your money from your DORMANT or INACTIVE Touch 'n Go card to your Touch 'n Go eWallet.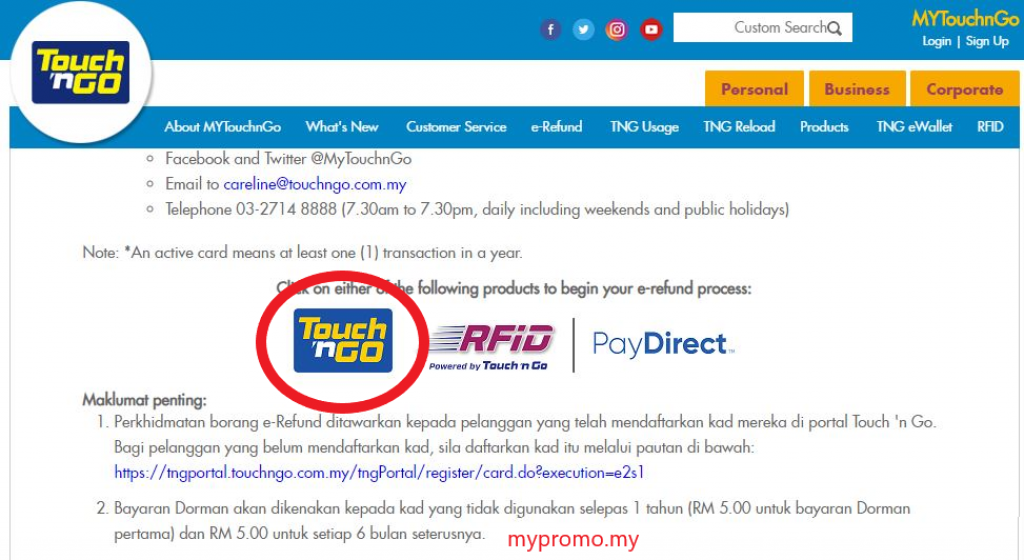 Step 2: Key in your Card Serial Number (MFG No) and your IC No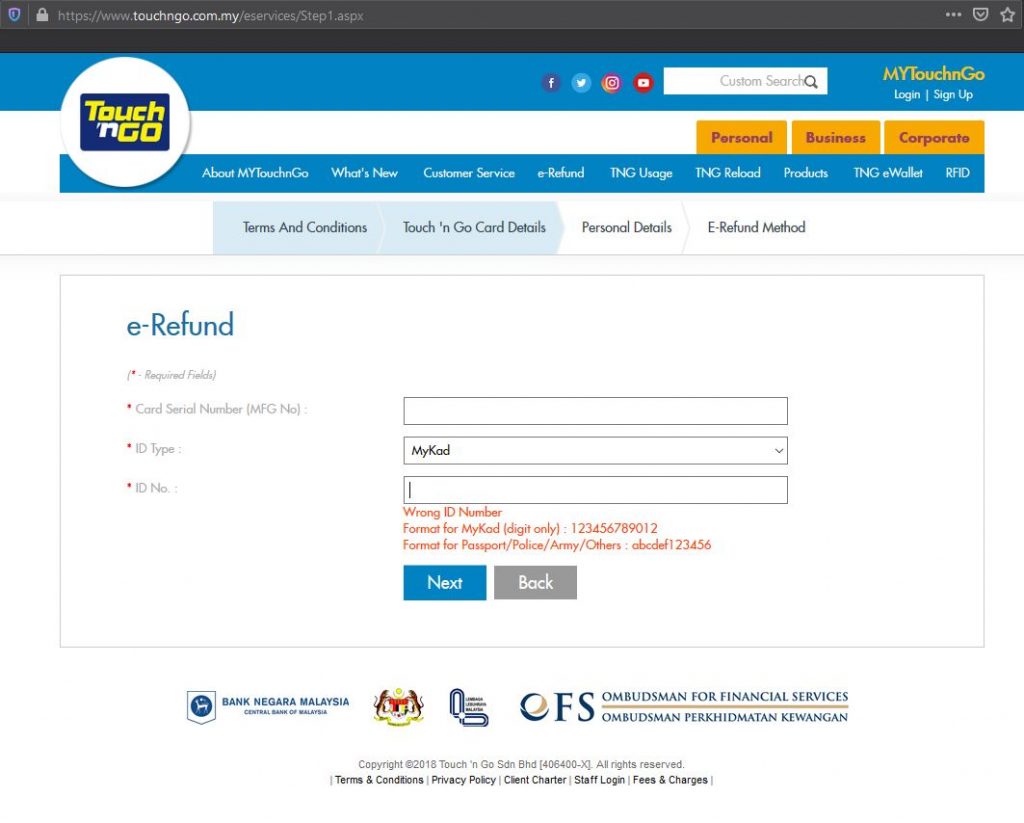 Step 3: Select E-Wallet as Refund Payment Method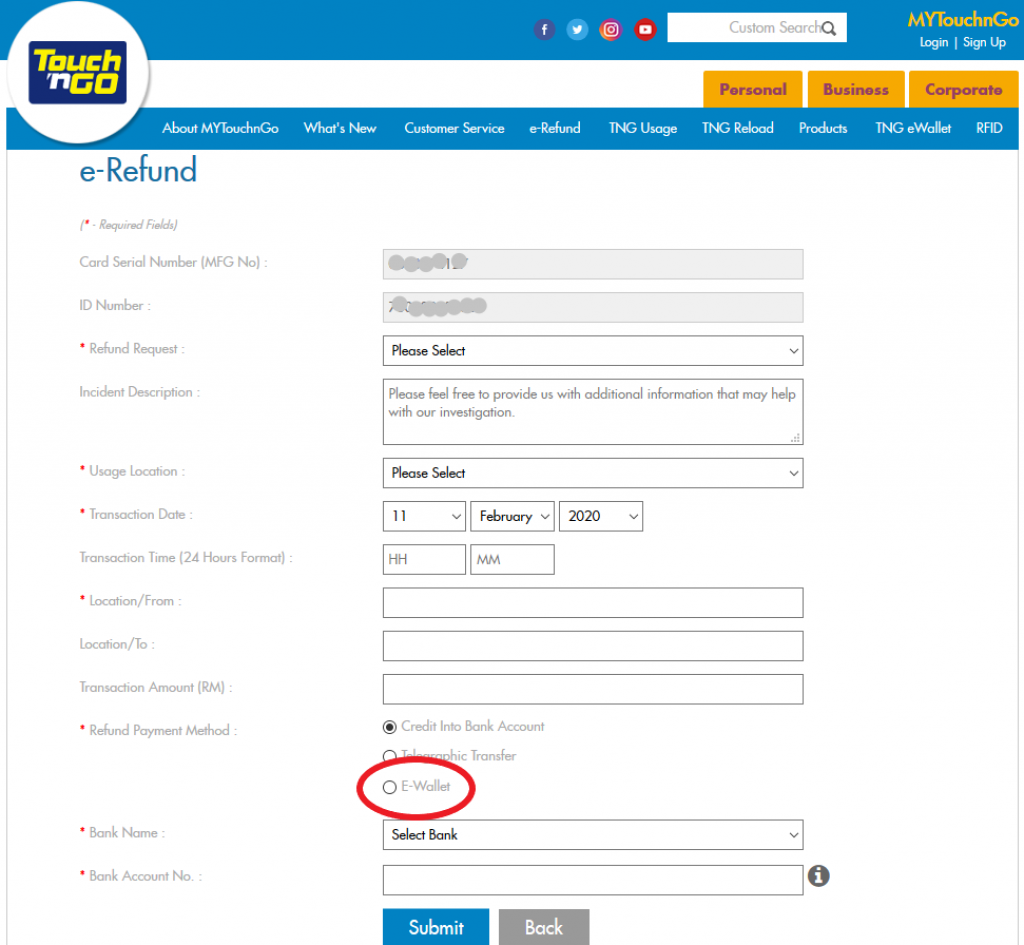 Step 4: Done and you will receive an email.

Refund payment will be processed within thirty (30) days from the date of submission of the refund request.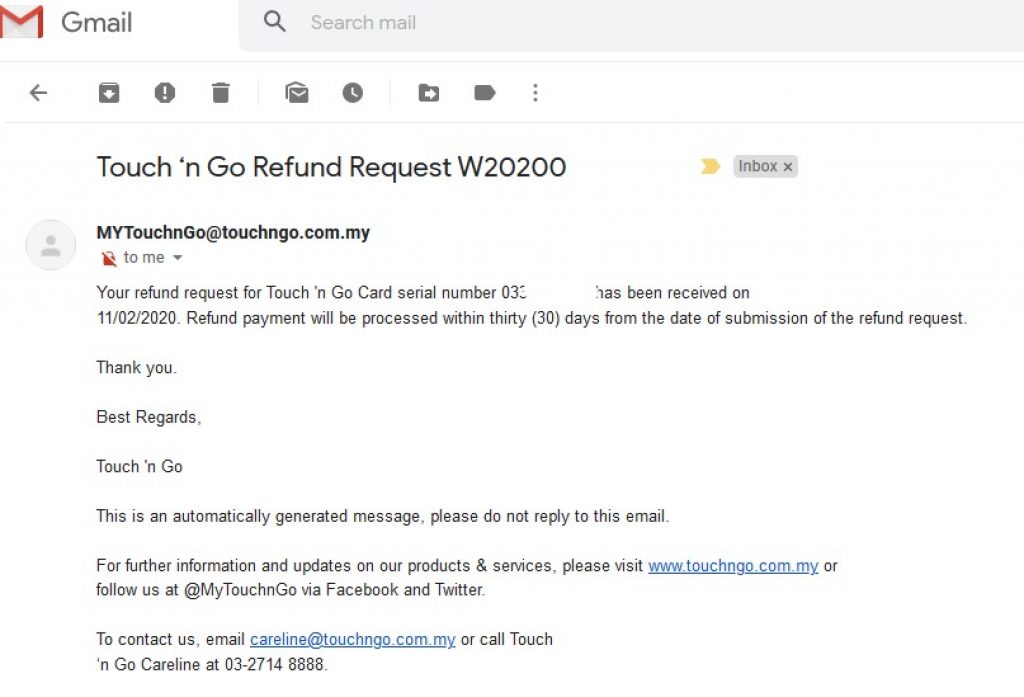 Touch 'n Go eWallet current Promotions:
New to Touch 'n Go eWallet? Get one today!
The Touch 'n Go eWallet offers many attractive features that make your life more convenient.
Transfer money to other Touch 'n Go eWallet users.
Reload your mobile prepaid.
Pay for your utilities and postpaid bills.
Purchase movie and flight tickets.
QR code payment at participating Touch 'n Go eWallet merchants.
Download the Touch 'n Go eWallet app:

Sign Up for New Accounts and Get Rewarded

mypromo.my: Referral Codes Center
Get Rewarded When you sign up with Referral Codes
Like and Follow our Facebook page