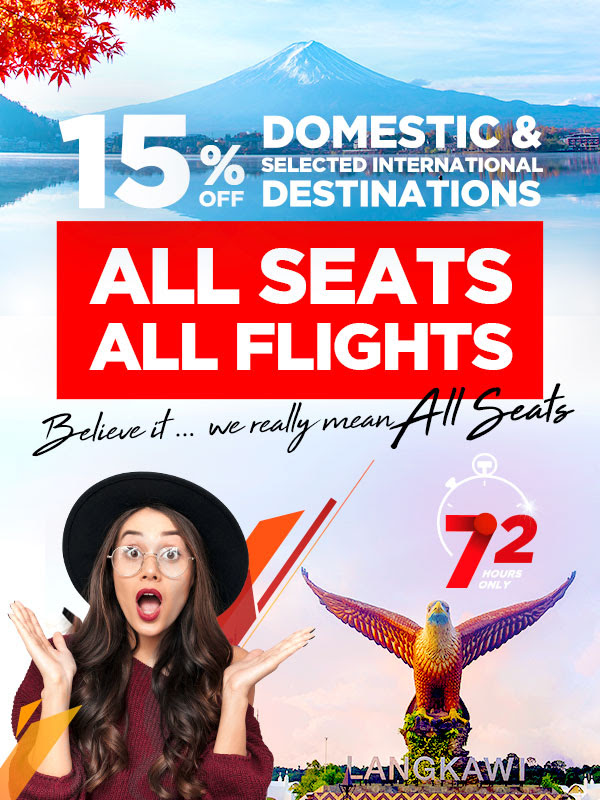 Expired
MAS Airlines: 72 hours only. 15% off all seats.
Get all the best deals via our Social Media! Follow Us!
Thinking of your next trip? You only have 72 hours to turn it into reality with our latest travel deals! Enjoy 15% off all seats on all flights to any gorgeous domestic destination OR selected international destinations today.
Lazada 6.6 - 100% Cashback!
Sign Up for New Accounts and Get Rewarded

mypromo.my: Referral Codes Center
Get Rewarded When you sign up with Referral Codes