Get all the best deals via our Social Media! Follow Us!
Sales period: Now until 23 Mar 2020
Travel period: Now until 31 Jan 2021
Immediate travel: Now until 30 Jun 2020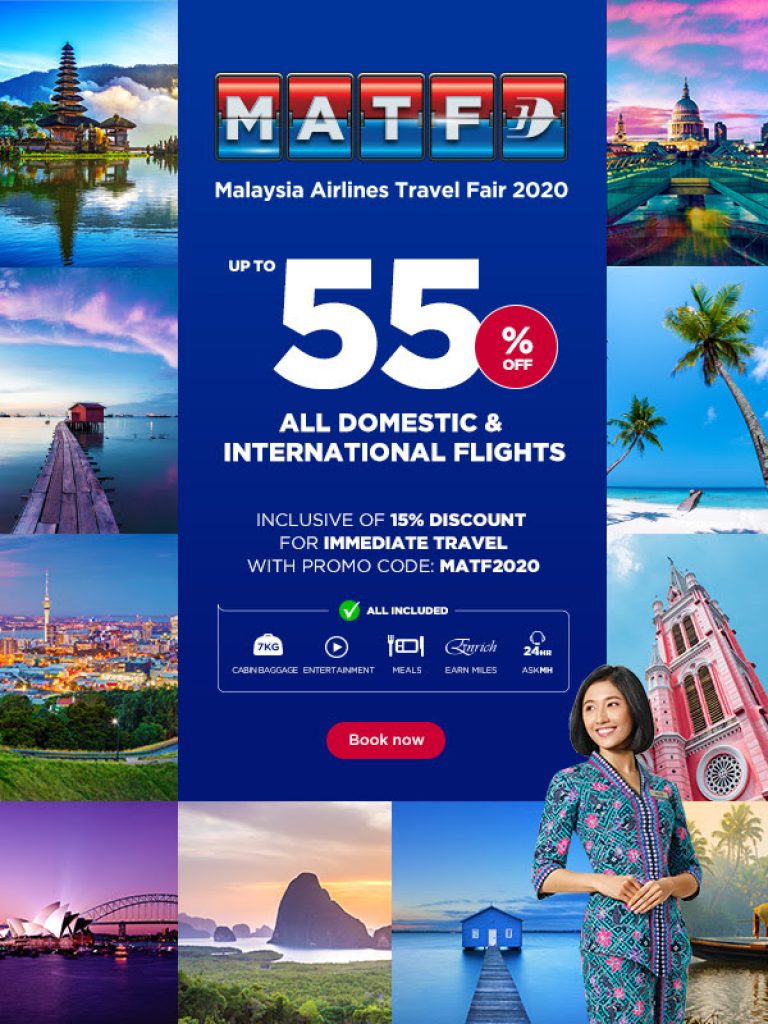 The BIGGEST Travel Fair by Malaysia Airlines is here! And their deals have just gotten bigger and better.
Get hold of awesome flight deals to domestic and international destinations with up to 40% savings.
Book your flight for immediate travel from now until 30 June 2020 and get an additional 15% off for a total up to 55% savings.
To get this exclusive additional discount for immediate travel, just use this promo code: MATF2020 when making your booking.
And that's not all, you can also browse their wide selection of travel bundles to further enhance your travel experience with them.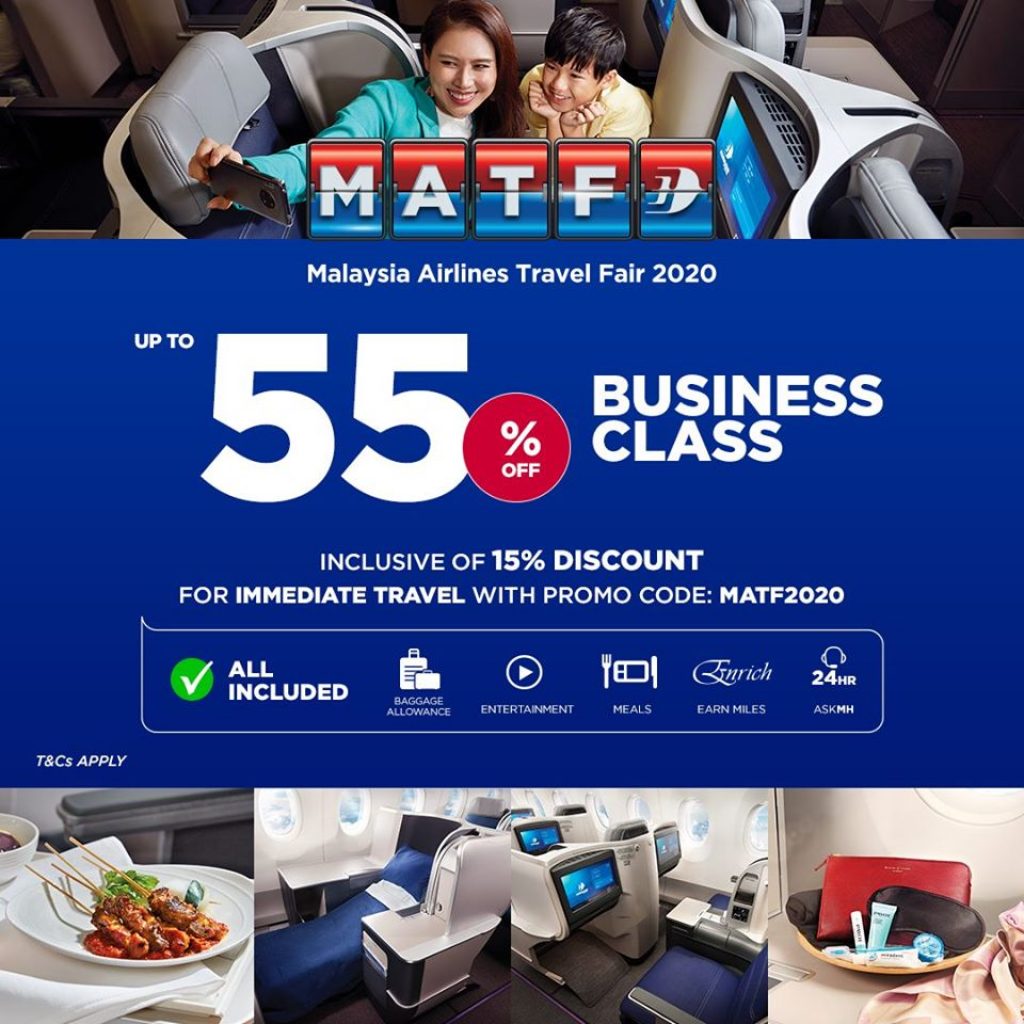 Here's your chance to fly in comfort with huge savings! Enjoy up to 40% off Business Class seats and the premium travel experience that goes along – spacious seats, fine dining, KLIA Golden Lounge access, generous 40kg luggage allowance and more.
Book your flight for immediate travel from now until 30 June 2020 and get an additional 15% off for a total up to 55% savings. To get this exclusive additional discount for immediate travel, just use this promo code: MATF2020 when making your booking. Book now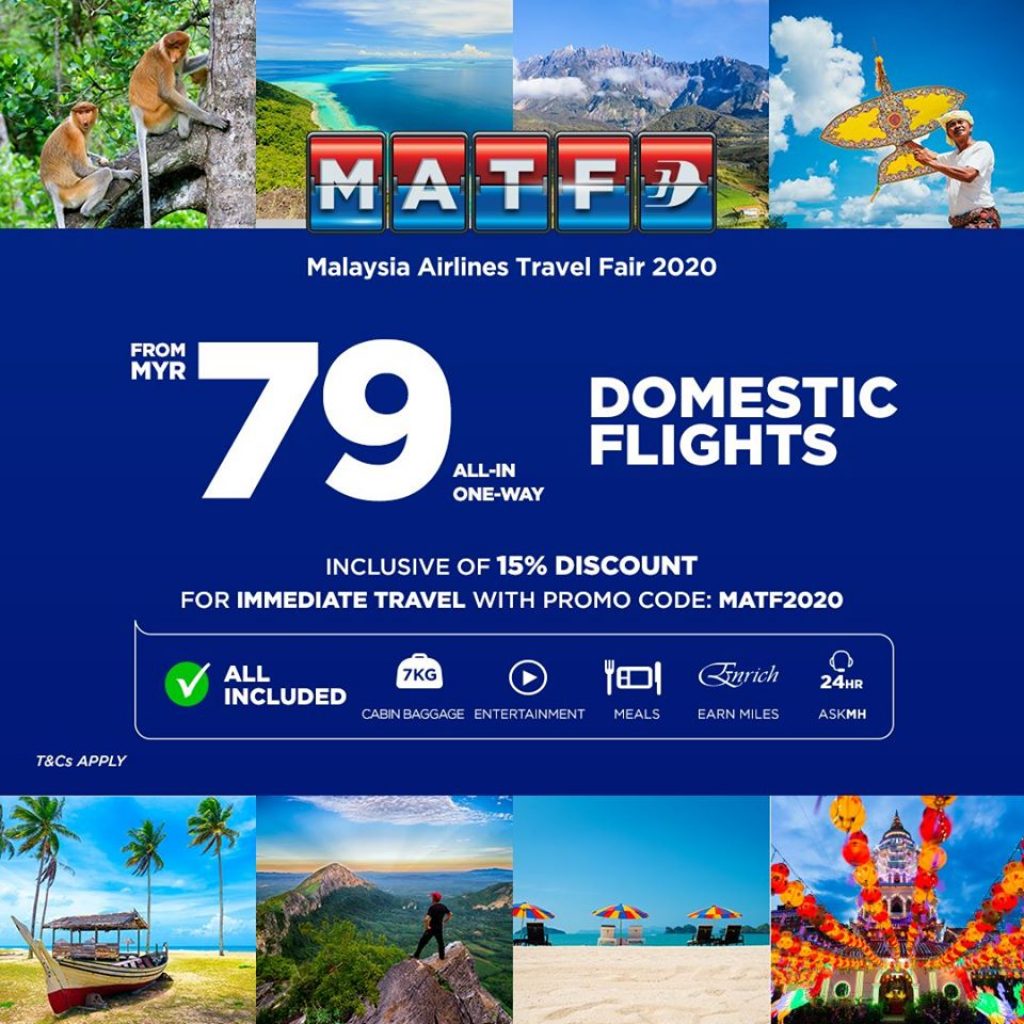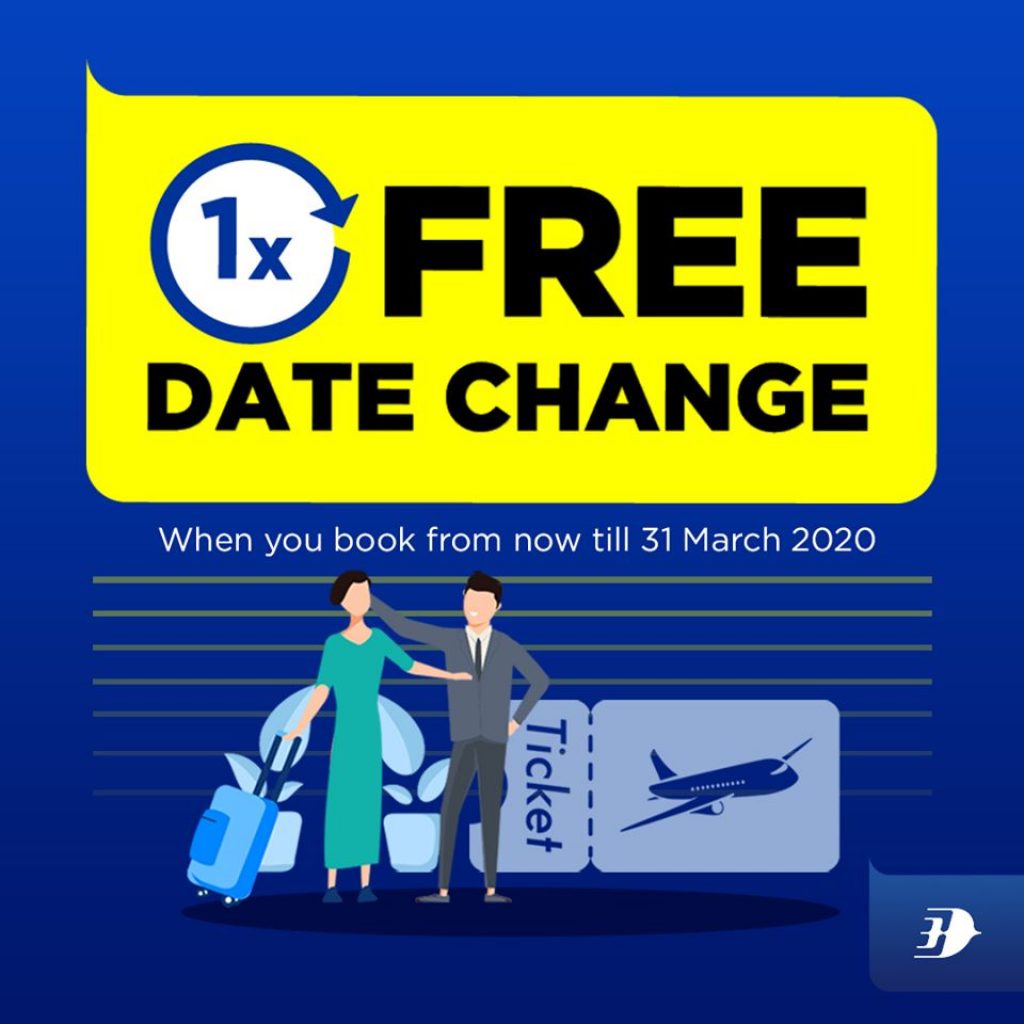 Due to the rapid spread of COVID-19, Malaysia Airlines would like to provide a flexible ticket-change policy to our passengers.

We want you to travel with confidence and peace-of-mind. That is why we would like to offer you 1x FREE Date Change, should you require a change of date to your travel plans. This applies to all Malaysia Airlines flights booked from 10 – 31 March 2020. Click here for more info on 1x FREE Date Change. bit.ly/2xqS6Ko