Telegram Channel
Updated Daily with the Best Deals and Offers
Get all the best deals via our Social Media! Follow Us!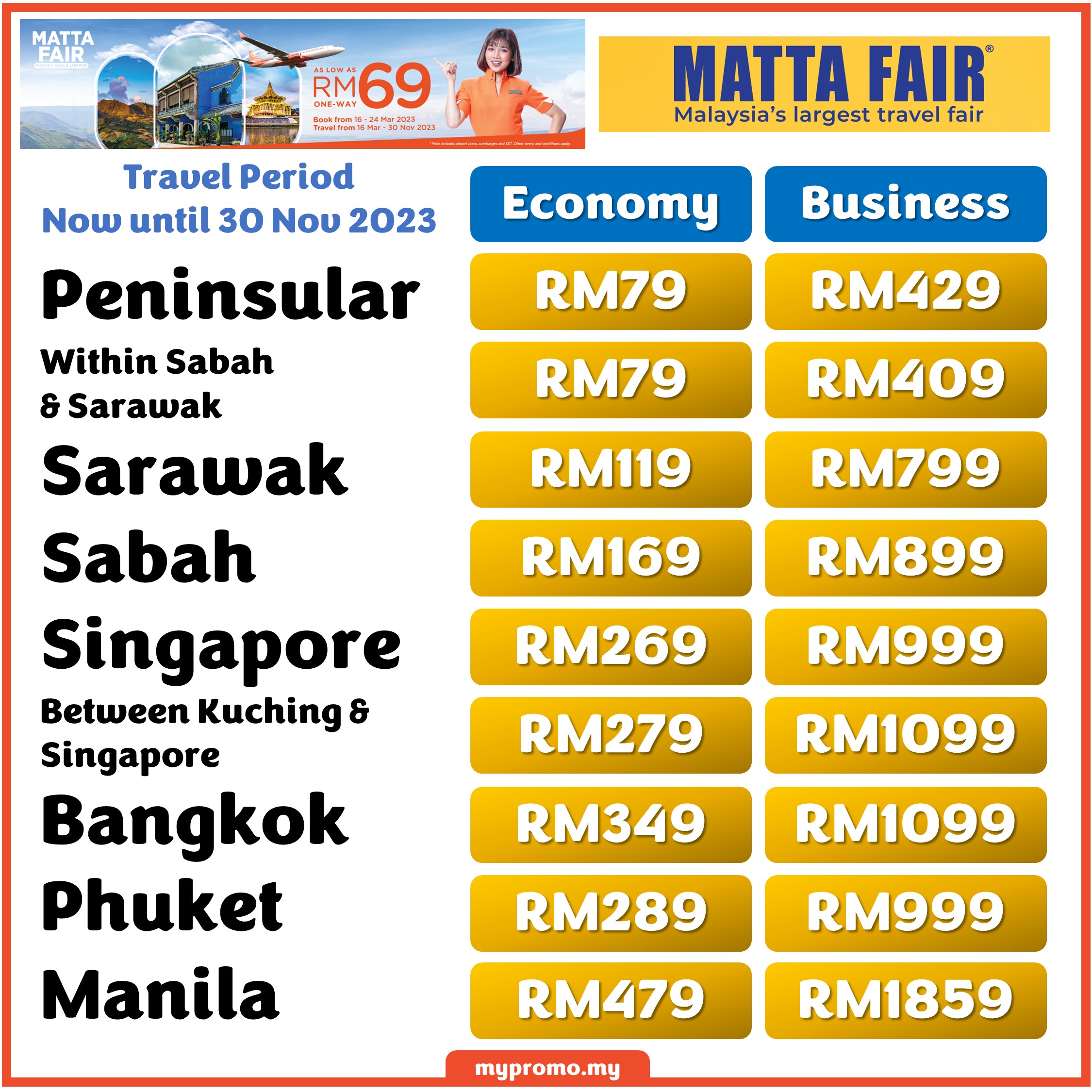 Malaysia Airlines Matta Fair 2023 – Enjoy up fair as low as RM349 for return flight from Kuala Lumpur to Bangkok or RM2879 from Kuala Lumpur to Phuket! Make the world yours once more with highly anticipated MATTA Fair 2023 deals! Get up to 45% off international and domestic flights as well as 50% bonus Enrich Points and 25% off seat selection, extra baggage and value bundle.
This is the perfect chance to save big on domestic and international flights, with discounts of up to 45% off. Plus, you'll earn 50% bonus Enrich Points for every purchase! You can also enjoy 25% off on travel add-ons and even stand a chance to win a Business Class upgrade with any flight booked during the Malaysia Airlines MATTA Fair 2023 period.
MATTA Fair KUL – BKK – KUL Deal:

Malaysia Airlines - MATTA Fair KUL - London
Kuala Lumpur - London - Kuala Lumpur
Book now at https://mypromo.my/book/malaysiaairlines
• Enjoy up to 45% Off
• For Domestic & International Flight Fair Fares
• 25% Bonus Enrich Points
• Win a Business Class Upgrade!
It's time to travel the world with Malaysia Airlines!​
MATTA Fair is back and it's time to plan your next holiday.
So, what you waiting for? The world is calling!​
Enjoy up to 45% off on both Economy and Business Class, plus earn 25% Bonus Enrich Points!​
Special Matta Fair Rate

Malaysia Airlines - MATTA Fair KUL - BKK
Kuala Lumpur - Bangkok - Kuala Lumpur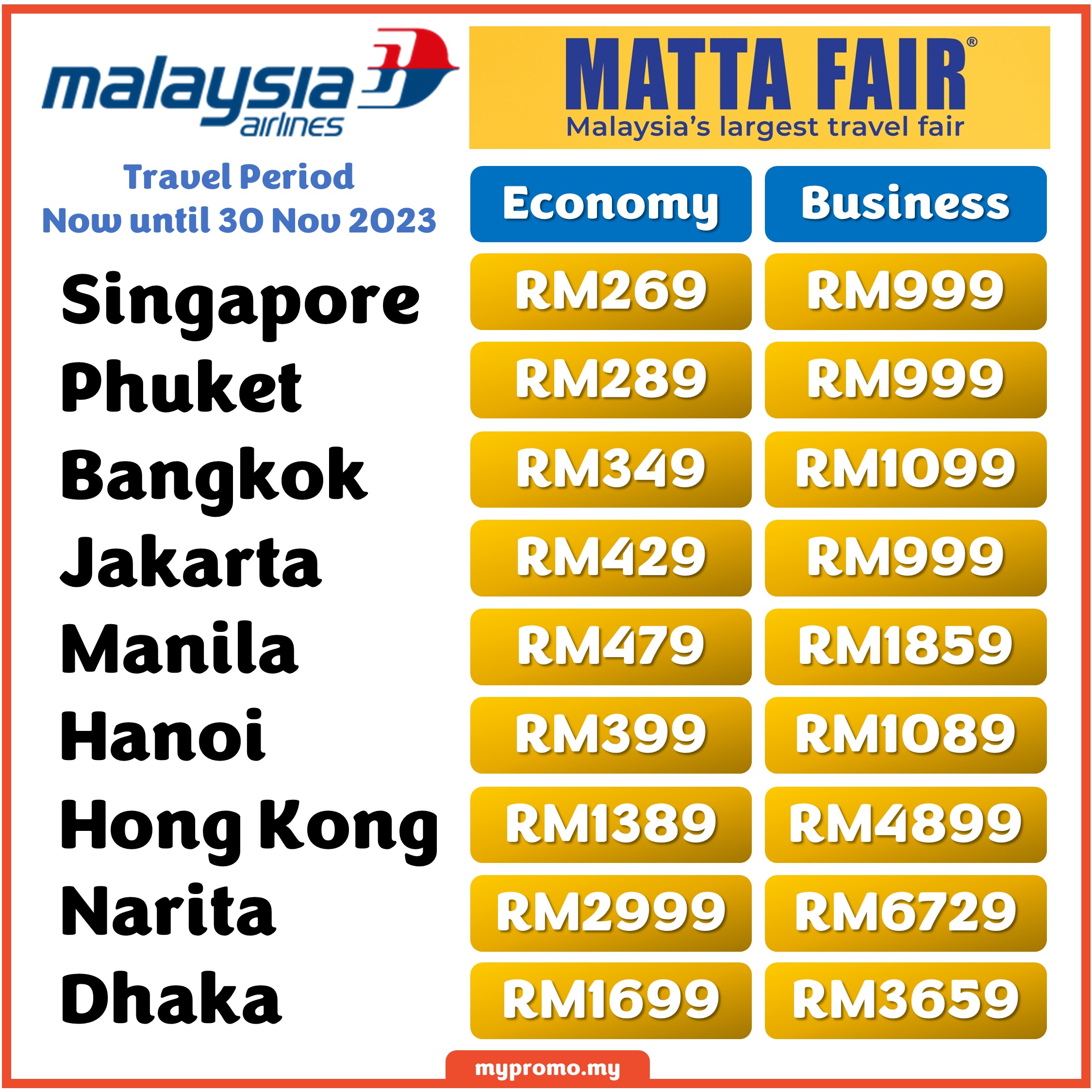 Destinations
All-in one-way​​​​
Economy Lite from (MYR)​​​​
All-in one-way​​​​
Business Class from (MYR)​​​​
Peninsular Malaysia​
79
429
Within Sabah Sarawak​​​​
79​
409
Sarawak​​​​​​​
119
799
Sabah​​​
169
899
Destinations
All-in one-way​​​​
Economy Basic from (MYR)​​​​
All-in one-way​​​​
Business Class from (MYR)​​​​
Medan​
249​​
759​​​​
Singapore
269​
999​​​
Between Kuching and Singapore​
279​​​​
1,099​​​​​​
Phuket​​
289​​​
999​​​​​
Ho Chi Minh City​
339​​​​​
1,099​​​​​
Phnom Penh​
339​​
1,099​​​​​​
​Yangon​​​​​​​​
339​​
1,219​​​​
Bangkok​
349​​
1,099​​​​​
Surabaya​
349
1,099​​​
Jakarta​
429​​​​
999​​
Hanoi
399​​​
1,089​​​​​
Bali​
499​​
1,099​​​​
Manila
479​​​
1,859​​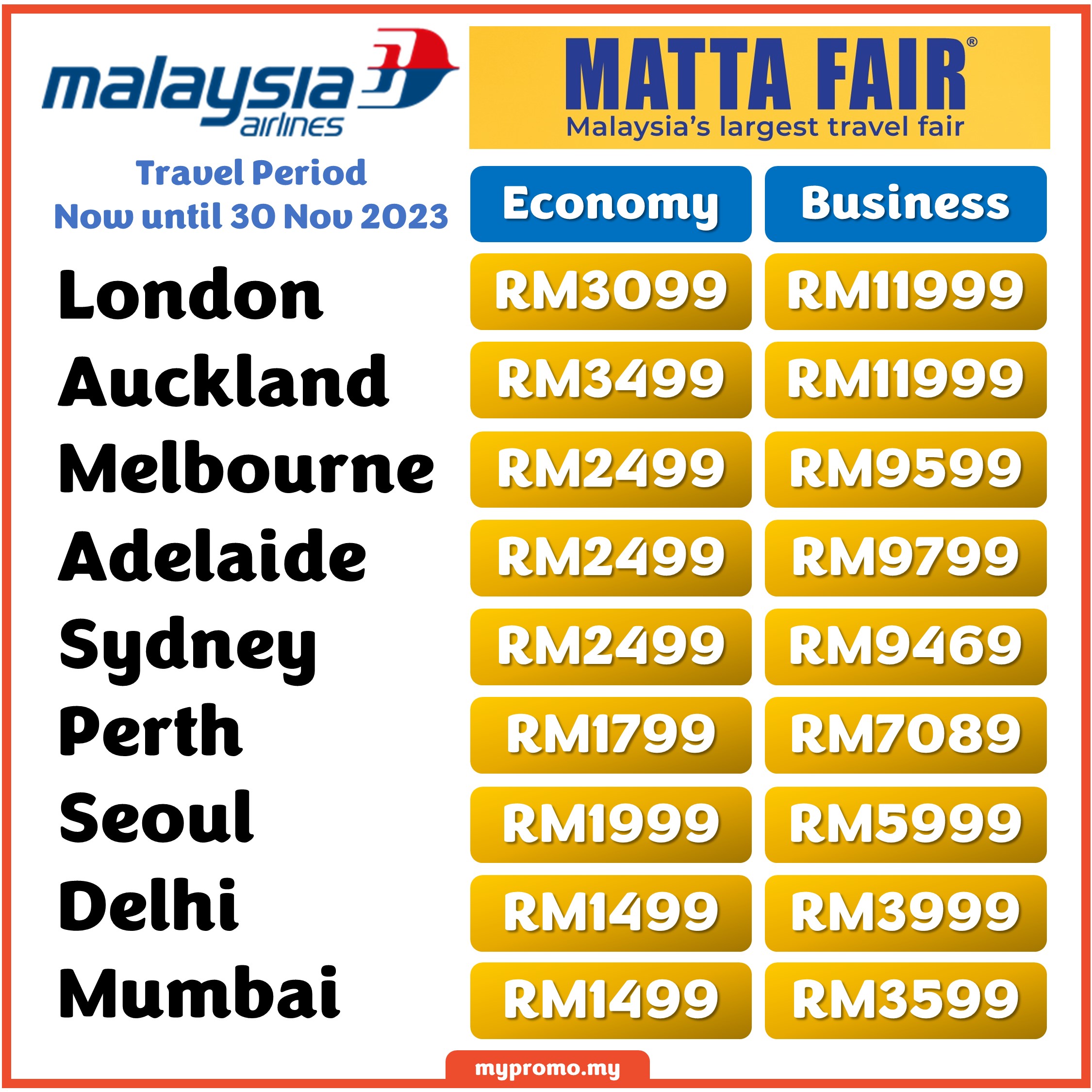 Destinations​​​
All-in Return​​​
Economy Basic from (MYR)​​​​​​​
All-in Return​​​
Business Class from (MYR)​​​​ ​​​​
Kochi
1,049​​
2,599​​​
Chennai​
1,099​
2,709​​
Taipei​​
1,099​​
2,999​​
Between Kota Kinabalu and Taipei​​
1,099​​​
3,099​​​
Between Kota Kinabalu and Narita
2,599​​​
6,549​​​​
Colombo
1,109​​​​
3,999​​​
Bengaluru​​​
1,199​​​​
2,879​​​
Hyderabad​
1,199​​​​​
3,599​​​​
Guangzhou​​​
1,299​​
4,999​​​
Hong Kong​​​​
1,389​
4,899​​​​
Mumbai​​​
1,499​​​
3,599​​​
Delhi​​​
1,499​​​​
3,999​​​
Kathmandu​​
1,599​​​​
3,199​​​
Dhaka​
1,699​​​
3,659​​​​
Perth​
1,799​​​​
7,089​​​​
Sydney​
2,499​​​
9,469​​
​​​Adelaide​​​
2,499​​​​
9,799​​​​
Melbourne
2,499

9,599

Auckland​​​
3,499​​​
11,999​​​
Narita/Haneda
2,999​​​
6,729​​​
Kansai
2,799​​​​​
6,839​​​
Seoul
1,999​​​​
5,999​​​​
London​
3,099​​​​
11,999​​
Klook Activities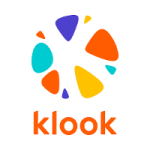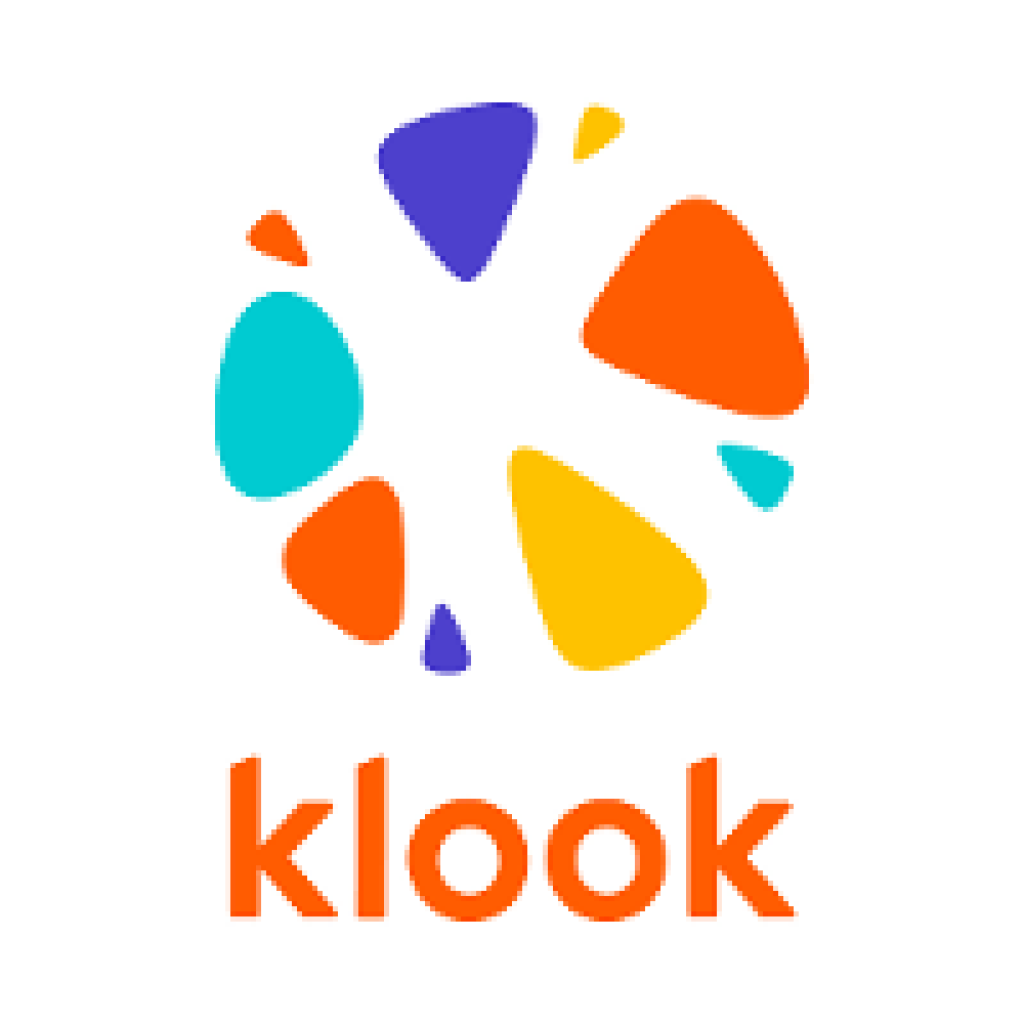 Klook is a beacon for travellers, offering a simple way to discover activities, attractions, and things to do wherever they venture. From hopping aboard local transport to setting foot in world-renowned attractions, Klook ensures travellers have memorable experiences. With a focus on in-destination services, Klook provides the best prices, ensuring travellers get value for their money.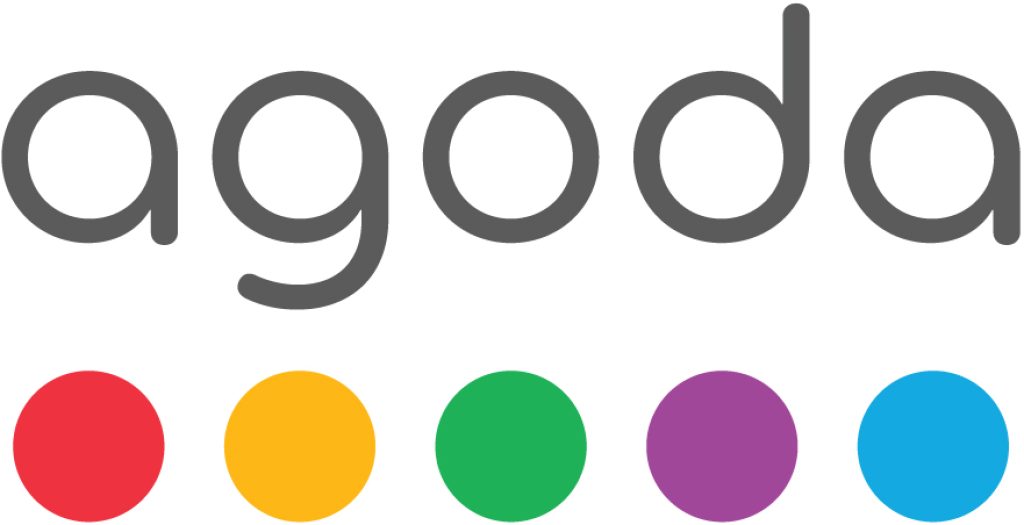 Agoda is one of the world's fastest growing online travel booking platforms. Offering now over 1.8 million properties in 228 countries worldwide!

Hot Deals!
Explore Agoda.com.
Book faster. Book smarter. Book Agoda.
Book Hotels online with Agoda. Deep discounts on 1,925,000+ properties, worldwide.
Shop today's deals at Agoda! Spontaneous savings. Available nowhere else.
More Travel Offers and Promotions​ Here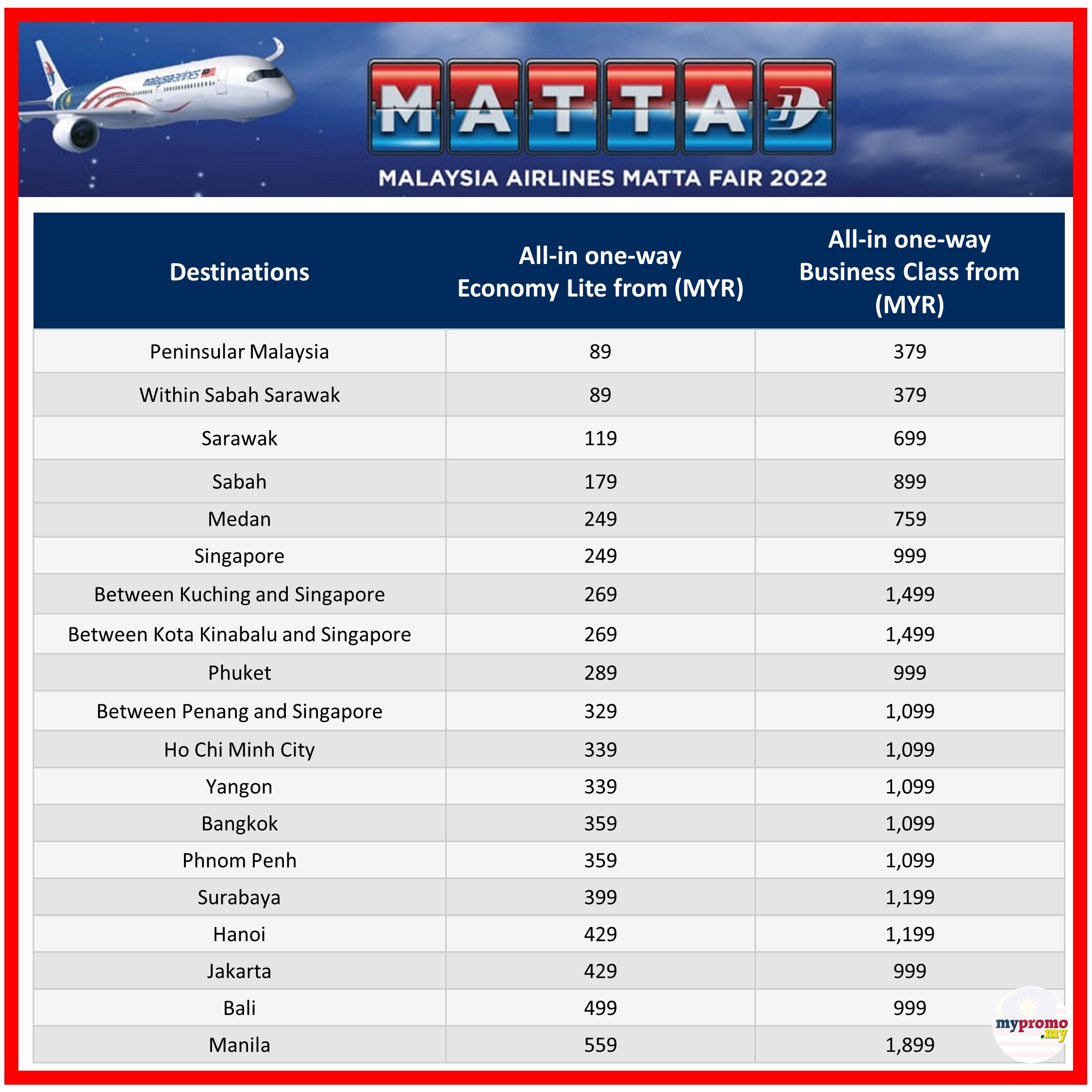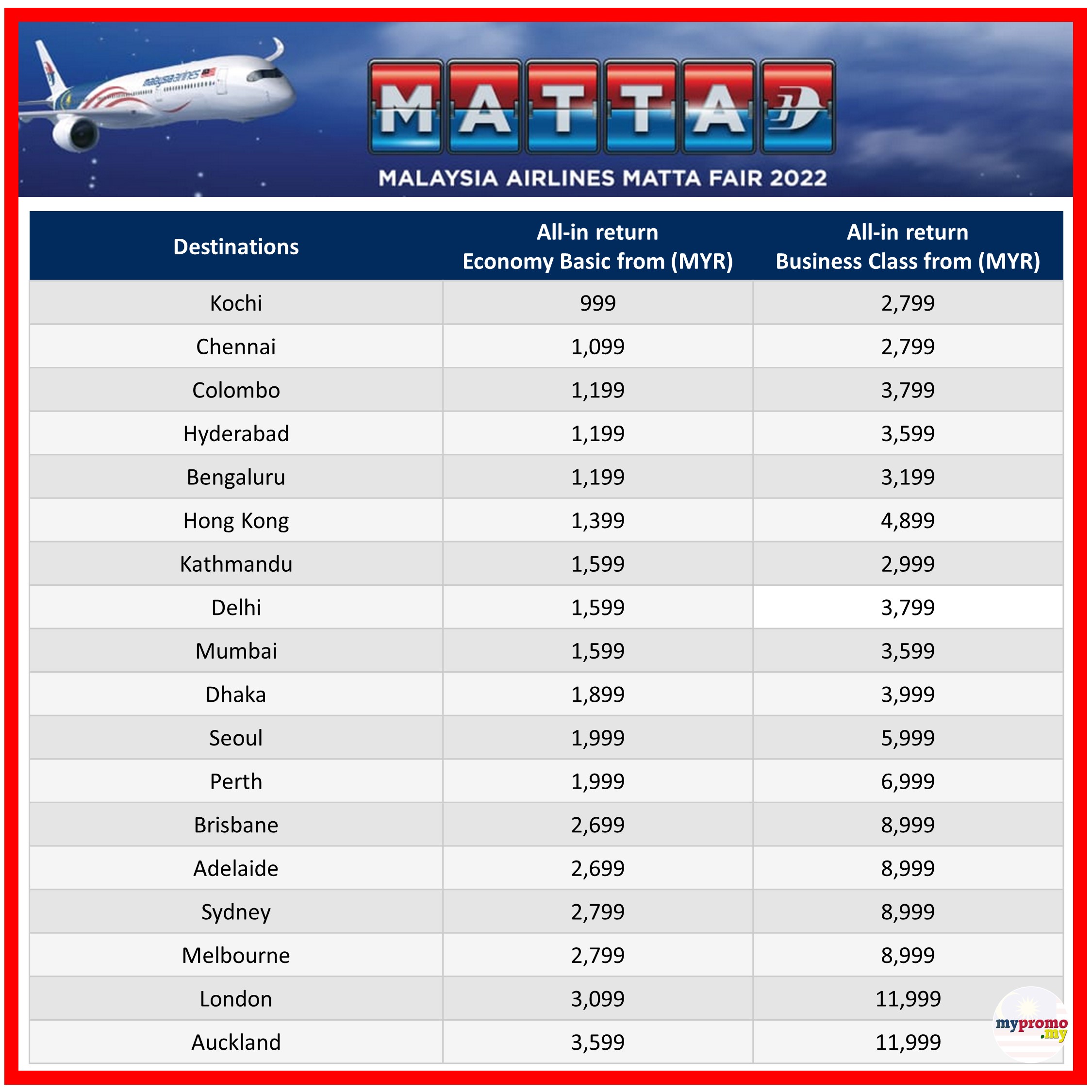 Matta Fair – Terms And Conditions
Fares are subject to seat availability and may vary accordingly to flight origin, destination and travel period. Malaysia Airlines reserves the right to modify or change these details at any time without prior notice. The flight schedule may change subject to customer demands and government regulations.​

For more information on exit/entry requirements, you may refer to our Travel Advisory here.​
https://www.malaysiaairlines.com/mhapp/hq/en/important-notice/travel-restriction/country-entry-restriction.html

Malaysia Airlines will continue to monitor the situation closely and update our passengers on flight availability and changes from time to time.​

Other terms and conditions apply.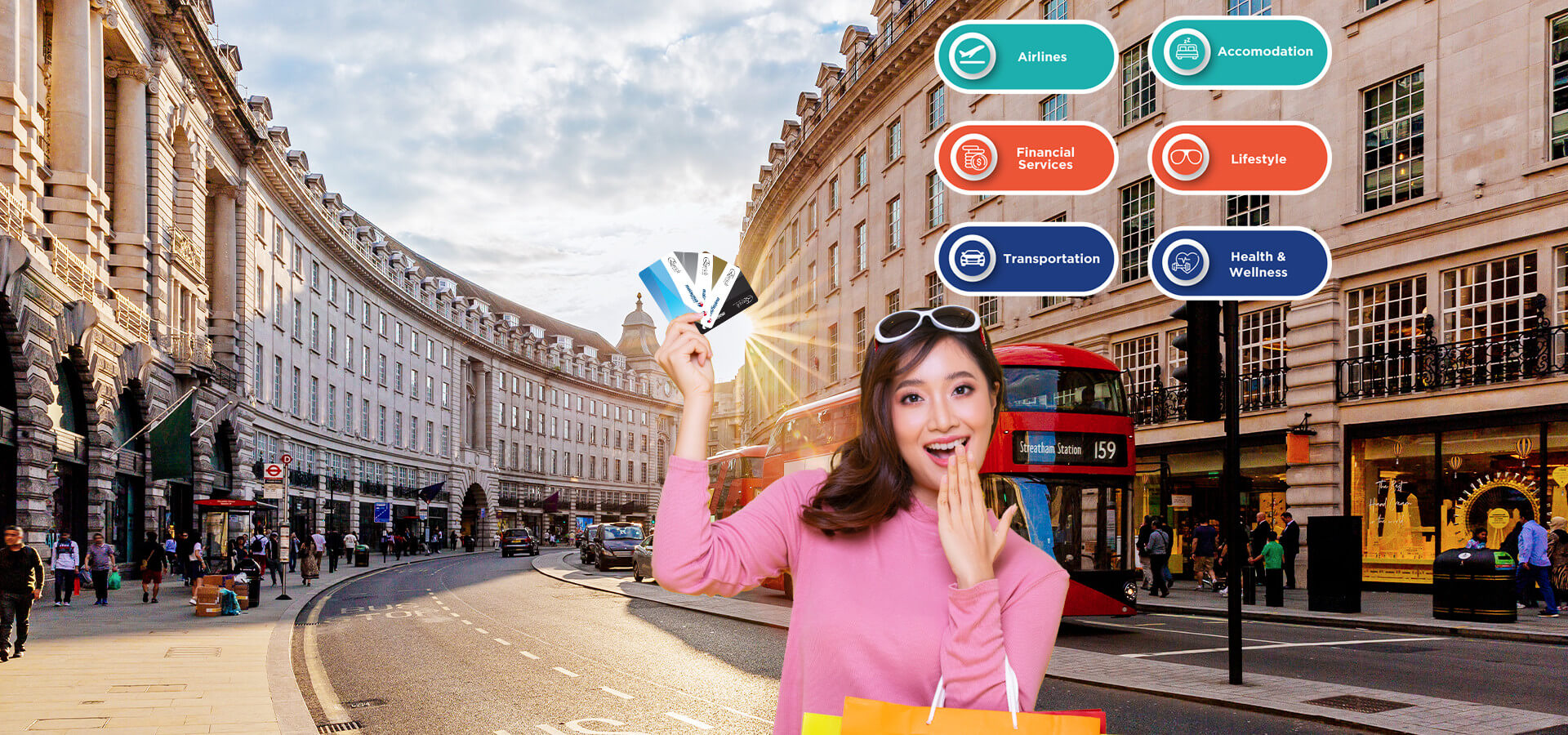 mypromo Telegram Channel
Want to receive  daily promos and deals via Telegram?
Join Our Channel Today

All Are Welcome!
Sign Up for New Accounts and Get Rewarded

mypromo.my: Referral Codes Center
Get Rewarded When you sign up with Referral Codes