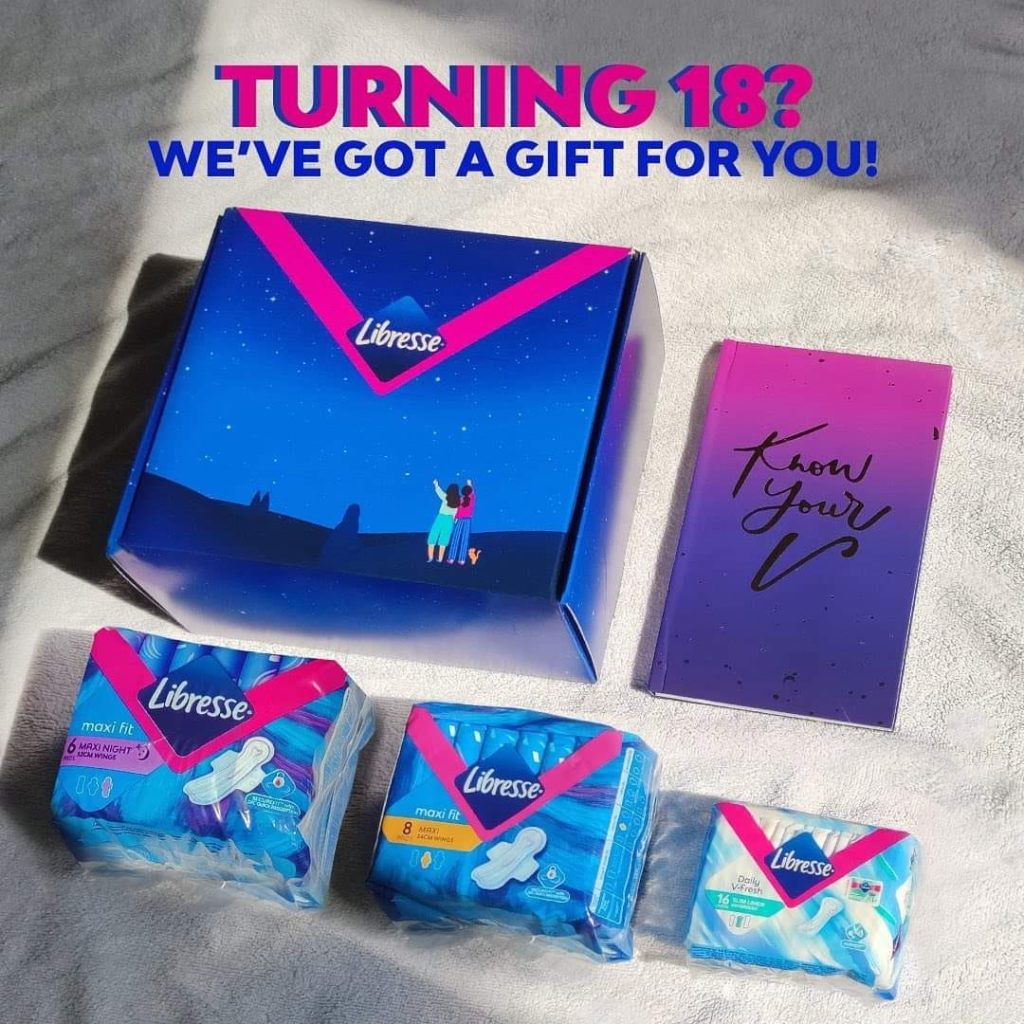 If you haven't tried any Libresse products, come and grab your FREE Libresse 18 Years Old Birthday Kit!
Welcome to one of the most important milestones of your life. 18 years old means being young, free and in charge of yourself!
With great freedom comes great responsibility – so it's time to take charge and get to know every part of your body really well, so you can start taking care of yourself! That includes getting to know which feminine care products fit you best.
Girl, it's time to flex your freedom and make choices that truly suit YOU. This entire year, grab a free birthday kit from Libresse – they have packed a special box with all kinds of feminine care goodies that you'll need and love.
Libresse Kit Giveaway

FREE Libresse 18 Years Old Birthday Kit!
Each 18 Years Old Birthday Libresse Kit contains:
– A Birthday Card
– A pack of Maxi 24cm Wings or Non-Wings (Let us know what you prefer!)
– A pack of Maxi Night 32cm Wings
– A pack of Slim Pantyliners
– V-Empowering Notebook
– V-Inspired Stickers

Zalora x Citibank Card Voucher RM22 Off
View Voucher to Copy.
More Giveaways: https://mypromo.my/tag/sample