Enjoy RM5 off your Unifi Bill when you pay via Lazada today with special voucher!
Claim Voucher Now: http://mypromo.my/laz-freeshipping
Follow these simple steps to pay Unifi via Lazada!
Collect RM5 off voucher here
Go to Lazada Home page
Tap on TopUp, Bill & eCoupon icon
Tap on Pay Bills
Select Internet & Entertainment
Select Telekom Malaysia
Key in your account number and amount to pay (minimum RM15)
Discount will be automatically applied!
Place order
DONE!

Get RM5 off your Unifi Bill via Lazada
Since you are here, please continue to see how you can enjoy discounts when you pay your bills via Shopee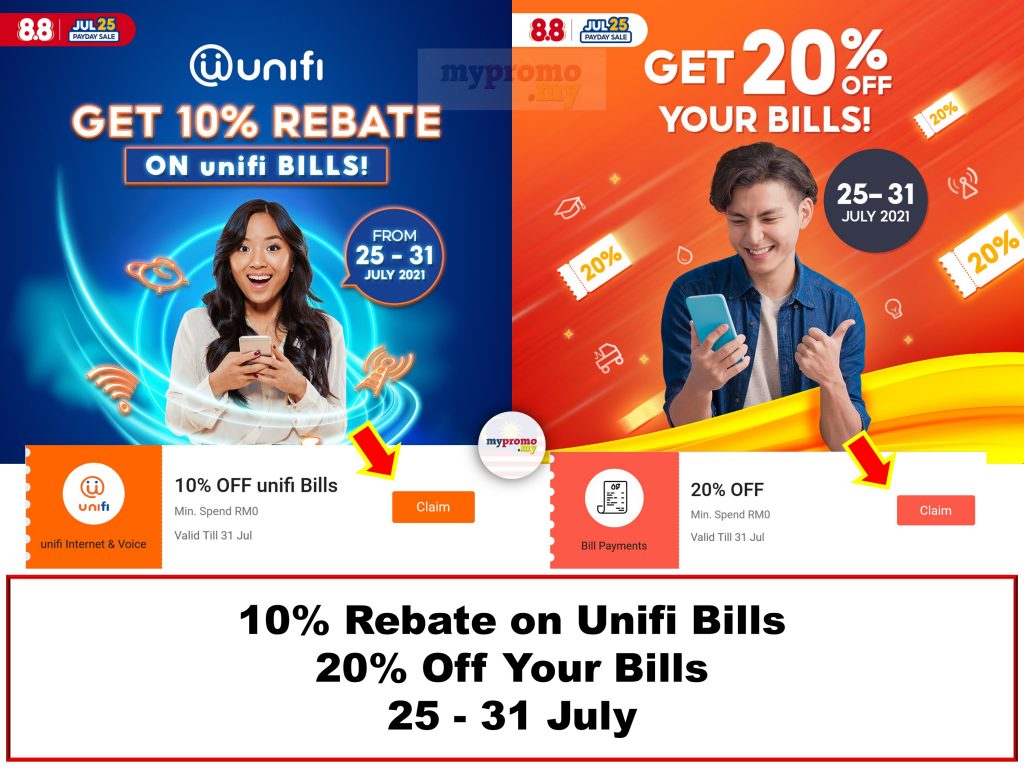 It's time to pay your Unifi and other Bills? Pay via Shopee and enjoy 10% Rebate when you pay your Unifi Home, Streamyx and Voice and Get 20% Off your bills. You can pay for Water & Sewerage, Internet & Voice Bills, Mobile Postpaid, Local Council, PTPTN, Astro, Electricity and more
Collect Your Vouchers


Pay Your Bills


Shopee: Pay Unifi Bills Get 10% Rebate
The Voucher is available on a first come, first serve basis for the first 300 users daily. So, make sure you try at midnight on these dates.
Reward: 10% off Min. Spend RM0 Capped at RM10
Product: Valid for Unifi / Streamyx and Unifi telephone bills from Deals, Top-ups and Bills page only.
Payment: All payment methods

Read [Get 20% Off Your Bills] : https://mypromo.my/shopee-bills-enjoy-20-rebate-offer
Pay your Unifi Home, Streamyx and Voice bill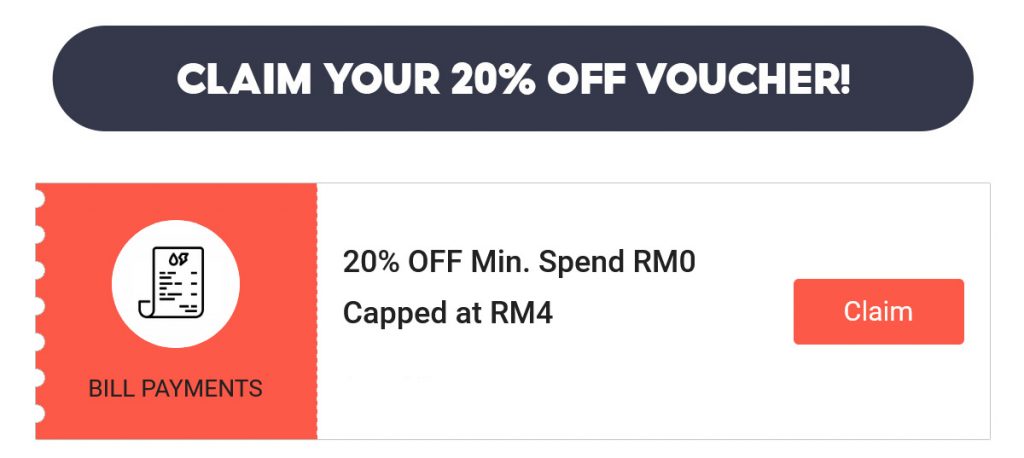 Claim your Rebate Voucher Here: http://mypromo.my/shopee-bill
Details: https://mypromo.my/shopee-bills-enjoy-20-rebate-offer/
Steps to Pay unifi Bill

Steps to Pay Your Bills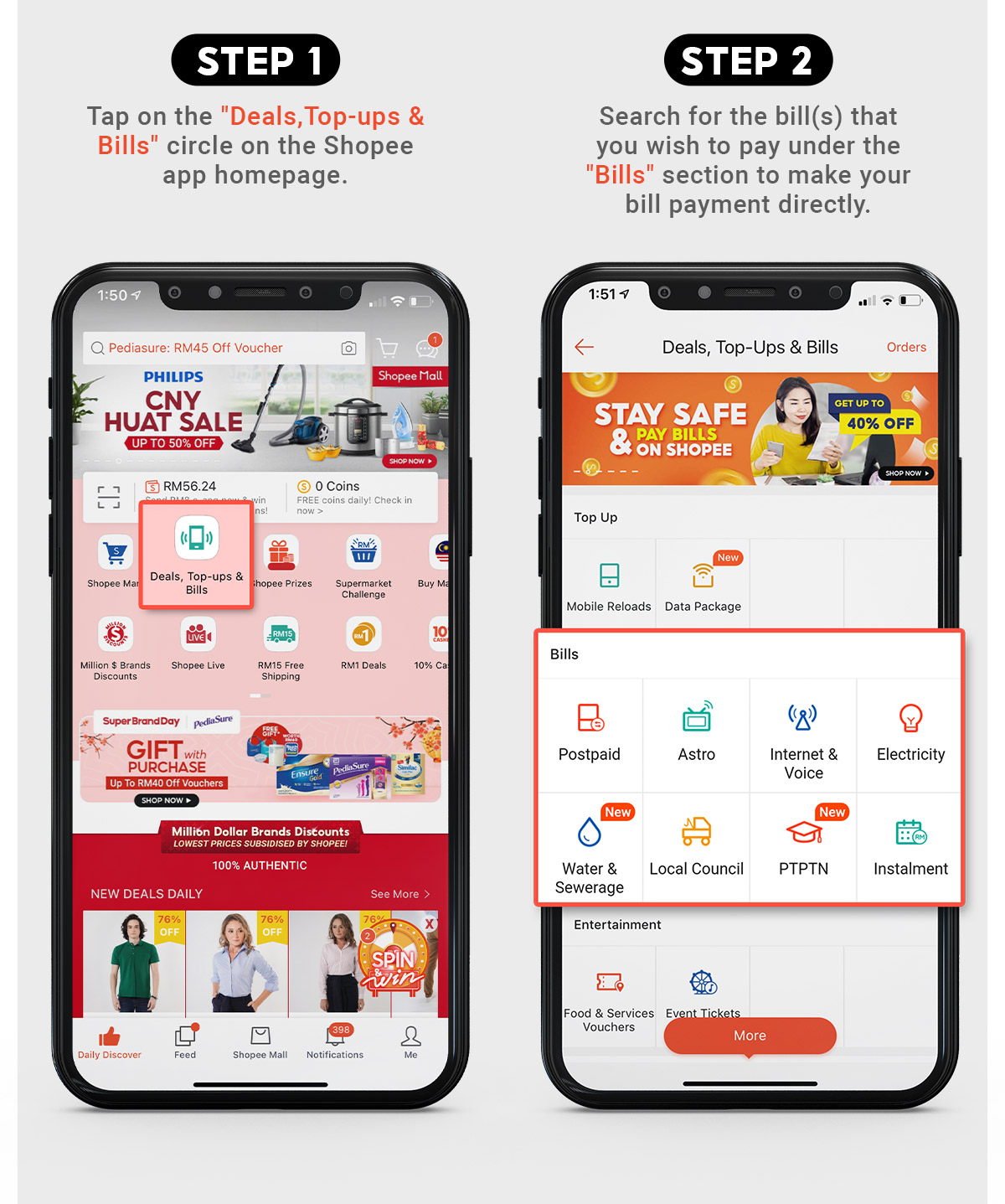 More Promotions, Offers and Vouchers from Shopee and Lazada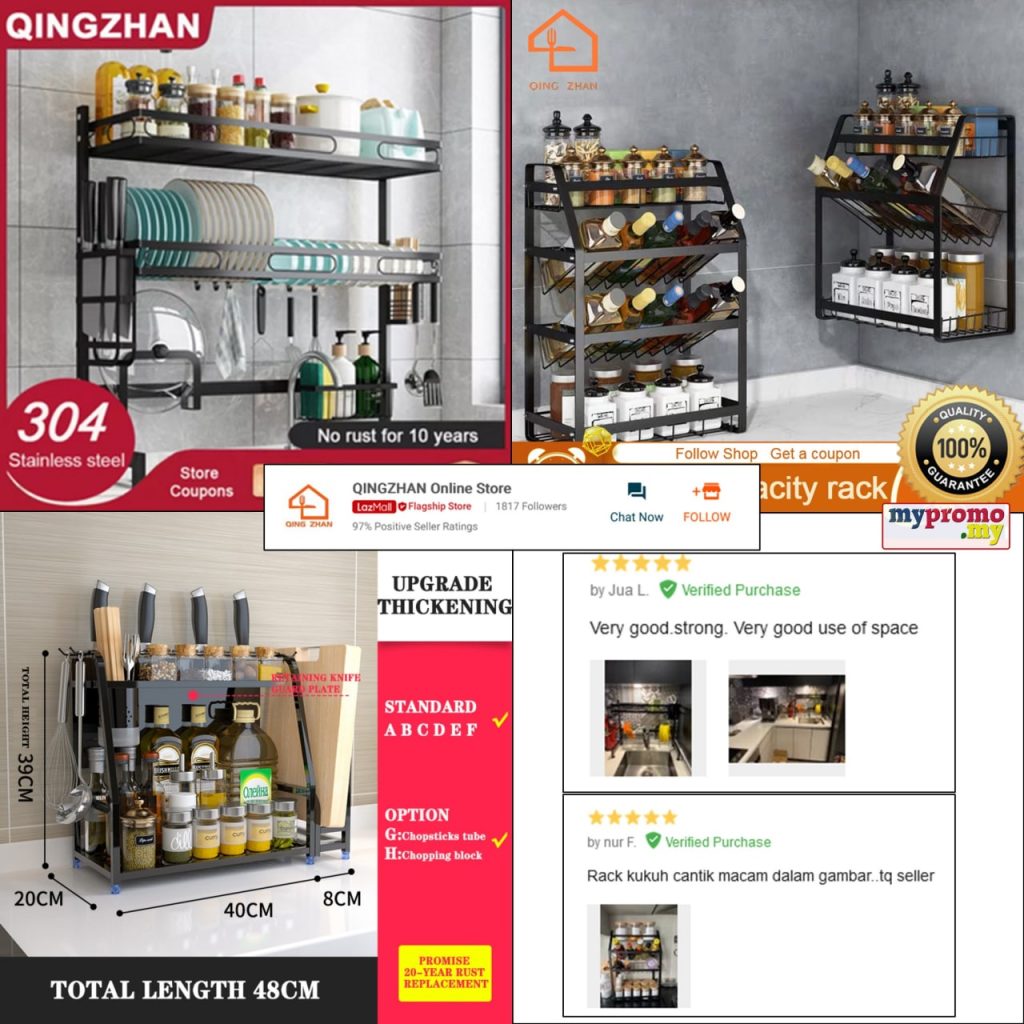 Get your kitchen organized with products from QINGZHAN (LazMall)
Dishwasher rack stainless steel
Buy Now: https://c.lazada.com.my/t/c.1SvOEV
• The frame structure is sturdy, durable, does not rust, and has the principle of saving space.
• Easy to install
Stainless Steel Seasoning Rack
Buy Now: https://c.lazada.com.my/t/c.1Svr2k
• Dish rack structure is sturdy, durable and do not rustSmart organizer with space saving principle·
• Come with cutting board holder and cutlery organizer. 1 side for dish and another side for cups
Multifunctional seasoning rack storage
Buy Now: https://c.lazada.com.my/t/c.1SvsRd
• Storage: Spices/oil/pancake cart/forks and knives/chopsticks
• Material: stainless steel, carbon steel, anti-rust
Older Version: https://mypromo.my/shopee-pay-unifi-bills-get-10-rebate/