Get all the best deals via our Social Media! Follow Us!
Buy ticket via Klook and enjoy a thrilling day at LEGOLAND Malaysia with over 40 rides and attractions spread across 8 different themed areas! Fun, colourful and inspirational, LEGOLAND® is where awesome awaits for families looking for a great day out, or the ultimate vacation experience.
Book Now

Klook x LEGOLAND Malaysia Ticket
Book now
Tickets are also available:
KKDay: https://invol.co/cleny5e
Wonderfly: https://invol.co/cleny60
What to Expect at LEGOLAND Malaysia
Enjoy the world of Lego with the whole family at Legoland Malaysia, Malaysia's first international theme park! Feed your imagination in the world of interlocking lego bricks and see them craft amazing worlds constructed entirely out of Lego.
The Legoland theme park in Johor Bahru has over 40 fun attractions and rides suitable for families and children of all ages. There are multiple zones to explore here, each with their own theme, and a huge array of theme park rides, waterpark areas, and building areas with Lego. Don't miss out on the Imagination land where you can build and test your own Lego buildings, the Lego Technic area where kids can participate in immersive Lego workshops, a LEGO wave pool, and also The Great LEGO Race, the world's first LEGO virtual roller coaster!
There's something for visitors of all ages (kids and adults alike) in this amazing Lego park – it's the perfect way to spend a day of fun, adventure and creativity with the whole family or a group of friends. Looking to elevate your visit? Book an overnight stay at the vibrant Legoland Hotel that's perfect for family staycations! Get your Legoland tickets on Klook for a fun and hassle-free visit.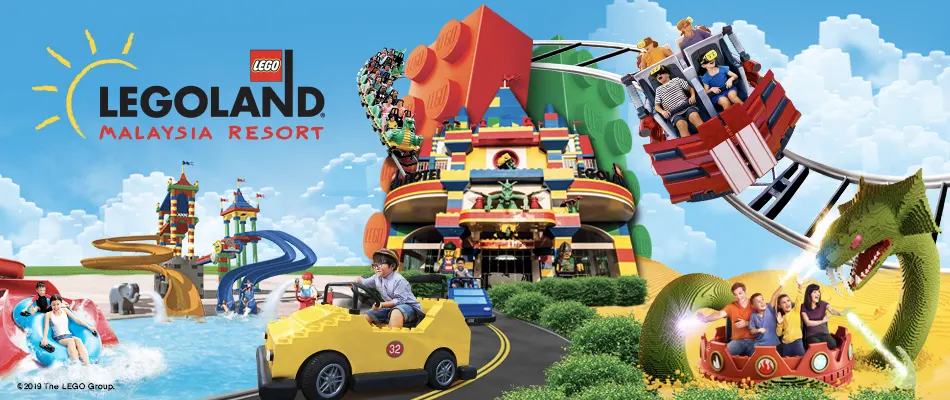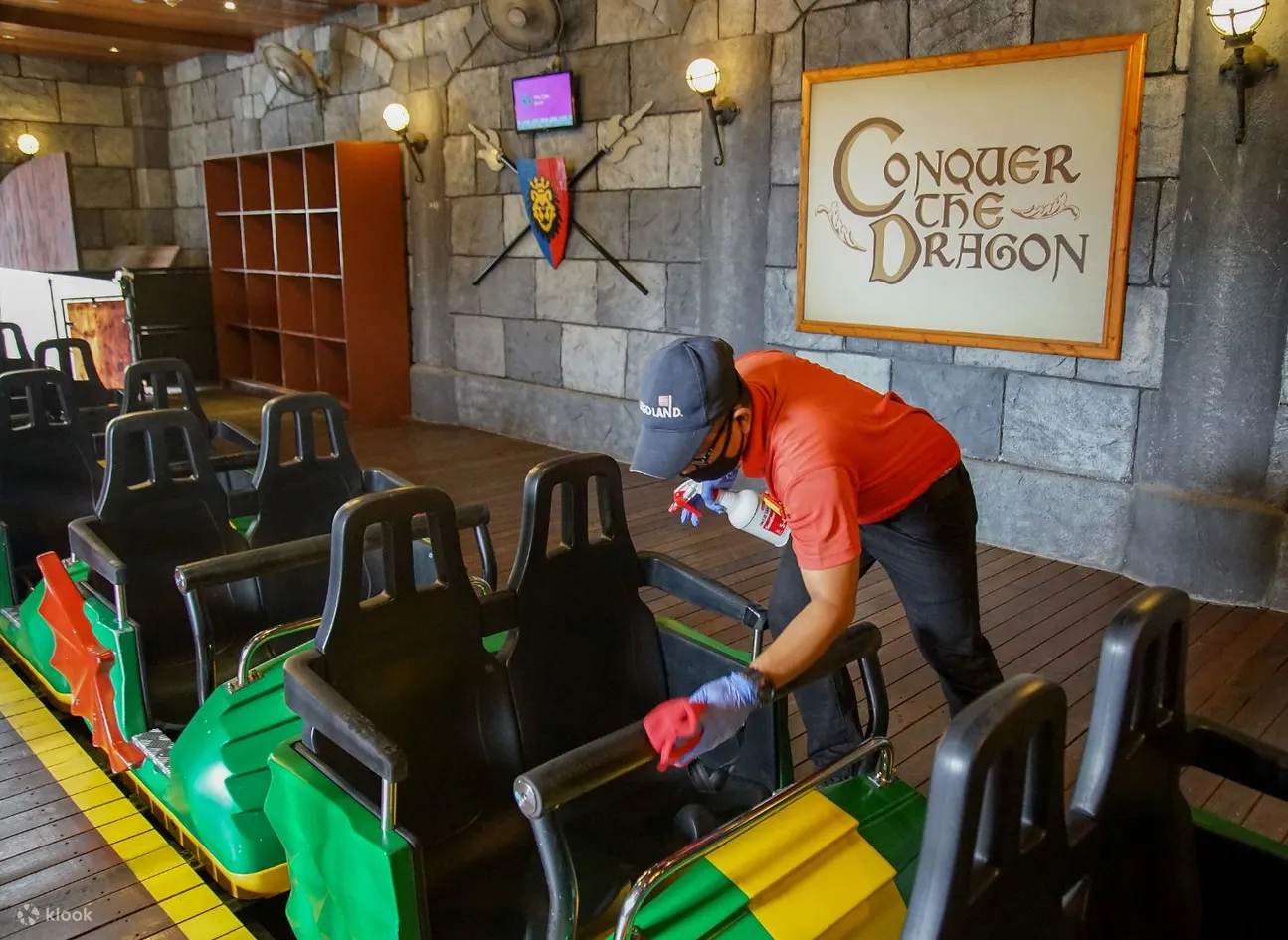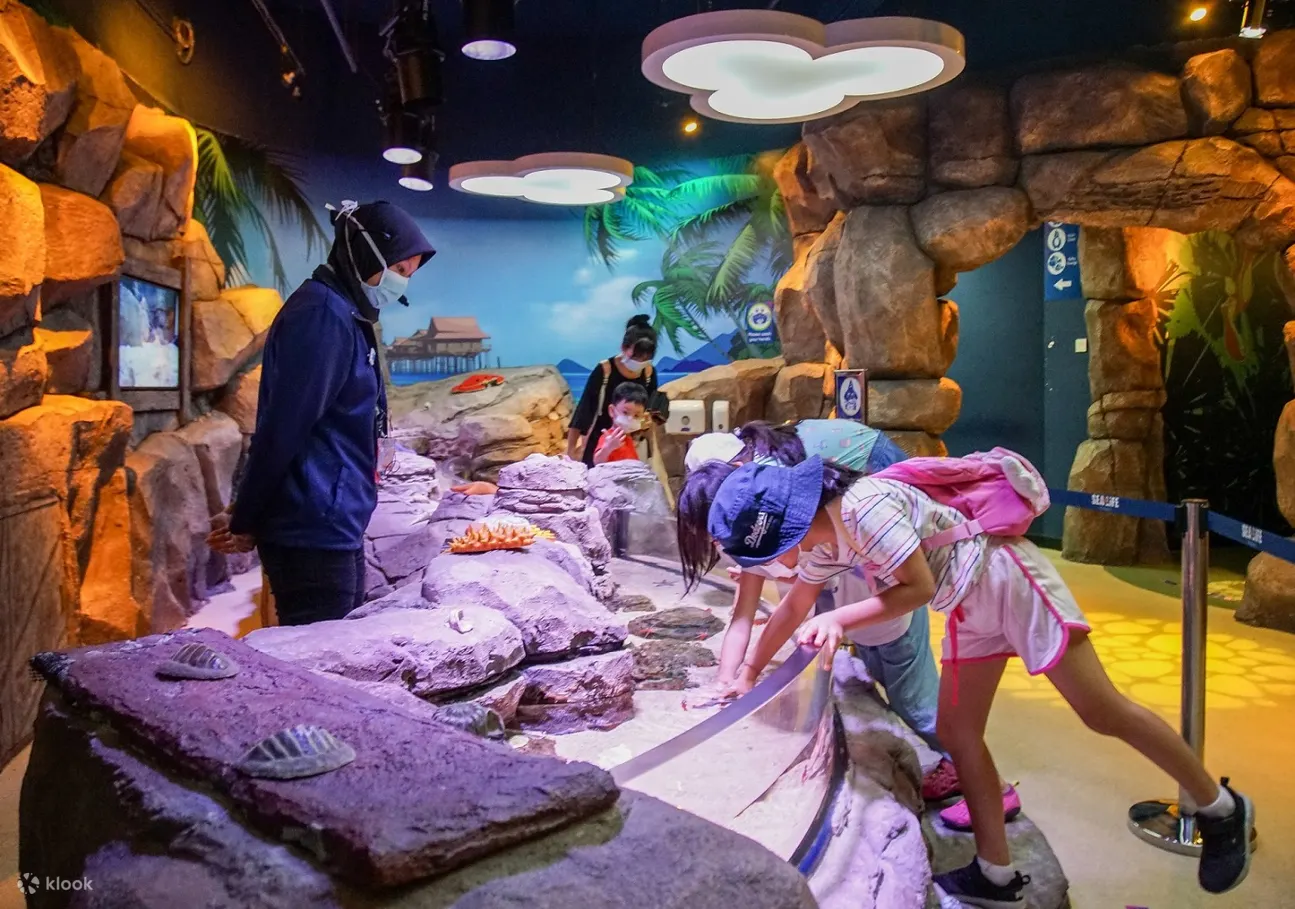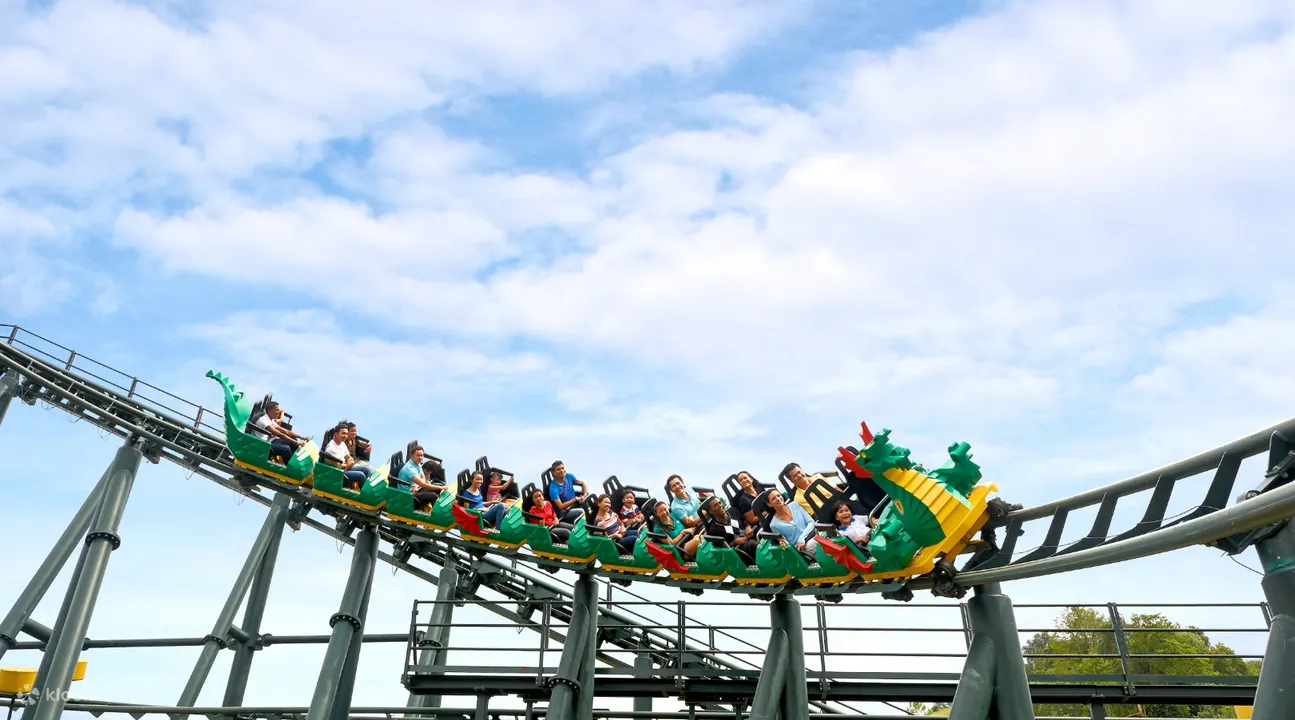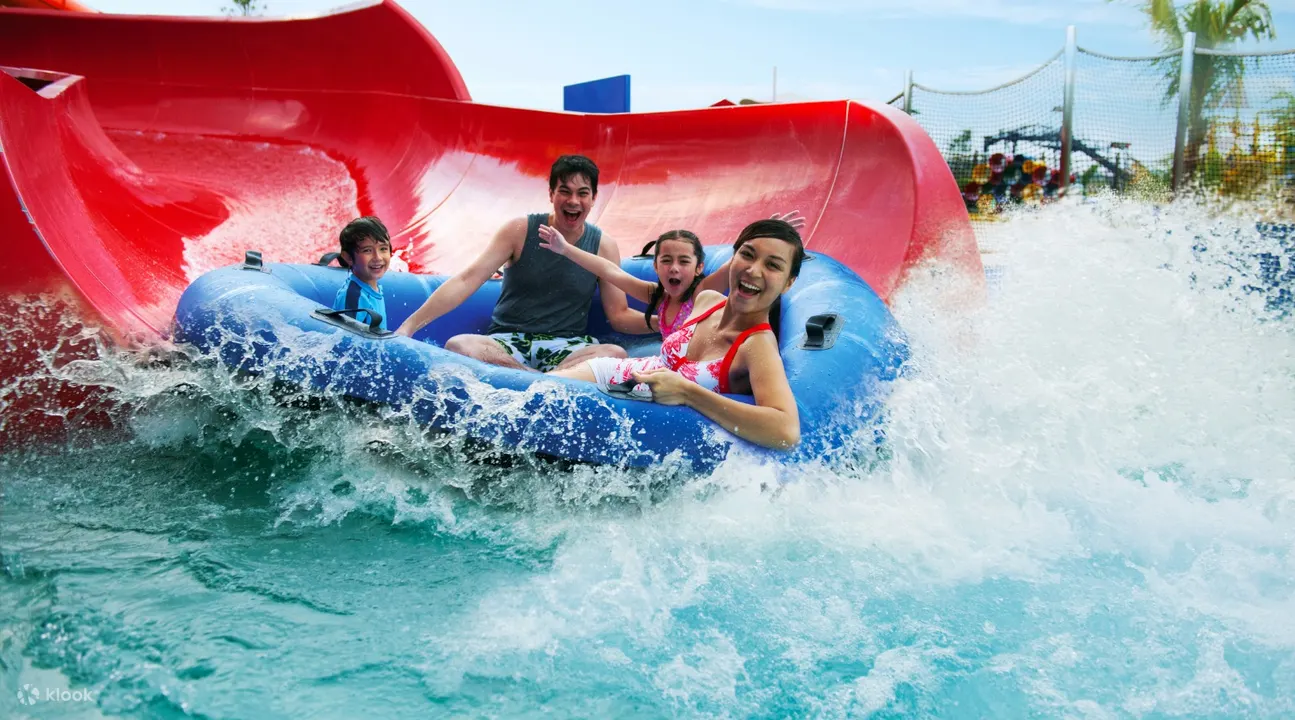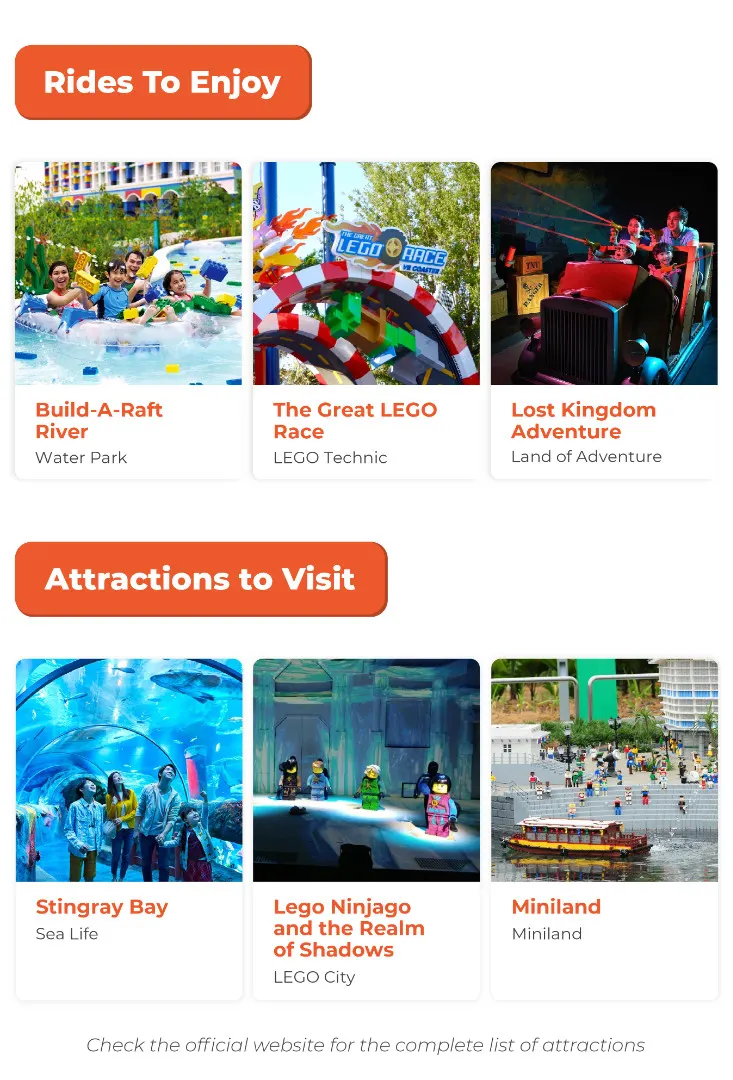 Different Areas In Legoland Malaysia:
LEGO Technic
LEGO City
LEGO Kingdoms
MINILAND
Imagination
Land of Adventure
LEGO Ninjago World
LEGOLAND Water Park
SEA LIFE Malaysia
Besides the themed areas, there's pretty much everything you need at the theme park, from restaurants to parking, ATMs, prayer rooms, lockers, restrooms, and more, as well as rental services for strollers and wheelchairs. The park is also within close vicinity to a shopping mall in case you need anything else.
Klook x Bank Card Promotions
Klook bank card promotions! Enjoy exclusive discounts when you make your booking payment with your Maybank, CIMB, RHB Bank, Hong Leong Bank, Standard Chartered, OCBC, Public Bank, or even AEON card! Check out our list of promo codes in partnership with banks across Malaysia:

Klook x Bank Card Promotions
Book now with promo code!
| | | |
| --- | --- | --- |
| Bank Card | Discount | Use Promo Code |
| CIMB | 5% Off, No Min Spend | CIMBKLOOK5 |
| CIMB | RM15 Off, Min Spend RM100, new users only | NEWCIMB15 |
| Maybank | RM15 Off, Min Spend RM100, new users only | NEWMBB15 |
| Maybank | 5% Off, No Min Spend | MBBKLOOK5 |
| HSBC | RM15 Off, Min Spend RM100, new users only | NEWHSBC15 |
| HSBC | 5% Off, No Min Spend | HSBCKLOOK5 |
| RHB | 5% Off, No Min Spend | RHBKLOOK5 |
| RHB | RM15 Off, Min Spend RM100, new users only | NEWRHB15 |
| Hong Leong Bank | 5% Off, No Min Spend | HLBKLOOK5 |
| Hong Leong Bank | RM15 Off, Min Spend RM100, new users only | HLBNEW15 |
| Standard Chartered | 5% Off, No Min Spend | SCBKLOOK5 |
| Standard Chartered | RM15 Off, Min Spend RM100, new users only | NEWSCB15 |
| Public Bank | 8% Off, No Min Spend | PBKLOOK5 |
| Public Bank | RM15 Off, Min Spend RM100, new users only | NEWPBE15 |
| BSN | 5% Off, No Min Spend | BSNKLOOK5 |
| BSN | RM15 Off, Min Spend RM100, new users only | NEWBSN15 |
| AEON Card | 5% Off, No Min Spend | KLOOKAEON5 |
| AEON Card | RM15 Off, Min Spend RM80, new users only | AEONNEW15 |
| OCBC | 5% Off, No Min Spend | OCBCKLOOK5 |
| OCBC | RM15 Off, Min Spend RM100, new users only | NEWOCBC15 |
| Bank Islam | RM15 Off, Min Spend RM100, new users only | NEWBI15 |
| Bank Islam | 5% Off, No Min Spend | BIKLOOK5 |
| UOB | RM15 Off, Min Spend RM100, new users only | NEWUOB15 |
| UOB | 5% Off, No Min Spend | UOBKLOOK5 |
| Citibank | RM15 Off, Min Spend RM100, new users only | NEWCITI15 |
| Citibank | 5% Off, No Min Spend | CITIKLOOK5 |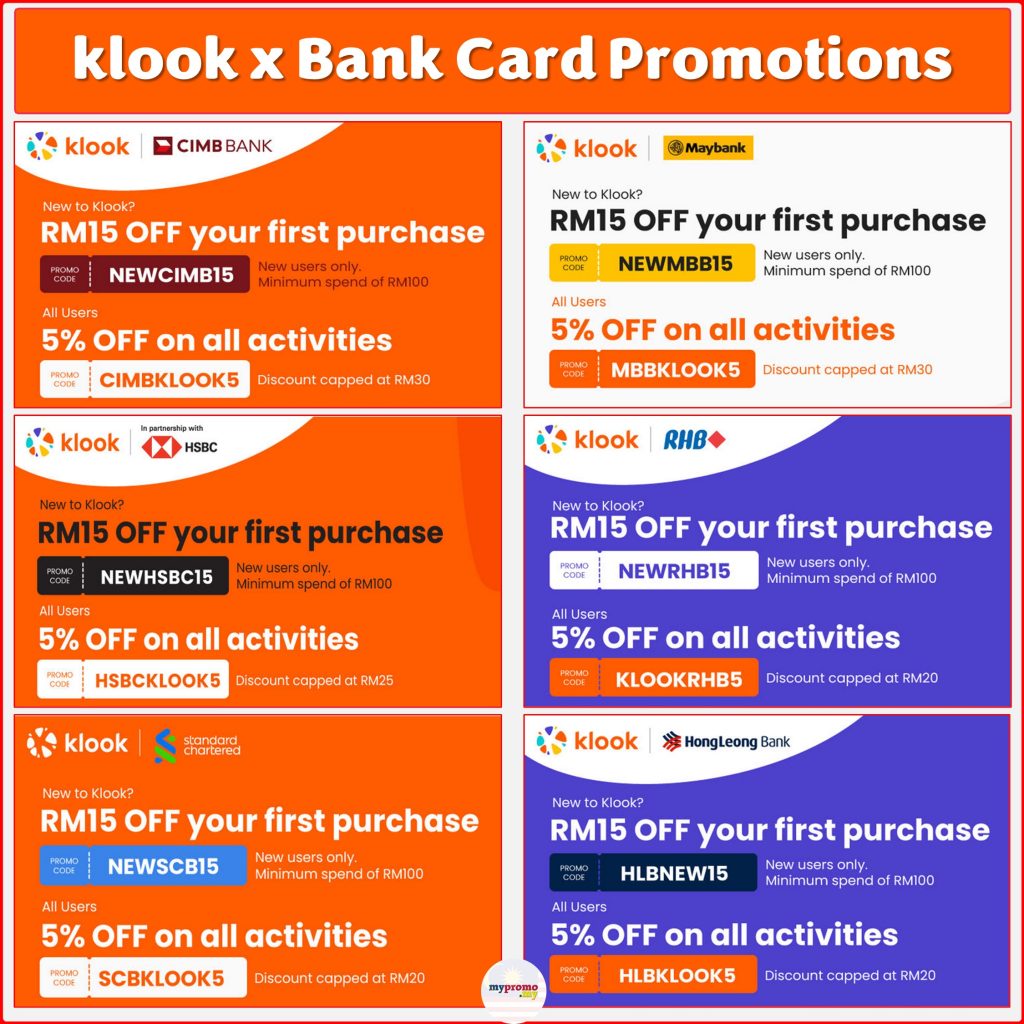 Check Out ESCAPE Theme Park in Penang-Klook Promo: https://mypromo.my/escape-theme-park-in-penang-klook-promo/