Get all the best deals via our Social Media! Follow Us!
Who doesn't love a SUPER good deal? Plan ahead for long weekend in October and enjoy RM50 Off ALL Hotel stays via Klook!
Book Now: https://mypromo.my/klook/longweekends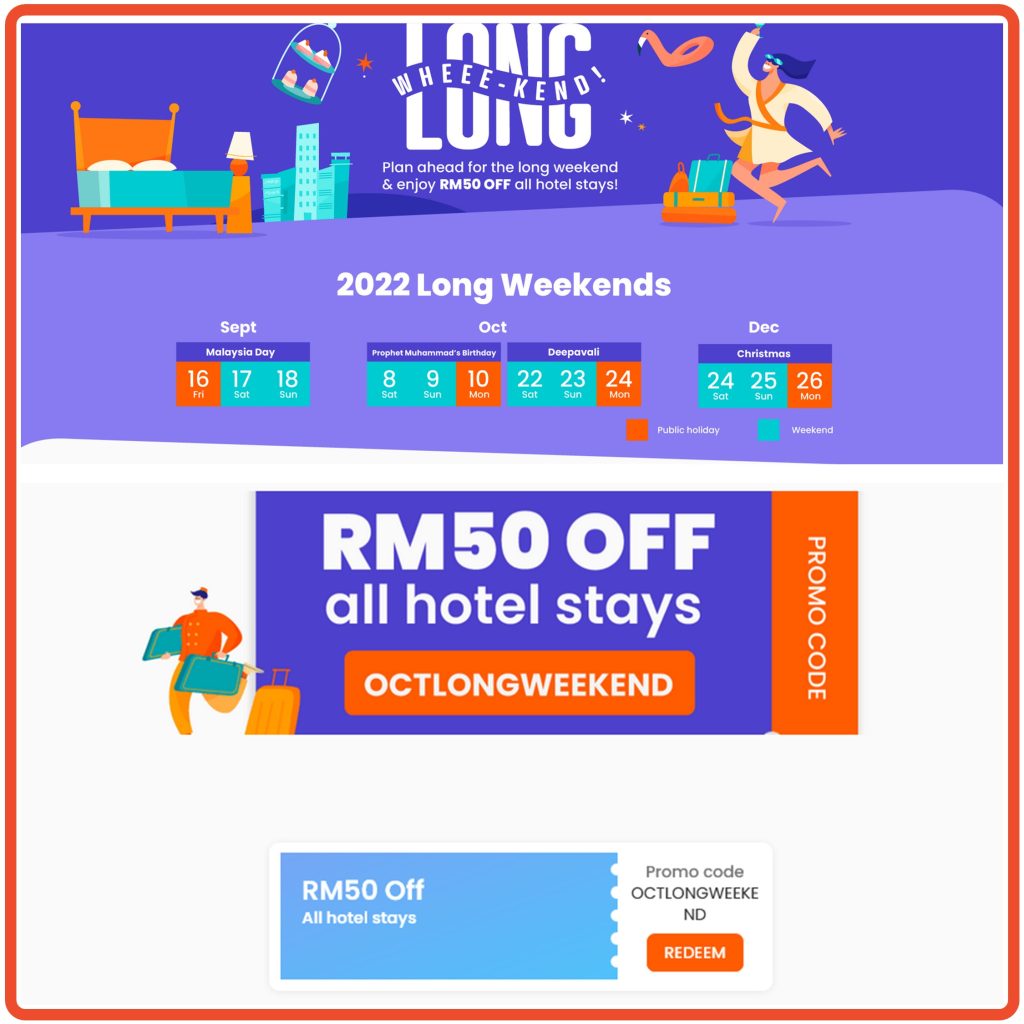 Book Now

Klook Longweekends October Promo Code
Book now with promo code!
Terms & Conditions
The promo code OCTLONGWEEKEND entitles users to RM50 off with a minimum spend of RM500 on all hotel stays from now till 24 October 2022.
Promo code is valid for Malaysian users and for one-time use only.
Prices listed may be subject to service charge and prevailing government taxes where applicable. Privileges cannot be exchanged for cash or used in conjunction with other promotional programmes, offers, discount cards, vouchers or VIP privileges, unless otherwise stated.
Klook reserves the right to require payment of fees or charges for any Services offered by Klook. You shall pay all applicable fees or charges, as described on this Website in connection with such Services selected by you.
Klook reserves the right to change its price list for fees or charges at any time, upon notice to you, which may be sent to you by email or posted on this Website. Your use (or continue to use) of the Services offered by Klook following such notification constitutes your acceptance of any new or revised fees or charges.
Klook x Bank Card Promotions
Klook bank card promotions! Enjoy exclusive discounts when you make your booking payment with your Maybank, CIMB, RHB Bank, Hong Leong Bank, Standard Chartered, OCBC, Public Bank, or even AEON card! Check out our list of promo codes in partnership with banks across Malaysia:

Klook x Bank Card Promotions
Book now with promo code!
| | | |
| --- | --- | --- |
| Bank Card | Discount | Use Promo Code |
| CIMB | 5% Off, No Min Spend | CIMBKLOOK5 |
| CIMB | RM15 Off, Min Spend RM100, new users only | NEWCIMB15 |
| Maybank | RM15 Off, Min Spend RM100, new users only | NEWMBB15 |
| Maybank | 5% Off, No Min Spend | MBBKLOOK5 |
| HSBC | RM15 Off, Min Spend RM100, new users only | NEWHSBC15 |
| HSBC | 5% Off, No Min Spend | HSBCKLOOK5 |
| RHB | 5% Off, No Min Spend | RHBKLOOK5 |
| RHB | RM15 Off, Min Spend RM100, new users only | NEWRHB15 |
| Hong Leong Bank | 5% Off, No Min Spend | HLBKLOOK5 |
| Hong Leong Bank | RM15 Off, Min Spend RM100, new users only | HLBNEW15 |
| Standard Chartered | 5% Off, No Min Spend | SCBKLOOK5 |
| Standard Chartered | RM15 Off, Min Spend RM100, new users only | NEWSCB15 |
| Public Bank | 8% Off, No Min Spend | PBKLOOK5 |
| Public Bank | RM15 Off, Min Spend RM100, new users only | NEWPBE15 |
| BSN | 5% Off, No Min Spend | BSNKLOOK5 |
| BSN | RM15 Off, Min Spend RM100, new users only | NEWBSN15 |
| AEON Card | 5% Off, No Min Spend | KLOOKAEON5 |
| AEON Card | RM15 Off, Min Spend RM80, new users only | AEONNEW15 |
| OCBC | 5% Off, No Min Spend | OCBCKLOOK5 |
| OCBC | RM15 Off, Min Spend RM100, new users only | NEWOCBC15 |
| Bank Islam | RM15 Off, Min Spend RM100, new users only | NEWBI15 |
| Bank Islam | 5% Off, No Min Spend | BIKLOOK5 |
| UOB | RM15 Off, Min Spend RM100, new users only | NEWUOB15 |
| UOB | 5% Off, No Min Spend | UOBKLOOK5 |
| Citibank | RM15 Off, Min Spend RM100, new users only | NEWCITI15 |
| Citibank | 5% Off, No Min Spend | CITIKLOOK5 |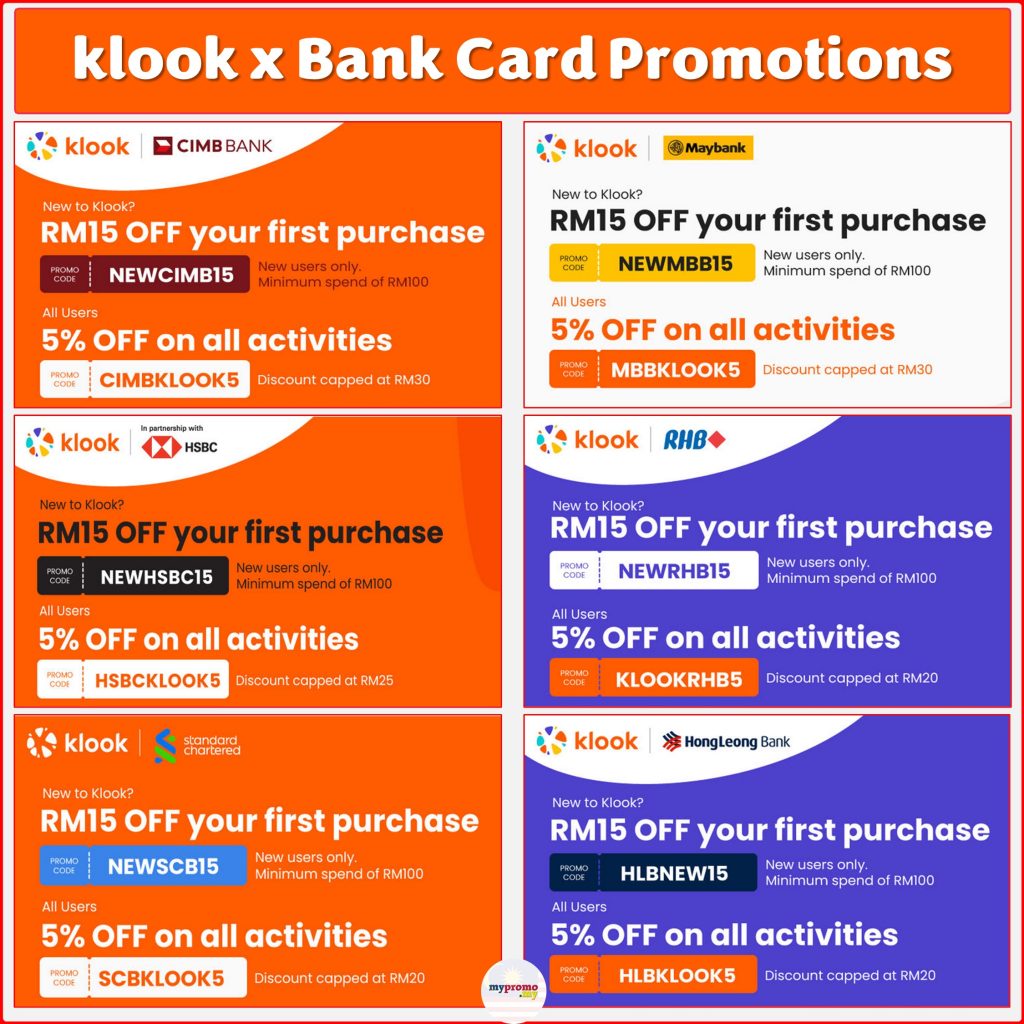 Check Out ESCAPE Theme Park in Penang-Klook Promo: https://mypromo.my/escape-theme-park-in-penang-klook-promo/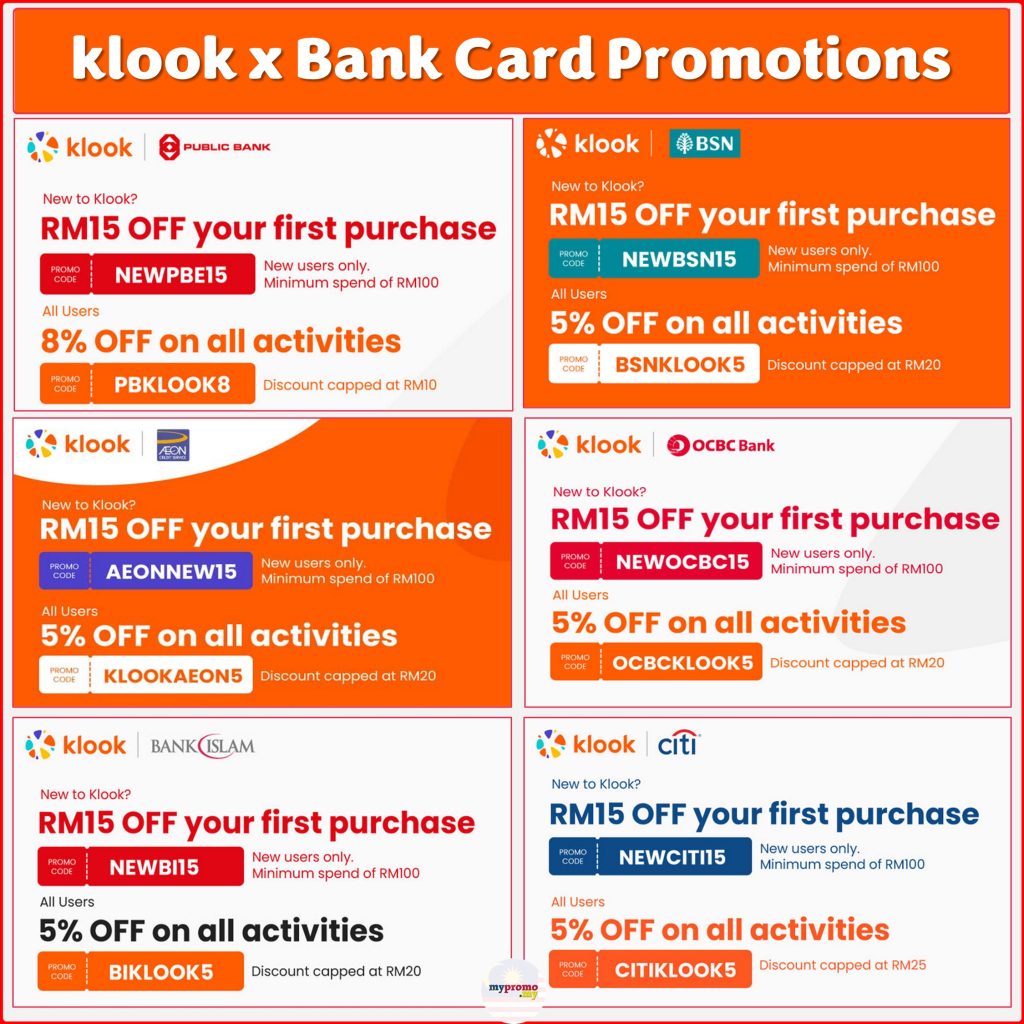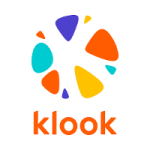 More Travel Offers and Promotions​ Here
Sign Up for New Accounts and Get Rewarded

mypromo.my: Referral Codes Center
Get Rewarded When you sign up with Referral Codes