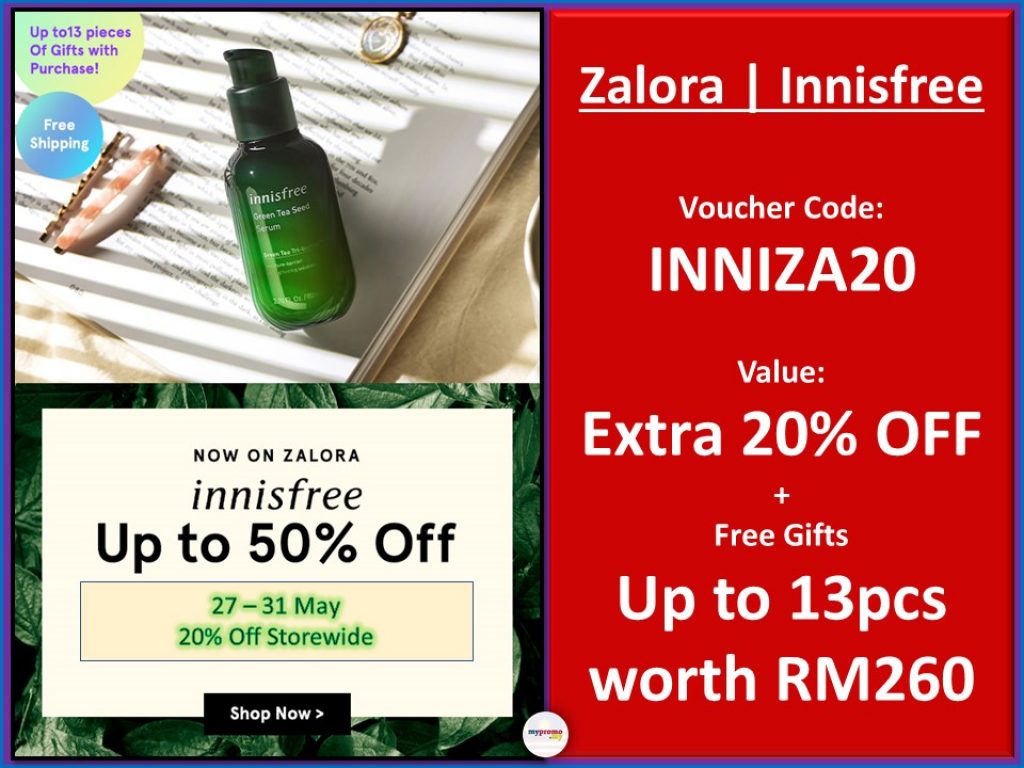 Innisfree Launch: Get up to 50% off when you purchase Innisfree on ZALORA now! Up to 50% Savings + Extra 20% OFF Voucher
Shop Now: https://zalora.prf.hn/l/7EvPlVV
Highlights:
• Up to 50% Savings
• Extra 20% OFF Voucher
• Up to 13pcs Free Gifts worth RM260
• Base Discount: 15% Storewide
• Free Shipping
• Use Code 20% OFF, Min Spend RM150 (Max Cap RM40)
> Code: INNIZA20
ZALORA x innisfree Exclusive deals:
Buy 1 Gift 10 – Buy Green Tea Seed Serum Free 10 Pc of Gifts
Buy 8 Free 8 – Buy Jeju Root Energy Mask Box Free 8 Pc
ZALORA x innisfree Buy 1 Gift 1:
Vivid Cotton Ink Lipstick Duo Set (1+1)
Buy Eyeshadow Palette Free Blusher
Buy Green Tea Probiotics Cream 50ml Free Bluberry Skin 130ml
Buy Super Volcanic Mousse Mask Free Blueberry Cleanser 150ml

INNISFREE IS NOW ON ZALORA!
Enjoy Extra 20% Off Now
Pay with SCB Card and enjoy even more saving!
> https://mypromo.my/zalora-payday-with-standard-chartered-2021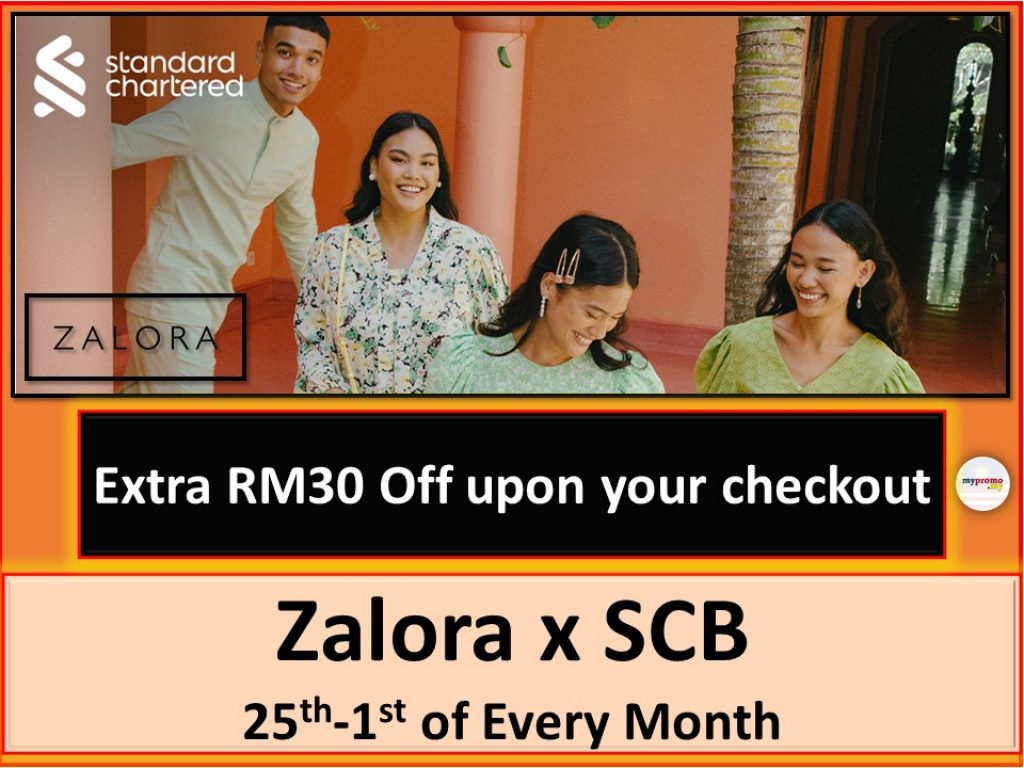 Make the best out of every Zalora PAYDAY with Standard Chartered credit cards! Get EXTRA RM30 off during PayDay week with minimum RM200 spend.
Check out with Standard Chartered Credit Cards and stack it with any valid promo codes and enjoy even more saving!
Valid from 25th – 1st every month. Min spend RM200. Single usage. Valid for credit cards only.
Past PayDay discount 20% off(capped at RM30) min spend RM120 has been fully redeemed.

Zalora PAYDAY with Standard Chartered
Looking for more savings?

Get more discounts with Standard Chartered
First-time customer on ZALORA?
Get your first dose of ZALORAYA at 24% off + 4% cashback
Use code :NEWSCBRAYA
Min spend RM180. Single Usage and for New Users only. T&Cs apply.
Enjoy unlimited RM44 off + 3% cashback til 31 May 2021
Use code :SCBRAYA44
Min spend RM200. T&Cs apply.
**Invest in Self-care this year with Beauty and Grooming discount!**
Get 10% + 5% Cashback with no capping
Valid with a min spend RM130, till 31 Dec 2021
**NEW to ZALORA?**
Use code :SCB2021N
Enjoy 23% off + 4% Cashback on your first order!
Valid for new user and single usage only, till 31 Dec 2021, Min spend RM150
More Zalora x Bank Promotion >> https://mypromo.my/zalora-bank-voucher-codes

Zalora x Citibank Card Voucher RM22 Off
View Voucher to Copy.
Voucher Code Terms and Conditions: