Get all the best deals via our Social Media! Follow Us!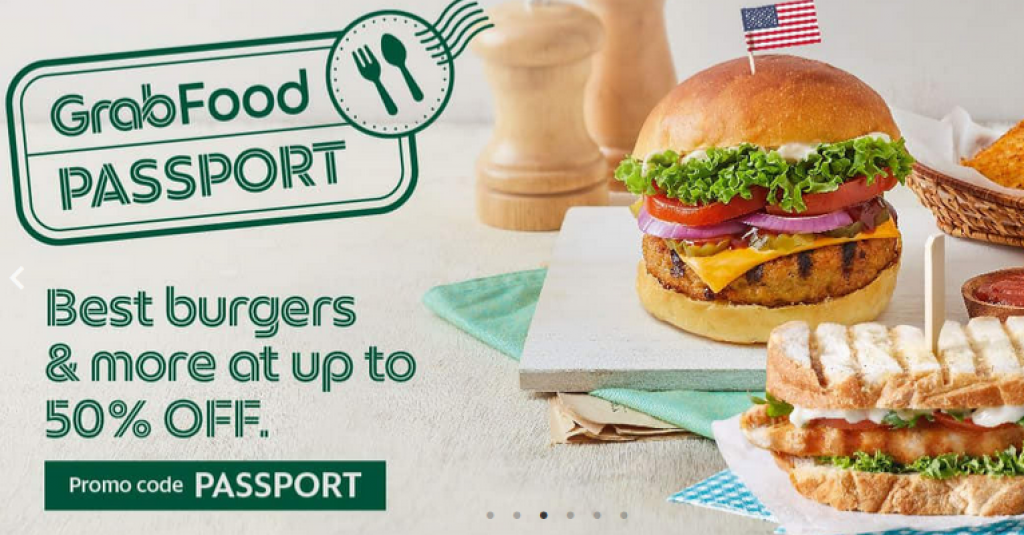 Valid : 5 Oct 2020 – 1 Nov 2020
Promo Code: PASSPORT
Value: 30% Discount
Mininum Spend: RM20
Maximum Discount: RM10
Take the path lined with mouthwatering food from all over the world and go on a voyage your tastebuds will never forget.
From 5 Oct 2020 – 1 Nov 2020, savour tastes from east to west at up to 50% OFF* now, plus enjoy a FREE one-month trial from iQIYI, a streaming service with all the latest international entertainment! Talk about a global experience from home or what?
*Use promo code: PASSPORT to receive an additional 30% discount (up to RM10) on top of the already-discounted menu items.
EXAMPLE (Up to 50% OFF Taste The World):
Restaurant A&W
Beef Coney Original Price at RM12.20
Beef Cony discount 30% off at RM8.54. This discount is auto-applied.
If you order 3 X Beef Coneys, RM8.54 x 3 = RM25.62
Apply Promo Code: PASSPORT to enjoy additional 30% OFF (discount RM7.68)
Final amount: RM17.94, after total discount of 50% OFF. Not inclusive of delivery fee.

GrabFood Promo Code: PASSPORT
Terms and Condition
Valid from 5 Oct–1 Nov 2020.
Valid with orders from participating restaurants only.
Promo includes discounts on selected menu items from participating restaurants. No minimum spend is required to enjoy these discounts.
The promo code PASSPORT must be applied to receive an additional 30% discount (up to RM10) on your whole order.
Promo code PASSPORT is only valid with a minimum spend of RM20.
Limited to 5 times per user during the campaign period.
Daily redemption limit of 15,000.
Read more about FREE one-month trial from iQIYI HERE
More Promotions, Offers and Vouchers food delivery service
Lazada 6.6 - 100% Cashback!
Sign Up for New Accounts and Get Rewarded

mypromo.my: Referral Codes Center
Get Rewarded When you sign up with Referral Codes