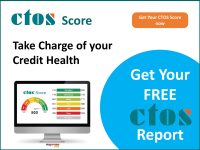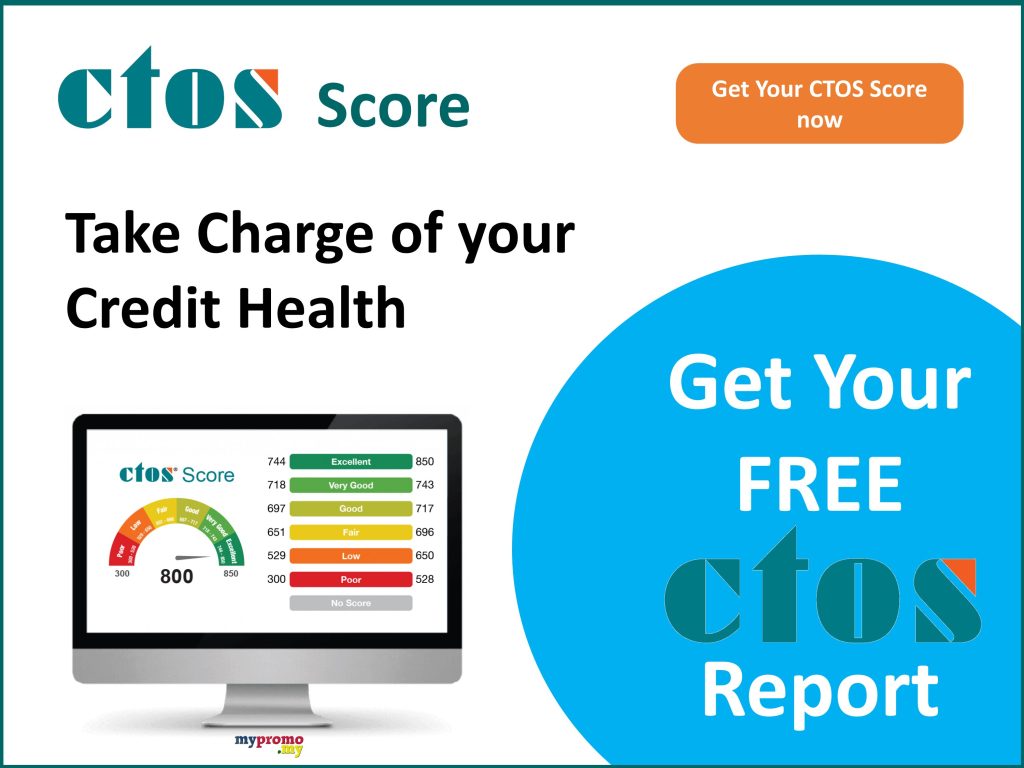 FREE CTOS Score ReportYou can now check your credit score for free online
Check it here: https://mypromo.my/ctos
Know your finances by knowing your financial standing.
Sign up free account and get 2 Free MyCTOS Basic Reports a year
What is CTOS Score?
CTOS Score is a 3-digit number that represents your creditworthiness. It is an evaluation of an individual credit history and capability to repay financial obligations. The higher the score, the higher your chances of securing a loan.
Get your latest MyCTOS Score report today to stay updated on your credit health. See if there are issues that need to be fixed, check for possible identity theft and more.


Telegram Channel
Updated Daily with the Best Deals and Offers
Get all the best deals via our Social Media! Follow Us!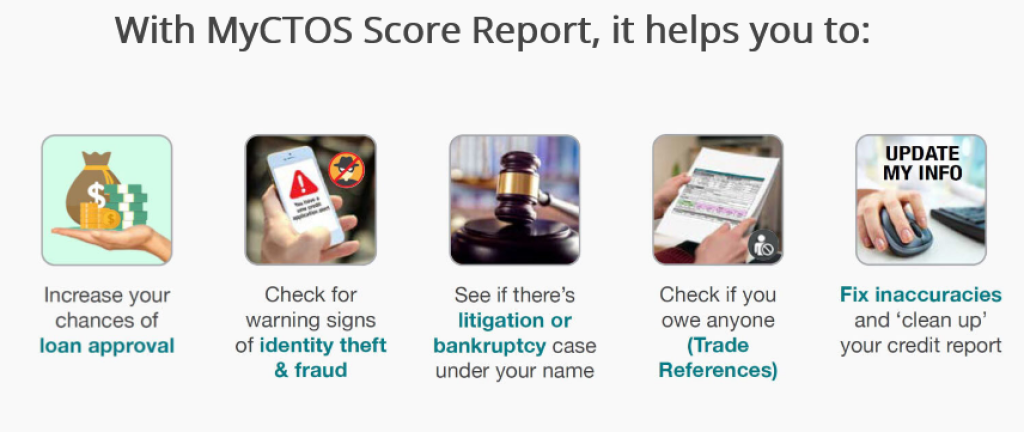 About this CTOS
Established in 1990, CTOS is Malaysia's leading Credit Reporting Agency (CRA) under the purview of the Registrar Office of Credit Reporting Agencies, Ministry of Finance and regulated under the Credit Reporting Agencies Act 2010.
We facilitate credit extensions by empowering individuals and businesses with access to crucial information at greater ease and speed. We deliver a complete portfolio of credit risk management solutions and services and are widely used by the country's banking and financial institutions, insurance and telecommunication companies, large corporations, SMEs, legal firms and statutory bodies.
According to World Bank's Doing Business Report 2020, Malaysia is ranked 12 out of 190 countries for ease of doing business and deemed one of the easiest countries to get credit in the world. We are proud to have contributed to that.
By providing information to credit grantors and creating transparency, we inspire greater confidence in them to transact with parties they would otherwise know little or nothing about. Hence, our mantra, "Knowledge creates confidence".
However, we do not evaluate or make recommendations on credit applications. Lending involves many factors. Ultimately, an applicant must meet a credit providers' risk appetites, business policies and strategies.
Credit is not a right. Needless to say, we must be prudent and responsible in our financial dealings which will have an impact in our search for credit. Given this, individuals and companies are urged to check their CTOS credit report regularly. This is to ensure accuracy and updates for quick and efficient processing of their applications.
CRAs are poised to further develop under the CRA Act 2010 to benefit the people, businesses and ultimately, the nation.
mypromo Telegram Channel
Want to receive  daily promos and deals via Telegram?
Join Our Channel Today

All Are Welcome!
Sign Up for New Accounts and Get Rewarded

mypromo.my: Referral Codes Center
Get Rewarded When you sign up with Referral Codes