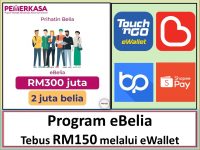 Claim your RM150 eBelia: Which e-Wallet is your Choice?
Get all the best deals via our Social Media! Follow Us!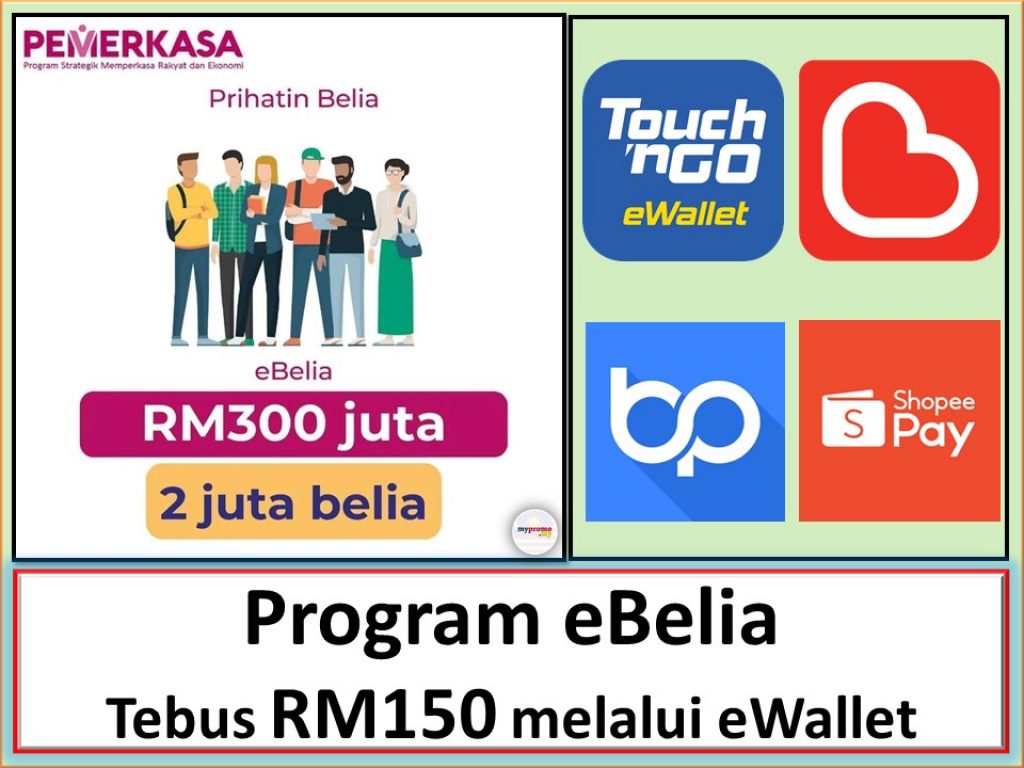 Claim eBelia RM150 worth of credit through your e-wallet of choice. Here, we have summarized all four eWallet, pick one that you like the most.
Boost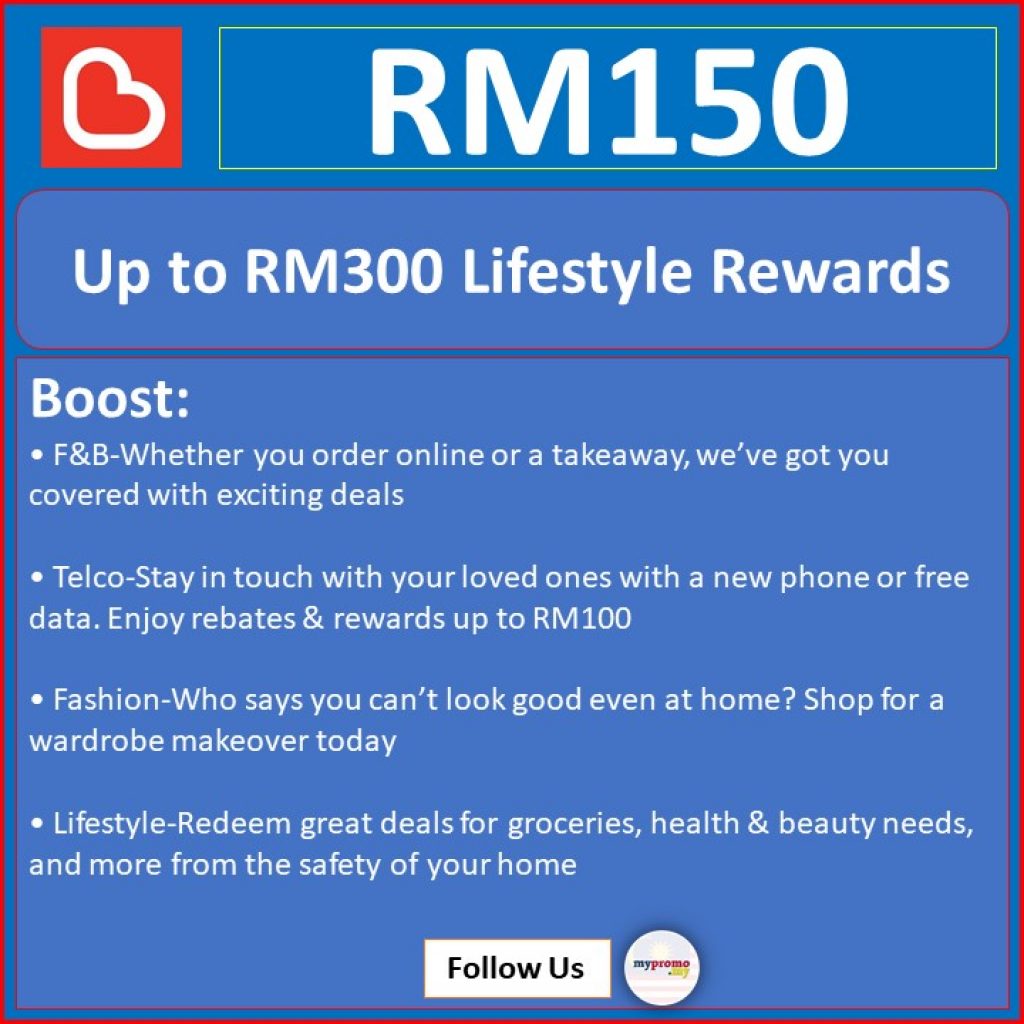 Highlights:
F&B-Whether you order online or a takeaway, we've got you covered with exciting deals
Telco-Stay in touch with your loved ones with a new phone or free data. Enjoy rebates & rewards up to RM100
Fashion-Who says you can't look good even at home? Shop for a wardrobe makeover today
Lifestyle-Redeem great deals for groceries, health & beauty needs, and more from the safety of your home
Bigpay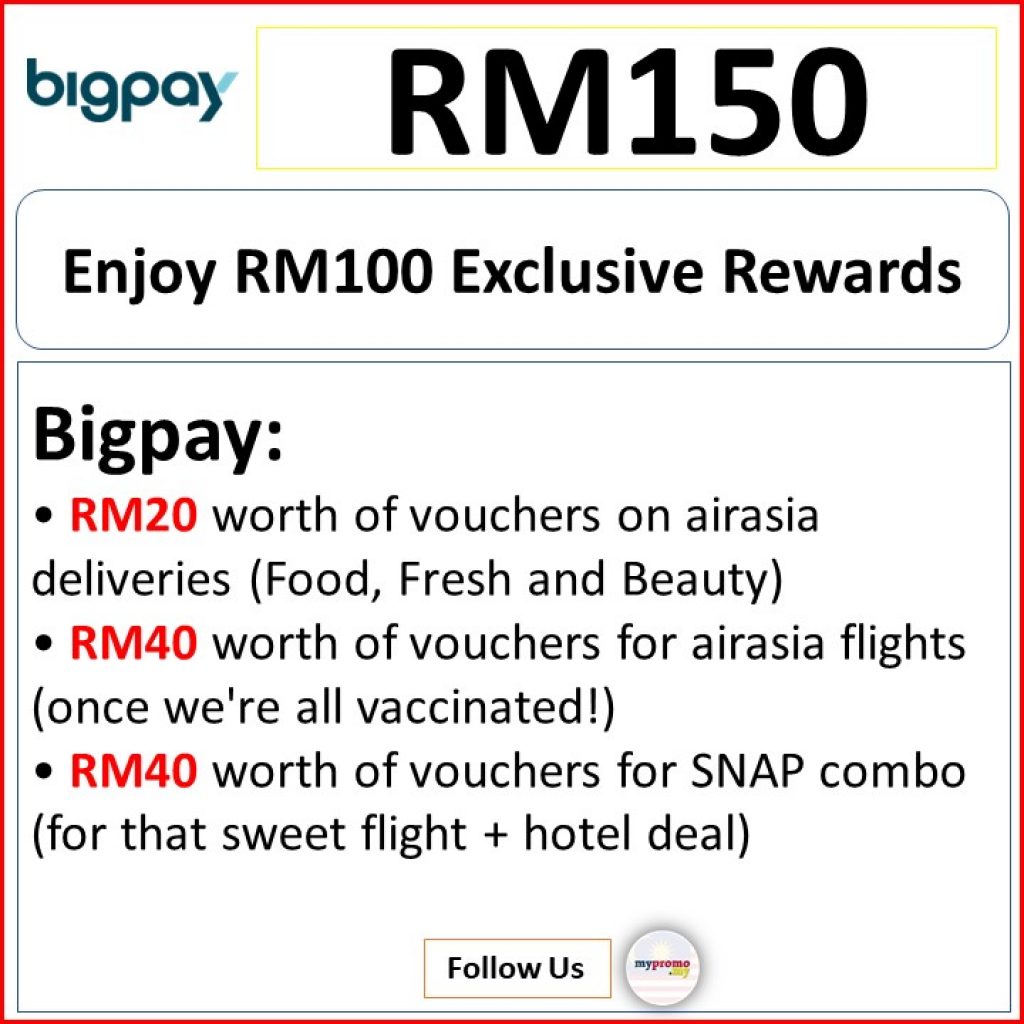 Highlights:
• RM20 worth of vouchers on airasia deliveries (Food, Fresh and Beauty)
• RM40 worth of vouchers for airasia flights (once we're all vaccinated!)
• RM40 worth of vouchers for SNAP combo (for that sweet flight + hotel deal)
Sign up now - it's completely free. Use my referral code and you will get RM10 when you sign up! My referral code: B7EQSVZHJ7
Click on the button to copy the Referral Code. Paste the BigPay Referral Code.
Step by Step: SignUp with BigPay MasterCard and Get RM10
Step 1: Download the BigPay app: https://mypromo.my/bigpay
Step 2: Sign up paste in referral code: B7EQSVZHJ7
Step 3: Upload your IC and personal detail
Step 4: Wait for approval (could take up days)
Step 5: After approve, load RM20. Can use your credit card or debit card
Step 6: Wait for the card to be delivered to you
Step 7: Activate and enjoy RM10 reward for signing up!
Touch 'n Go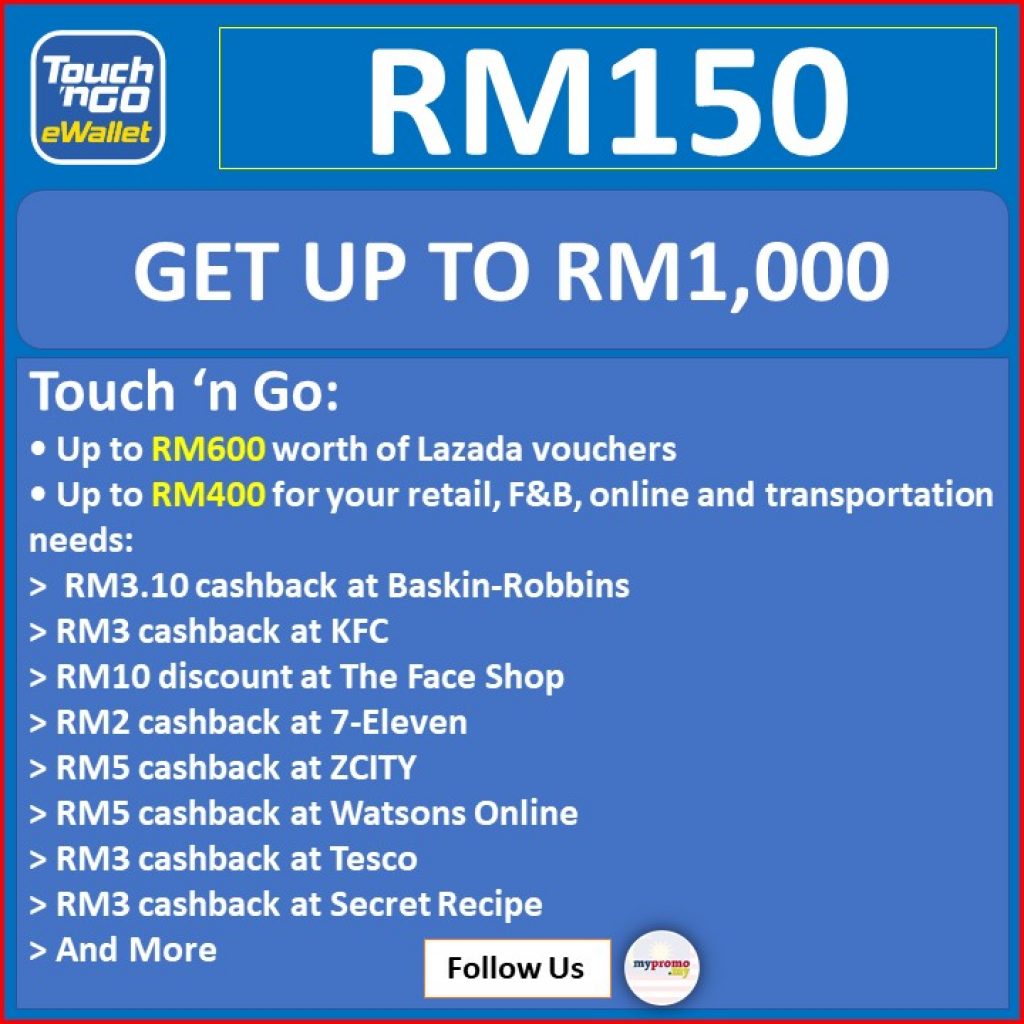 Highlights:
Up to RM600 worth of Lazada vouchers
Up to RM400 for your retail, F&B, online and transportation needs:
RM3.10 cashback at Baskin-Robbins
RM3 cashback at KFC
RM10 discount at The Face Shop
RM2 cashback at 7-Eleven
RM5 cashback at ZCITY
RM5 cashback at Watsons Online
RM3 cashback at Tesco
RM3 cashback at Secret Recipe
And More.
ShopeePay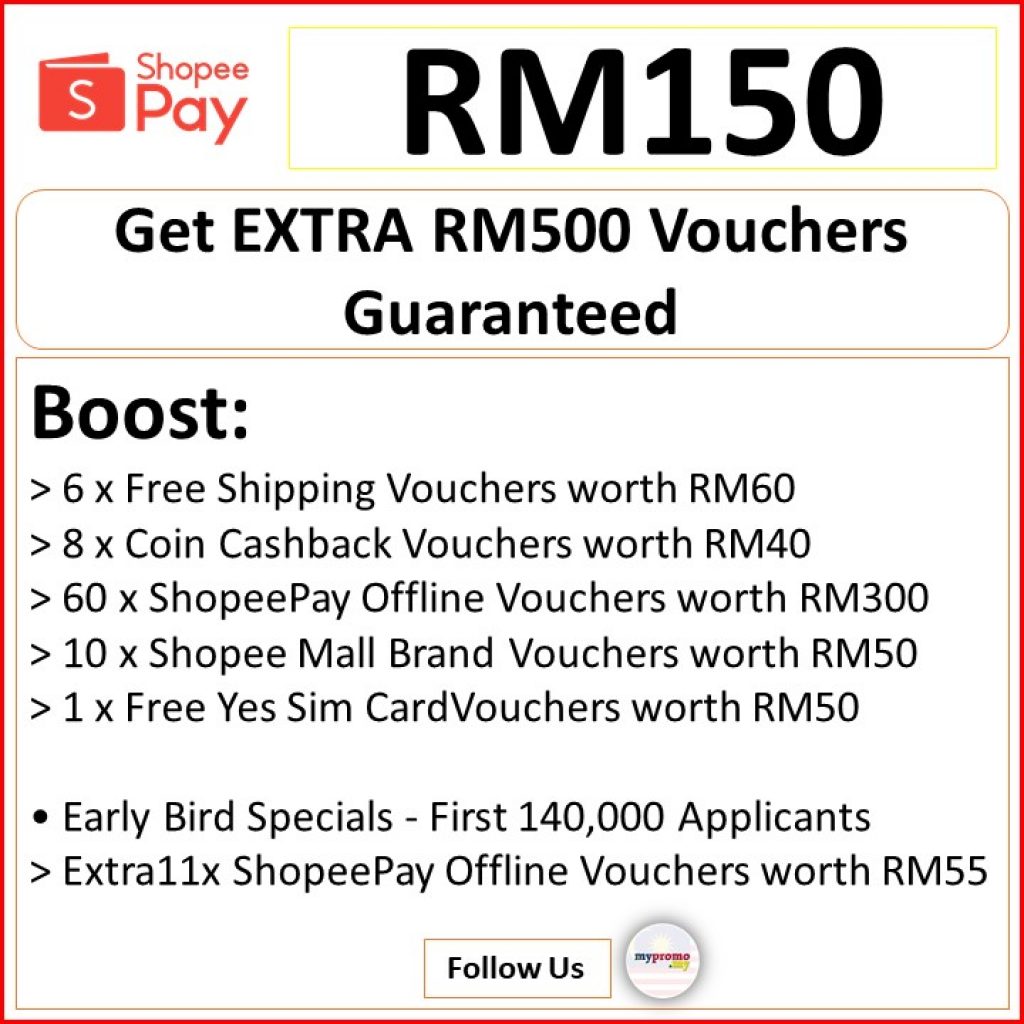 Claim eBelia via Shopee and Get EXTRA RM500 Vouchers Guaranteed. Enjoy amazing reward when you claim your eBelia with ShopeePay! You need to Activate and Verify ShopeePay your your IC. Activate now and get RM5 in your ShopeePay wallet.
Highlights:
• Get RM150 From the Goverment
• Get EXTRA RM500 Vouchers Guaranteed
6 x Free Shipping Vouchers worth RM60
8 x Coin Cashback Vouchers worth RM40
60 x ShopeePay Offline Vouchers worth RM300
10 x Shopee Mall Brand Vouchers worth RM50
1 x Free Yes Sim CardVouchers worth RM50
• Early Bird Specials – First 140,000 Applicants
Extra11x ShopeePay Offline Vouchers worth RM55

Claim your RM150 eBelia with ShopeePay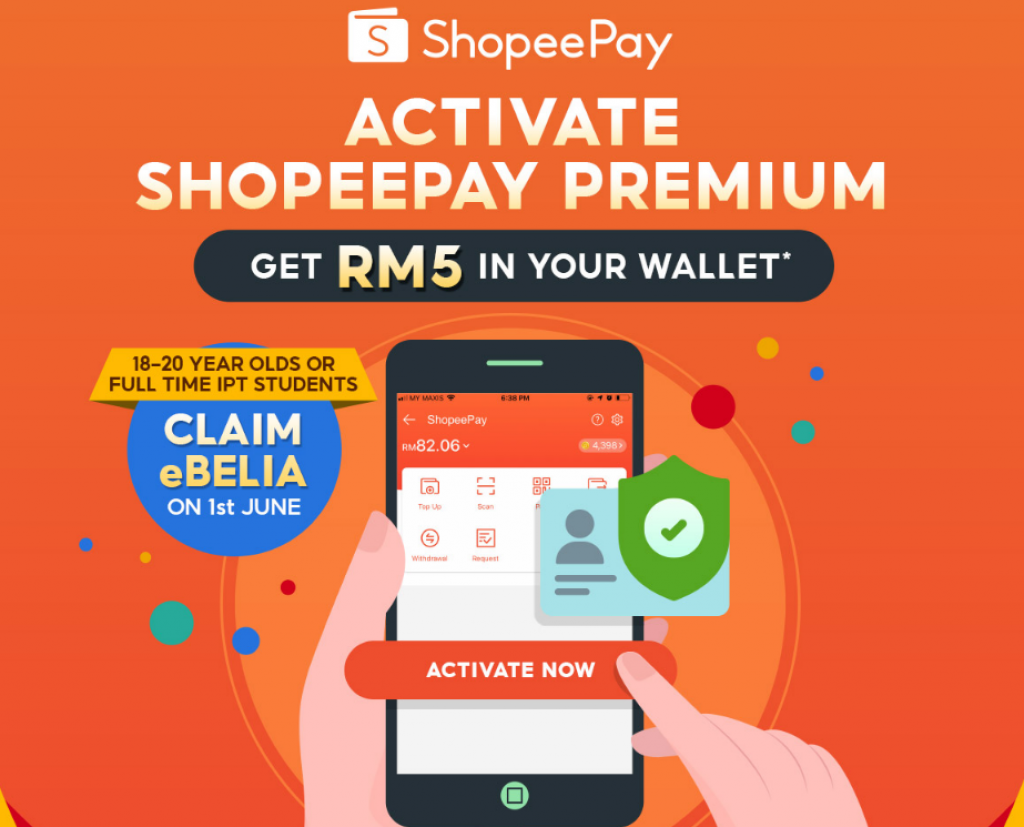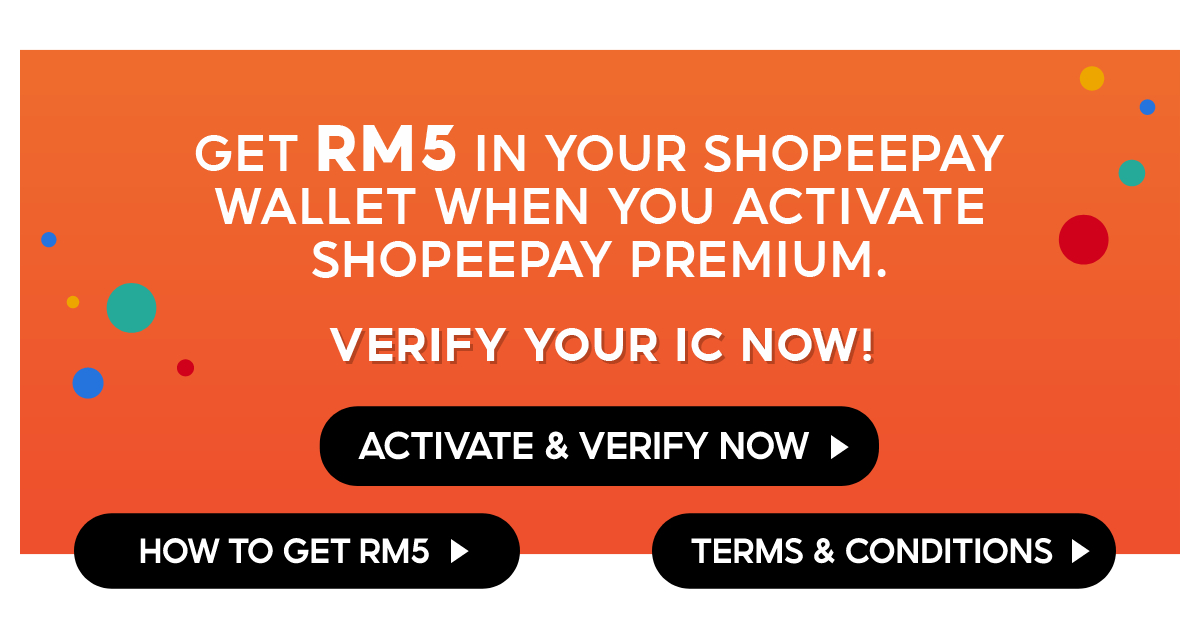 More Promotions, Offers and Vouchers from Shopee and Lazada
Read Here: https://shp.ee/mhvqgz5
Lazada 6.6 - 100% Cashback!
Sign Up for New Accounts and Get Rewarded

mypromo.my: Referral Codes Center
Get Rewarded When you sign up with Referral Codes