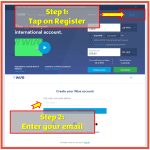 Create Wise Account Step by Step

Telegram Channel
Updated Daily with the Best Deals and Offers
Get all the best deals via our Social Media! Follow Us!
The money transfer platform Wise, formerly TransferWise, offers an easy, cheap, and transparent way to send money abroad. To be able to transfer or receive money internationally using Wise, you need to have a Wise account. And here are simple steps to follow to create Wise acoount.
Wise is a money transfer platform that lets you send and receive money internationally. You can transfer to someone outside your country in a currency the same as yours or in their preferred currency.
Opening a Wise Account: Step By Step Guide
Go to Wise Website: https://mypromo.my/wise

Create Wise Account Step by Step
All done in less than 3 minutes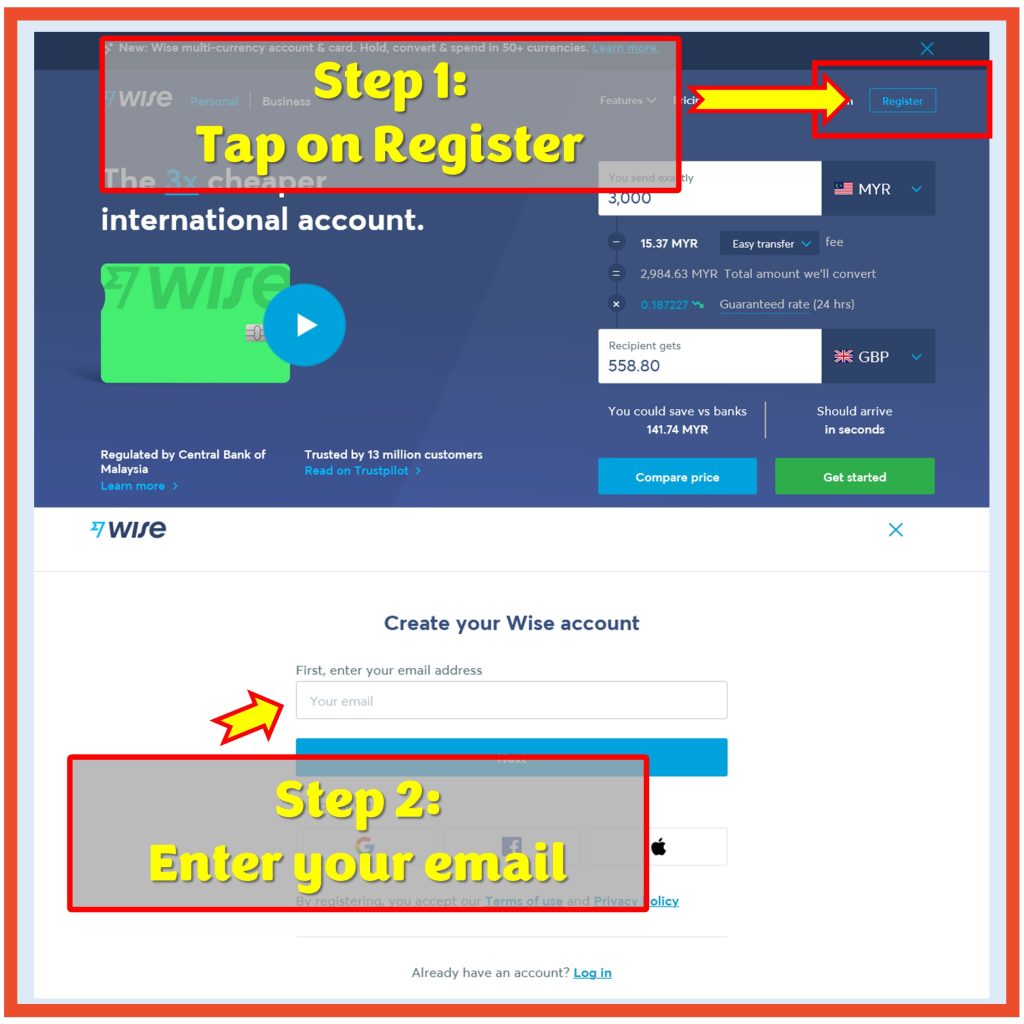 Step 1: Tap on Register
Step 2: Enter your email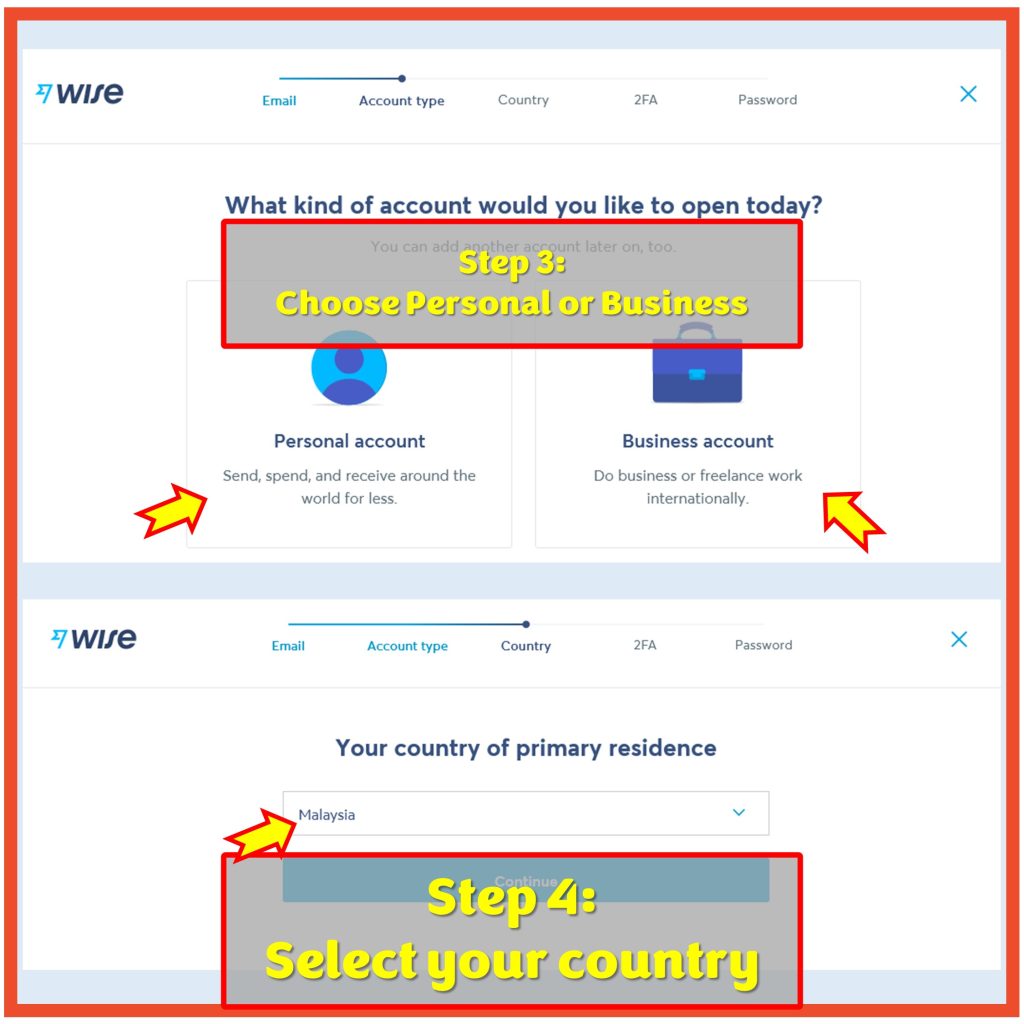 Step 3: Choose Personal or Business
Step 4: Select your country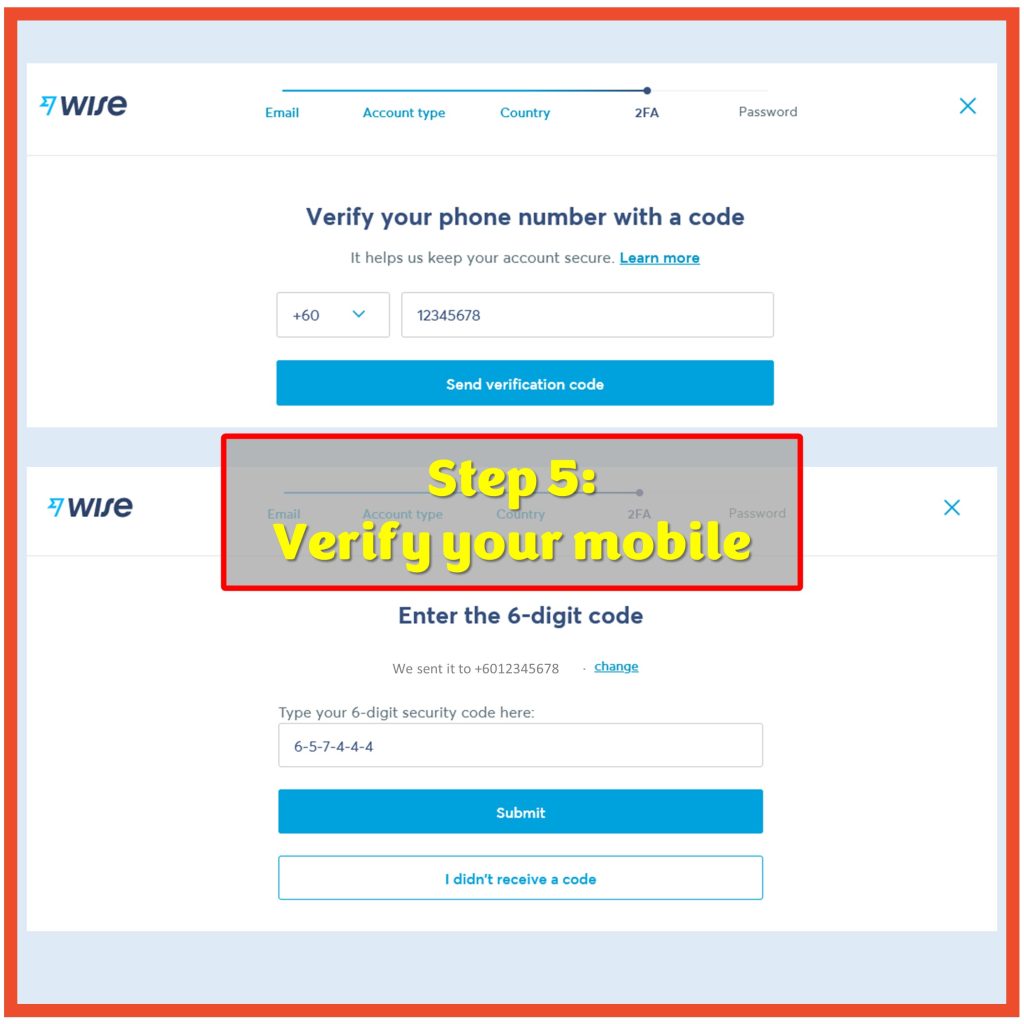 Step 5: Verify your mobile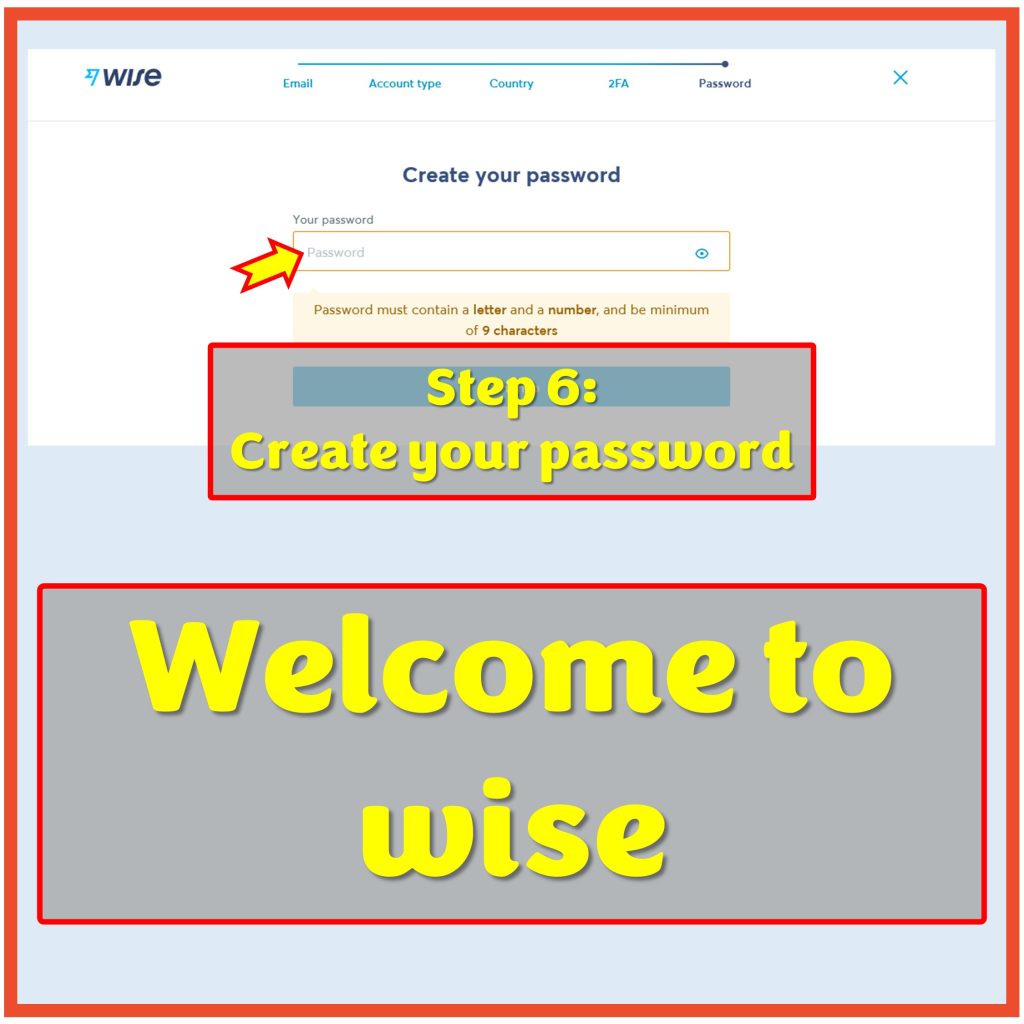 Step 6: Create your password
Congratulations, you have created a Wise account.
Join over 10 million people and businesses, in more than 170 countries, who use Wise to send, spend, convert, and receive money internationally.
Wise is for anyone — travellers, immigrants, freelancers, organisations — whose money crosses borders. We're 8x cheaper on average than leading UK banks. And a lot faster, too.
What is a Wise account?
With Wise, you can hold money in more than 50 currencies, and convert between them at the real exchange rate whenever you need. It's free to sign up and there aren't any subscription fees.
You can also get account details for GBP, EUR, AUD, NZD, USD, CAD, HUF, RON*, TRY, and SGD (with more currencies on the way). Share these details to your friends, companies or customers in order to receive money from around the world.
You can send money from your account to a bank account whenever you like. We'll charge a fixed fee when you do this, and a conversion fee when you send to a different currency.
Or, spend the currencies in your account around the world with the Wise card. Get low conversion fees, and zero transaction fees (excluding ATM withdrawals, for ATM fees, please review your Terms of Use provided at sign up here for the most up to date pricing).
How do I receive money?
Receiving money into your account works just like a regular bank account. Just share the account details of the currency you want to be paid to the person or business who wants to pay you, and they can make a transfer.
At the moment, you can receive money directly into your account in Australian dollars, British pounds, Canadian dollars, Euros, Hungarian forints, Malaysian Ringgit (only available for residents residing in Malaysia), New Zealand dollars, Romanian leu (only available for residents in the EEA, Switzerland, UK, Japan, Australia, Canada and USA), Singapore dollars, Turkish Lira, and US dollars
mypromo Telegram Channel
Want to receive  daily promos and deals via Telegram?
Join Our Channel Today

All Are Welcome!
Sign Up for New Accounts and Get Rewarded

mypromo.my: Referral Codes Center
Get Rewarded When you sign up with Referral Codes