Telegram Channel
Updated Daily with the Best Deals and Offers
Get all the best deals via our Social Media! Follow Us!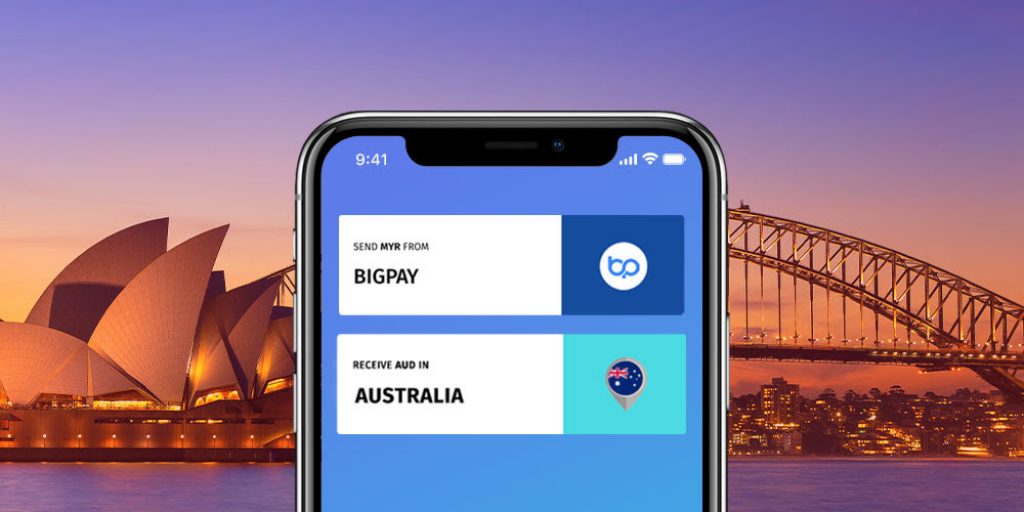 You can now send money to Australia with BigPay
Every year, more than 30,000 Malaysians go study in Australia, and close to 200,000 Malaysian-born expatriates live there.
In short: we all know someone Down Under ??
Children, siblings, or friends, sadly we can't travel to see our loved ones right now, but our money still can! More than ever, sending money abroad should be as cheap, as easy, and as transparent as possible.
Say goodbye to long and complicated processes when you send money abroad. You can now transfer money internationally with just a few clicks on your BigPay app and enjoy affordable and transparent fees. Exactly the way it should be.
This is why BigPay is happy to announce that you can now send money from your BigPay app to bank accounts in Australia. With their low fixed fees and competitive exchange rates, you never have to worry about paying too much. BigPay tells you exactly how much your recipient will get and when your transfer will arrive.
If you've never done an international transfer before, your first one is FREE!
Just heard about BigPay?
BigPay is more than just a money transfer service. BigPay is that blue card with the best exchange rate anywhere in the world! BigPay is also give you the tools to manage and track your spending the smart way. Like what you hear? Get BigPay now.
Sign up now - it's completely free. Use my referral code and you will get RM10 when you sign up! My referral code: B7EQSVZHJ7
Click on the button to copy the Referral Code. Paste the BigPay Referral Code.
Step by Step: SignUp with BigPay MasterCard and Get RM10
Step 1: Download the BigPay app: https://mypromo.my/bigpay
Step 2: Sign up paste in referral code: B7EQSVZHJ7
Step 3: Upload your IC and personal detail
Step 4: Wait for approval (could take up days)
Step 5: After approve, load RM20. Can use your credit card or debit card
Step 6: Wait for the card to be delivered to you
Step 7: Activate and enjoy RM10 reward for signing up!
mypromo Telegram Channel
Want to receive  daily promos and deals via Telegram?
Join Our Channel Today

All Are Welcome!
Sign Up for New Accounts and Get Rewarded

mypromo.my: Referral Codes Center
Get Rewarded When you sign up with Referral Codes