Get all the best deals via our Social Media! Follow Us!
Enjoy a full day of thrilling Bangkok Floating Markets Tour: Damnoen Saduak, Maeklong Railway, and Amphawa Markets at only RM162.25 with Klook Exclusive Promo January 2023! The Bangkok Floating Markets is one of the Thailand's most important attractions.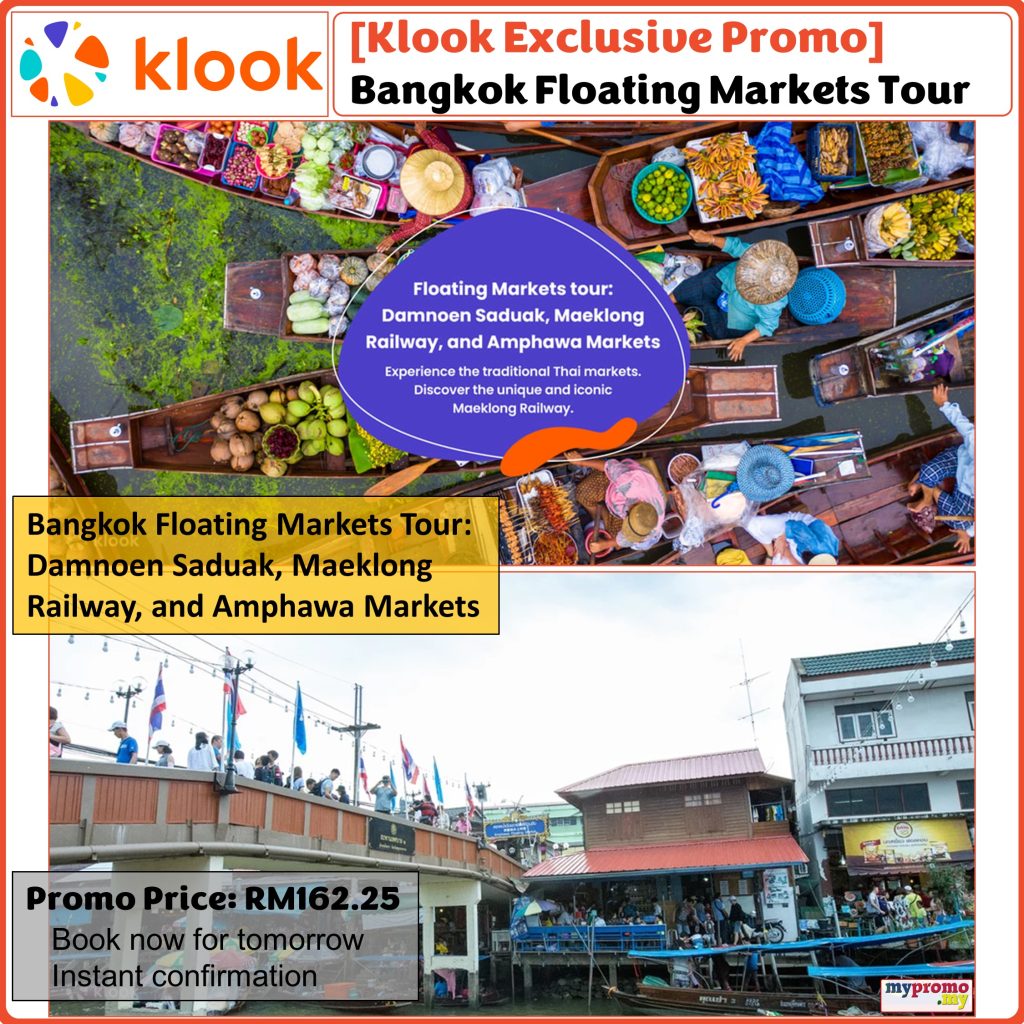 Buy Bangkok Floating Markets Tour ticket via KLOOK

Bangkok Floating Markets Tour-Klook Promo
Choose Package A or Package B
Klook offers an exciting tour that will take you to your choice of one of the two most popular floating markets in the city as well as a railway market!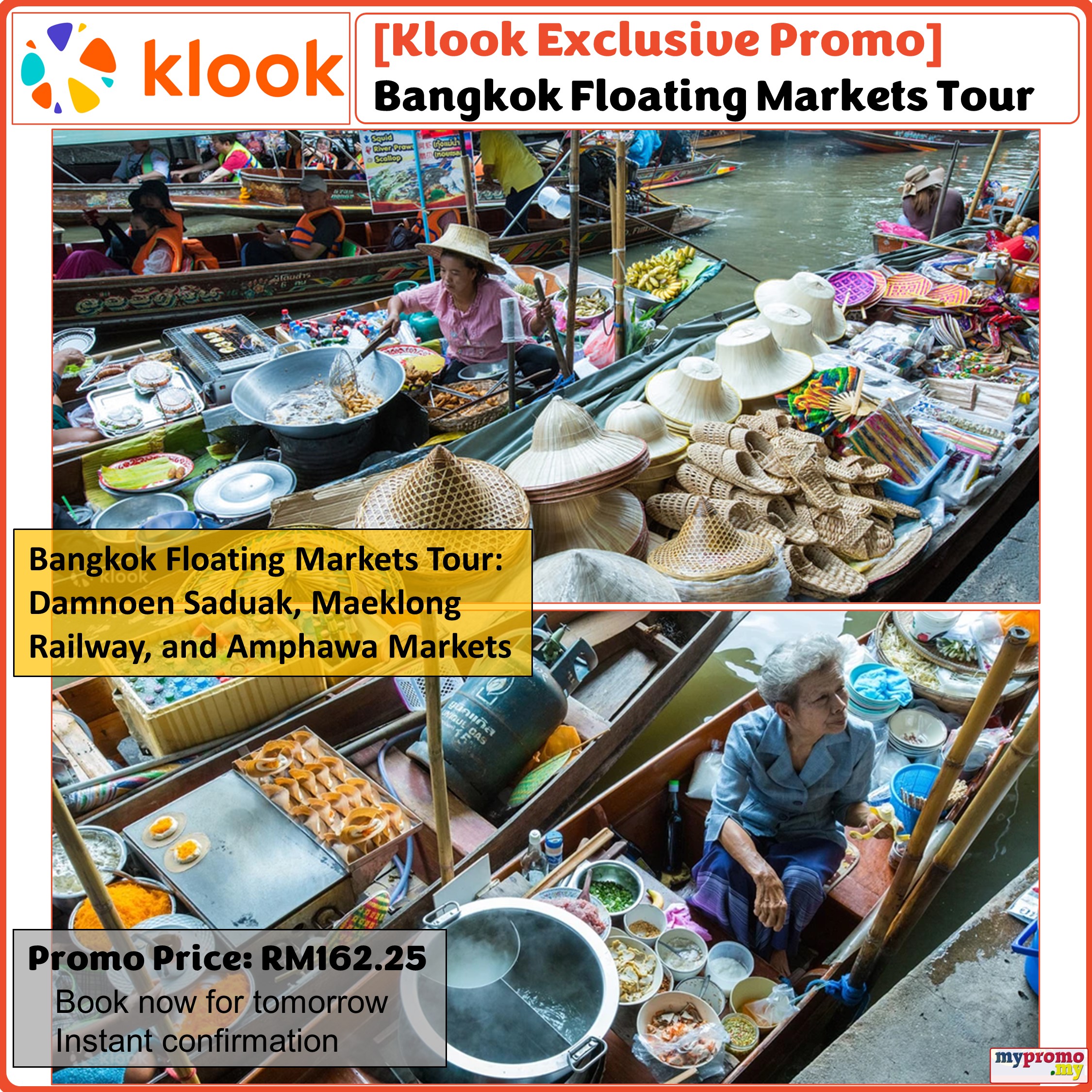 Explore Thailand's iconic floating markets on a fun whole day tour and get immersed in the authentic local life. Choose to see all three markets in a day or go with a more relaxing option of visiting just two markets. Damnoen Saduak is the biggest and most famous floating market in Bangkok, while Maeklong Railway Market offers a unique shopping experience that is interrupted by a train regularly running right through the market space!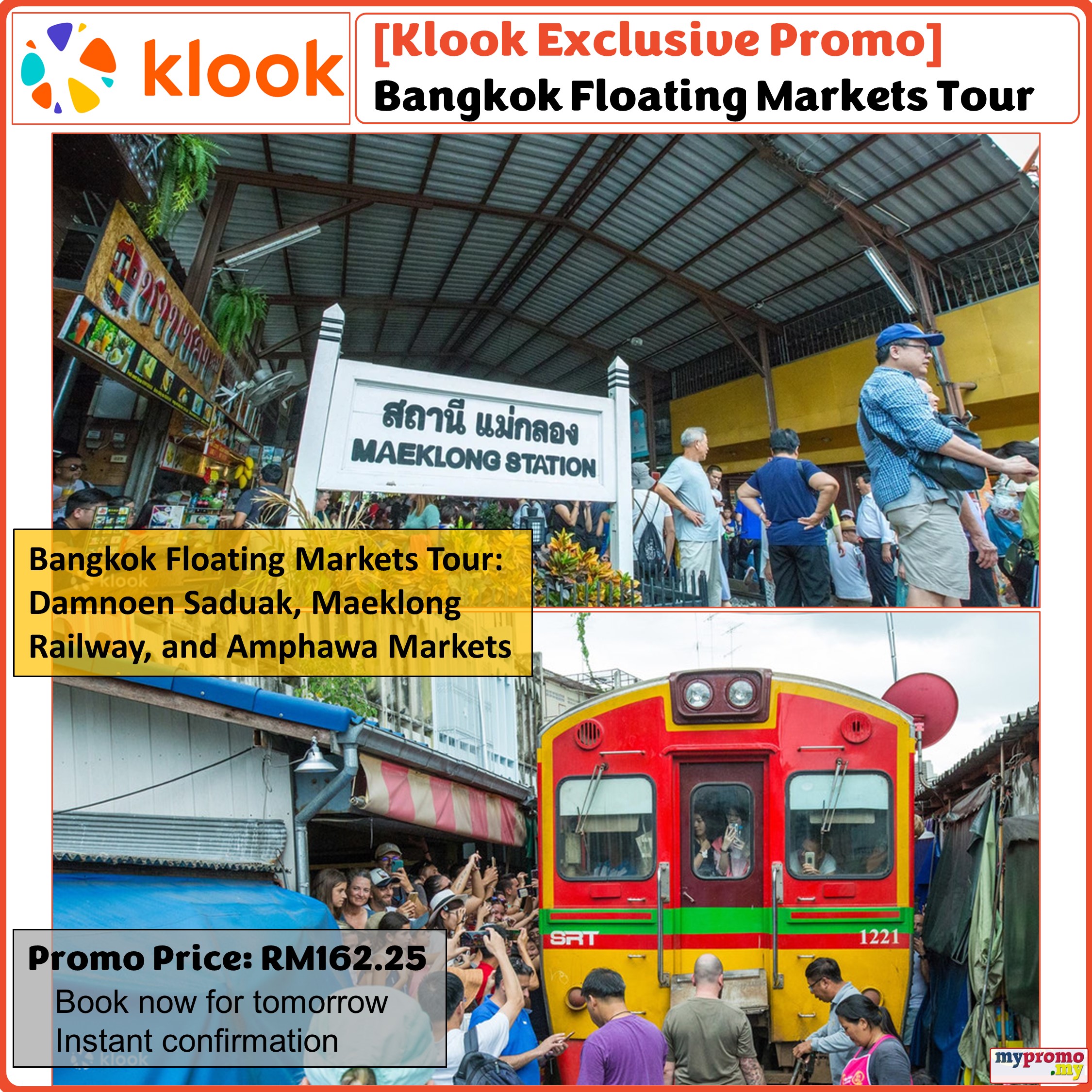 Amphawa Floating Market is another authentic floating market popular with the locals for weekend shopping. Part guided by a friendly guide, and part free time for you to explore on your own, the tour also includes other highlights including Wat Bang Kung and Thai Boxing Temple.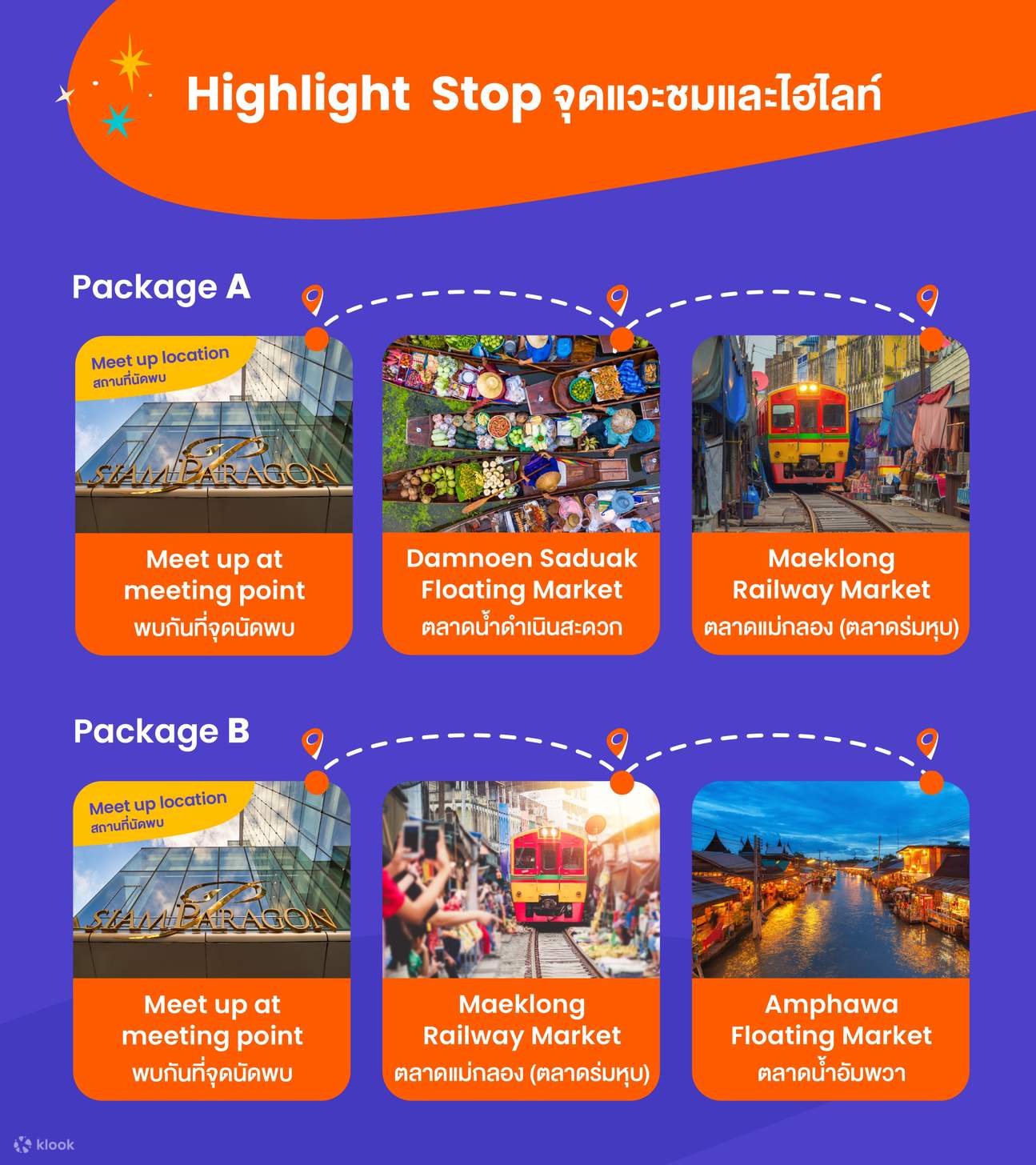 Book Hotel in Bangkok with Agoda and Enjoy Special Discounts
Book Now: https://mypromo.my/book/agoda
What to Expect from Thailand Floating Markets
Take a tour at 2 of Bangkok's most famous floating markets, complete with a licensed professional guide and air-conditioned transfers
Weave through Damnoen Saduak Floating Market's maze of vendors, the largest and most popular floating market in the country
Ride long-tail boats down Amphawa Floating Market's river, populated by numerous stalls of local goods, delicacies, and fireflies at night!
Watch a train pass through the middle of a bustling market at the Maeklong Railway Market
Have a quick and convenient meet up with easy-to-spot Klook staff at Siam Paragon
More Klook Deals & Promotions: https://mypromo.my/book/klook
Reviews Bangkok Floating Markets Tour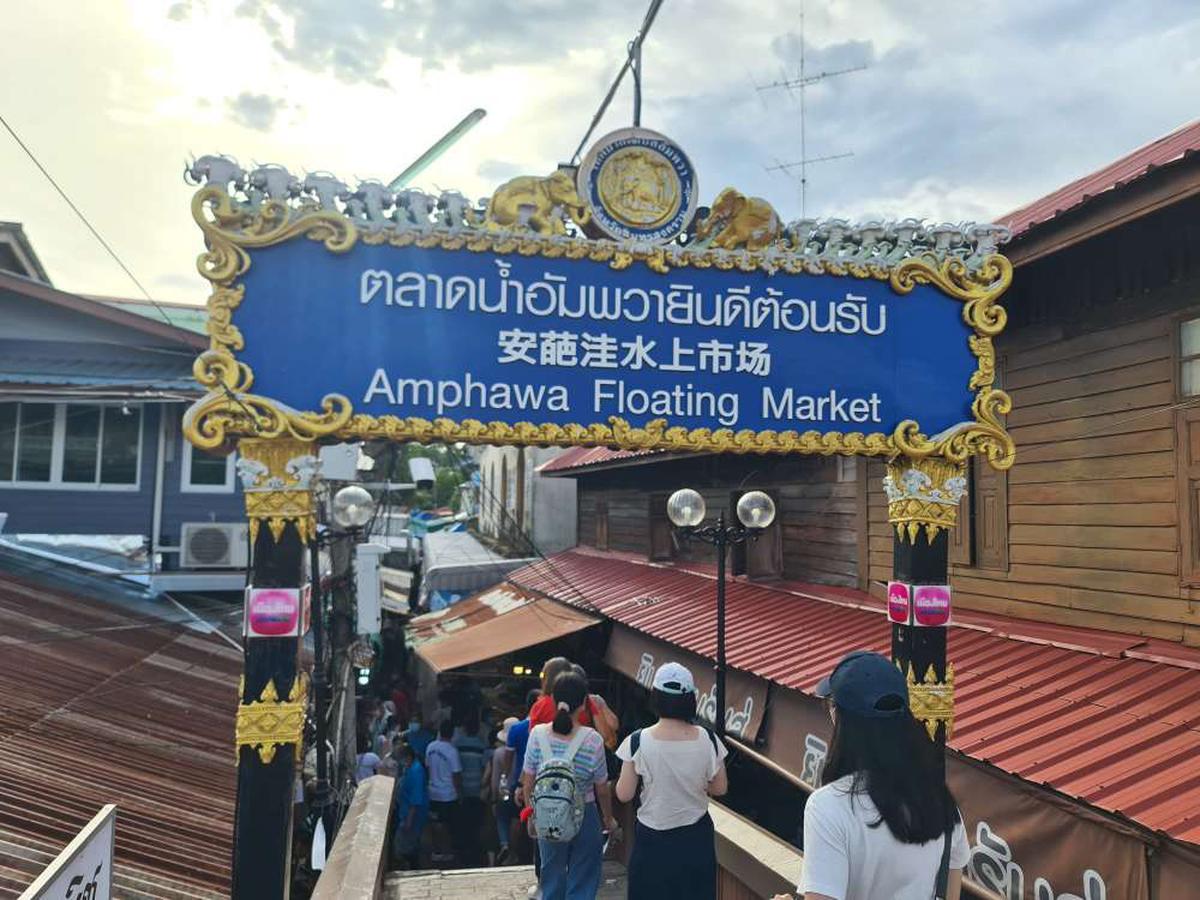 Highly recommended
There were 2 guides Jenny and Xiang Xiang who were fluent in English and Chinese (both languages were used in the tour). They were knowledgeable and made the whole tour fun! Would recommend my friends and family who would like a fun day trip out of bangkok
Highly recommended
Very comfortable and enjoyable tour. The driver and guide are very friendly and converse (CHERRY). The train ride was awesome and nostalgic. Though I expected more to the Maeklong market, it is more local than I've imagined. Do not buy anything from the floating market. Very expensive. I also want to thank Cherry and the driver for dropping us to the Pratunam Market instead of Siam. Thank you!
Highly recommended
Easy meet up at Siam station. The tour gives you ALOT of free time, which my party personally loved. We had like 3 hours of free time at the railway market, which Phaisan (our lovely and awesome tour guide) suggested us to go to a massage nearby. The massage is AMAZING. It is run by retired seniors who has alot of power and experience pushing those sore spots.

We also had 2+ hours of free time at the floating market. My party of 3 just chilled at a cafe because it is too hot! thankfully the cafes and restaurants are very cozy, some even lets you eat on the boat! As for the fireflies, we did saw alot. Its like little christmas led lights blinking on the trees, our cameras cant capture anything because the lights are too small and it is very dark. Phaisan is a great tour guide who speaks very fluent Chinese and Thai. He gave some history info about Thailand too which I really appreciate that I got to hear about it
Read More Reviews HERE