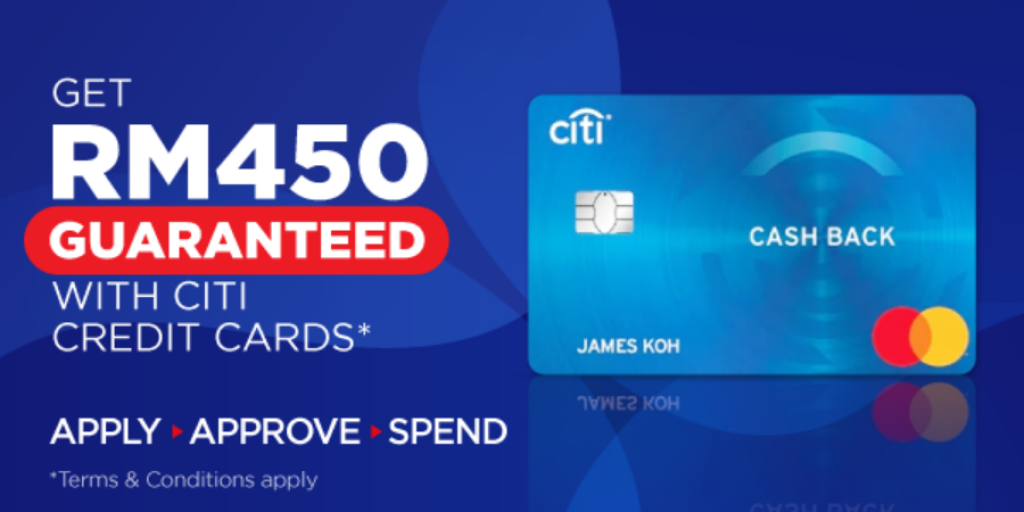 RM450 Cash Is Back Again!
Apply for a Citibank Credit Card and Get Approved, Activated & Spend* to bag RM450 in cash!

Apply Citibank Credit Card via RinggitPlus and Get RM450-Guaranteed
Get a FREE October Cash Bonus Bonanza worth RM450 when you apply through RinggitPlus.
Citibank Credit Card Campaign FAQs:
For a limited time only, all approved and spend applicants of eligible Citibank credit card(s) will get a free sign-up gift of RM450 Cash.
Who is qualified for this promotion?
This campaign is open to new customers only. Customers must spend 8X with no minimum spend required with the approved Citibank credit card before regarded eligible for this campaign.
Existing principal/supplementary cardholders who is holding any of Citibank credit cards within the past 1 year from the campaign's start date are not eligible.
Which credit cards can I apply for?
You can apply for:
Citi PremierMiles MasterCard
Citi Clear MasterCard
Citi Prestige MasterCard
Citi Cash Back Platinum MasterCard
Citi Cash Back MasterCard
Citi Business Platinum MasterCard
Citi Rewards MasterCard
Citi Simplicity Plus MasterCard
Lazada Citi Platinum Card
Need Help? Read here for Steps: https://mypromo.my/ringgitplus-creditcard-application
Once you have chosen the right card, click APPLY NOW button to start the WhatsApp application. Then, you will be redirected to the Citibank Digital Form to complete the application.
Follow 6 simple steps below to get your Citibank card application approved: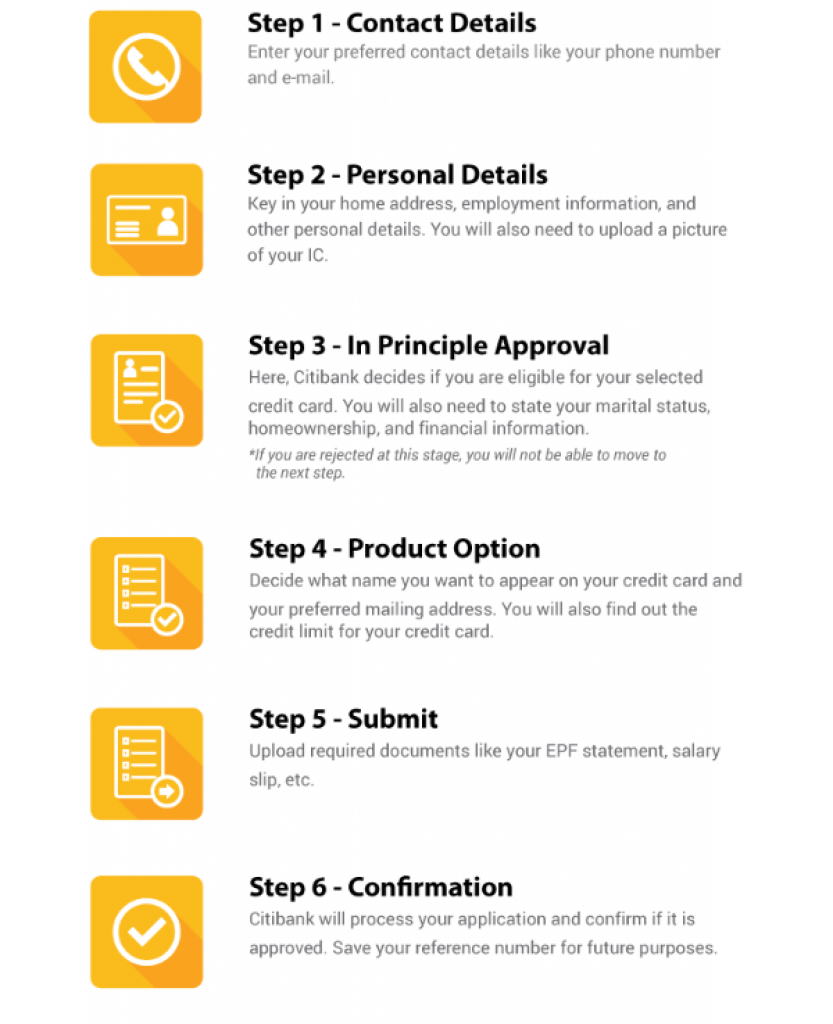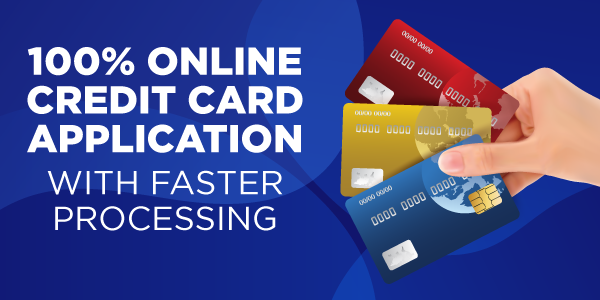 Best Credit Card Sign-Up Offers in Malaysia 2020
RinggitPlus has some of the best credit card promotions and sign up offers in Malaysia!

Apply Citibank Credit Card via RinggitPlus and Get RM450-Guaranteed
You can get a free sign up gift just by applying for a qualifying credit cards with the participating banks: HSBC, Citibank, Standard Chartered, RHB and UOB. The current gifts are as follows:
Citibank: RM 450 Via DuitNow (8 times spend required – no minimum spend)
Standard Chartered: RM 300 Lazada e-Voucher
HSBC: RM 250 Lazada e-Voucher
UOB: RM 50 Lazada e-Voucher
RHB: RM 50 Lazada e-Voucher
Apply Citibank or SCB Credit Card via RinggitPlus and Get gifts worth up to RM708
Just Apply, Get Approved & Spend with your new Citibank Credit Card! Apply from now with RinggitPlus!
Maybank Promotion: Save & Grow Together Campaign

•Save and win together. Sharing is caring, invite your family and friends to register, unlock and win more prizes.
•Details Here: http://bit.ly/MBB-SharingisCaring

•Tingkatkan peluang untuk memenangi gajet terkini dan juga hadiah wang tunai apabila anda menjemput keluarga dan rakan-rakan anda untuk menyimpan bersama!
•Maklumat di sini: http://bit.ly/MBB-SharingisCaring
Sign Up for New Accounts and Get Rewarded

mypromo.my: Referral Codes Center
Get Rewarded When you sign up with Referral Codes
Like and Follow our Facebook page