Get all the best deals via our Social Media! Follow Us!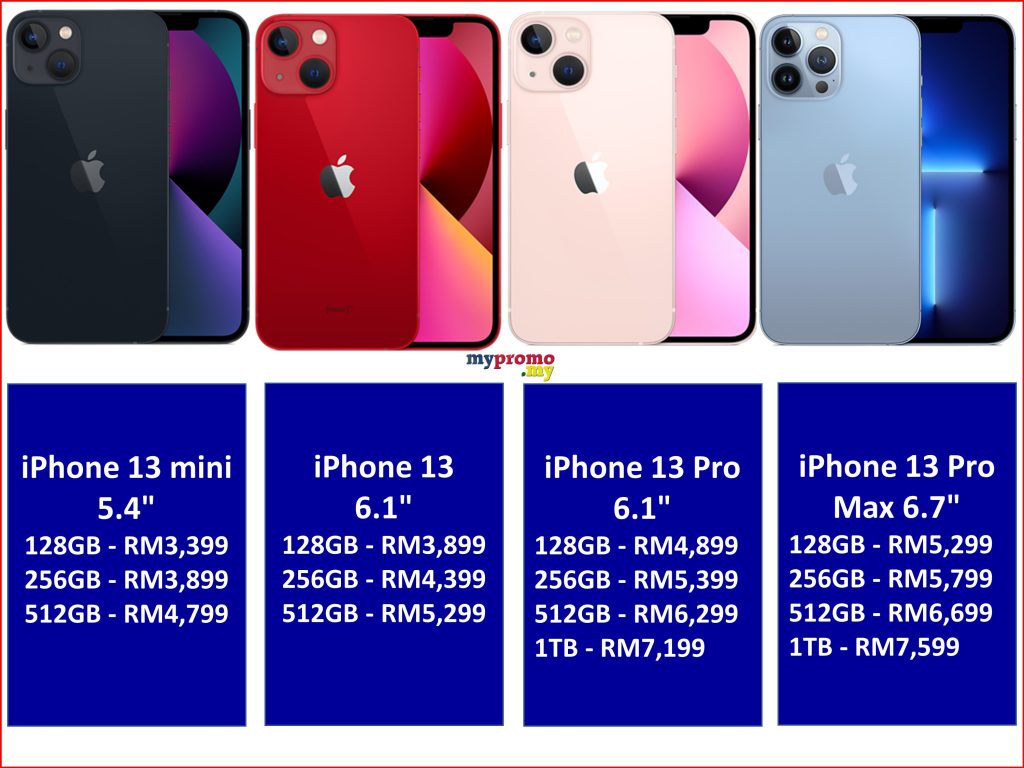 The new models – iPhone 13, iPhone 13 mini, iPhone 13 Pro and iPhone 13 Pro Max look similar to the iPhone 12, but include a smaller display cutout at the top of the screen, faster chips and upgraded camera systems.
The latest Apple iPhone 13 price in Malaysia market starts from RM3899. It is available in Starlight, Midnight, Blue, Pink, Red colours. Apple will begin taking pre-orders for iPhone 13 and iPhone 13 mini in Malaysia starting from 1 October.
According to Apple Malaysia's website, this is how much the phone going to cost in our market:
5.4″ iPhone 13 mini
128GB – RM3,399
256GB – RM3,899
512GB – RM4,799
6.1″ iPhone 13
128GB – RM3,899
256GB – RM4,399
512GB – RM5,299
6.1″ iPhone 13 Pro
128GB – RM4,899
256GB – RM5,399
512GB – RM6,299
1TB – RM7,199
6.7″ iPhone 13 Pro Max
128GB – RM5,299
256GB – RM5,799
512GB – RM6,699
1TB – RM7,599

Apple iPhone 13 Price in Malaysia
More Promotions, Offers and Vouchers from Shopee and Lazada