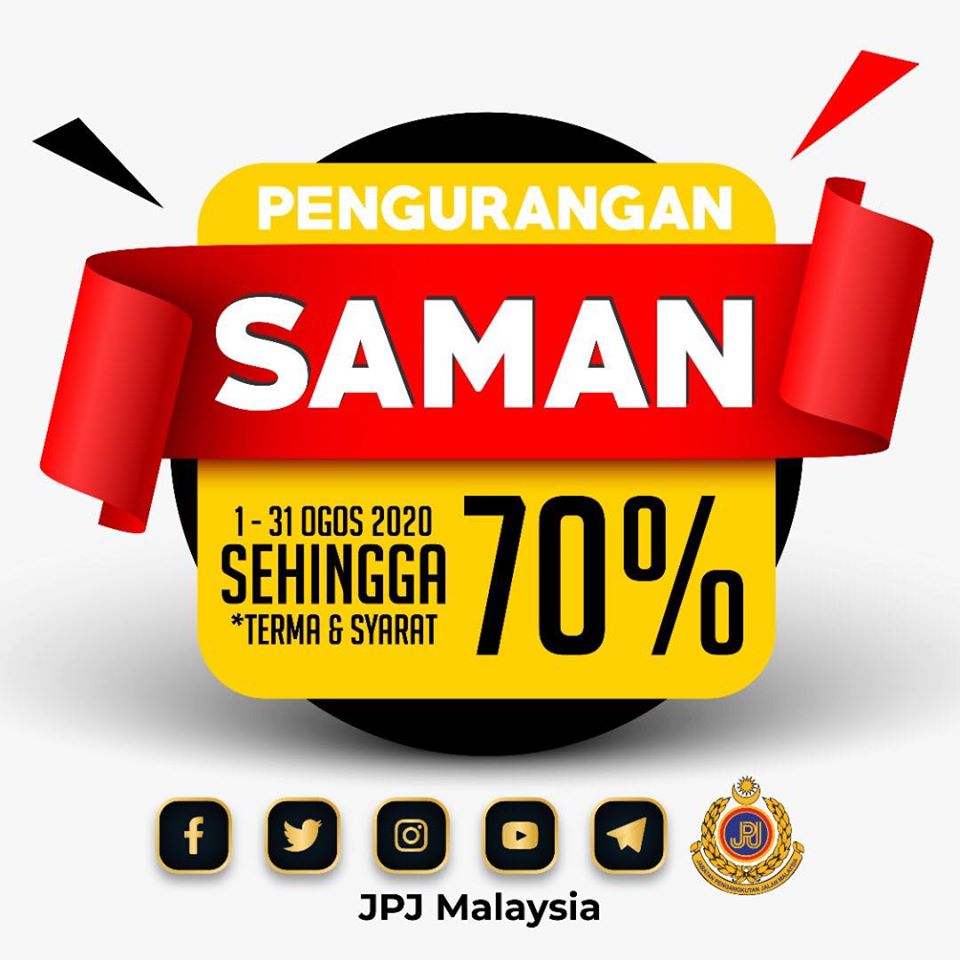 70% DISKAUN BAGI PEMBAYARAN SAMAN JPJ DAN SPAD

Telegram Channel
Updated Daily with the Best Deals and Offers
Get all the best deals via our Social Media! Follow Us!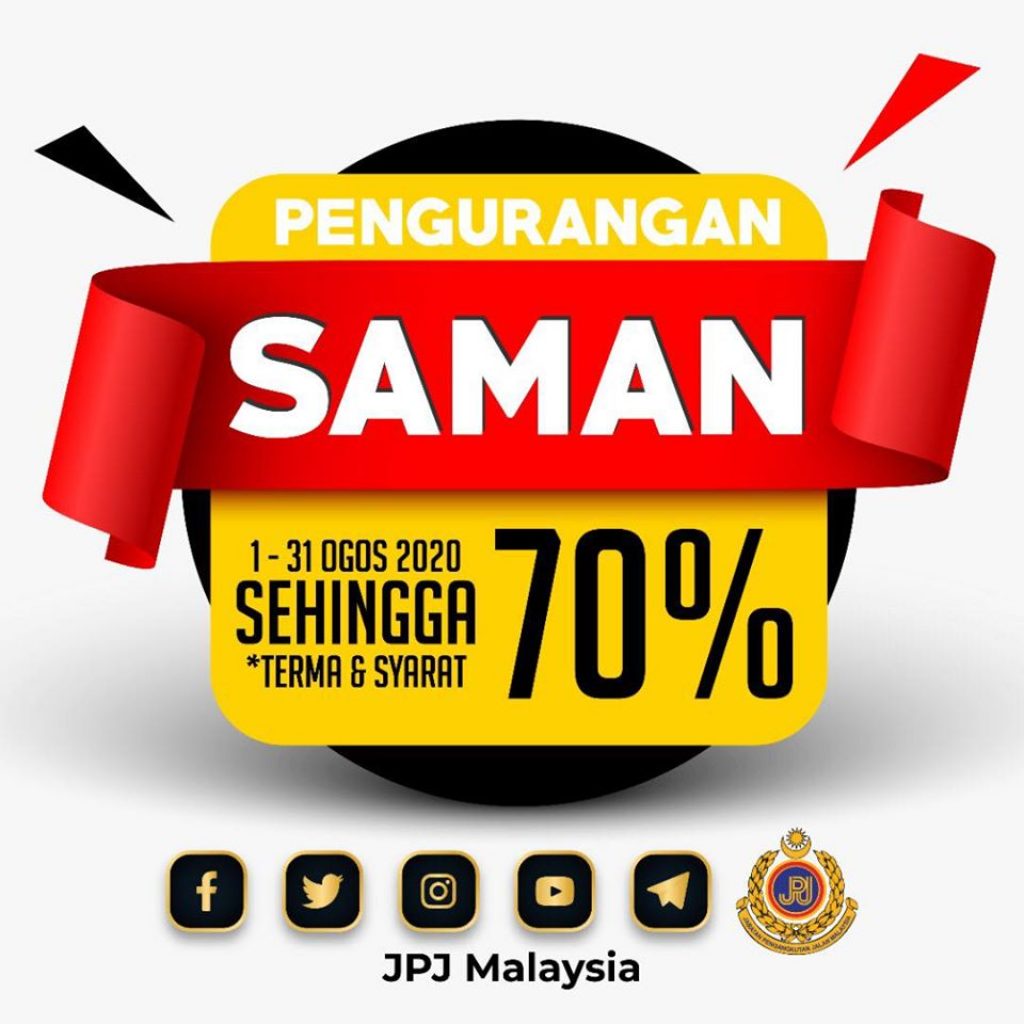 70% DISKAUN BAGI PEMBAYARAN SAMAN JPJ DAN SPAD SEMPENA BULAN KEMERDEKAAN BERMULA 1 OGOS 2020 SEHINGGA 31 OGOS 2020
Bersempena dengan bulan kemerdekaan yang disambut pada 31 Ogos setiap tahun, Jabatan Pengangkutan Jalan Malaysia (JPJ) akan memberikan tawaran pengurangan pembayaran saman kepada semua saman boleh kompaun yang dikeluarkan oleh JPJ dan Suruhanjaya Pengangkutan Awam Darat (SPAD).
Tawaran yang bermula 1 Ogos 2020 sehingga 31 Ogos 2020 ini diberikan kepada semua saman yang dikeluarkan bagi kesalahan di bawah Akta Pengangkutan Jalan 1987(Akta 333), Akta Lembaga Pelesenan Kenderaan Perdagangan (Akta 334), Akta Pengangkutan Awam Darat (Akta 715) serta Kaedah-kaedah dan Perintah-perintah dibawahnya, termasuk kes yang masih dalam tindakan senarai hitam.
Sebanyak 70% pengurangan ditawarkan berdasarkan kepada kadar kompaun semasa yang terdapat dalam sistem JPJ dan yang telah ditetapkan bagi kes-kes di bawah Akta yang tersebut.
Pengurangan saman ini akan dilaksanakan di semua pejabat JPJ (Negeri, cawangan dan UTC) serta saluran pembayaran lain JPJ seperti Portal mySIKAP JPJ, Kiosk JPJ dan JPJ Mobile.
Bagi kesalahan yang telah disenarai hitam, orang ramai dikehendaki untuk hadir ke pejabat JPJ cawangan ataupun negeri bagi proses dokumentasi sebelum urusan pembayaran dapat dilakukan.

DATUK SERI IR. DR. WEE KA SIONG
MENTERI PENGANGKUTAN MALAYSIA
28 JULAI 2020
mypromo Telegram Channel
Want to receive  daily promos and deals via Telegram?
Join Our Channel Today

All Are Welcome!
Sign Up for New Accounts and Get Rewarded

mypromo.my: Referral Codes Center
Get Rewarded When you sign up with Referral Codes