Get all the best deals via our Social Media! Follow Us!
Get ready for Shopee and Lazada 7.7 Mid Year Sale! A lot of deals and vouchers coming your way.
Please scroll for more Mid Year 7.7 Big Sale Deals, Promotions and Voucher Codes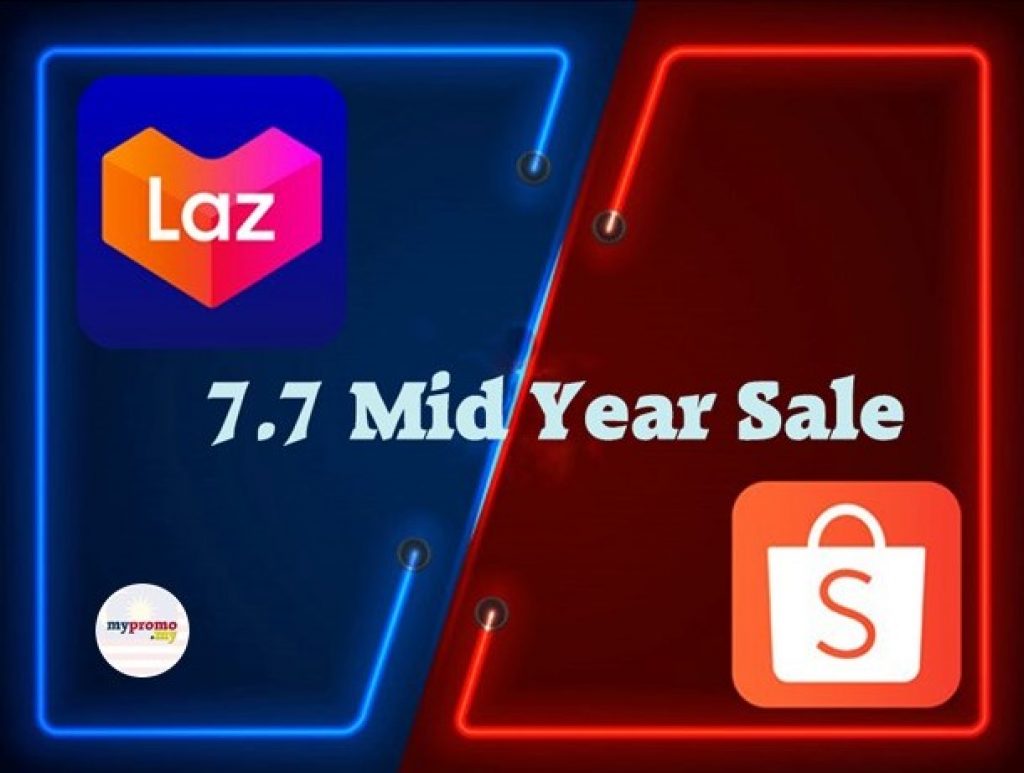 Collect and claim all vouchers. Add to cart now, and check out at 12am – 2 am 7 July!
Lazada 7.7 x Nike
Link: https://mypromo.my/lazada/nike
Nike
• Up to 50% Off
• Buy 3 Get 25% Off | Buy 2 Get 10% Off
• 15% Off Vouchers
• Lazada Bonus RM10 Off every RM100
• Free Shipping
Lazada 7.7 x Skechers
Link: https://mypromo.my/laz-skechers
Skechers
• Up to 60% Off
• 30% Off Voucher with no min spend
• Lazada Bonus RM10 Off every RM100
Shopee 7.7 x Skechers
Link: https://shope.ee/6pL7s3yoUc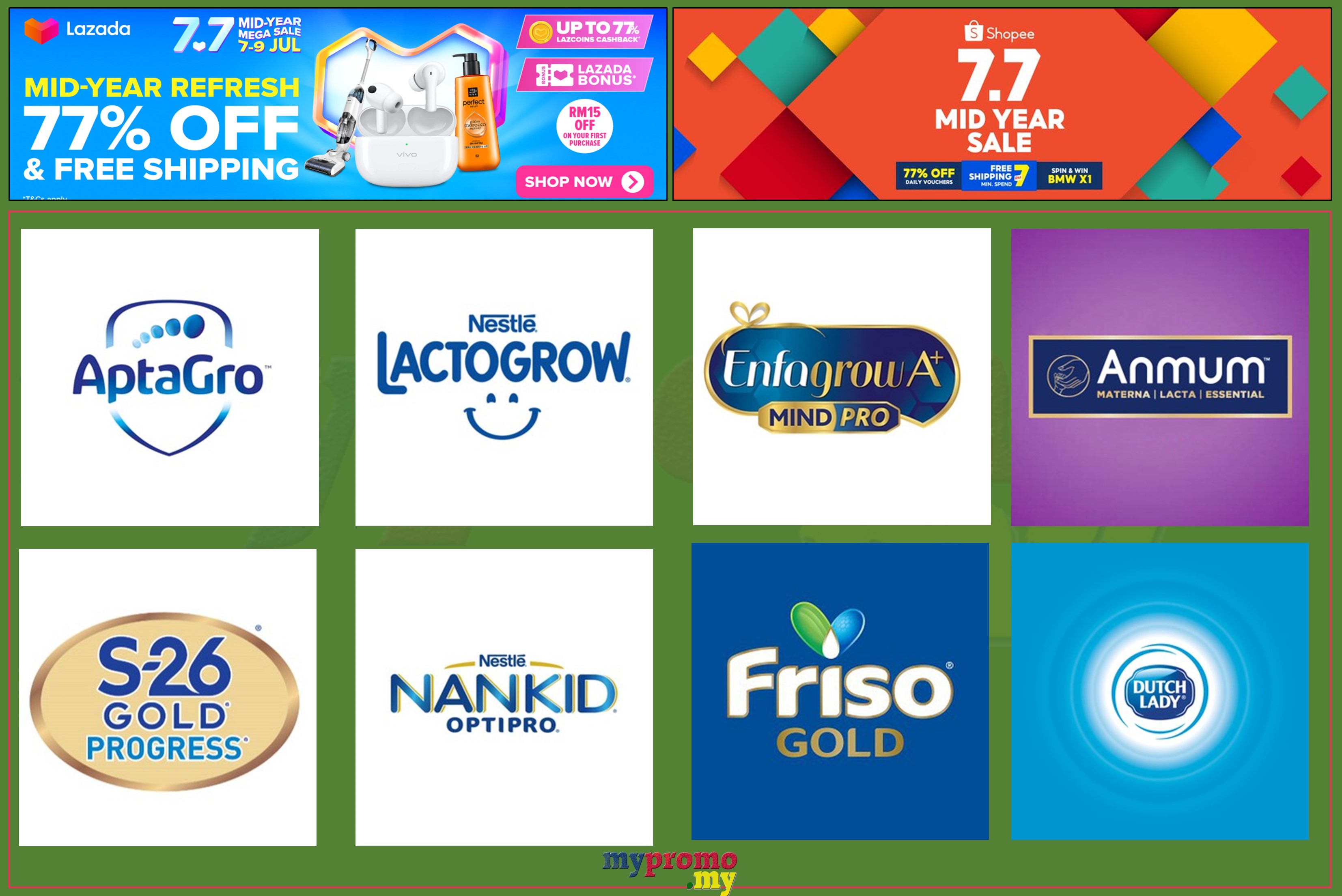 Lazada + Shopee 7.7 Sale
Milk Powder Vouchers and Offers for your reference.
Collect vouchers now, add to cart and checkout at midnight 7.7



 Friso
> http://mypromo.my/friso
Deals:
• Collect up to RM70 Off Vouchers
• Free Gift

Shopee: https://shope.ee/4AMV8JaGva



 S26
> https://mypromo.my/laz-s26
Deals:
• Collect up to 17% Off Vouchers
• Free Gift

Shopee: https://shope.ee/L9mZTNkjg



 Nestle Nankid
> https://mypromo.my/laz-nankid
Deals:
• Collect up to RM100 Off Vouchers
• Free Gift

Shopee: https://shope.ee/8UVUIZumCe



 Enfagrow
> https://mypromo.my/lazada/enfagrow
Deals:
• Collect up to RM200 Off Vouchers
• Free Gift
• Lazada Bonus RM10 every RM100

Shopee: https://shope.ee/8eo5PkVlwm



 Lactogrow
> https://mypromo.my/laz-lactogrow
Deals:
• Collect up to 17% Off Vouchers
• Free Gift

Shopee: https://shope.ee/6KQzikPr9d

 AptaGro
> https://mypromo.my/laz-aptagro
Deals:
• Collect up to RM100 Off Vouchers
• Free Gift

Shopee: https://shope.ee/7zZDhsZUix



 Mamil
> https://mypromo.my/laz-mamil
Deals:
• Collect up to RM40 Off Vouchers
• Free Gift

Shopee: https://shopee.com.my/mamil.os



 Fernleaf
> https://mypromo.my/laz-fernleaf
Deals:
• Collect up to RM12 Off Vouchers
• Lazada Bonus RM10 every RM100

Shopee: https://shope.ee/2AbQlI5OV6



 Anmum
> https://mypromo.my/laz-anmum
Deals:
• Collect up to RM45 Off Vouchers
• Free Gift
• Lazada Bonus RM10 every RM100

Shopee: https://shope.ee/4AMV91W2cN



 Dutch Lady
> https://mypromo.my/laz-dutchlady
Deals:
• Collect up to RM12 Off Vouchers
• Free Gift

Shopee: https://shope.ee/9p0rtU4rCa



 Dugro
> https://mypromo.my/laz-dugro
Deals:
• Collect up to 13% Off Vouchers
• Free Gift

Shopee: https://shope.ee/2KuqxmDW1B

~~
7.7 Mid-Year Sale going to be MEGA!
Lazada

 https://mypromo.my/lazada/77
Shopee

 https://mypromo.my/shopee/77
Zalora

 https://mypromo.my/shop/zalora
~
Lazada 7.7 Bank Vouchers


 https://mypromo.my/lazada-7-7-mid-year-mega-sale-bank-voucher/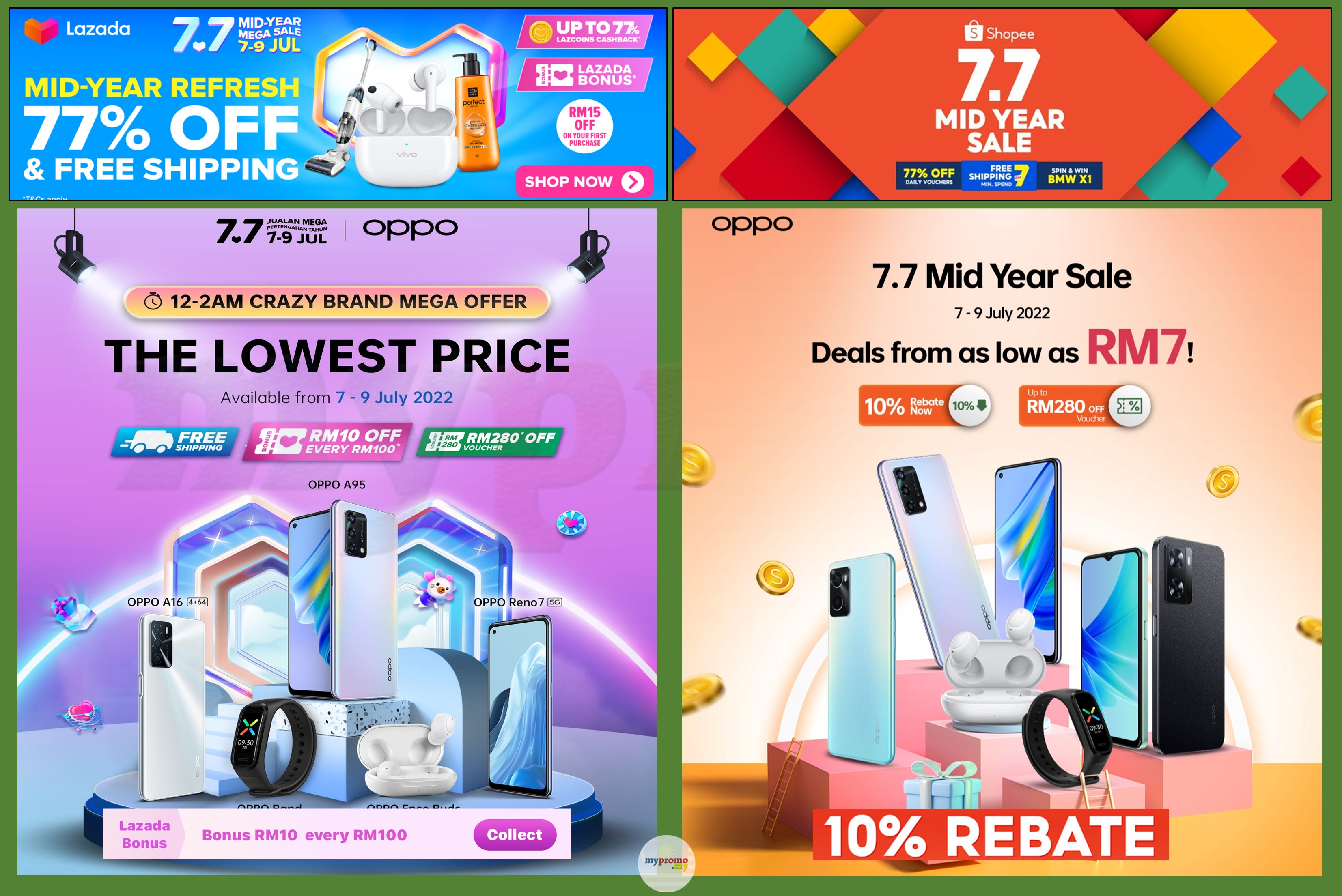 10% Off Valentine's Day Flowers