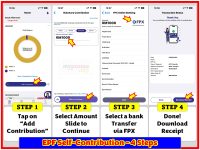 4 Steps – Self Contribution to EPF Account via i-Akaun App

Lazada Daily Cashback Vouchers
Collect and Use these vouchers
Get all the best deals via our Social Media! Follow Us!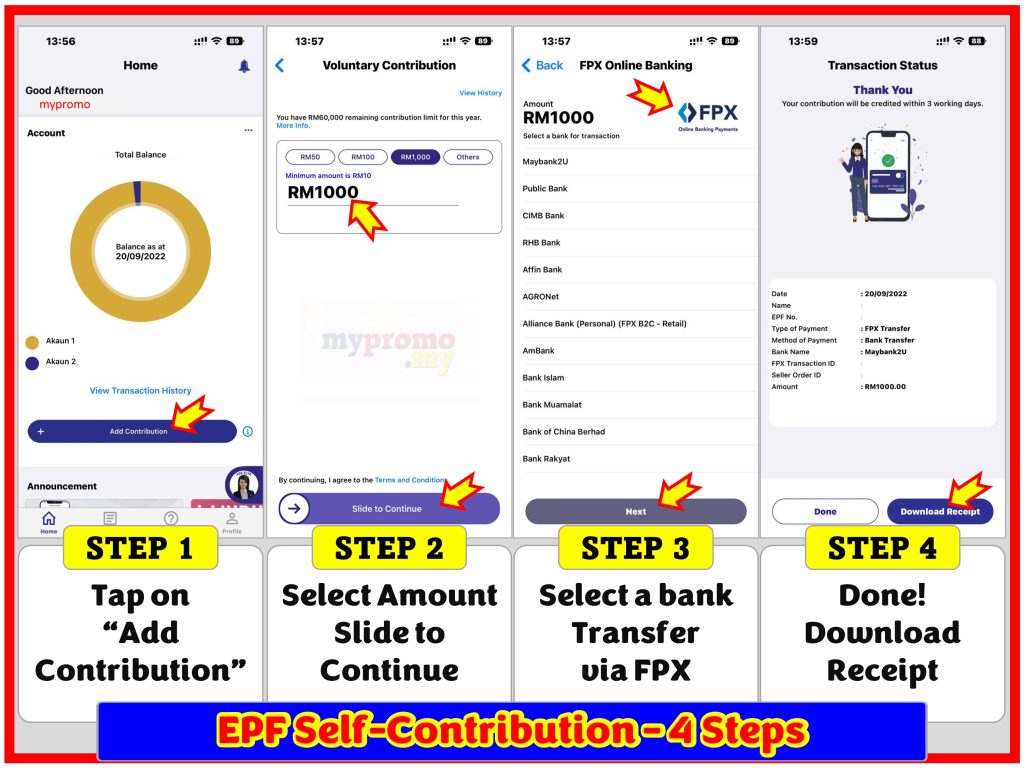 Securing Retirement With Self Contribution to your EPF/KWSP account via i-Akuan app! The Employees' Provident Fund (EPF) has recently added a new feature to its i-Akaun app which makes it easier for members like you to perform self contribution to their EPF accounts.
Self-contribution or voluntary contribution is funds credited into EPF accounts by members themselves which are intended to grow their retirement fund even further
Previously, self contribution can only be made through the EPF official website or personally going to EPF branches. Now, users can easily make contribution by selecting the "Add contribution" option found right your EPF account detail on the app's home page.
Lazada Promotions
👉 https://mypromo.my/shop/lazada
Zalora Promotions
👉 https://mypromo.my/shop/zalora
Steps To Perform Self-Contribution To EPF Account
STEP 1
Go to i-Akaun App and Tap on "Add Contribution"
STEP 2
Select Amount you want to contribute to your account. Then, "Slide to Continue"
*Maximum contribution is RM60,000 a year.
STEP 3
Select a bank for transaction, example Maybank and comple the transaction.
STEP 4
The process is now done, and you may download receipt for your future reference.
*Your contribution will be credited within 3 working days.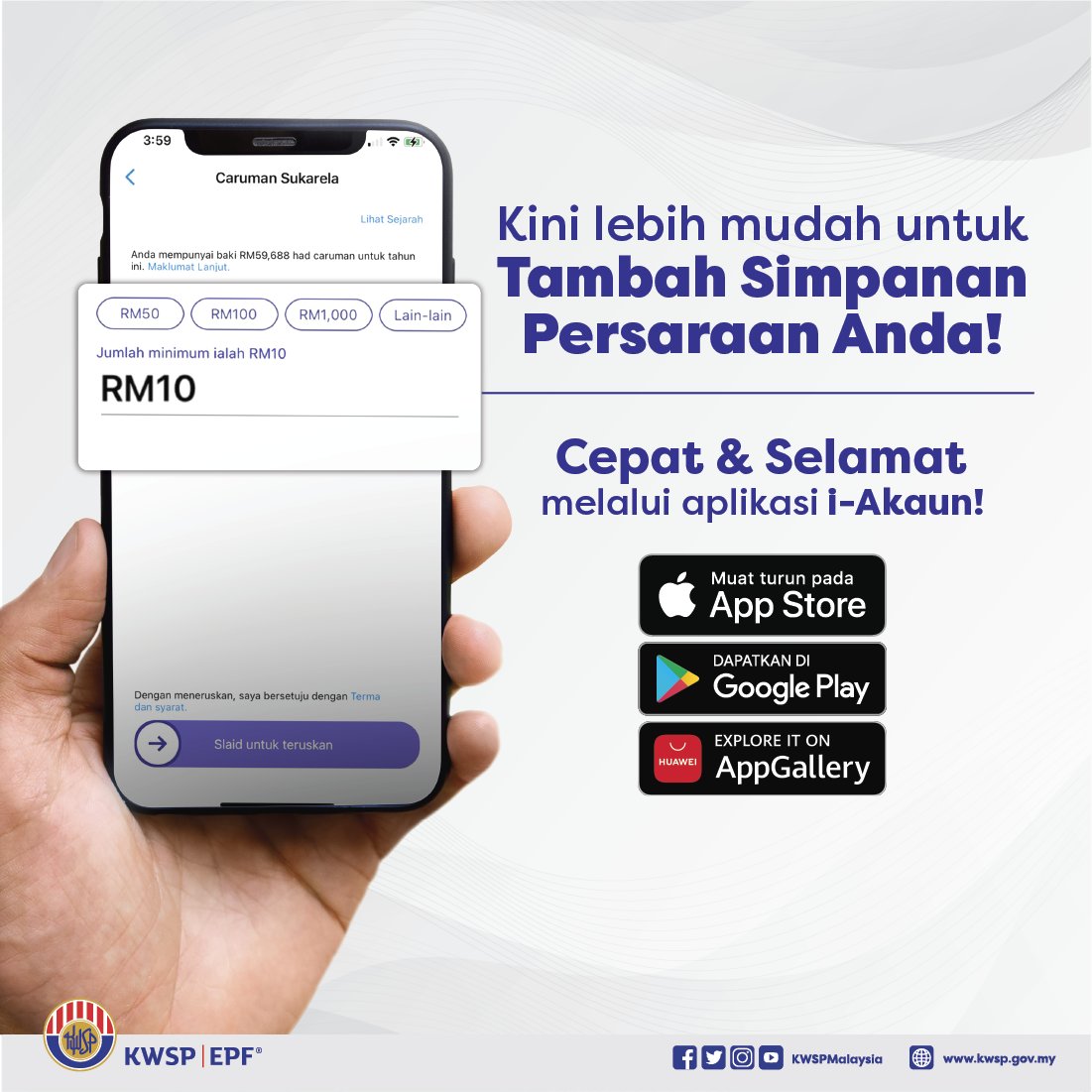 mypromo's Payday  WhatsApp Groups
Want to receive promos and deals via WhatsApp?
Join our 9.9 Sale groups!
1. Only Admin Can Post
2. 9.9 Sale Chit Chat Group
All Are Welcome!
Sign Up for New Accounts and Get Rewarded

mypromo.my: Referral Codes Center
Get Rewarded When you sign up with Referral Codes