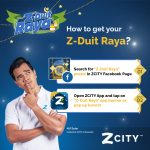 ZCity x SCAN & ZAP DUIT RAYA UP TO RM99.99

Lazada Daily Cashback Vouchers
Collect and Use these vouchers
Get all the best deals via our Social Media! Follow Us!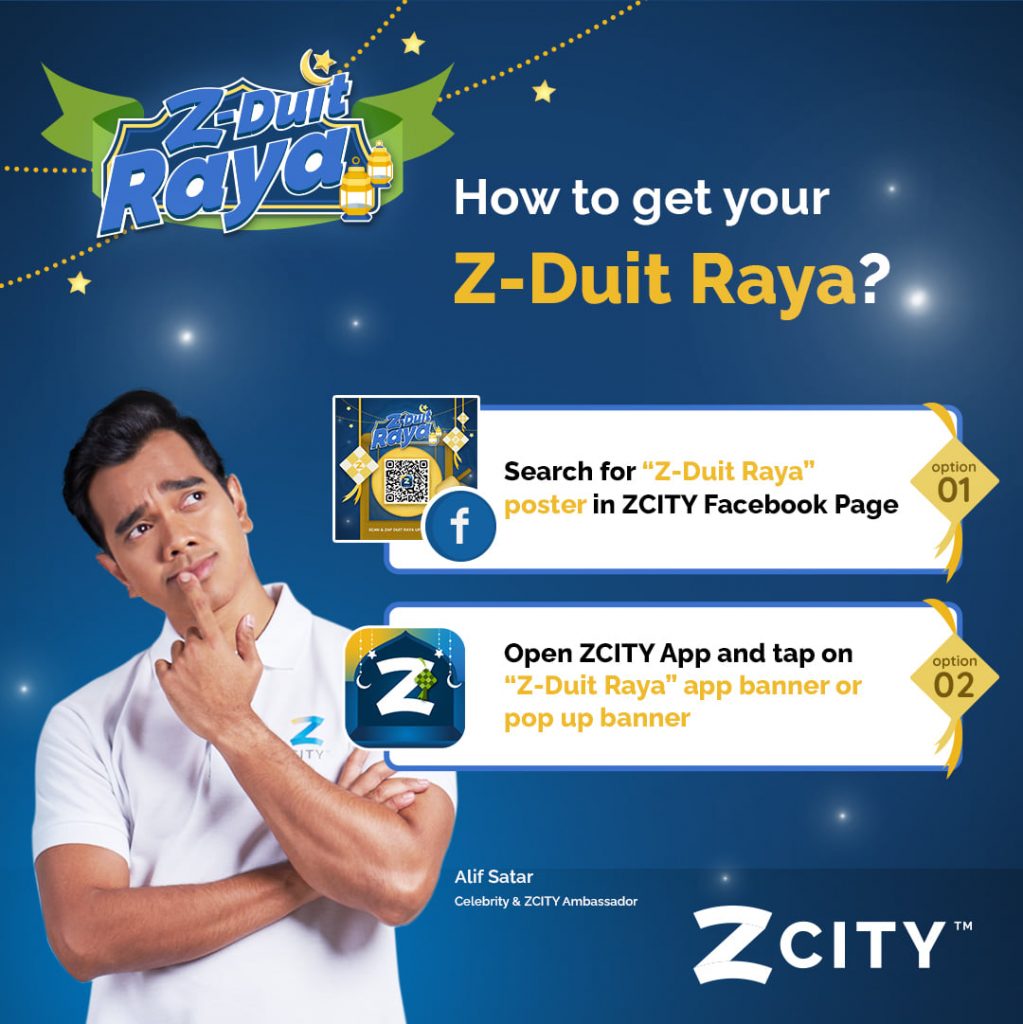 ZCITY nak bagi Z-DUIT RAYA! Dengar tak about the new way to bagi Duit Raya?
Are you ready for the ZDuitRaya? Celebrate your Raya with a modern twist by receive up to RM99.99 Z-Duit Raya when you scan the QR code using ZCITY app "Scan&Pay" button.
Cepat spread this joy and happiness to your family and friends this festive season with Z-Duit Raya!
*TIPS: Before #ZAP the Duit Raya
For new user, remember to download & register ZCITY app via App store!
For existing user, remember to complete your email verification at "Me" > "Please verify your email"
Receive your #ZDUITRAYA up to RM99.99 from ZCITY this Raya Season!
Simply follow the simple steps on how to redeem & spend your #ZDUITRAYA !
Scan your #ZDUITRAYA
New to ZCITY? Sign up Steps Here>> https://mypromo.my/sign-up-zcity
Follow the steps via ZCITY: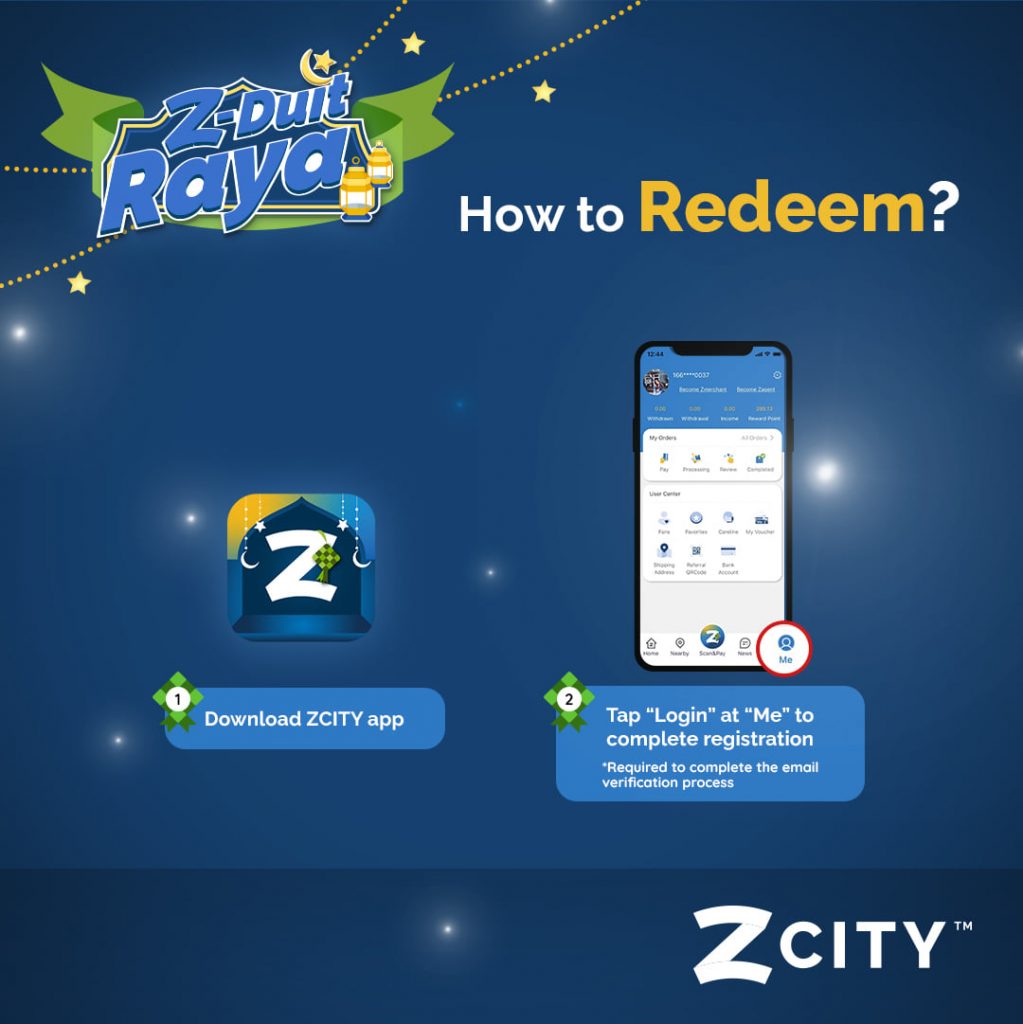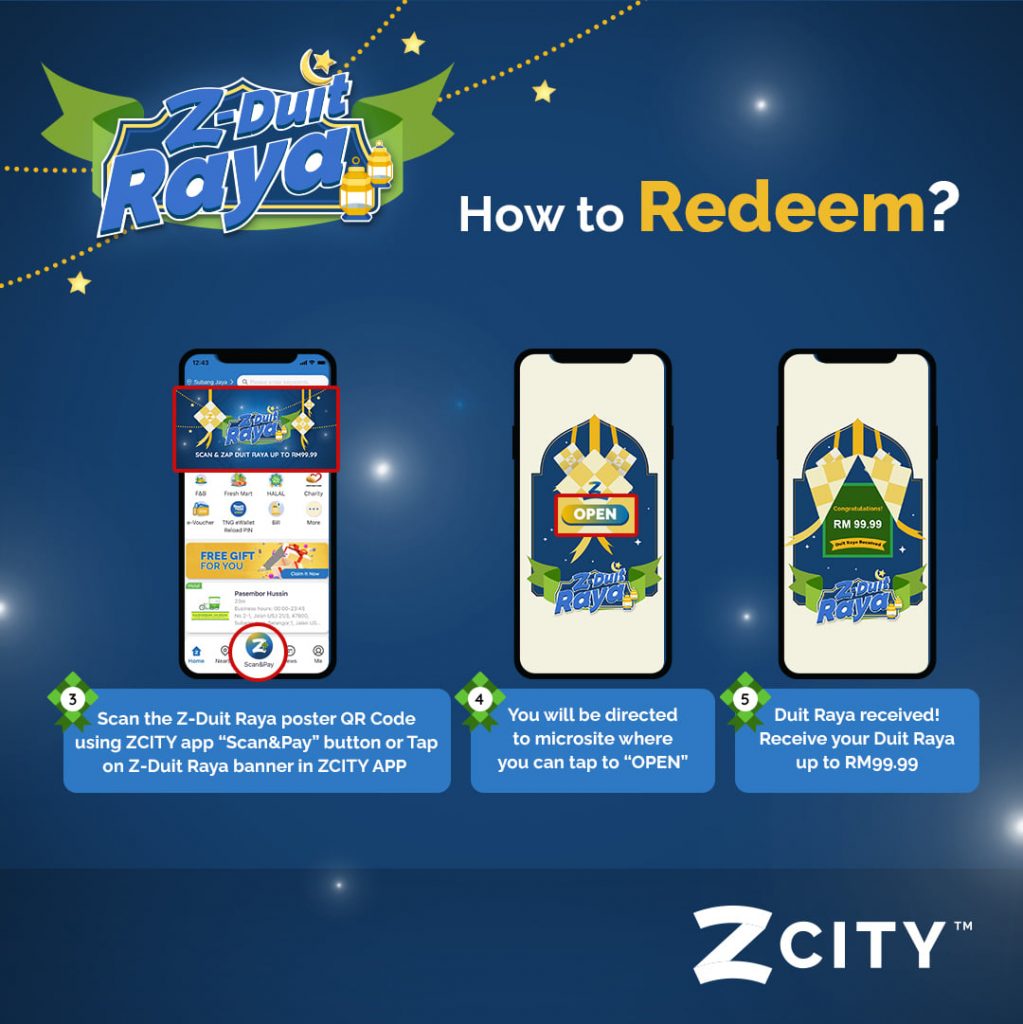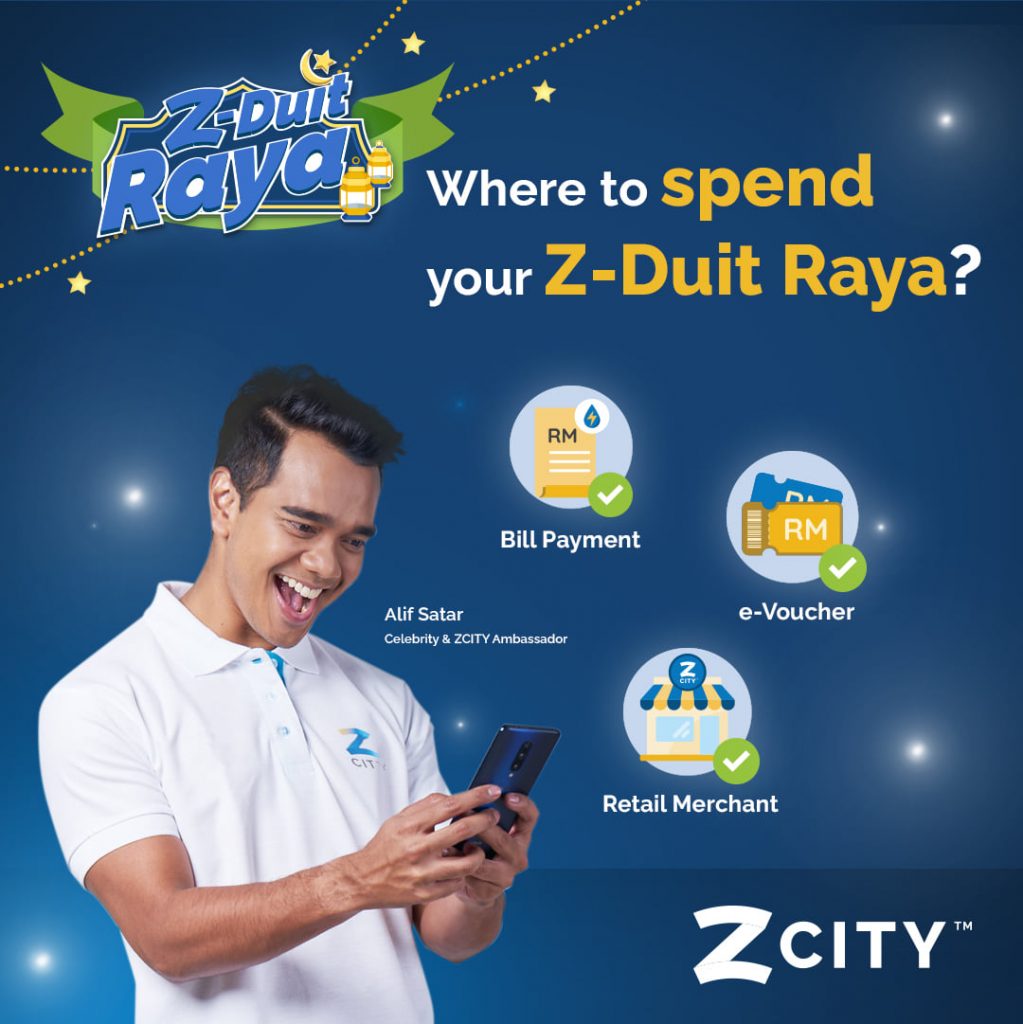 Sign Up For ZCity
Enjoy Great Benifits with ZCity
Sign Up Steps:
Follow these steps and enjoy 200 reward points + RM3 Zrebate.
Step 1: Register via this link: http://bit.ly/Z-City
Step 2: Enter Invitation Code (Get 200 reward points): 005SIW
Step 3: Fill in your phone number + password and slide to verify.
Step 4: Request for OTP, Enter OTP and Tap Sign Up.
DONE, very simple to register
---
mypromo's Payday  WhatsApp Groups
Want to receive promos and deals via WhatsApp?
Join our 9.9 Sale groups!
1. Only Admin Can Post
2. 9.9 Sale Chit Chat Group
All Are Welcome!
Sign Up for New Accounts and Get Rewarded

mypromo.my: Referral Codes Center
Get Rewarded When you sign up with Referral Codes