Get all the best deals via our Social Media! Follow Us!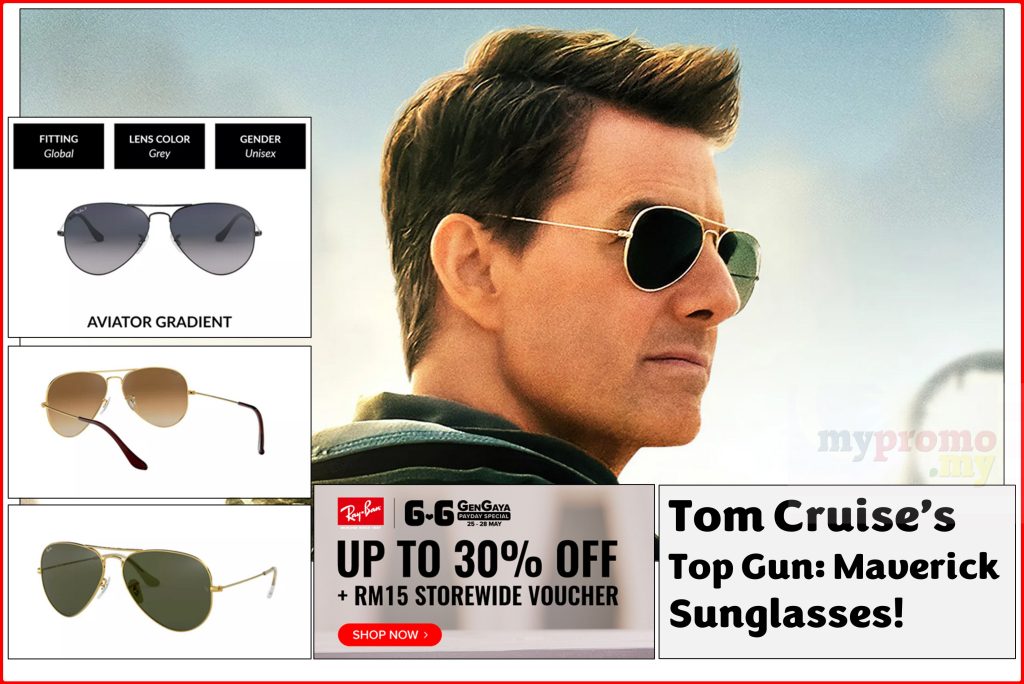 Actor Tom Cruise seems to be wearing Ray-Ban 3025 (also known as the Ray-Ban Aviator) sunglasses in the 2020 sequel Top Gun: Maverick. Tom Cruise, as Lieutenant Pete "Maverick" Mitchell, famously wore Aviator sunglasses with mirror lenses in the original Top Gun movie.
These Maverick's iconic Ray-Ban aviator sunglasses are available on Lazada and Shopee!
Shop Ray-Ban Now:
Shop Links (Check out vouchers and offers)
Shopee: https://shope.ee/8ensUpJDWs
Lazada: https://mypromo.my/lazada/ray-ban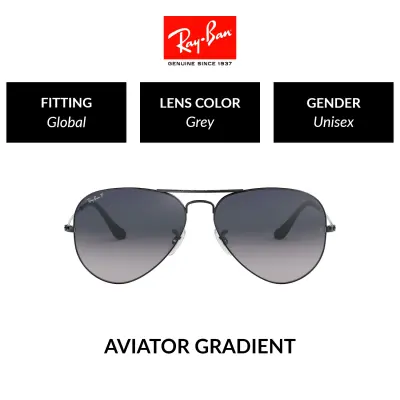 Ray-Ban AVIATOR LARGE METAL | RB3025 004/78 | Unisex Global Fitting | POLARIZED Sunglasses
Price: RM1,059.00
Shopee: https://shope.ee/4KetL0efhI
Lazada: https://invol.co/clax2rb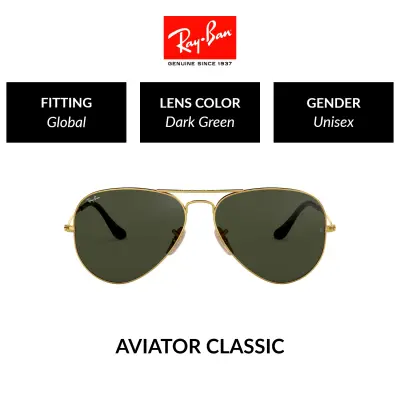 Ray-Ban Aviator Large Metal Unisex Global Fitting Sunglasses (58/62 mm) RB3025 181
Price: RM749
Shopee: https://shope.ee/9ozptPub56
Lazada: https://invol.co/clax2um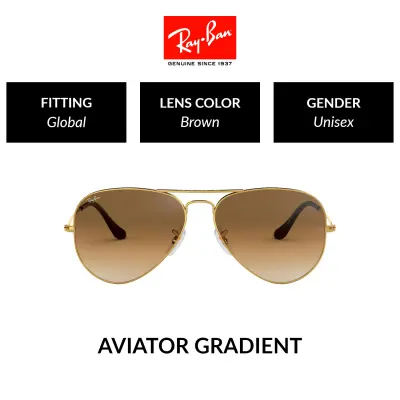 Ray-Ban Aviator Large Metal Unisex Global Fitting Sunglasses (58/62 mm) RB3025 001/51
Price: RM799
Shopee: https://shope.ee/1fe8AVwWuI
Lazada: https://invol.co/clax2vk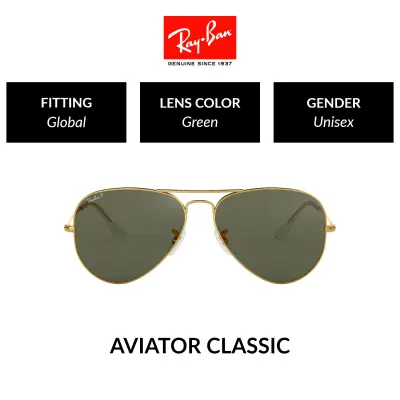 Ray-Ban AVIATOR LARGE METAL | RB3025 001/58 | Unisex Global Fitting | POLARIZED Sunglasses | Size 55/58/62mm
Price: RM1009
Shopee: https://shope.ee/4pb9wT7R21
Lazada: https://invol.co/clax33w
More Ray-Ban Sunglasses available here!
Shopee: https://shope.ee/8ensUpJDWs
Lazada: https://mypromo.my/lazada/ray-ban
More Promotions, Offers and Vouchers from Shopee and Lazada