Get all the best deals via our Social Media! Follow Us!
Join Shopee's mum's club now and be a savvy mummy! … Sign up today to receive a free Welcome Gift of your choice at our welcome gift shop. Get great discounts on baby care products and kids' fashion items with Shopee Malaysia's Mum Club! See fantastic deals and promotions on baby toys, baby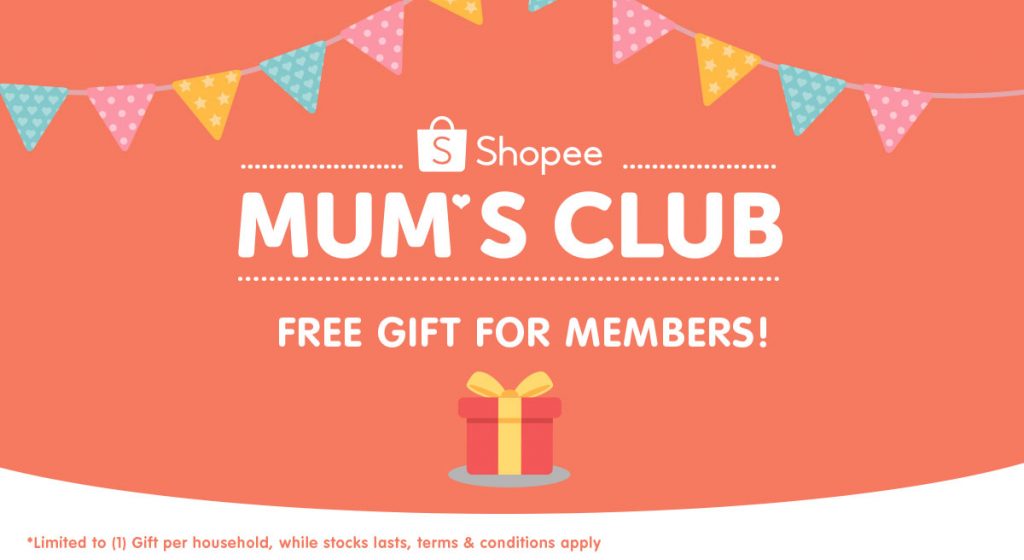 Get RM30 OFF Shopee Voucher when you sign up as member
Shopee x Mum's Club Free Gift
Sign Up to Claim Gift Voucher
Claim Here: https://bit.ly/Shopee-MumsClubGift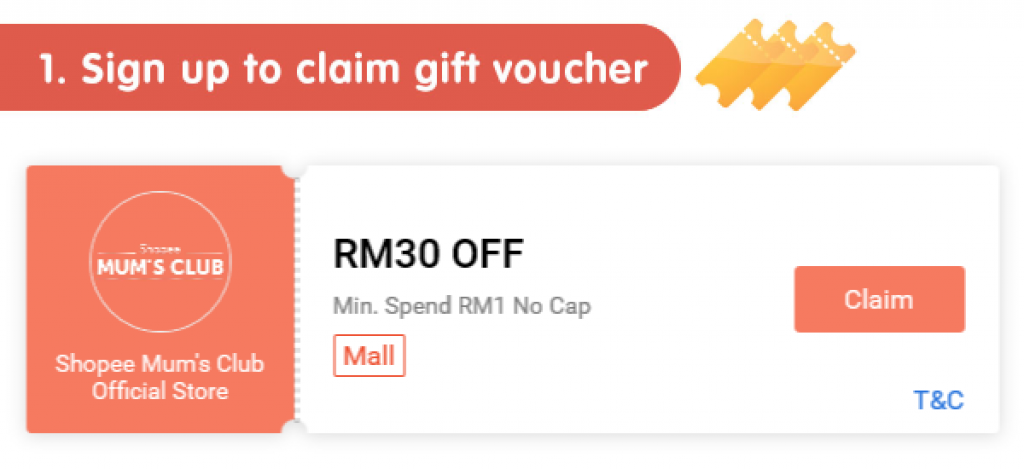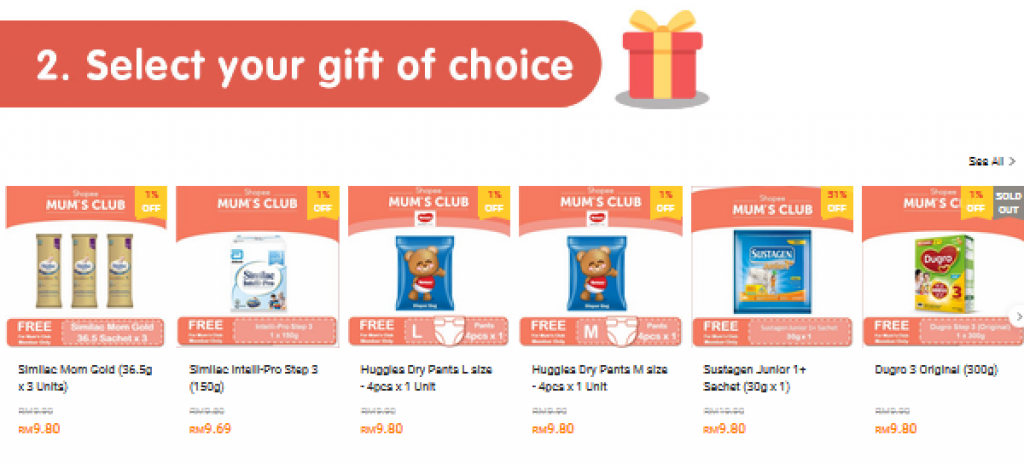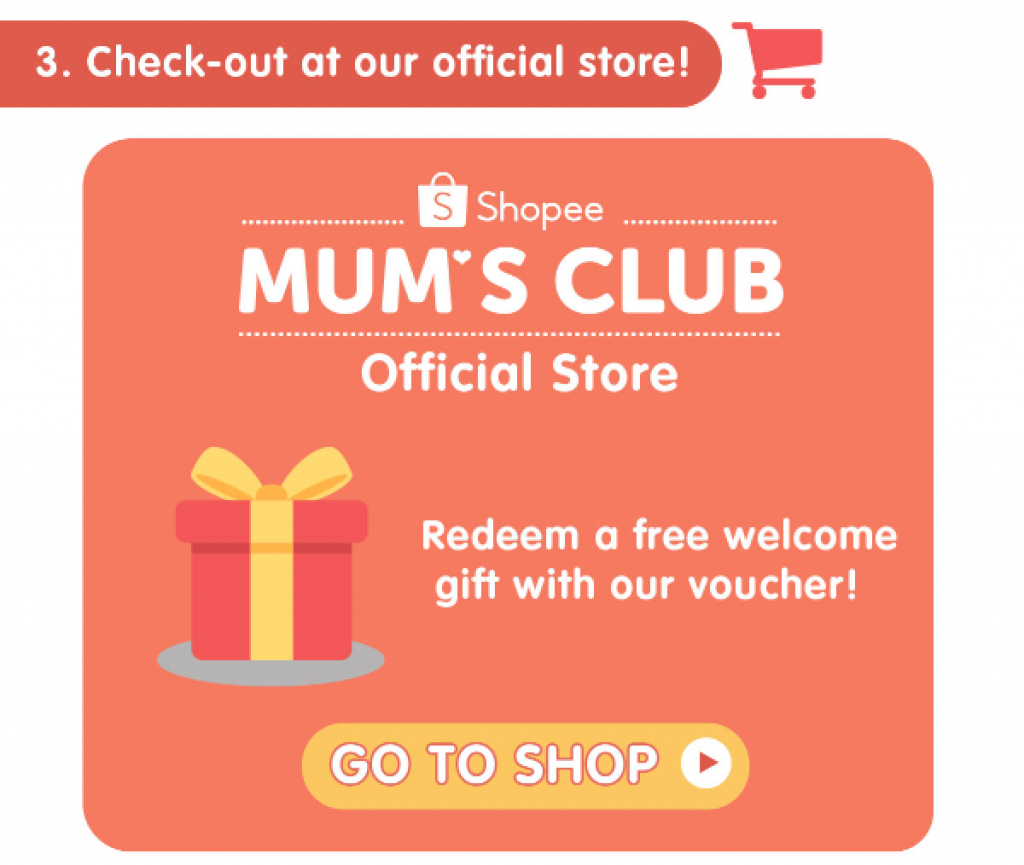 Sign up Shopee Mum's Club now to receive RM30 off voucher and redeem FREE Gifts. Shop Now:https://bit.ly/Shopee_MumsClub

Shopee's Mum's Club: Join and Get RM30 Voucher
Claim your RM30 Now
Get Great Discounts On Baby Care Products And More With Shopee's Mum Club!
If heavy price tags on baby care products, kids' fashion items, and all things children are getting you down, don't worry because Shopee Mum's Club is here to save the day! Sign up today to receive a free Welcome Gift of your choice at our welcome gift shop, and as a member, enjoy exclusive vouchers from participating brands such as Drypers, Enfagrow, Johnson&Johnson, and Philips Avent. On top of that, you will enjoy extra free shipping vouchers so you can keep a few more ringgits in your pocket!
What Can You Buy At Special Discounts On Mum's Club? Almost Anything For Your Little Ones!
We know that parenthood can be expensive, and we want to help ease that financial pinch. As a Mum's Club member, you can get a variety of deals on baby care products like baby feeding items, baby toys, baby clothes, as well as baby bath and toiletry items. We didn't forget about your older children though; you can find great Mum's Club promotions on kids' apparel and other kids' products for your little ones under 12 years of age here too. Wondering what brands you can enjoy discounts for under those categories? Let us tell you.
For feeding your baby, get goods from Pediasure, Dugro, Mamil, and other formula milk brands. For baby diapers, buy from brands like Petpet and Genki. Popular baby care hygiene product brands like Anakku and Pureen can also be found here. Of course, this is on top of the various baby toys and clothes brands, and popular kids' clothes brands as well! When purchasing on our platform, be sure to try and buy a lot from the same seller where possible, so that you can save on shipping. Also, when buying clothing, whether for babies or kids, check the sizes carefully before purchase, taking into consideration that younger babies will grow out of their clothing quickly if you buy pieces that fit too snugly. The same concept applies to buying formula milk; different types are better suited for different stages of your baby's development, so check the age recommendation before you add it to cart.
Enjoy Some Of The Best Promotions And Deals On Kids' Fashion Apparel And Baby Products Here On Shopee Malaysia' Mum's Club
Whether it's boys' fashion items, girls' fashion items, or baby care products, you will get amazing deals through the various special discounts you will get as a Mum's Club member. Promotions are updated regularly, so check in often, especially during our baby fair sales and special campaign periods. Not only do you get the perk of savings, you can also enjoy 24-hour delivery on a lot of the products featured in Mum's Club, getting your items swiftly. You can also be secure knowing that all purchases from Shopee Malaysia are protected using the Shopee Guarantee, where payments are only released to sellers after you have confirmed receipt of your items. So don't miss out on being a member; joining as a member may not stay free forever, so act fast or regret later!
More Promotions, Offers and Vouchers from Shopee and Lazada
Lazada 6.6 - 100% Cashback!
Sign Up for New Accounts and Get Rewarded

mypromo.my: Referral Codes Center
Get Rewarded When you sign up with Referral Codes