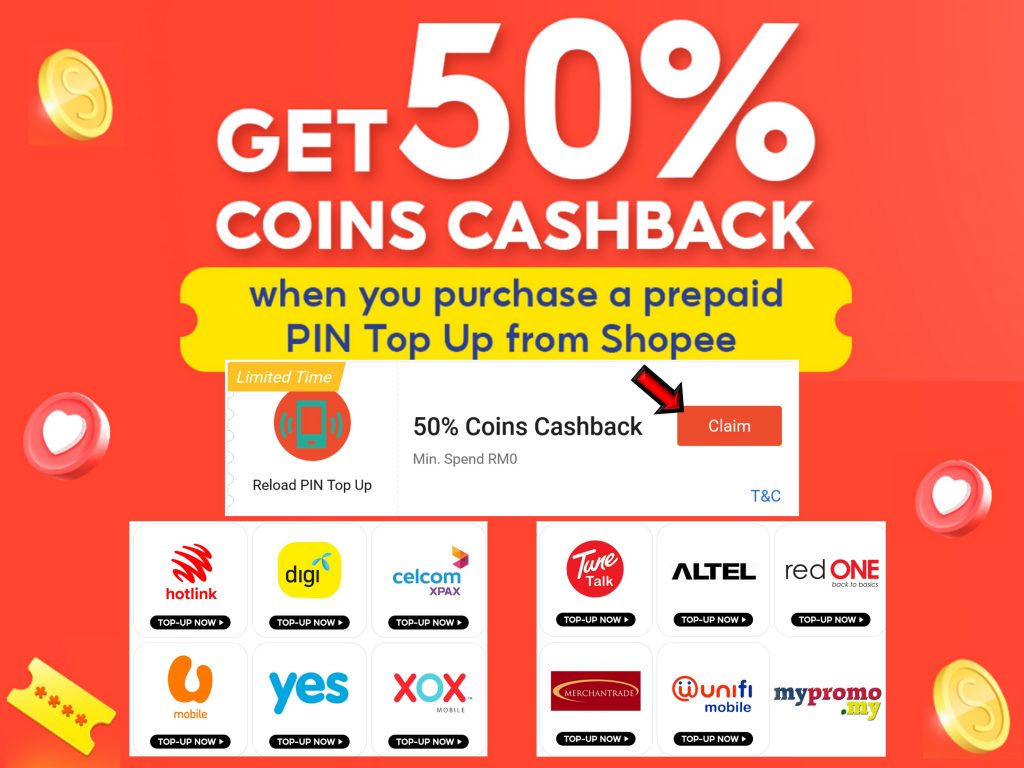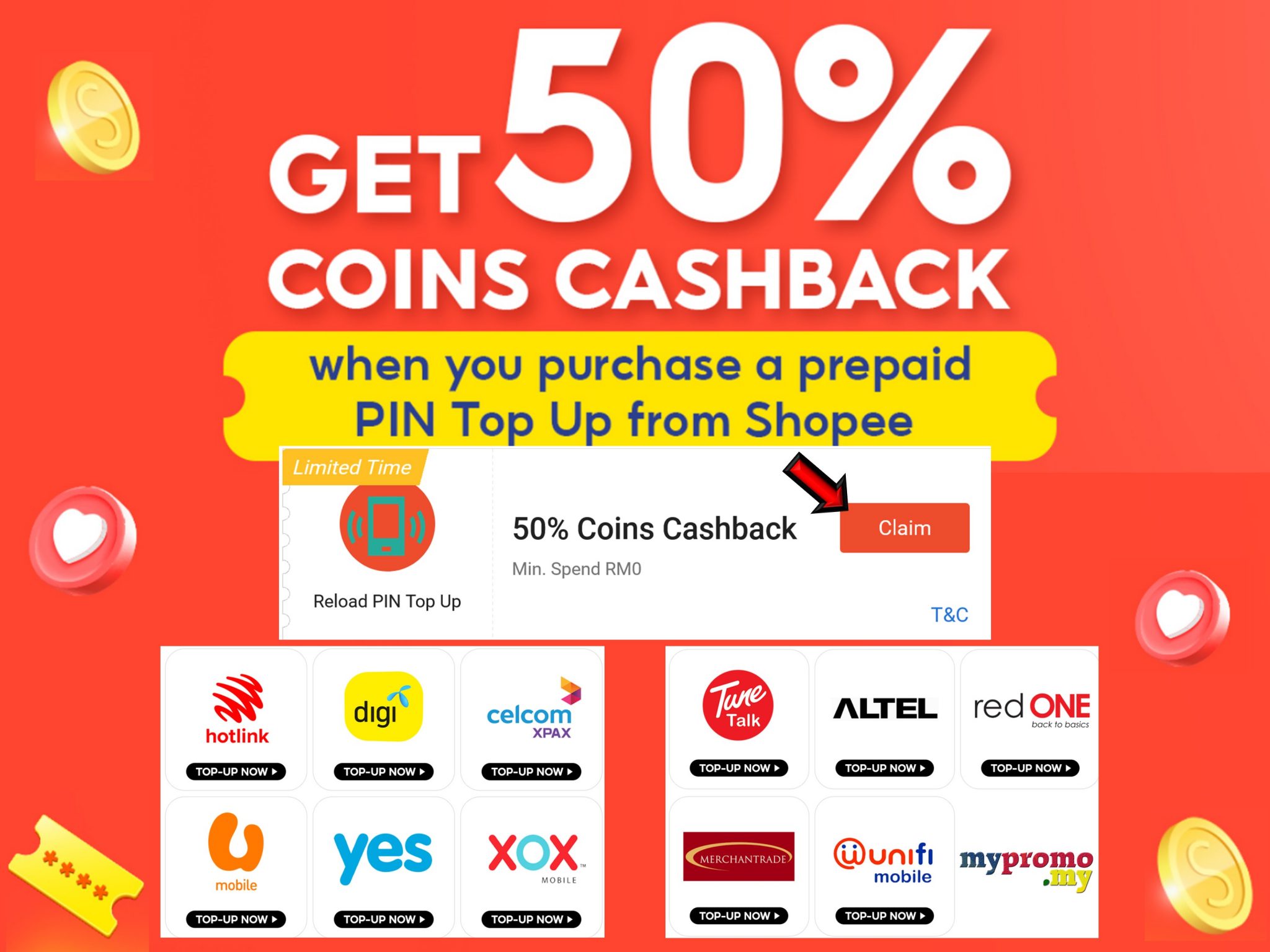 Shopee is offering 50% Coins Cashback when you purchase a prepaid PIN Top Up. All you have to do is to be the first 1333 users daily to claim voucher and purchase a reload pin top up.
Promotion is valid on 19 September – 24 September
Claim 50% Coins Cashback Voucher

Shopee Prepaid Top Up - 50% Off Voucher
Limited to 1333 Users Daily
Get all the best deals via our Social Media! Follow Us!
Participating Telecommunication Company
hotlink
digi
celcom
u-mobile
yes
XOX
Tune Talk
Altel
red ONE
Merchantrade
unifi
More Shopee Offers & Deals: https://mypromo.my/dealstore/shopee
How to Purchase Prepaid PIN via Shopee

Terms and Conditions
The Shopee Reload PIN Top Up Top Up campaign is a special campaign that allows registered Shopee users to get 50% Coins Cashback on their Reload PIN Top Up on Shopee.
Registered Shopee users will need to claim the 50% off Coins Cashback voucher and apply the voucher during the checkout process when paying for their Reload PIN Top Up on Shopee.
The 50% Coins Cashback vouchers for Reload PIN Top Up is limited to the first 1,333 users per day from 19 May – 24 May 2023 and is available for registered Shopee users to claim on a first-come-first-serve basis.
The 50% Coins Cashback voucher for Reload PIN Top Up is capped at 250 coins and requires no minimum spend. The vouchers are valid for one-time use only during the entire duration of the campaign.
Go to Shopee Main Page: https://shp.ee/b2qv3nx
More Promotions, Offers and Vouchers from Shopee and Lazada
Lazada 6.6 - 100% Cashback!
Sign Up for New Accounts and Get Rewarded

mypromo.my: Referral Codes Center
Get Rewarded When you sign up with Referral Codes