Exciting news! Shopee (MY) will be running exciting Sale this week!
17th February 2020: Husband Material
18th February 2020: The Man of Speed
19th February 2020: The Mobile & Accessories Guy
20th February 2020: Boss of The Day
21st February 2020: The Homely Man
22nd February 2020: The Computer & Gaming Man
23rd February 2020: Men's Wardrobe
That's not all! Shopee (MY) is also providing a set of exclusive codes for you: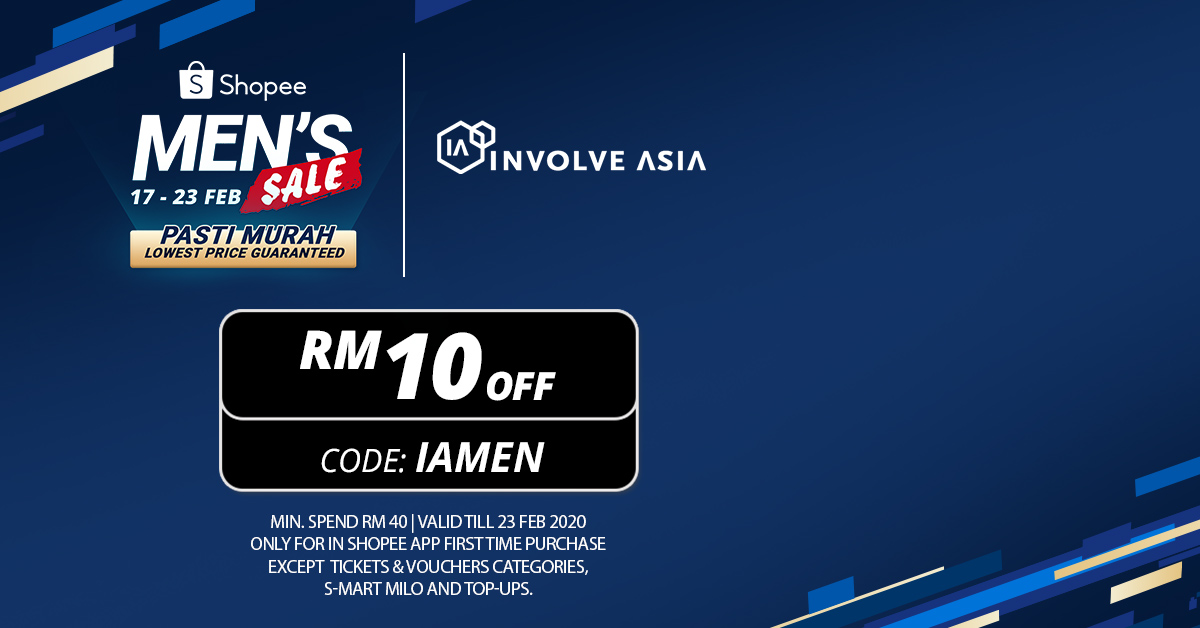 New Customer Exclusive Code!
Voucher Code: IAMEN
Voucher Value: RM10 Off Min Spend RM40
Validity Period: 17-Feb – 23-Feb
Only For Shopee App first purchase
Shop Now: Shopee (MY)
Existing Customer Exclusive Code!
Voucher Code: INVOLVESALE
Voucher Value: 15% Coins Cashback capped at RM10 Min Spend RM100
Validity Period: 17-Feb – 23-Feb
Quantity: 200
Shop Now: Shopee (MY)
Voucher Codes:
ATMEN
ATMENSALE
IAMEN
CUPONSALE
INVOLVESALE
MENFREECOIN
MENPICODICOIN
MILKSALE
SHOPBACKSALE
SMARTSALE
COINCUPON
COINSMART
COINSHOPC
COINSHOPBACK
COINMILK
COINDUCK

NESTLÉ®: Memenangi Gaji Lumayan Seumur Hidup