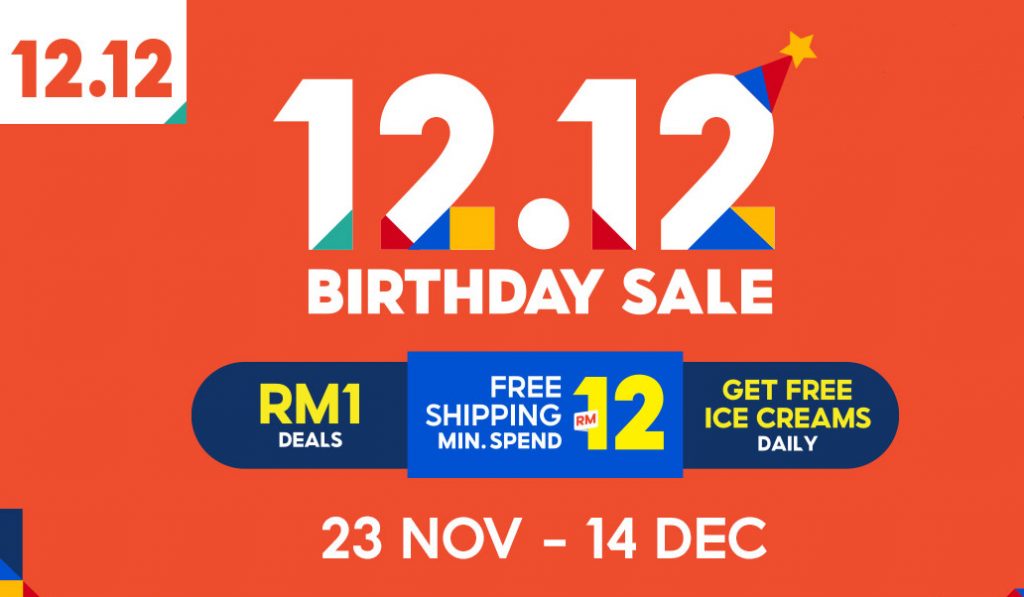 Shopee Malaysia's 12.12 Birthday Sale 2020 Is Back To End Your Year Merrily!
Need more or missed out on our 9.9 sale or 11.11 sale? No worries there, because you can grab even more amazing deals when shopping during Shopee Malaysia's 12.12 Birthday Sale! Buy home appliances, mobile phones, skincare products, and more at slashed prices, on top of extra savings from our daily free shipping vouchers with a minimum spend of just RM12. Besides the free shipping vouchers, there are other offerings during our Birthday Sale too!
One of them is Shopee's daily RM1 deals, which happen multiple times a day. Grab essentials at fantastically low prices when these deals are available (hint: it's during our Shocking Sale slots!). Additionally, plant free Family Mart ice creams on your Shopee Farm during our campaign period; if you manage to harvest every day, then it's free ice creams galore for you for an entire three weeks! It's truly a birthday celebration to remember when you join us at Shopee Malaysia.

Shopee Malaysia's 12.12 Birthday Sale
The Promos Don't Stop For A Variety Of Item Categories This 12.12 Sale!
Want to not worry about your child's milk needs for the first couple of months of 2021? Then make sure to keep an eye out for excellent discounts from milk brands like Dutch Lady and Enfagrow. Those shopping for a new mobile phones can keep their eyes peeled for special promotions on our platform from brands like Oppo, Realme, and OnePlus!
This 12.12 Birthday Sale, Shopee is also rewarding fashion and beauty enthusiasts with irresistible deals from QQ Outlet, Nutox, Watsons, Carlo Rino, and L'oreal, among others. Why not get whatever you need so you can be that gorgeous fashionista in 2021, since you can enjoy free shipping vouchers anyway?
Need footwear? Check out special offers from Dr. Cardin and Adidas. You can also stock up on home essentials like laundry detergent and other toiletries from Unilever, so that you are prepared to stay at home for a long time should the situation arise again. Trust us, we've thought of everything, so you'll really be missing out if you don't join us for the 12.12 sale this year (and all the years, honestly)!
Go Shopping Safely From Home And Enjoy Our Shopee Malaysia Promos And Benefits This 12.12 And Beyond!
Grabbing Shopee's free shipping vouchers, RM1 deals, and free ice cream is not all you can get when you shop on our platform. Every purchase you make on our platform is protected by our Shopee Guarantee, which means Shopee will wait for your acknowledgement within a certain time period that you've received your item as expected before we release the money to the seller. Your peace of mind is important to Shopee!
Additionally, if you want a guarantee that what you're buying is 100% authentic, you can shop from our Shopee Mall items, which are not only guaranteed authentic, but also offer you 15-day hassle-free returns too! Looking for discounts on specific branded items? Then checking out our Million Dollar Brands Discounts is a must this 12.12 sale and all year long. So come on in, looking forward to your visit this 23rd of November onward!
Garnier 12.12 Special Offers on Shopee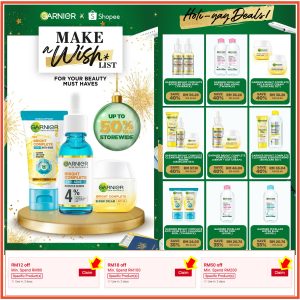 Check out more 12.12 Sales, Offers, Promotions and Deals
Lazada 12.12 Bank Vouchers
Collect & Use from 12.12 to 14.12

Lazada Daily Cashback Vouchers
Collect and Use these vouchers
Get all the best deals via our Social Media! Follow Us!
Shopee 12.12 Bank Vouchers
Claim Vouchers Now and Use on 12.12
Shopee Malaysia's 12.12 Birthday Sale 2020 Is Back To End Your Year Merrily!
Shop: http://shopee1212.mypromo.my
–
• Happening 23 Nov – 14 Dec
• Brands Spotlight
• RM1 Shocking Sale
Collect Vouchers:
• RM12 Free Shipping
• Daily Coins Cashback
• Category
Collect Now: http://shopee1212.mypromo.my
Lazada 12.12 Grand Year-End Sale 2020: https://mypromo.my/lazada-12-12-grand-year-end-sale-2020/
For More Promotions In BM: https://mypromosi.my/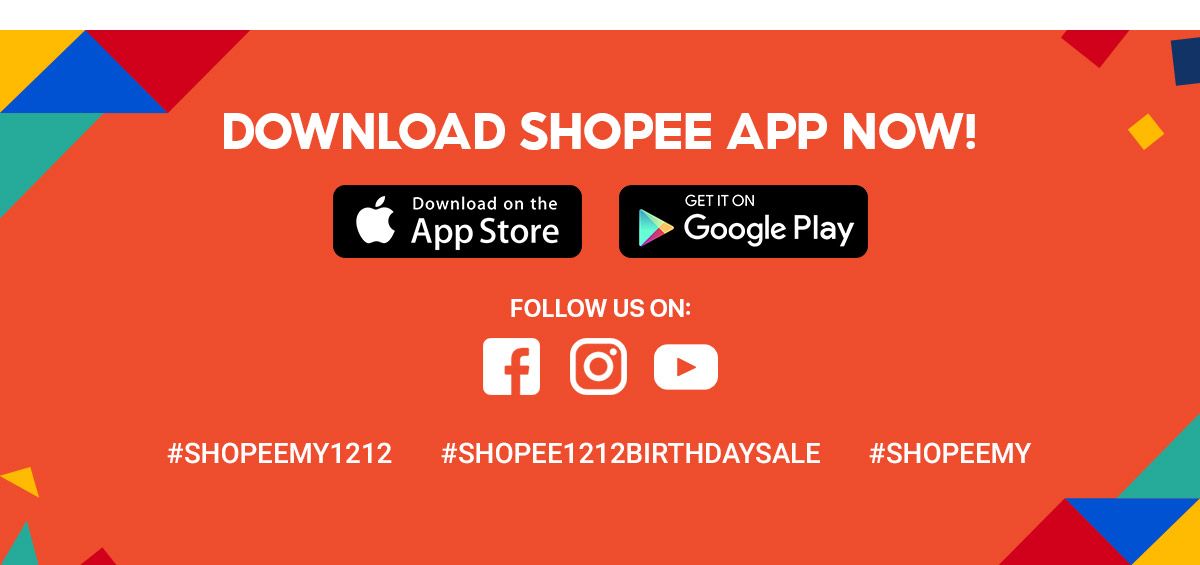 Enjoy your shopping at Shopee and do come back for more deals and offers. We will always keep you updated with the latest promotions! And don't forget to share all this with your friends and family!
mypromo's Payday  WhatsApp Groups
Want to receive promos and deals via WhatsApp?
Join our 9.9 Sale groups!
1. Only Admin Can Post
2. 9.9 Sale Chit Chat Group
All Are Welcome!
Sign Up for New Accounts and Get Rewarded

mypromo.my: Referral Codes Center
Get Rewarded When you sign up with Referral Codes