Lazada Daily Cashback Vouchers
Collect and Use these vouchers
Get all the best deals via our Social Media! Follow Us!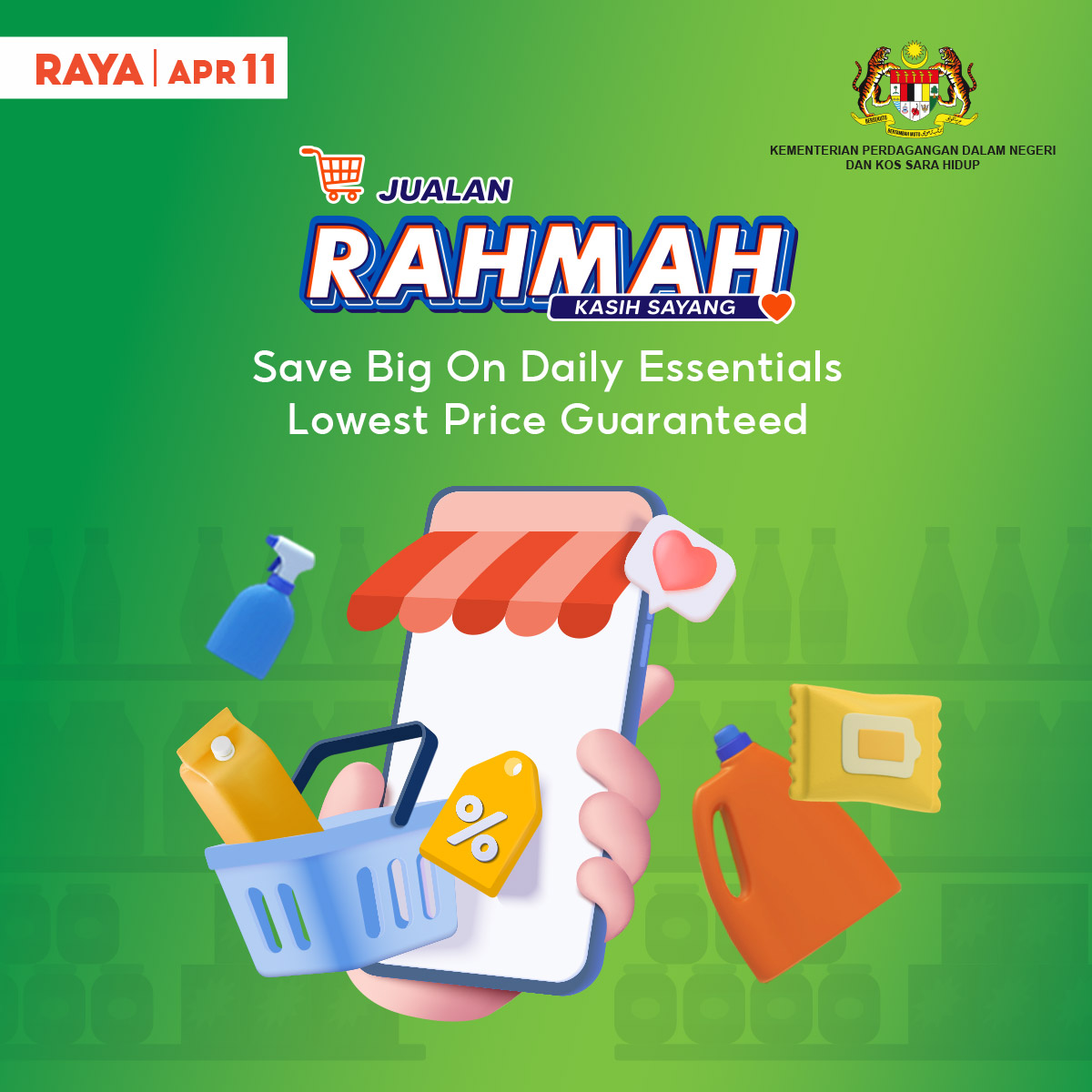 Kempen Jualan Rahmah 2023 – Dapatkan Barangan Keperluan Harian Anda Di Shopee Dengan Harga Terendah Dijamin Dan Jualan Murah
Bagaimanakah Anda Dapat Berjimat Apabila Membeli Di Shopee?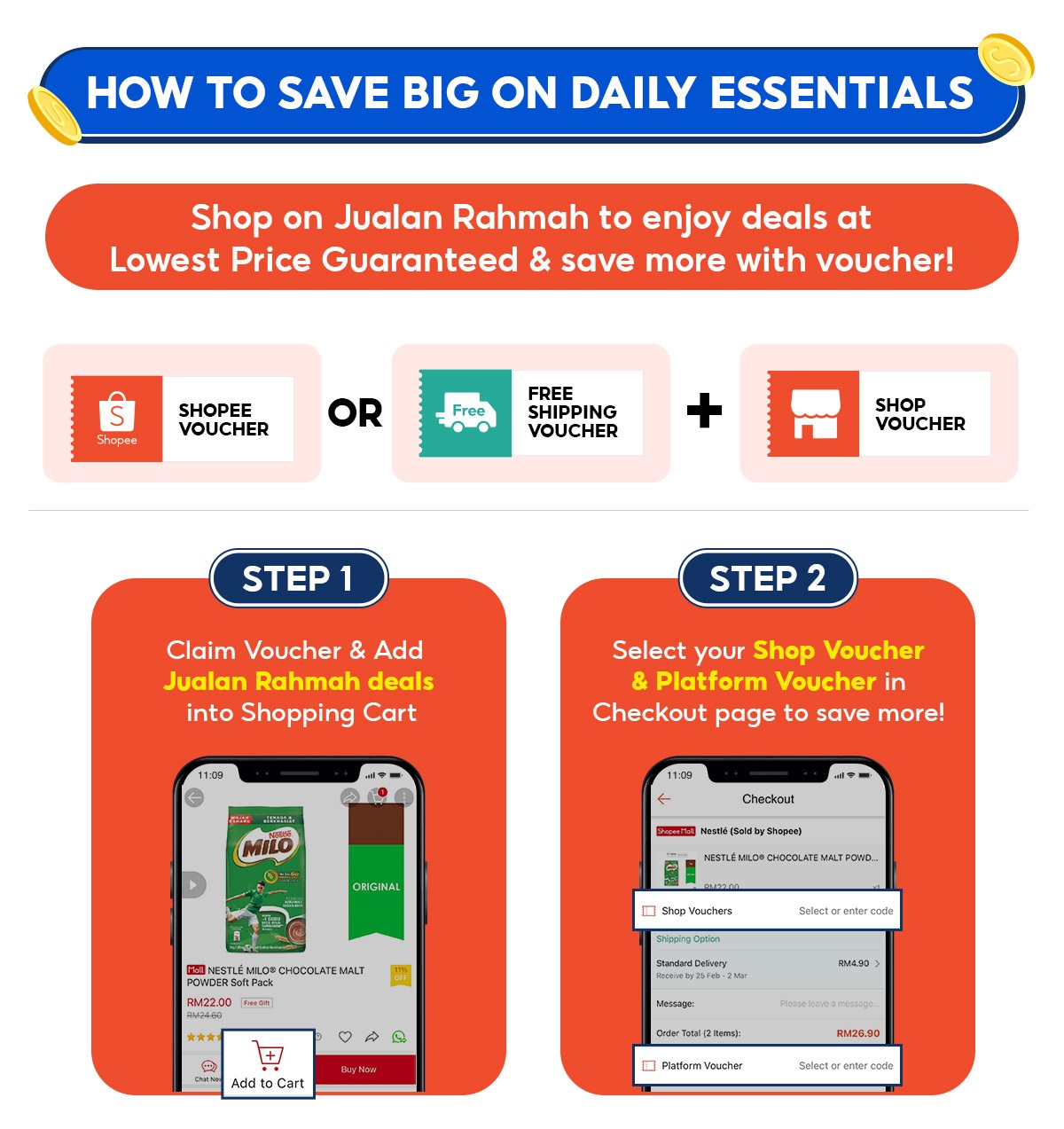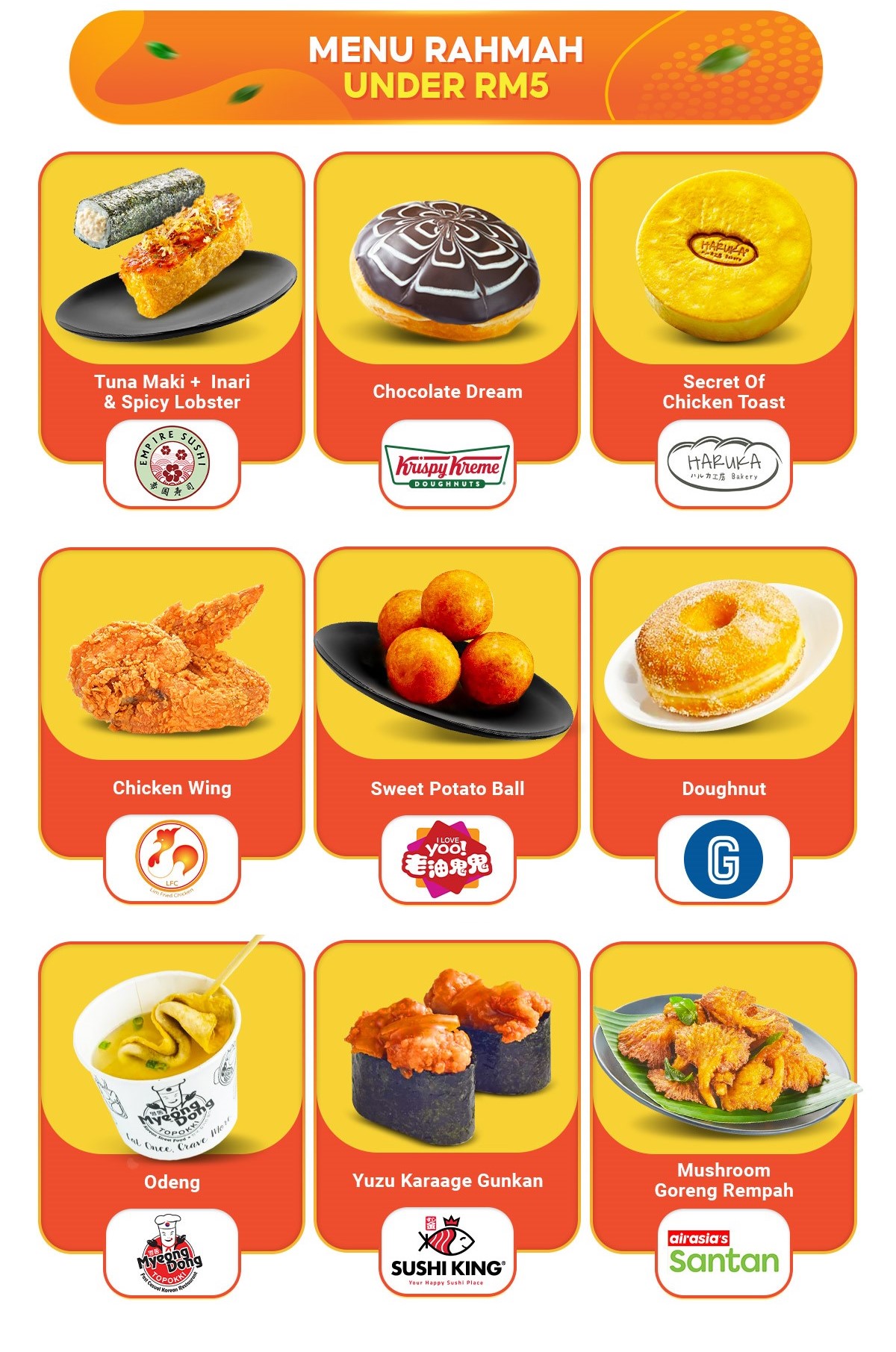 Kenaikan harga barang yang mendadak ekoran kemerosotan ekonomi semenjak beberapa bulan ini amat membebankan semua. Dari makanan hinggalah barangan keperluan harian, anda perlu berbelanja lebih setiap hari untuk menampung kehidupan anda sekeluarga berbanding setahun dua yang lalu.
Untuk membantu meringankan beban rakyat, kerajaan Malaysia telah melaksanakan program Payung Rahmah yang termasuk inisiatif Jualan Rahmah di mana barangan keperluan ditawarkan pada harga yang mesra poket. Sehubungan itu, Shopee juga mengadakan kempen Jualan Rahmah yang dapat mengurangkan perbelanjaan anda apabila anda membeli barang-barang keperluan secara dalam talian. Nak jimat lebih banyak? Belilah di Shopee dan nikmati tawaran-tawaran dan jualan murah setiap hari.
Kempen Jualan Rahmah menawarkan harga terendah dijamin di pasaran bagi pelbagai barangan keperluan harian. Anda boleh mendapatkan barangan seperti barang keperluan bayi, barang keperluan sekolah, serta barang runcit secara online dengan harga yang rendah.
Bukan itu sahaja, anda juga boleh berjimat apabila anda membeli barangan elektronik, produk kecantikan dan fesyen, produk kesihatan dan kecantikan, bahan makanan, mainan, dan banyak lagi.
Pembelian Dalam Talian Mendatangkan Lebih Banyak Penjimatan
Selain harga terendah dijamin dalam talian, pembelian secara online juga dapat membantu anda berjimat dalam kos minyak kenderaan dan caj parking apabila anda berkunjung ke kedai-kedai atau pasaraya. Shopee menawarkan kos penghantaran minimal melalui baucar-baucar penghantaran yang boleh anda tuntuti untuk digunakan bila-bila masa sahaja.
Ayuh Layari Shopee Untuk Menikmati Tawaran Harga Terendah Dijamin Bagi Meringankan Beban Kewangan
Jika Menu Rahmah dapat merendahkan kos makanan seharian, Jualan Rahmah pula dapat mengalakkan penjimatan besar atas pembelian barangan keperluan asas untuk anda sekeluarga. Tidak kira barangan keperluan bayi, sekolah, ataupun barangan runcit, pembelian secara online sangat mudah, menjimat masa, serta mendatangkan penjimatan ekstra dengan harga diskaun kompetitif dan jualan murah yang kerap ditawarkan. Dengan adanya Shopee, anda boleh mendapatkan apa-apa jua barangan keperluan asas yang murah pada bila-bila masa dan dimana-mana sahaja.
More Promotions, Offers and Vouchers from Shopee and Lazada
mypromo's Payday  WhatsApp Groups
Want to receive promos and deals via WhatsApp?
Join our 9.9 Sale groups!
1. Only Admin Can Post
2. 9.9 Sale Chit Chat Group
All Are Welcome!
Sign Up for New Accounts and Get Rewarded

mypromo.my: Referral Codes Center
Get Rewarded When you sign up with Referral Codes