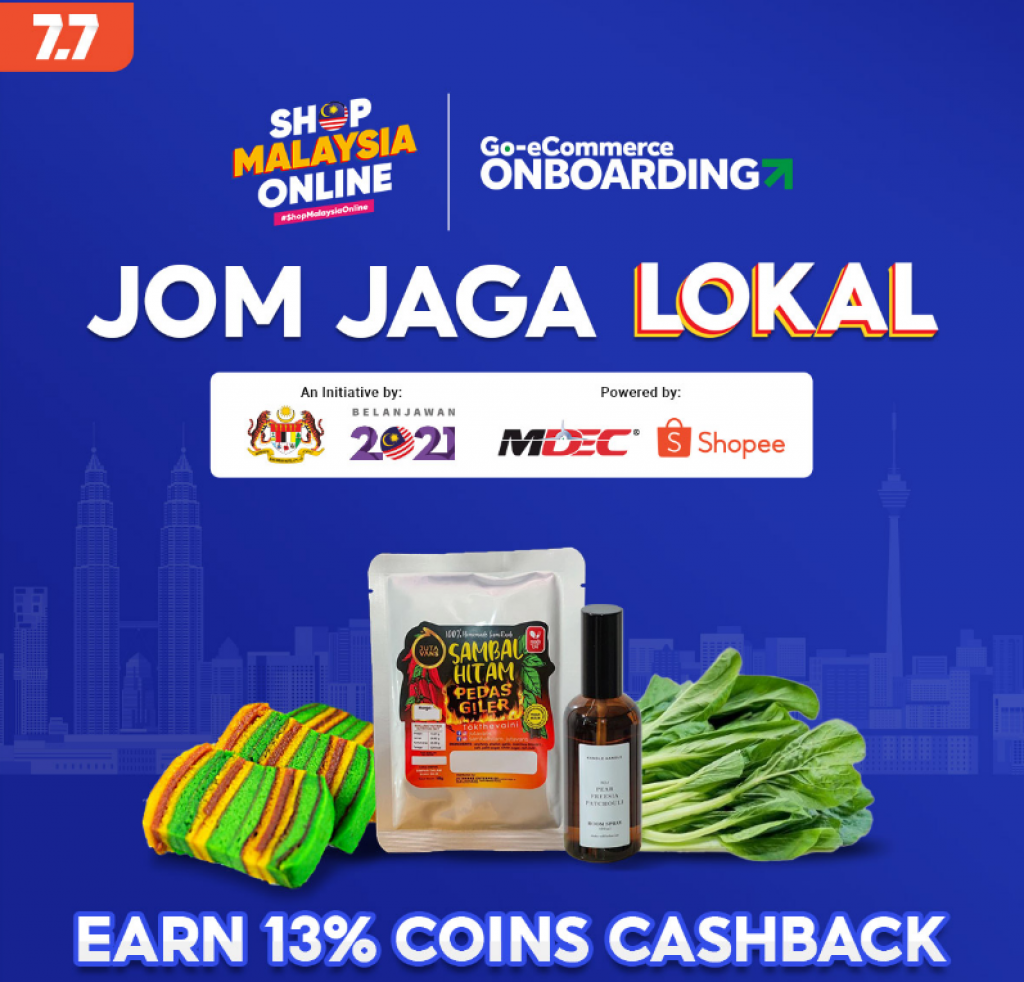 WHY BUY FROM LOCAL SELLERS?
Many Malaysians have been impacted greatly by the global pandemic that began in 2020.
Shop Malaysia Online and Go-eCommerce is a partnership between Shopee and the Government of Malaysia via MDEC to drive support and orders for local sellers so they can continue to provide for themselves and their families, as well as contribute to the economic prosperity of the country.

ShopeePay x Shell RM4 Cashback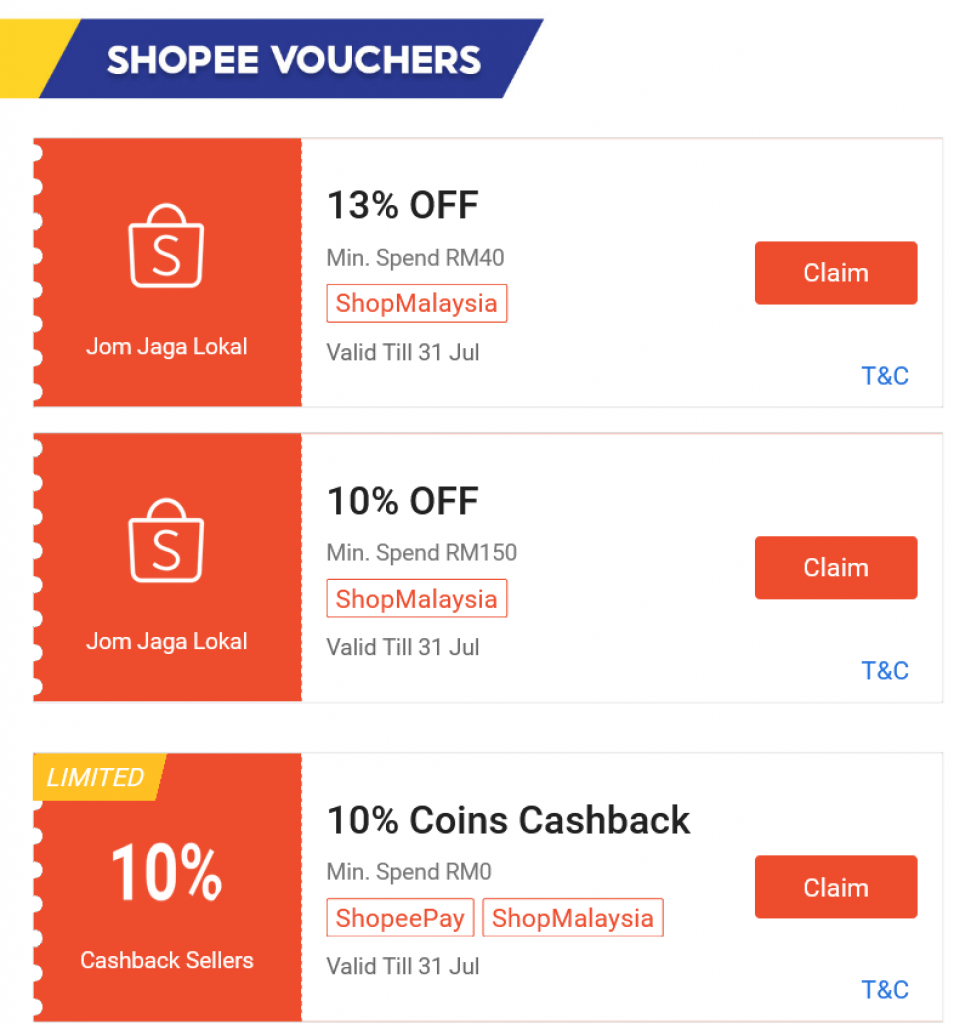 Get all the best deals via our Social Media! Follow Us!
ShopeePay x Shell RM4 Cashback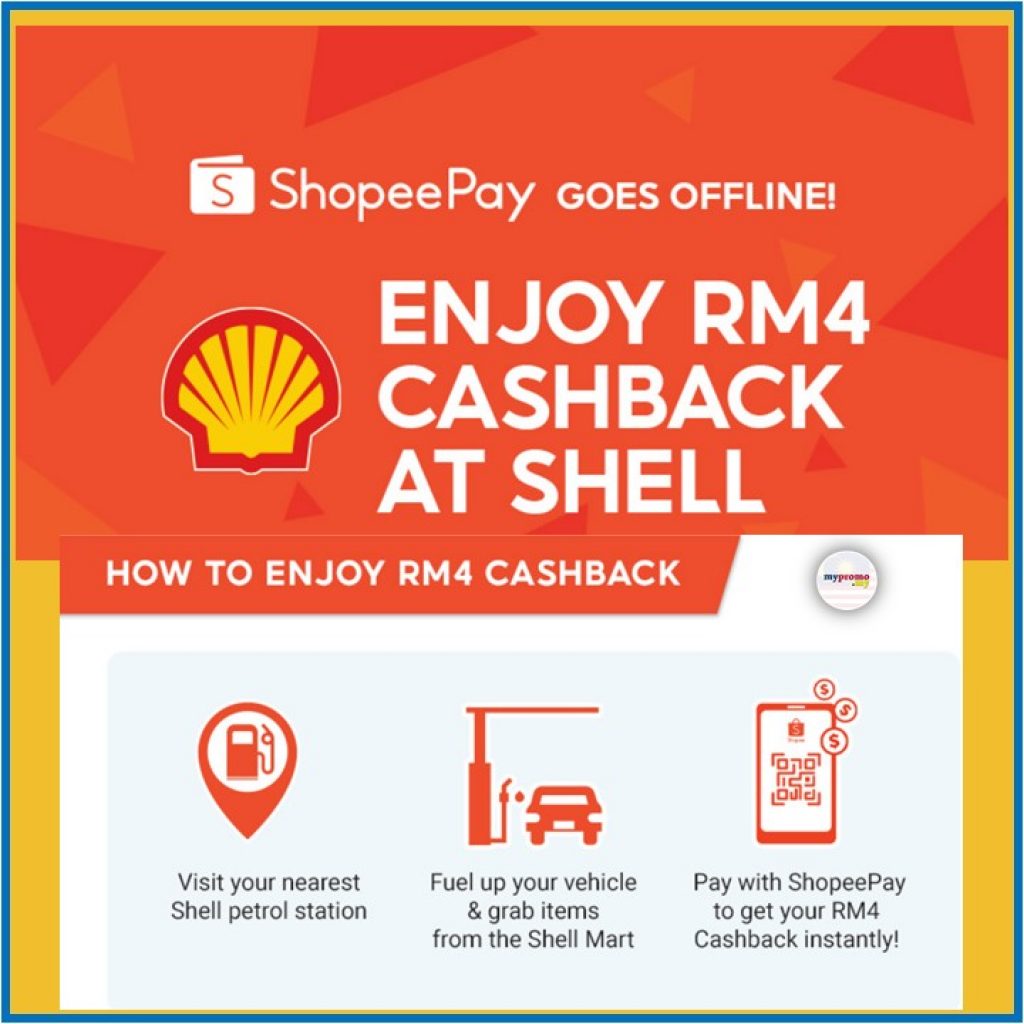 ShopeePay goes OFFLINE! Enjoy RM4 cashback at Shell Petrol Stations when you pay with ShopeePay!
How to Enjoy RM4 Cashback:
Visit your nearest Shell petrol station
Fuel up your vehicle and grab items from Shell Mart
Pay with ShopeePay to get your RM4 Cashback instantly!
*Limited to 2 redemptions per user with a minimum spend of RM50
Note: ShopeePay is only available on the Shopee mobile app!

ShopeePay x Shell RM4 Cashback
Terms & Conditions ShopeePay x Shell:
• The RM4 Cashback promotion is limited to the first 250,000
transactions, valid from 15 July – 15 August 2021.
• All payments must be made with ShopeePay QR via Shopee mobile app with a minimum spend of RM50 to enjoy your RM4 cashback. The promotion is valid for all Shopee users who have activated their
ShopeePay e-wallet.
• The promotion is limited to 2 redemptions per user during the entire duration of the campaign.
For up-to-date offers via Our Telegram: http://bit.ly/mypromo-telegram
More Promotions, Offers and Vouchers from Shopee and Lazada
More Promotions, Offers and Vouchers from Shopee and Lazada