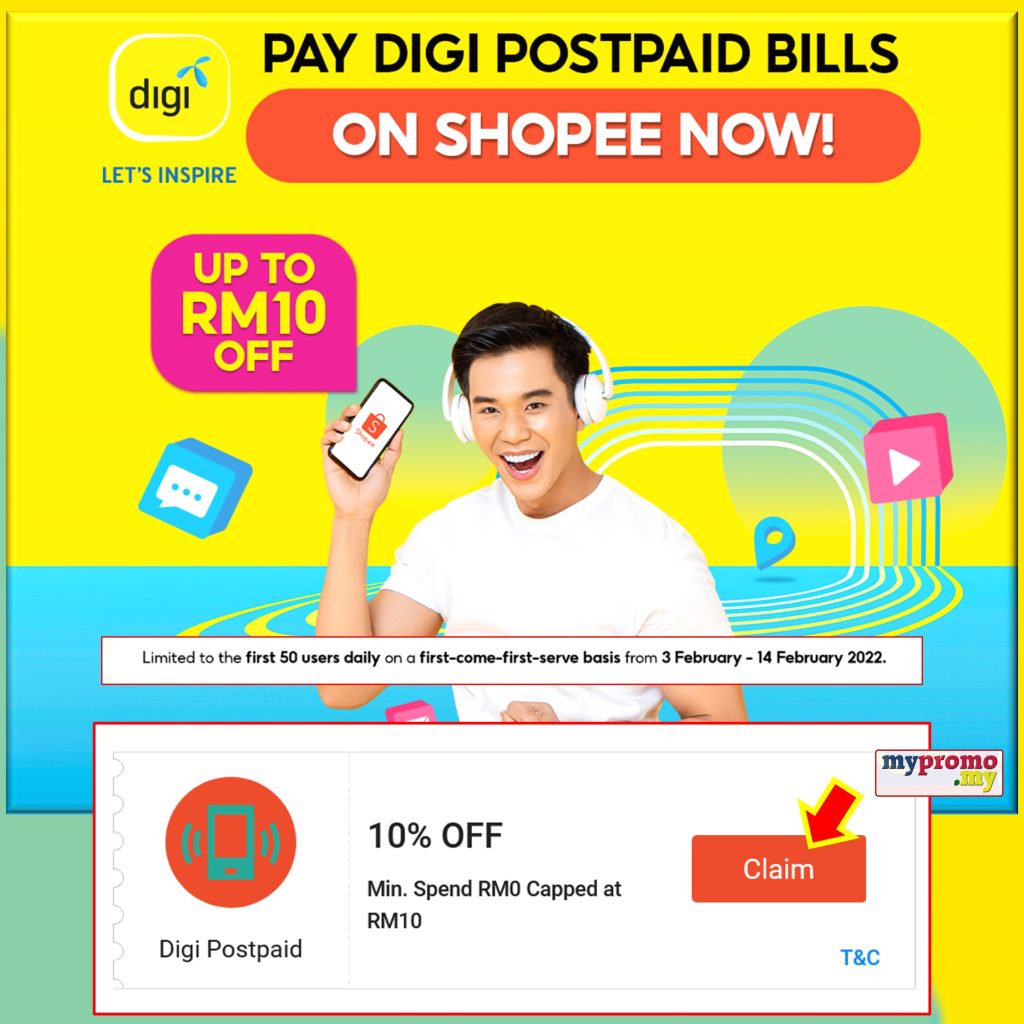 Pay DIGI postpaid bills on Shopee now and enjoy up to RM10 Off! Claim 10% off with no minimum spend voucher. Limited to the first 50 users daily on a first come first serve basis from 3 June – 14 June 2022
Claim DIGI Voucher now

Shopee x Digi Postpaid
Get up to RM10 Off


Terms & Conditions
The Digi Postpaid campaign is a special campaign that allows registered Shopee users to get a 10% discount on Postpaid payments on Shopee.
Registered Shopee users will need to claim the 10% Discount Voucher and apply the voucher during the checkout process.
The 10% Discount Voucher is limited to the first 50 users daily on 3 February to 14 February 2022 and is available for registered Shopee users to claim on a first-come-first-serve basis.
The 10% Discount Voucher is capped at RM10 and requires no minimum spend.
Each registered Shopee user can only claim and use the voucher once.
More Promotions, Offers and Vouchers from Shopee and Lazada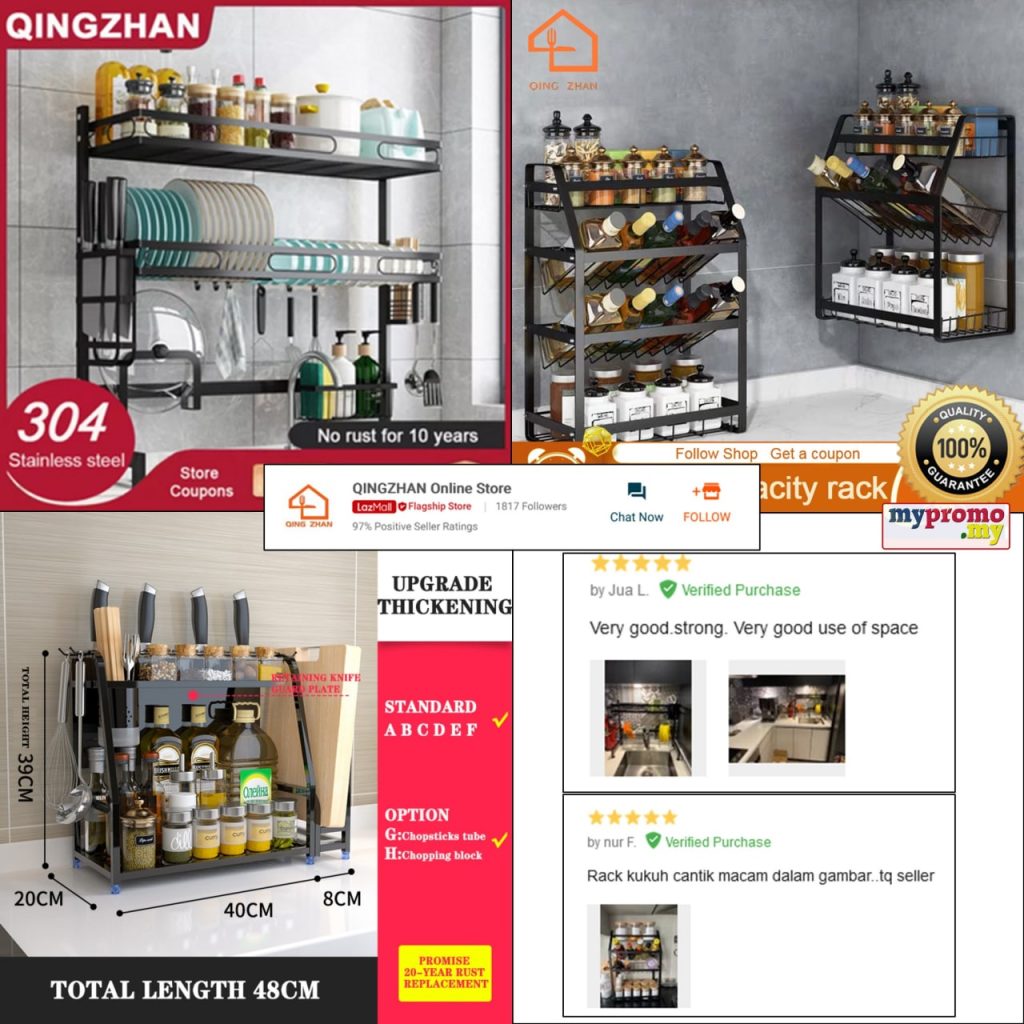 Get your kitchen organized with products from QINGZHAN (LazMall)
Dishwasher rack stainless steel
Buy Now: https://c.lazada.com.my/t/c.1SvOEV
• The frame structure is sturdy, durable, does not rust, and has the principle of saving space.
• Easy to install
Stainless Steel Seasoning Rack
Buy Now: https://c.lazada.com.my/t/c.1Svr2k
• Dish rack structure is sturdy, durable and do not rustSmart organizer with space saving principle·
• Come with cutting board holder and cutlery organizer. 1 side for dish and another side for cups
Multifunctional seasoning rack storage
Buy Now: https://c.lazada.com.my/t/c.1SvsRd
• Storage: Spices/oil/pancake cart/forks and knives/chopsticks
• Material: stainless steel, carbon steel, anti-rust