Get all the best deals via our Social Media! Follow Us!
Another round of Shopee Sale is coming up. Get ready for Shopee 6.6 Super Sale now and collect these bank vouchers. Use them at check out from 4 June onwards.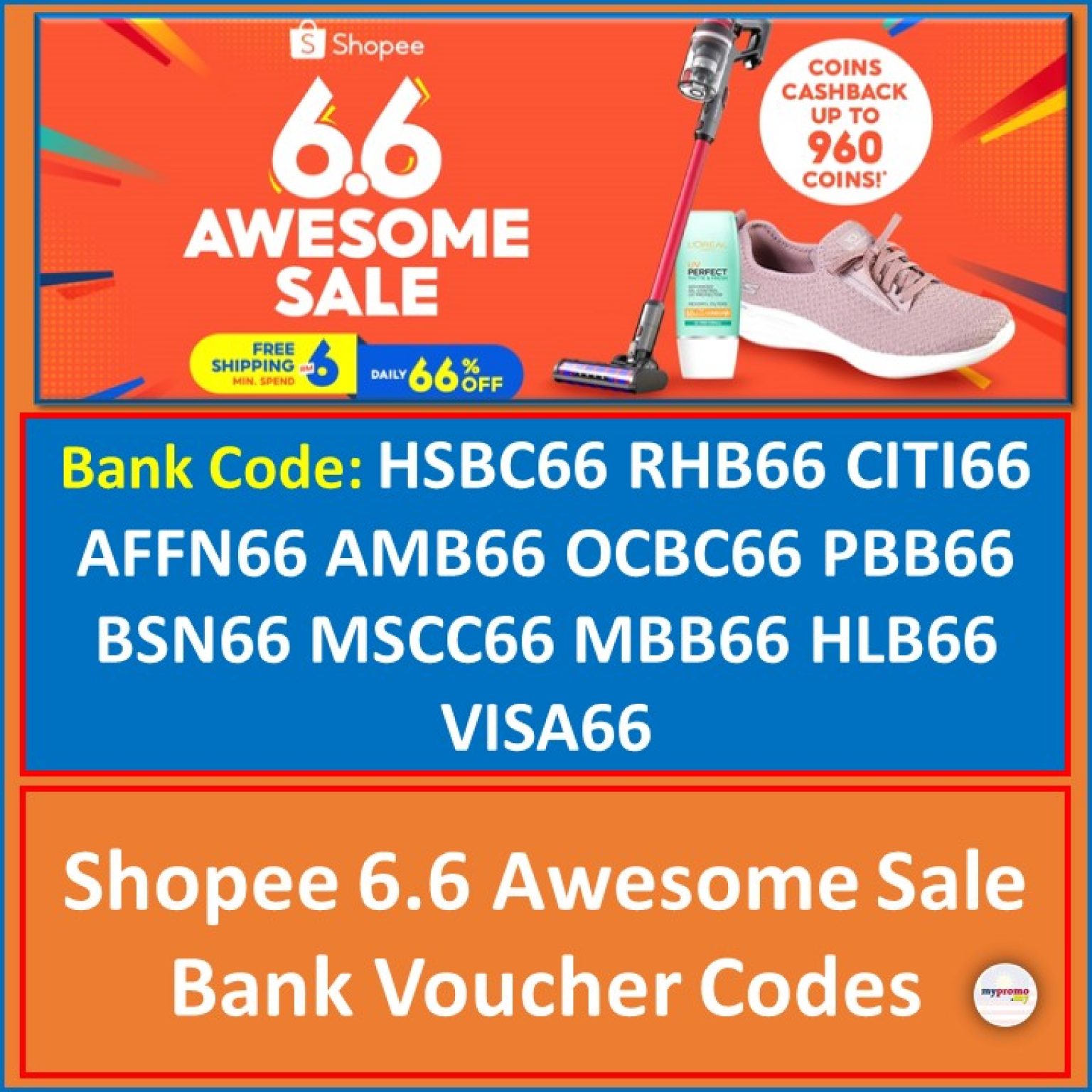 Method to Claim Vouchers:
Copy code listed below.
Go to Shopee Voucher Page: https://shp.ee/p7gde55
Paste Code without # and Apply
Copy Code: BP66 HSBC66 RHB66 CITI66 AFFN66 AMB66 OCBC66 PBB66 BSN66 MSCC66 MBB66 HLB66 VISA66
Lazada + Shopee 6.6 Vouchers Compilation:
> https://mypromo.my/lazada-shopee-6-6-vouchers-code
FOR 2023 Shopee 6.6 Sale Please Visit this link: https://mypromo.my/shopee-6-6-sale-promo-code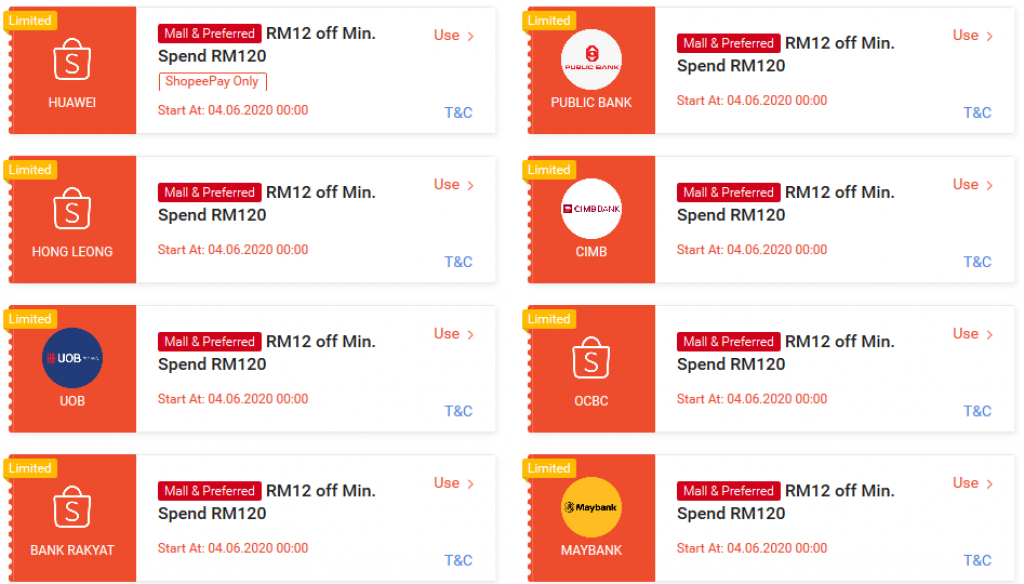 Voucher List:
Method to Collect Vouchers:
Go to Shopee: https://www.shopee.mypromo.my
Shopee> Me > My Vouchers >
Input Voucher Code >
Save
Bank Voucher Codes
Value: RM12 off Min. Spend RM120
Valid Time: 04.06.2020 00:00 – 06.06.2020 23:59
CIMB66
MBB66
HLB66
SCB66
CITI66
BSN66
AMB66
PBB66
BI66
RHB66
HUAWEI66
MBO66
BRKYT66
OCBC66
UOB66
More Voucher Codes Here: https://mypromo.my/shopee-66sale/
AEON x Shopee 6.6 Super Sale
Discount Voucher
Promo code: AEONCR66 (For AEON Credit Card)
Promo code: AEONCRM66 (For AEON Member Plus Visa Card)
Value: RM12 off min. spend RM120
Limited to the first 1,000 redemptions for each voucher code.
How to claim:
Shopee>Me>My Vouchers
Input Voucher Code> AEONCRM66 or AEONCR66
Here's what you'll get:
Existing user: RM12 off min. spend RM120
Promo code: CITI66
Validity: 4–6 June 2020
Are you SUPER excited for the Shopee 6.6 Super Sale?
Because we're giving you up to RM22 OFF!
Get your hands on your favourite items, from makeups to motorcycles.
-amazing deals galore all from the comfort of your sofa!
New user: RM10 off min. spend RM40
Promo code: NCITI66
Validity: 30 May–7 June 2020
How to claim:
1. Go to Shopee: https://www.shopee.mypromo.my
2. Shopee>Me>My Vouchers
3. Input Voucher Code> CITI66
4. Save
More Vouchers Here: https://bit.ly/ShopeeSuper66