Telegram Channel
Updated Daily with the Best Deals and Offers
Get all the best deals via our Social Media! Follow Us!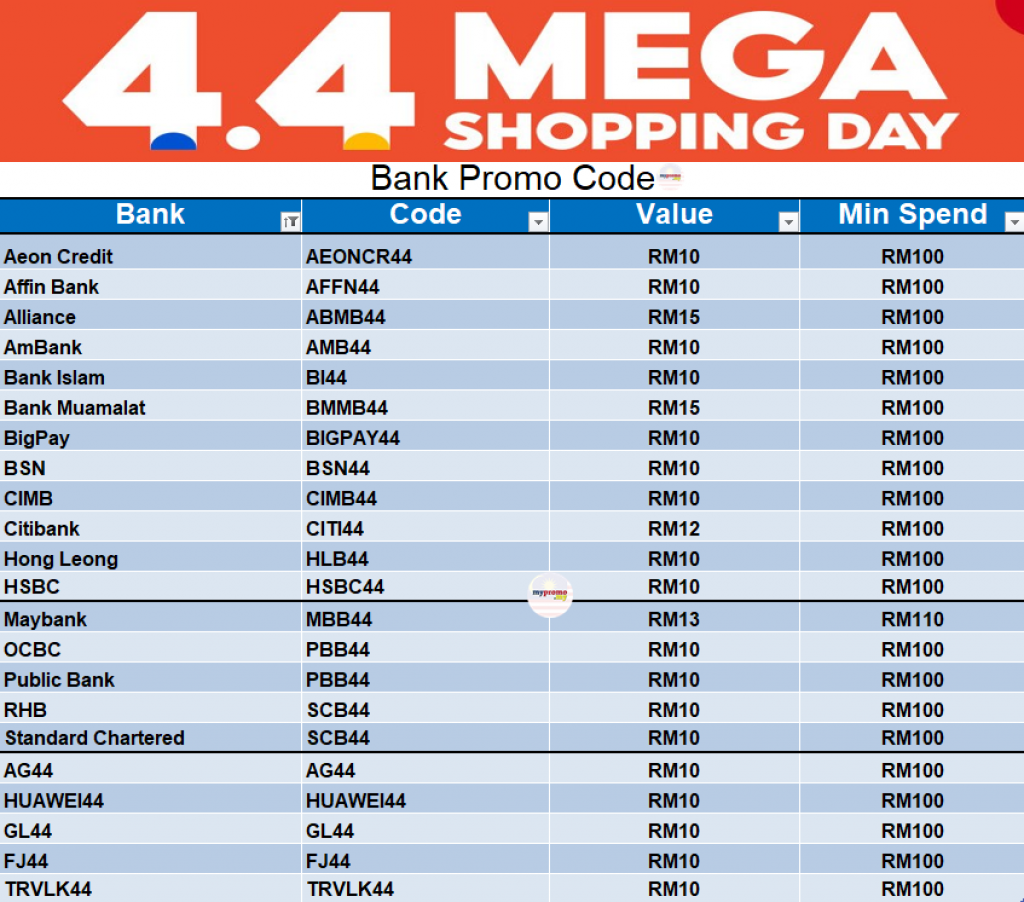 Here is the list of Shopee 4.4 bank and affiliate voucher codes for you to claim now and use during Shopee 4.4 sale.
Shopee 4.4 x Promo Codes
Claim all today and use on 4.4!
Go to Shopee: https://shp.ee/4anktgk
Me>My Vouchers>Input Voucher Code:
Apply

Shopee 4.4 Latest Bank and Special Brand Vouchers
We have prepared a list of codes for your reference:
CITI44 – RM12 off Min. Spend RM100
MBB44 – RM13 off Min. Spend RM110
Value: RM10 off Min. Spend RM100
AEONCR44
AFFN44 
AMB44 
BIGPAY44 
BI44 
BMMB44
BSN44
CIMB44
HLB44 
HSBC44
OCBC44 
PBB44 
RHB44 
SCB44 
UOB44 
BIGPAY44 
Codes: AG44 | HUAWEI44 | GL44 | FJ44 | TRVLK44
Value: RM10 off Min. Spend RM100
More Sale 4.4: https://mypromo.my/tag/sale44
mypromo Telegram Channel
Want to receive  daily promos and deals via Telegram?
Join Our Channel Today

All Are Welcome!
Sign Up for New Accounts and Get Rewarded

mypromo.my: Referral Codes Center
Get Rewarded When you sign up with Referral Codes