Get all the best deals via our Social Media! Follow Us!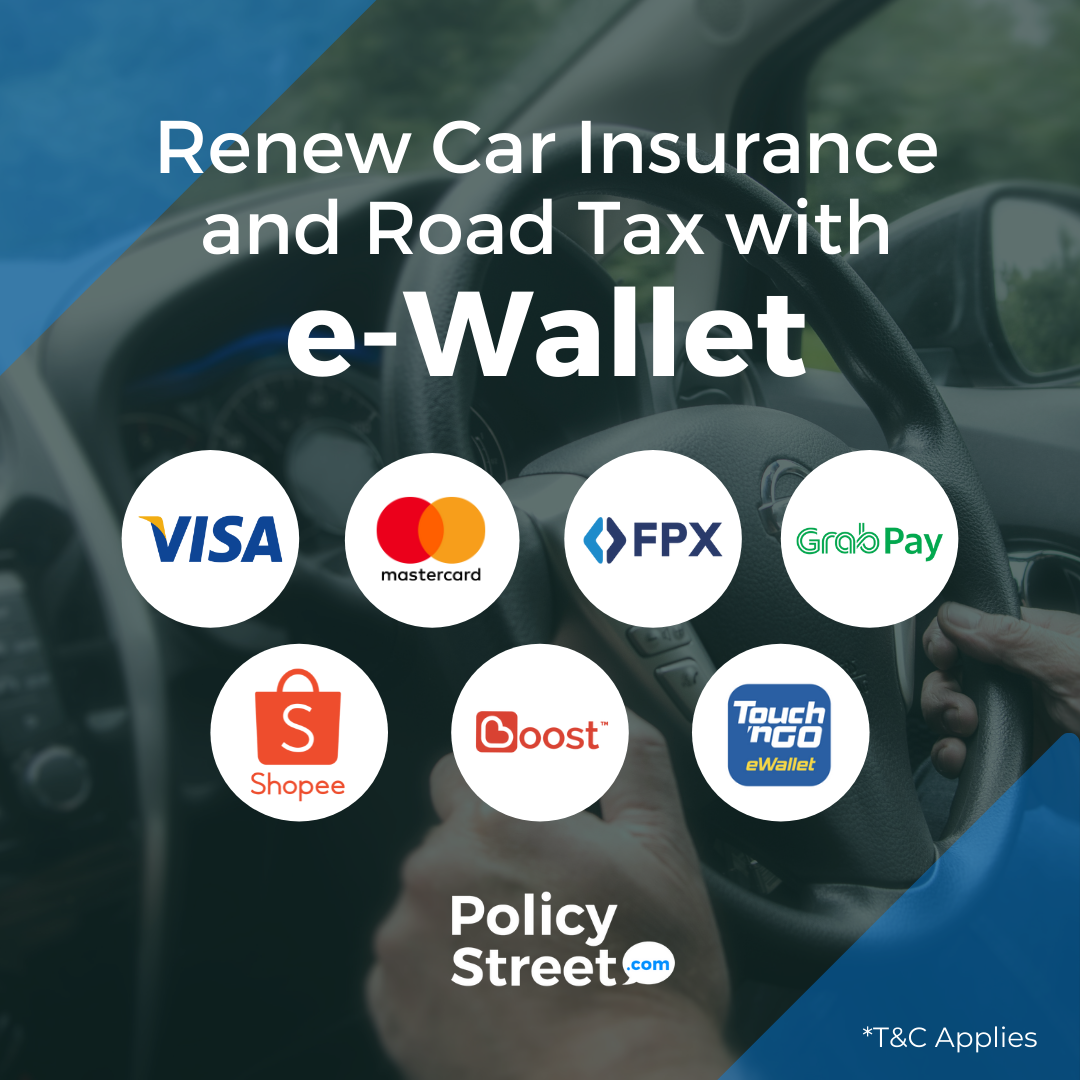 Looking for ways to earn Grab points, Boost cash back and complete e-wallet daily or monthly quest? Well, PolicyStreet.com can help you with that! You can renew your car insurance or road tax on https://www.policystreet.com/motor and make payment simply just by using your e-wallet!
PolicyStreet.com not only offers you the cheapest and best price but also accepts e-wallet like ShopeePay, GrabPay, Touch n Go and Boost! So, what are you waiting for? Try it out now!

Steps to get the cheapest car insurance in town! - PolicyStreet
Quick and hassle-free car insurance? PolicyStreet's got you covered. We help you compare all possible quotes so you know you're getting the best deal in town. Payment methods also include e-wallets. Simply follow these easy steps to purchase a secure plan. Get yours now!
Key in their car details, a list of insurers with the quotation will be generated, choose the cheapest or best price and enjoy instant discounts. Make the payment and we'll send you the policy.
Steps to get the cheapest car insurance in town via PolicyStreet!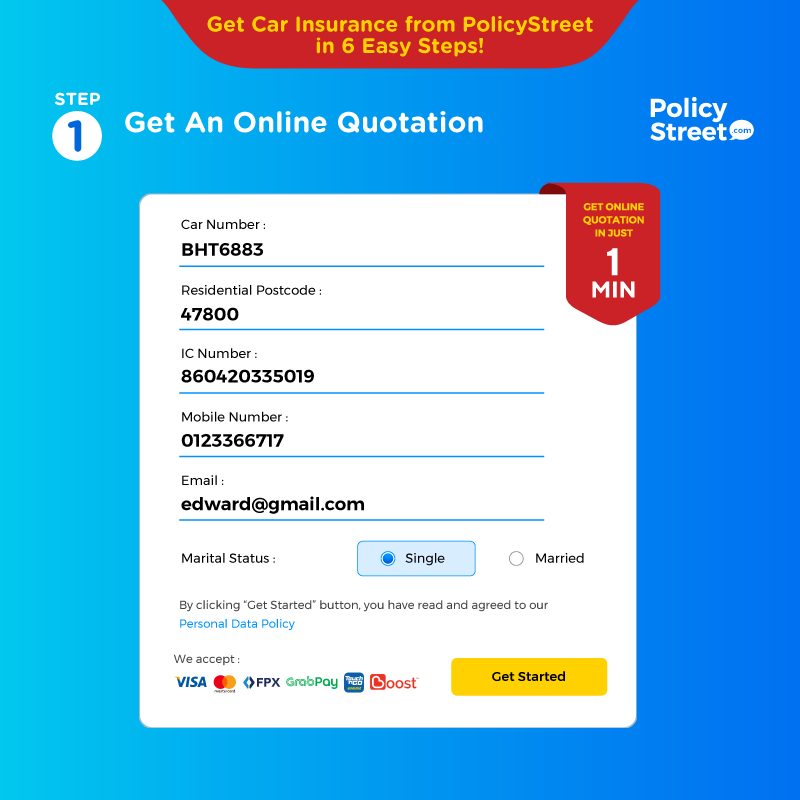 Step 1 : Get an online quotation in just a minute. Fill in your car number and other details. Here to start.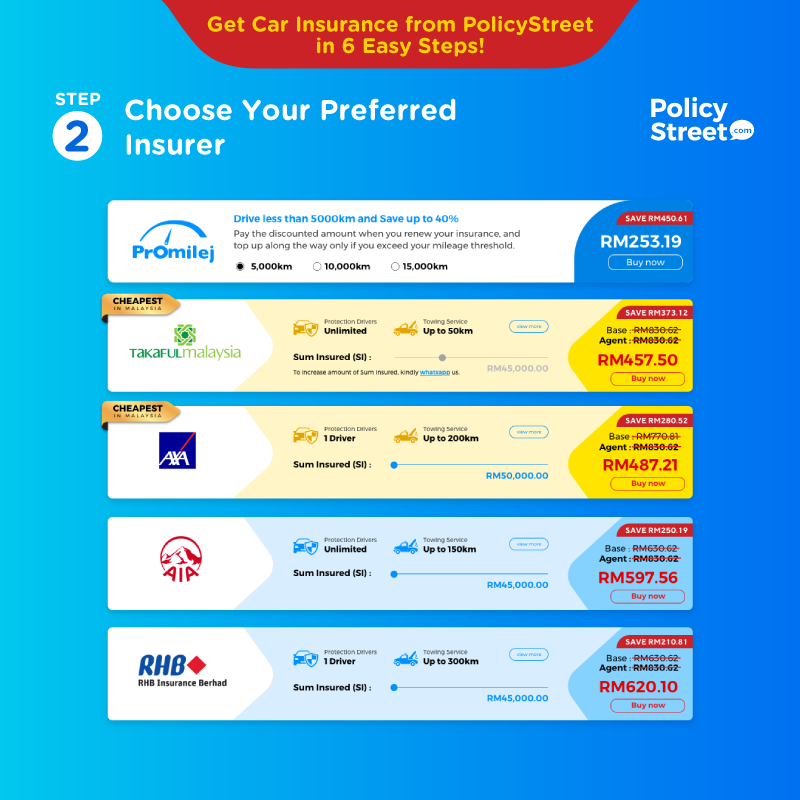 Step 2: Compare and choose your Preferred Insurer.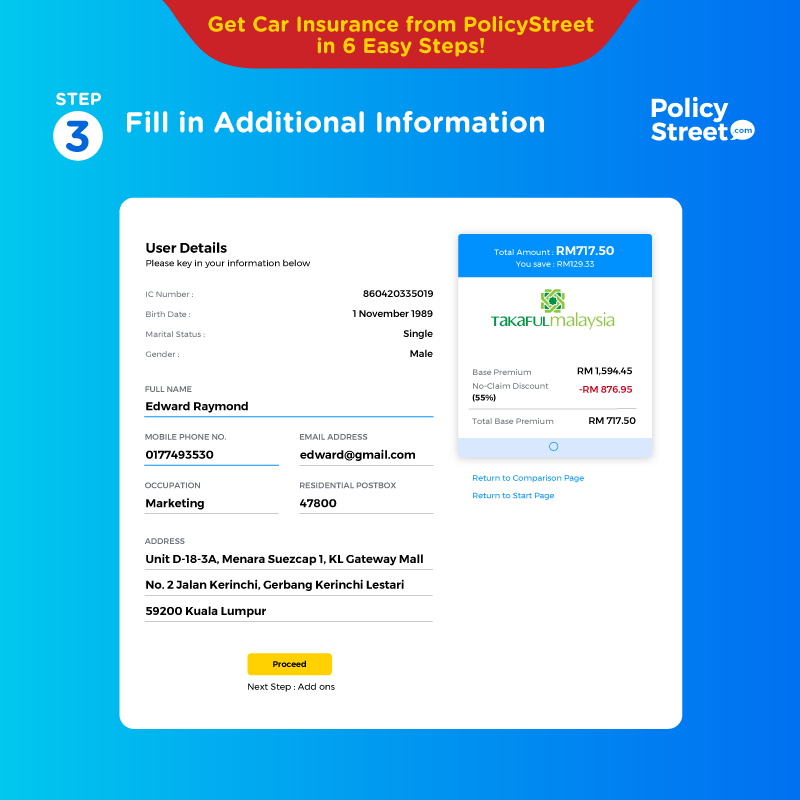 Step 3 : Fill in additional information.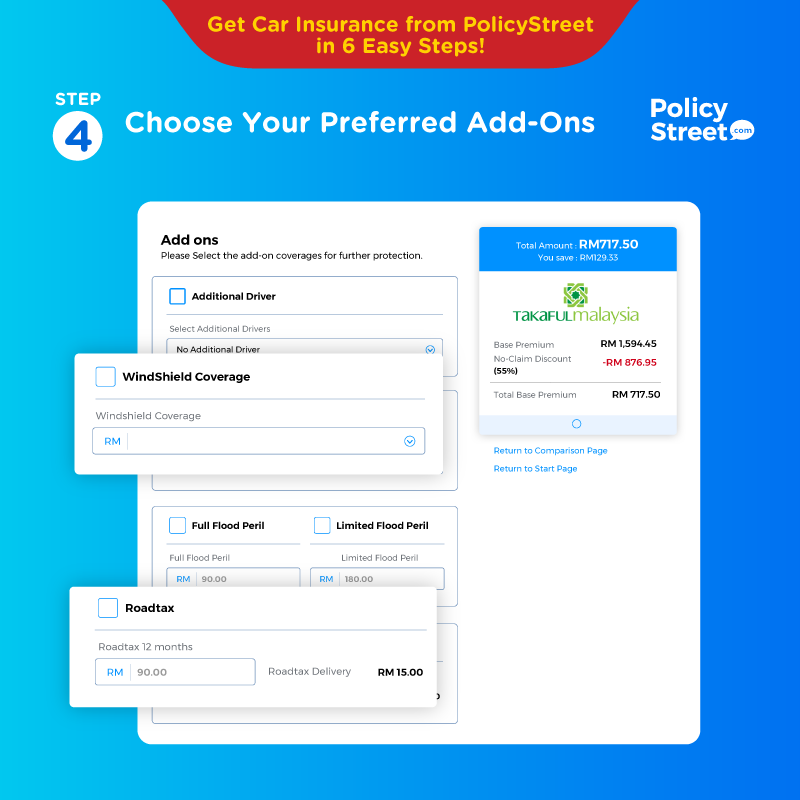 Step 4 : In this step, you can choose your preferred Add-Ons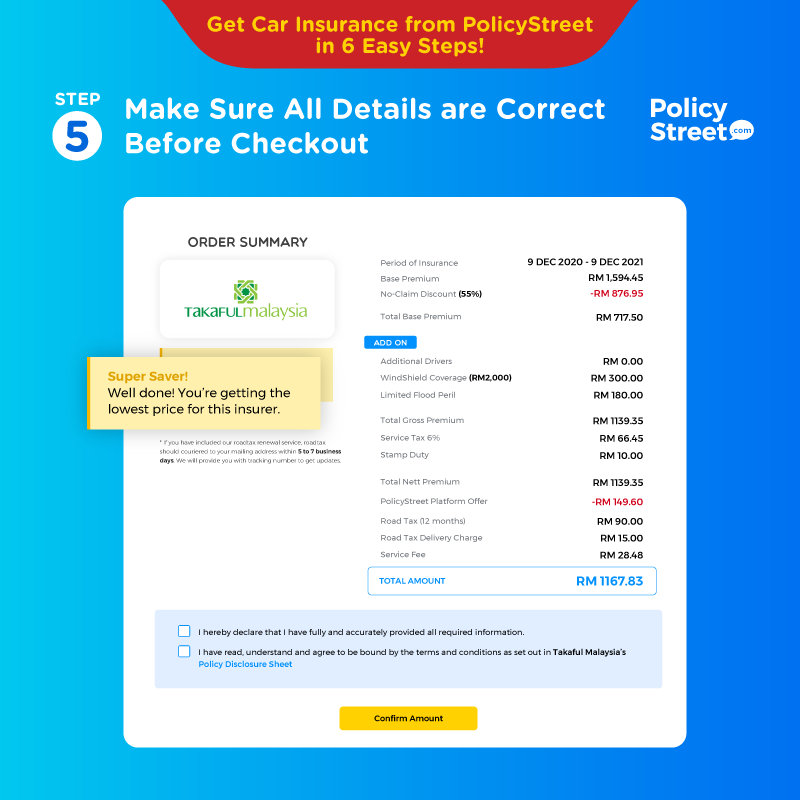 Step 5 : Check and make sure all details are correct, and go to the last step!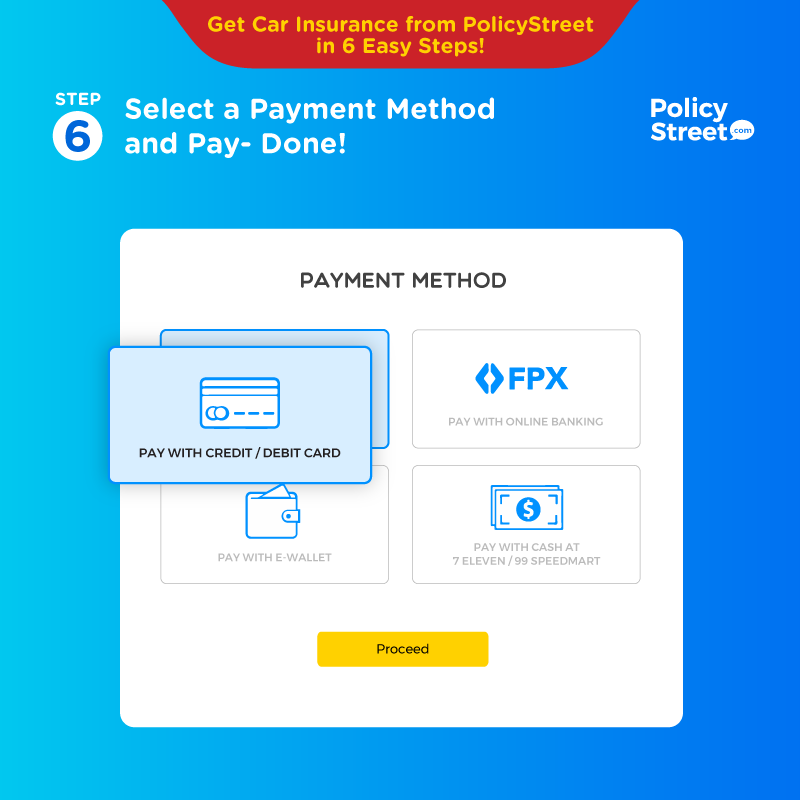 Step 6: Select a payment method: by Credit Card, FPX, cash at 7 Eleven/99Speedmart or with e-wallet like GrabPay, Touch n Go or Boost. And PAY.
DONE!