Get all the best deals via our Social Media! Follow Us!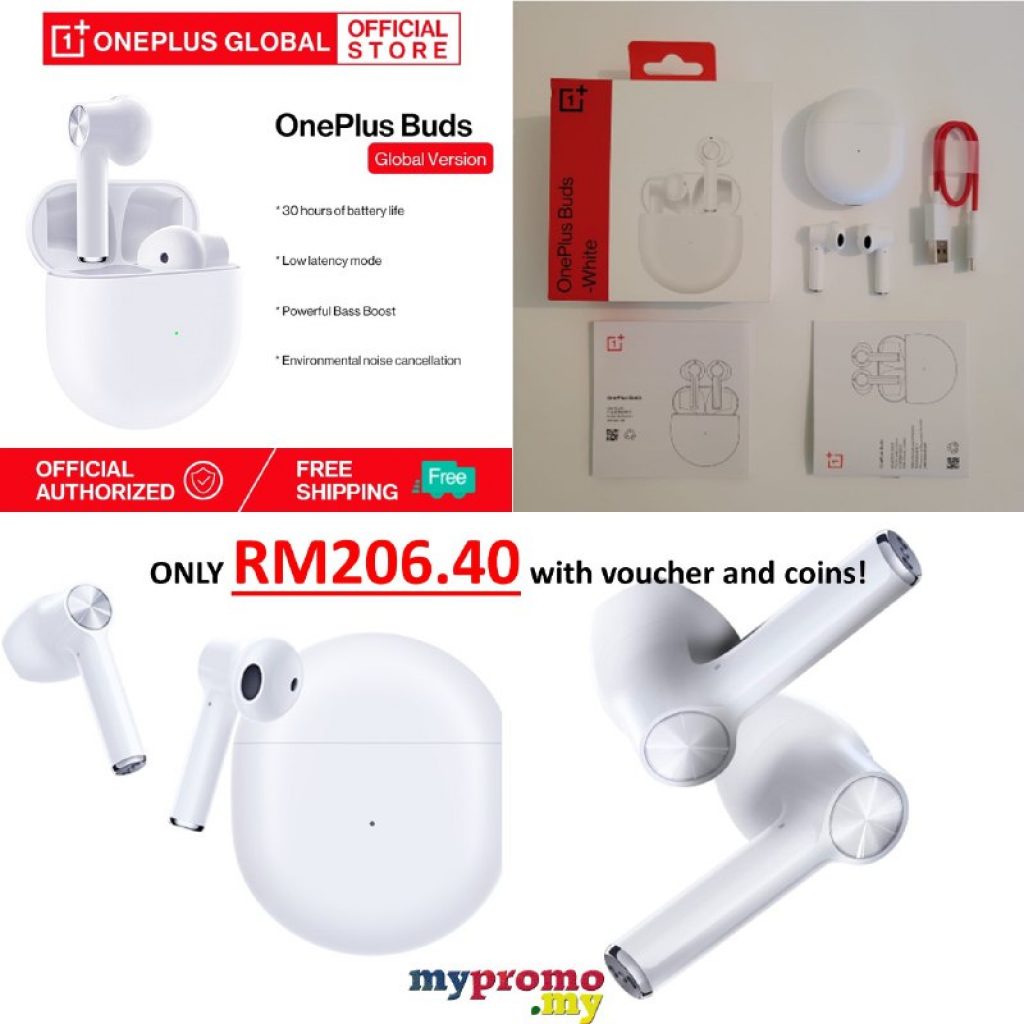 Was looking for medium price earbud and come across OnePlus Buds from Global Seller in Shopee. Did some research on the item and the seller, and here what we found out:
First, OnePlus Global Official Store is part of Shopee Mall. As we all already know, all the products listed in Shopee Mall are of the official quality and Shopee guarantee that every single item is authentic. So, that is one good point and we can purchase from OnePlus Global Official Store with confident that the product is authentic.
Second, the price is cheaper. We compared the price between Global and Local stores, and YES, buying from OnePlus Global Official Store is much cheaper!
So, we decided to purchase one earbud from the Global Store for the reasons above! It's original and it's much cheaper.
What we always do before making a purchase is to chat with the store, to check if they are responsive. It's always important to make sure their customer service is good, just in case you need to talk to them after you have made the purchase.
I would rate their customer service as excellent. It took them only 15 minutes to response.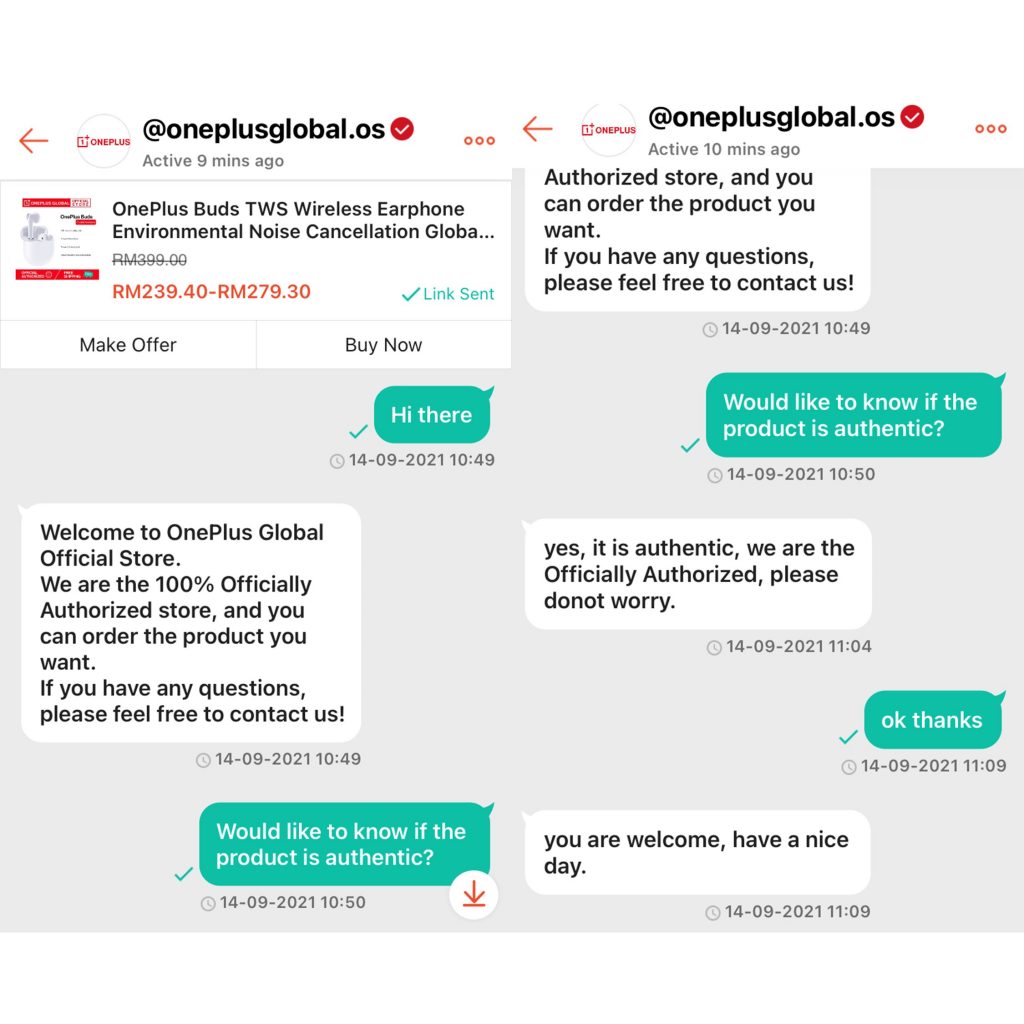 Putting in the order was easy and fast. In total, we paid only RM206.40. Extra RM30 off after we redeemed RM30 worth of coins.
You can put in the order via this link: https://shp.ee/pf4qjr7

OnePlus Buds TWS Wireless Earphone Environmental Noise Cancellation Global Version
It took only a week to receive the item, which is pretty fast as the item is shipped from China.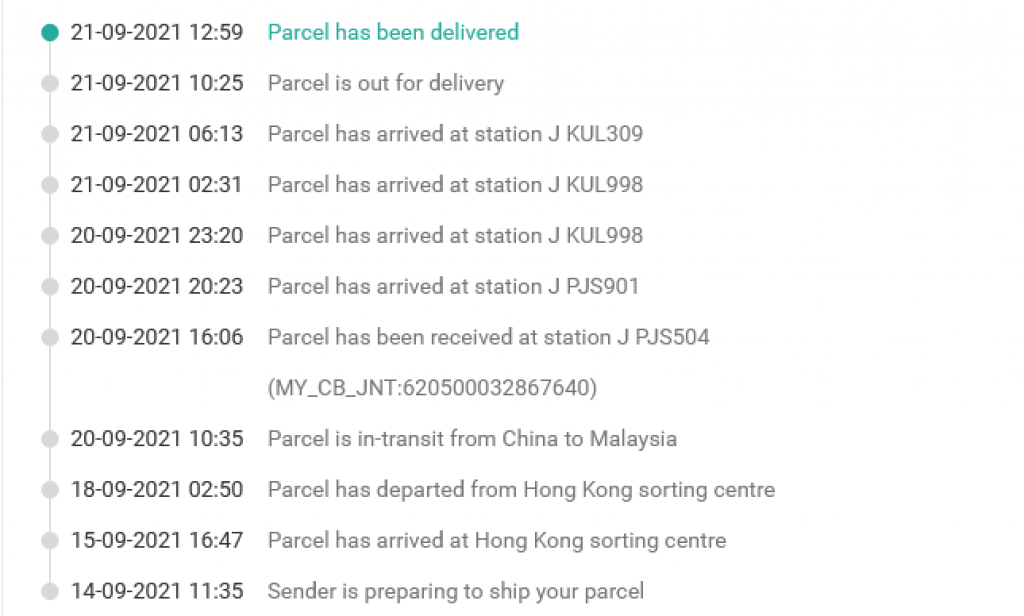 Unboxing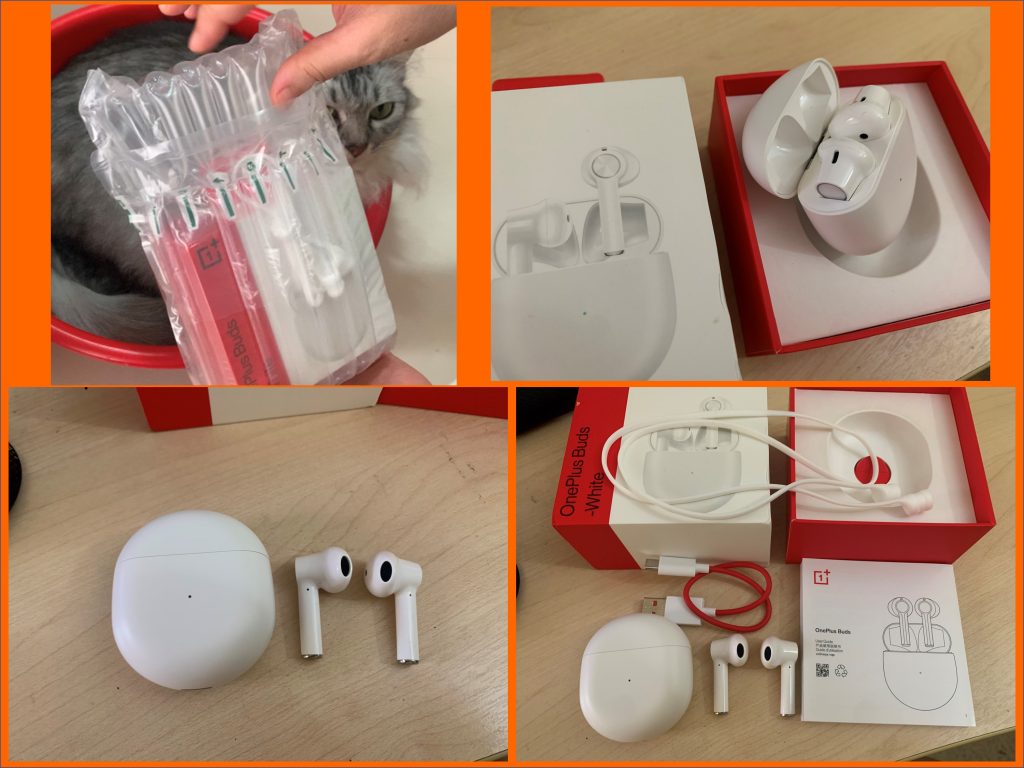 Very happy to receive the package as it's nicely and safely wrapped with good bubble wrapping. The charging case is small and has impressive premium finish. It comes with a Free Anti Rope which is useful for jogging!
Pairing is easy with a few steps to follow:
Enable Bluetooth on your mobile device.
Open the OnePlus Buds charging case, and keep the buds in place.
Press and hold the button on the back of the case until the external LED flashes white.
Select "OnePlus Buds" from your phone's Bluetooth menu.
After the headset has been paired with your smartphone, it will automatically reconnect for future uses. If you've paired multiple devices to the earphones, they will automatically reconnect to the last-used device.
Overall, we are very happy with the earbuds. It's small and compact. Easy to carry around in your pocket or handbag.
Product Description
Model — OnePlus Buds
Playtime (fully charged) –Up to 7 hours (music playback), 4 hours (phone call), Up to 30 hours (music playback)
Rated capacity — Charging box: 420mAh
Wireless range –10 meters
Charging interface — -Wired: USB Type-C
Time to fully charge — Earbuds+Charging box: ~80 mins
Earbud battery –35 mAh (per earbud)
Fast Charge–10 mins for 10 hours (charging box+earbuds), 10 mins for 2 hours play time for the earbuds
Wight –Earbud: 4.7 g, Charging box: 37 g
Bluetooth version:BT 5.0
Environmental noise cancellation –Support
Now you can purchase original OnePlus Buds TWS Wireless Earphone at 40% Off!
Buy Now @ RM239.40: https://shp.ee/6ifjr2m
• Shopee Mall – OnePlus Global Official Store
• 100% Authentic Guarantee
• Environmental Noise Cancellation Global Version
• 30 Hours of Battery Life
• RM3 Off voucher + Free Shipping
• Redeem your coins x RM30 max
> Pay only RM206.40! and that's a good price!
Lazada 6.6 - 100% Cashback!
Sign Up for New Accounts and Get Rewarded

mypromo.my: Referral Codes Center
Get Rewarded When you sign up with Referral Codes