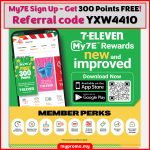 My7E 7-Eleven Birthday Sale

Lazada Daily Cashback Vouchers
Collect and Use these vouchers
Get all the best deals via our Social Media! Follow Us!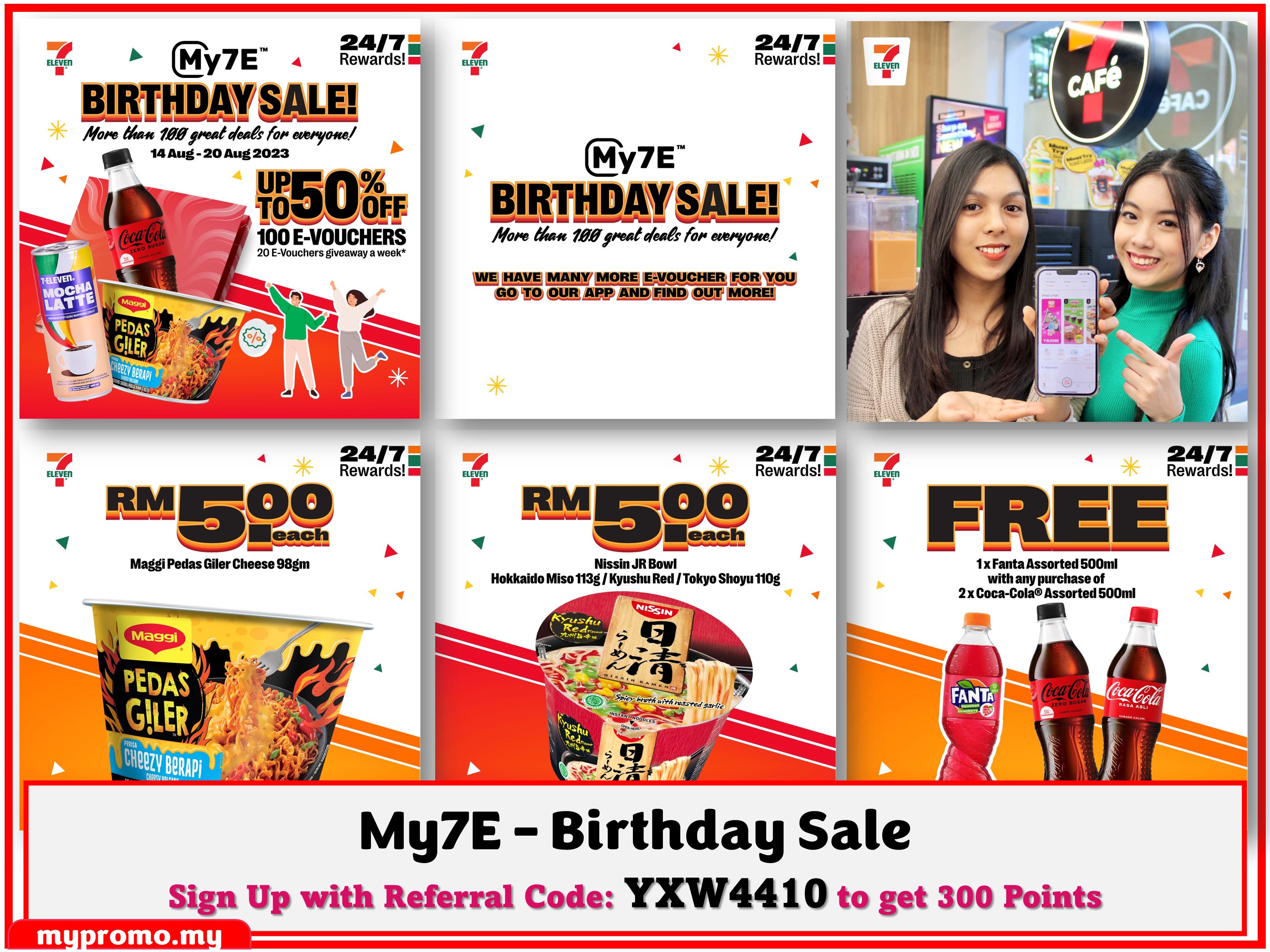 August is the My7E's birthday month, and you can enjoy up to 50% OFF a wide range of snacks at 7-Eleven with My7E App! Use the App today to access 100 e-vouchers for jajan, bites, hot food & drinks!
My7E 7-Eleven App Sign Up My7E App Birthday Sale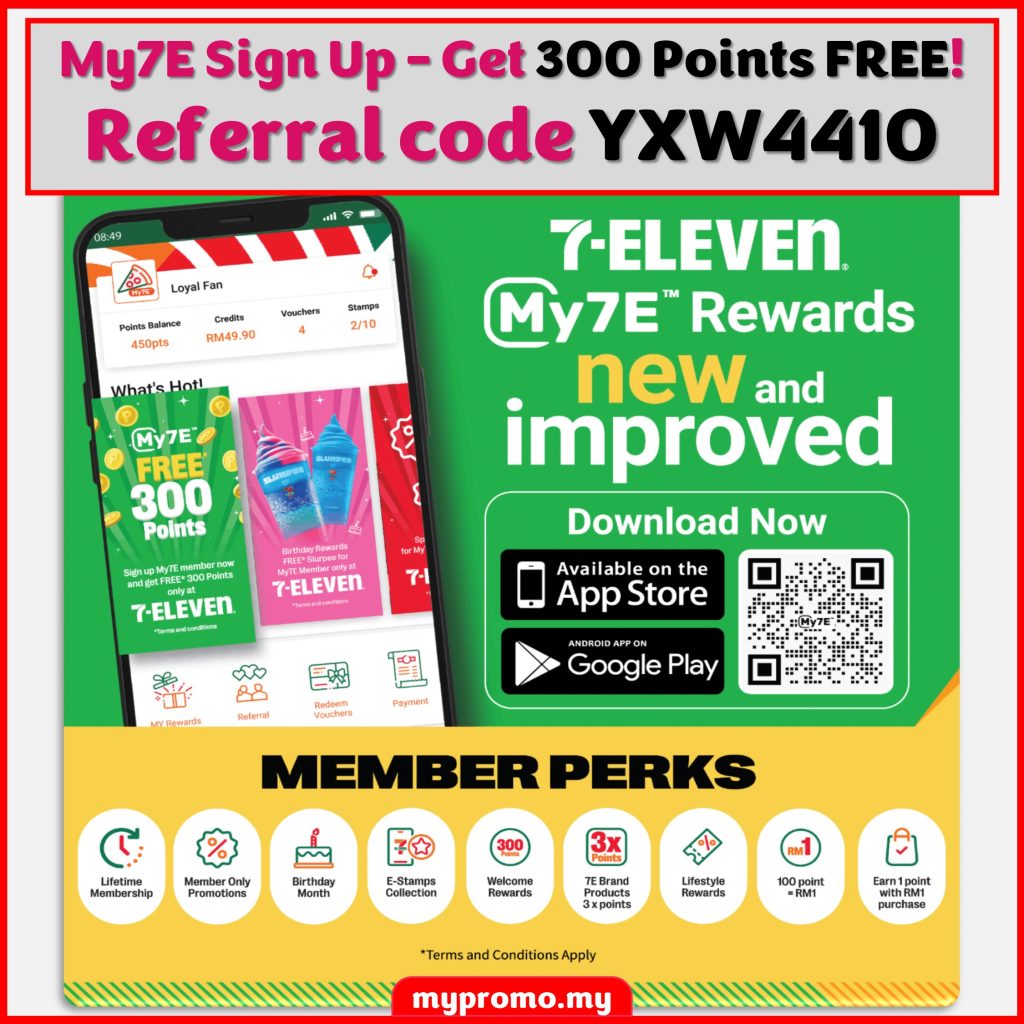 Sign up for the new and improved 7-Eleven My7E and enjoy even more rewards! From freebies to member exclusive deals, My7E is Always Awesome, Always More.
Not register yet? Sign up now.
Enjoy FREE RM3 worth of points immediately upon signup with the My7E app!
https://mypromo.my/go/my7e
Use Referral code: YXW4410
My7E – 7-Eleven App – Sign up Steps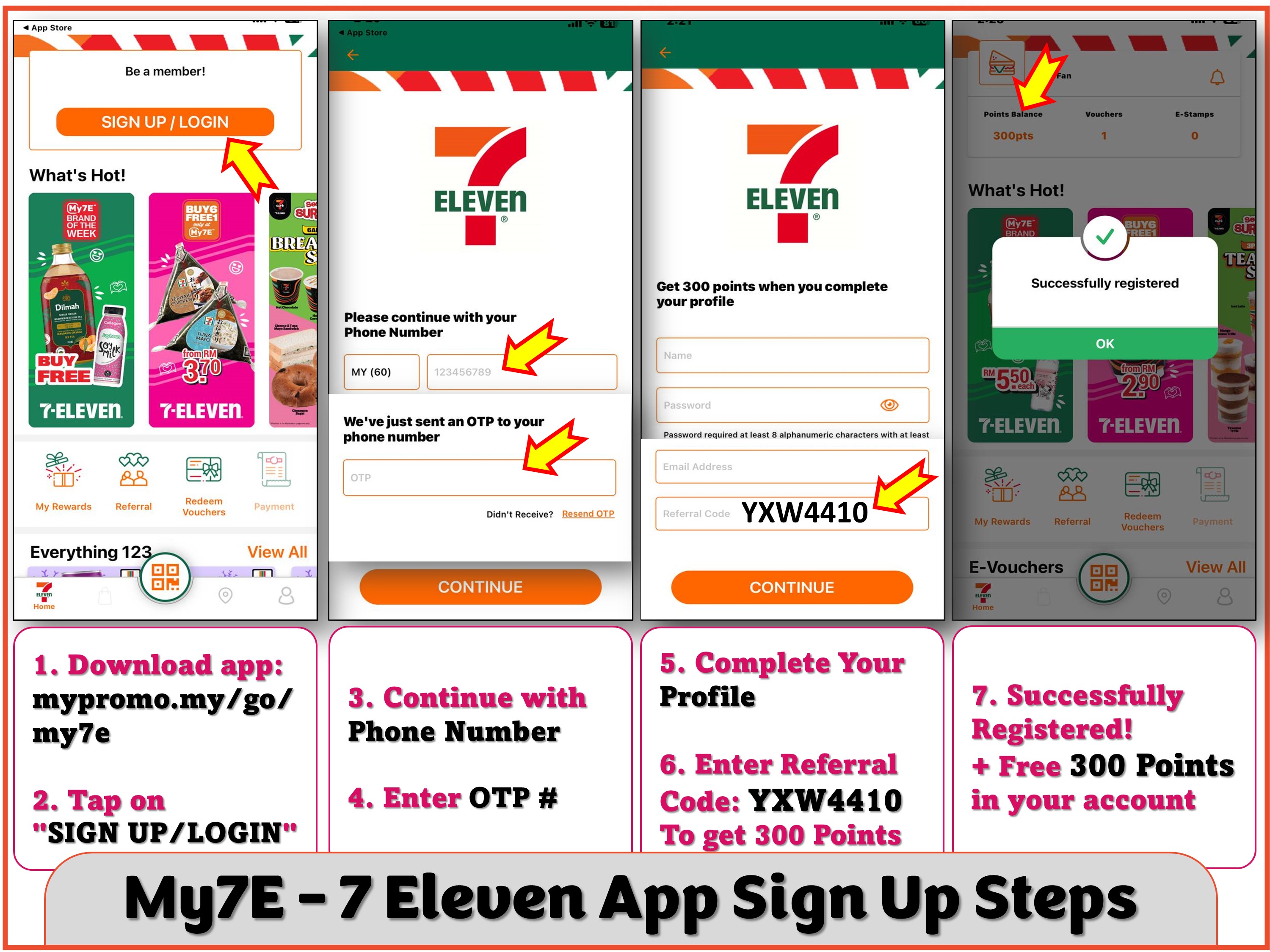 Collect Vouchers and Add to Cart now!
Download app via this link:
https://mypromo.my/go/my7e
Tap on "SIGN UP/LOGIN"
Continue with your Phone Number
Enter OTP #
Complete Your Profile
Enter Referral Code: YXW4410
To get 300 Points
Successfully Registered!
Free 300 Points in your account worth RM3.
Referral Code YXW4410
Hey! Use my code YXW4410 to sign up for My7E App and start enjoying a host of rewards and benefits every time you shop at 7-Eleven. Enjoy FREE RM3 worth of points immediately upon signup with the app!
Install the app on Apple App Store, Google Play Store or Huawei App Gallery here:
https://onelink.to/99uskh
and remember to key in my code YXW4410 when you sign up.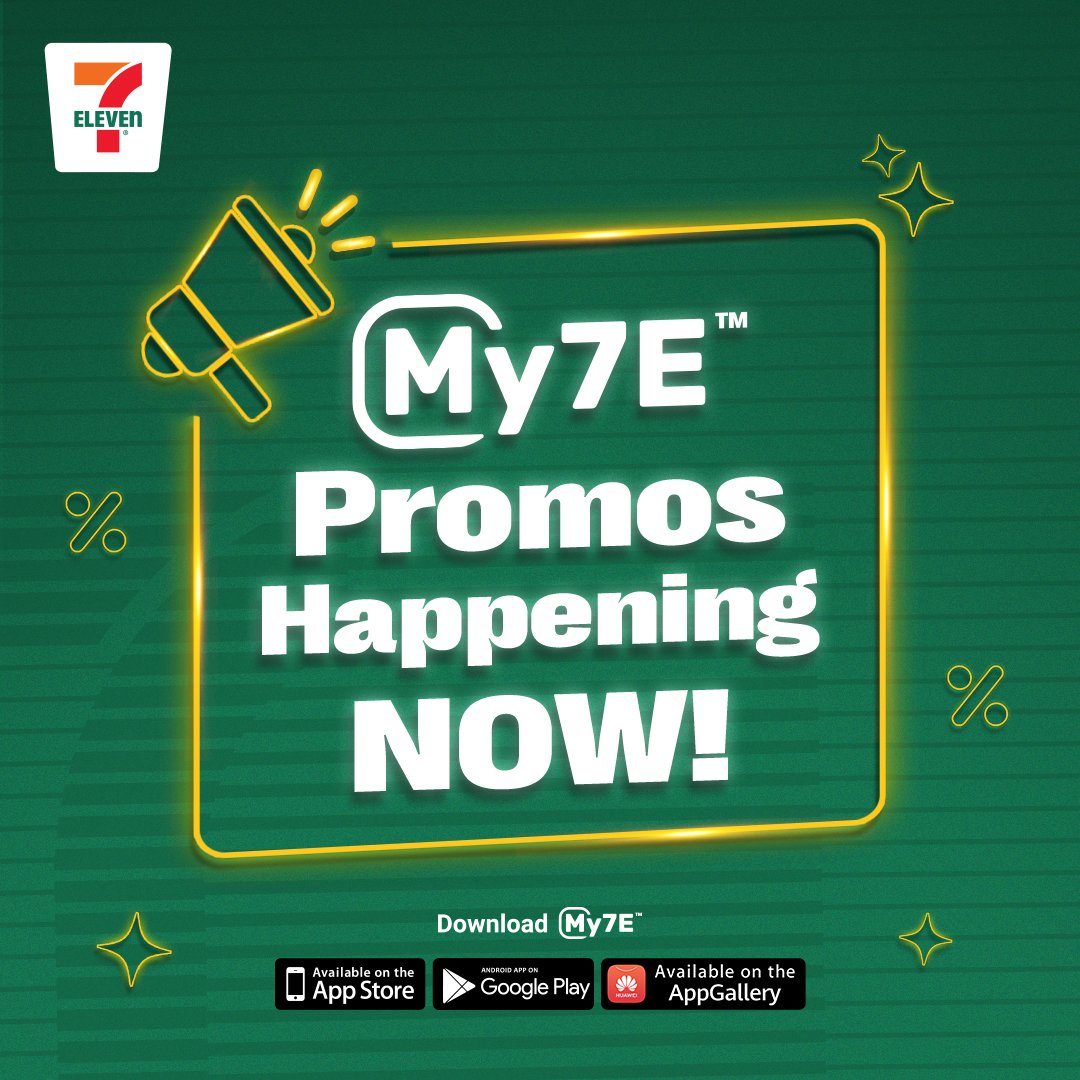 Wall's Ice Cream on Lazada
https://mypromo.my/laz/walls
Setel is Malaysia's first app that integrates payment and loyalty benefits that allows users to pay for fuel at the pump using their mobile phones. Setel aims to provide a seamless and frictionless fuelling experience to all.
Details Here: https://mypromo.my/signupsetel

Setel
Fill up your particulars and xs9fx as referral code (to earn free RM5)
More Promotions, Offers and Vouchers from Shopee and Lazada
mypromo's Payday  WhatsApp Groups
Want to receive promos and deals via WhatsApp?
Join our 9.9 Sale groups!
1. Only Admin Can Post
2. 9.9 Sale Chit Chat Group
All Are Welcome!
Sign Up for New Accounts and Get Rewarded

mypromo.my: Referral Codes Center
Get Rewarded When you sign up with Referral Codes