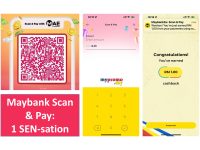 Maybank MAE Scan & Pay: 1 SEN-sation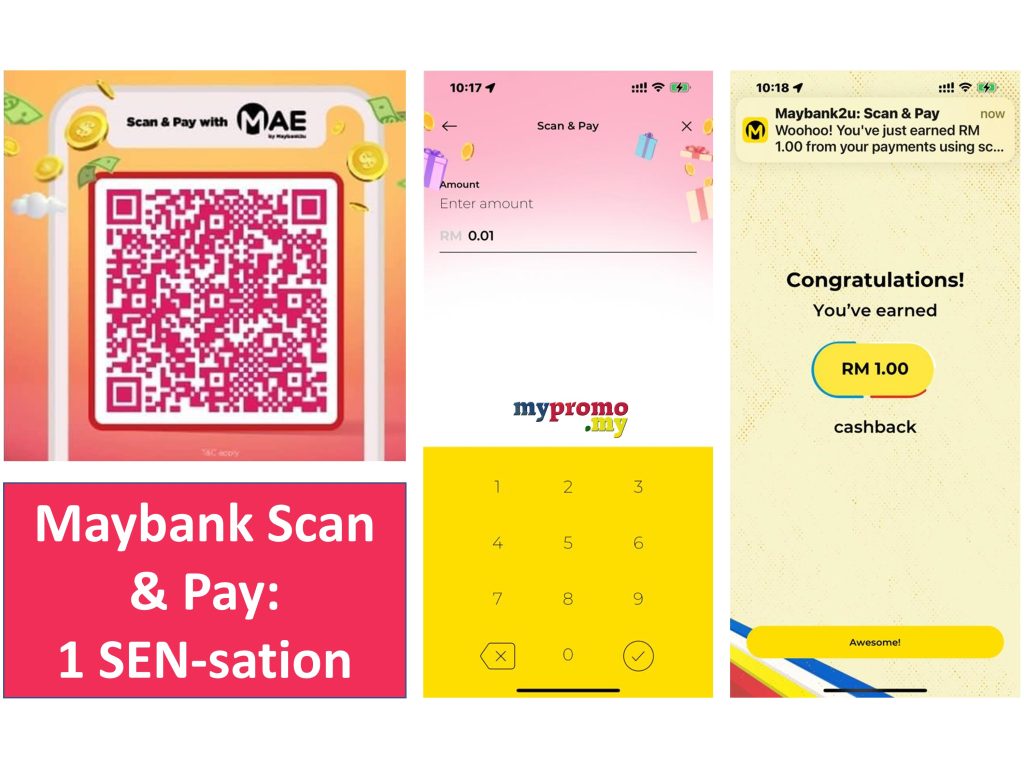 Want to turn RM0.01 into RM100? Just Scan & Pay 1 cent to the sensational QR code below (via your MAE or Maybank2u MY App) and you might earn up to RM100!
Campaign Period: 7.3.2022 – 3.4.2022
2 Easy Steps
Step 1: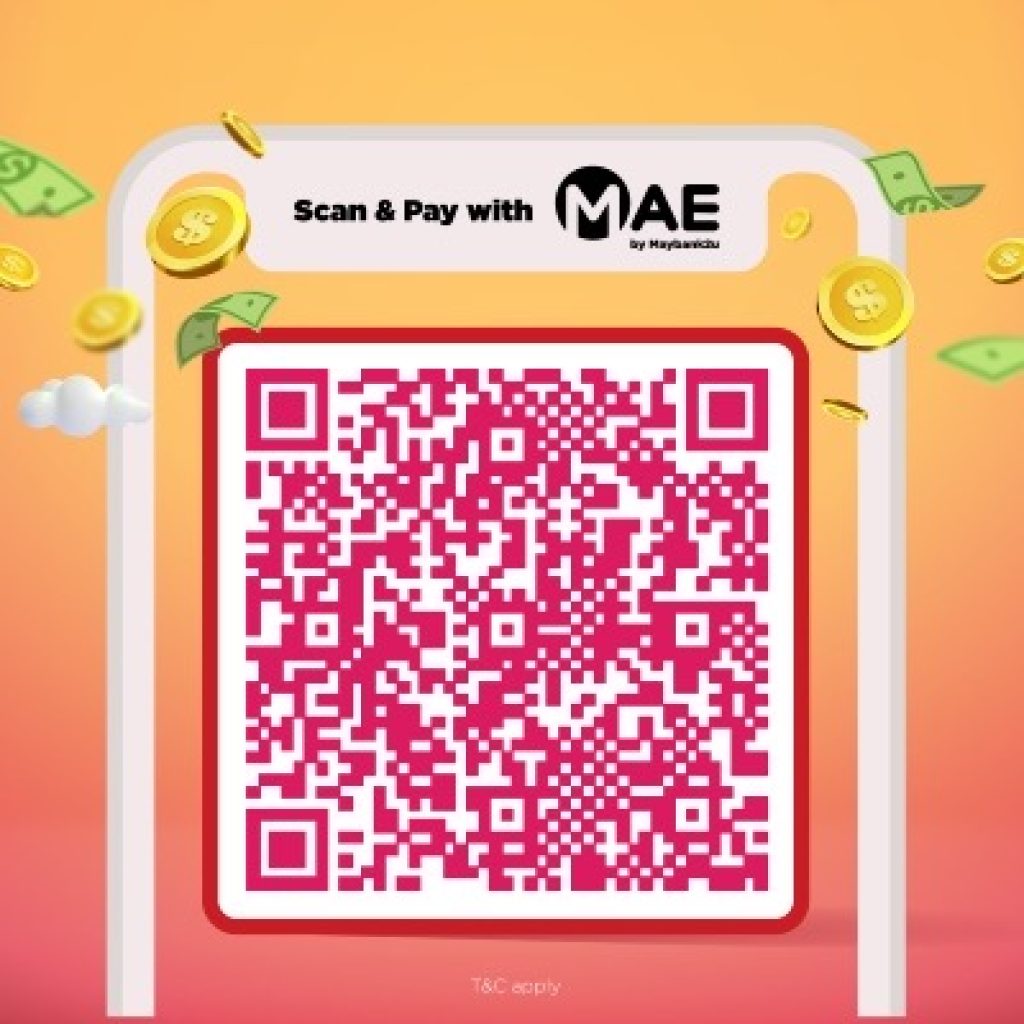 Scan this 1-SENsation QR code with your MAE or Maybank2u MY app. Alternatively, you can keep a screenshot of this QR code and use it via the 'Scan QR code from Gallery' function (view the steps down below).
Step 2:
Enter 'RM0.01' as your amount to pay. (Please ensure that your source of funds is from your savings account or MAE account and NOT your credit or debit cards)
Step 3:
Continue to Scan & Pay every day to claim your daily chance to win!
How to Scan From Gallery
Kindly refer to Maybank website for term and conditions. For the full terms & conditions, click here.
Get all the best deals via our Social Media! Follow Us!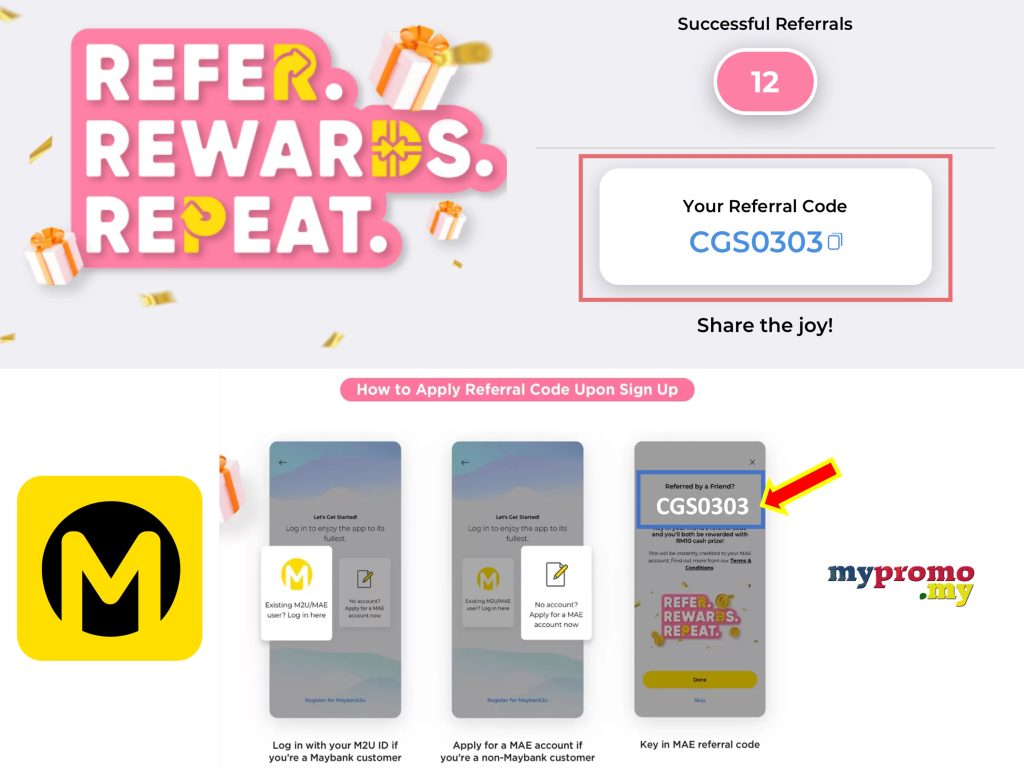 Register for a MAE account and Get RM10 Free into your account! No Maybank account? No worries, this is for everyone. Just follow the steps and RM10* is yours!
*Remember to key in referral code: CGS0303

Register for a MAE account and Get RM10 Free with Referral Code CGS0303
Android: https://play.google.com/store/apps/details?id=com.maybank2u.life
iPhone: https://apps.apple.com/us/app/mae-by-maybank2u/id1481028763
Easy Steps to Open Account
Step 1: Download App
Step 2: Select "Apply for MAE account"
Step 3: Key in referral code CGS0303 and your details
Step 4: Snap photo of your ID
Step 5: Create your Maybank2u ID
Done! Your account will then be activated + RM10
Buka Akaun Maybank MAE
Daftar untuk akaun dan Dapatkan RM10 Percuma ke dalam akaun anda! Tiada akaun Maybank? Jangan risau, ini adalah untuk semua. Hanya ikut langkah dan RM10* adalah milik anda!
*Ingat untuk memasukkan kod rujukan: CGS0303
Langkah 1: Muat turun applikasi
Langkah 2: Pilih "Apply for MAE account"
Langkah 3: Masukkan referral code CGS0303 dan butiran anda
Langkah 4: Ambil gambar IC anda
Langkah 5:Cipta ID Maybank2u anda
Siap!, selepas itu, akaun anda akan diaktifkan + RM10
More Maybank Promotions: https://mypromo.my/tag/maybank