Lazada Daily Cashback Vouchers
Collect and Use these vouchers
Get all the best deals via our Social Media! Follow Us!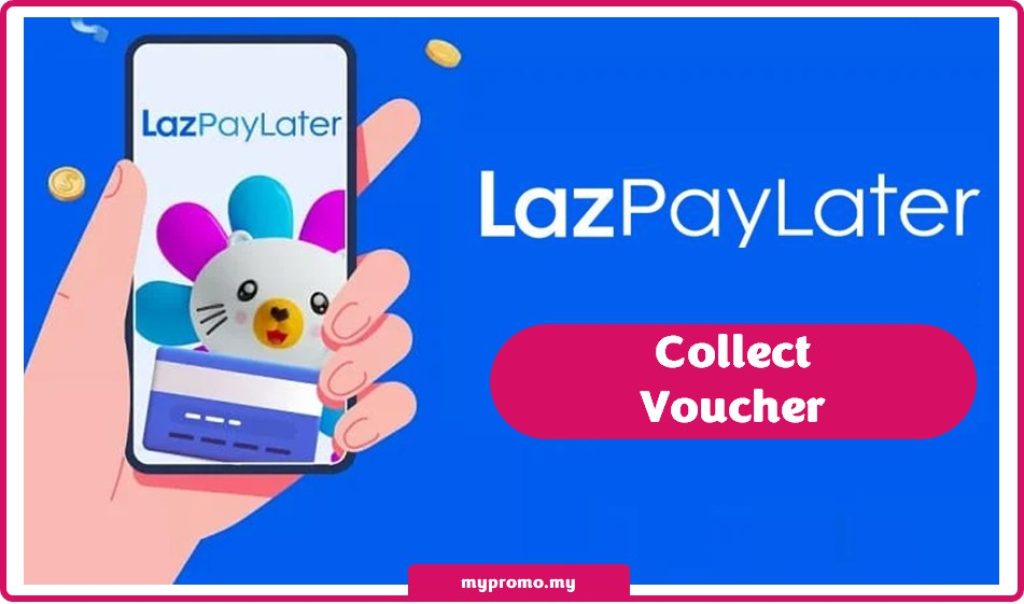 Introduction to LazPayLater
LazPayLater is a new 'Buy-Now, Pay-Later' (BNPL) payment method that lets buyers make purchases on credit. Buyers will have the flexibility to split their payments up to a period of 12 months, making smaller monthly settlements instead of a larger one-off sum.
LazPayLater works just like any other payment option – just add the items you want to your cart and proceed to payment.
Paying with LazPayLater
If you are short on time, here is a quick step-by-step to paying with LazPayLater.
Go to checkout. Under 'Select Payment Method' you will find an option for LazPayLater.
Choose a payment plan. Our 12-month plans don't tie up your finances as much and cost about the same as the shorter options in terms of service fees.
Confirm your order. You will need to key in your PIN for security purposes.
Collect LazPayLater Voucher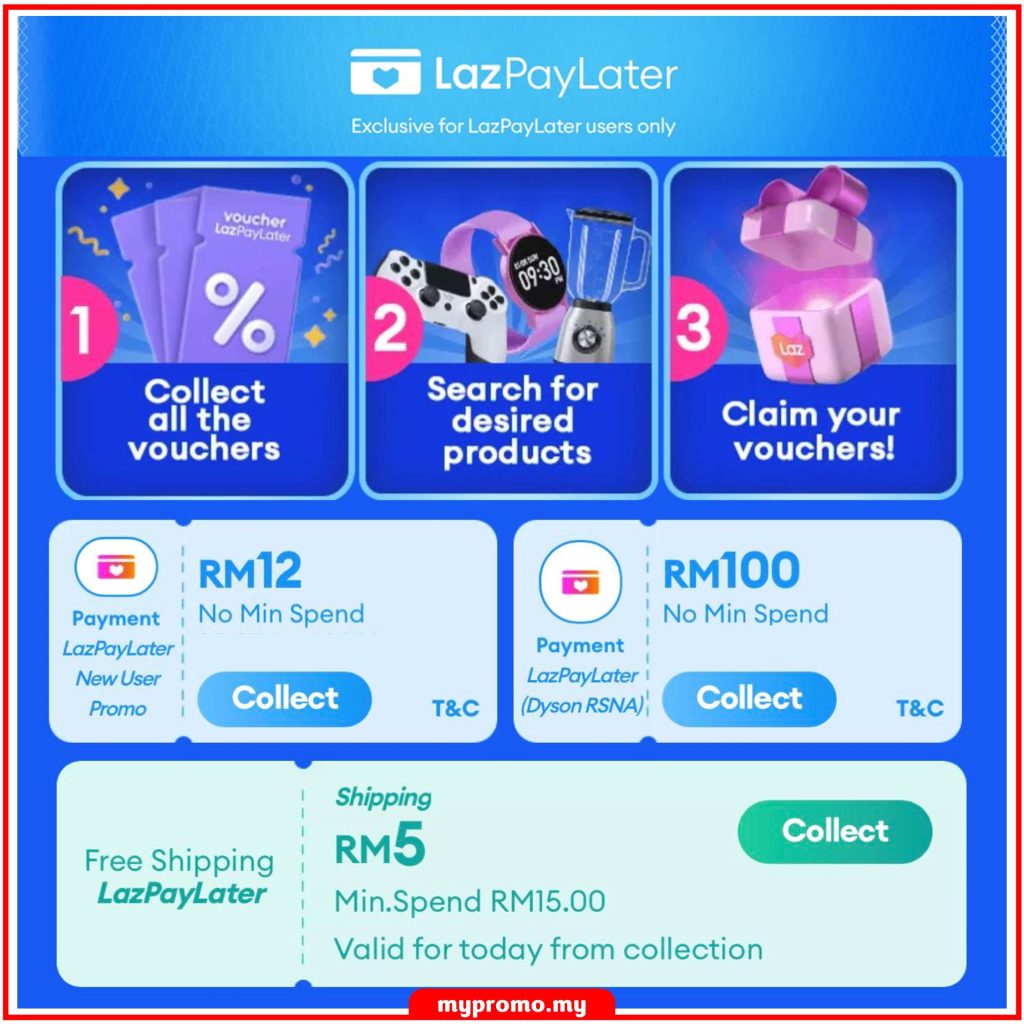 Lazada LazPayLater Voucher
Collect Vouchers and Add to Cart now!
Get Free Shipping and Extra Discounts with voucher when opt for LazPayLater as your payment method. Collect Vouchers Here
How Do I Apply for LazPayLater?
Applying to LazPayLater takes only 5 minutes! Just make sure your surroundings are bright enough to take clear photos so your application does not get rejected.
NOTE: Your LazPayLater PIN is shared with your Lazada Wallet Security PIN. If you update either one, the other will also be changed accordingly. Please keep this in mind whenever performing any changes on your Lazada Wallet/LazPayLater security PIN.
How To Activate LazPayLater
Frequently Asked Questions (FAQ)
More Promotions, Offers and Vouchers from Shopee and Lazada
mypromo's Payday  WhatsApp Groups
Want to receive promos and deals via WhatsApp?
Join our 9.9 Sale groups!
1. Only Admin Can Post
2. 9.9 Sale Chit Chat Group
All Are Welcome!
Sign Up for New Accounts and Get Rewarded

mypromo.my: Referral Codes Center
Get Rewarded When you sign up with Referral Codes