Get all the best deals via our Social Media! Follow Us!
Lazada Belanja RM150 – RM200 Off Vouchers On Election Day! Go Vote. Get Vouchers
Snap your inked finger and upload it to get your vouchers.
Here is the link.
https://mypromo.my/laz/undi
Lazada – Steps to Get Vouchers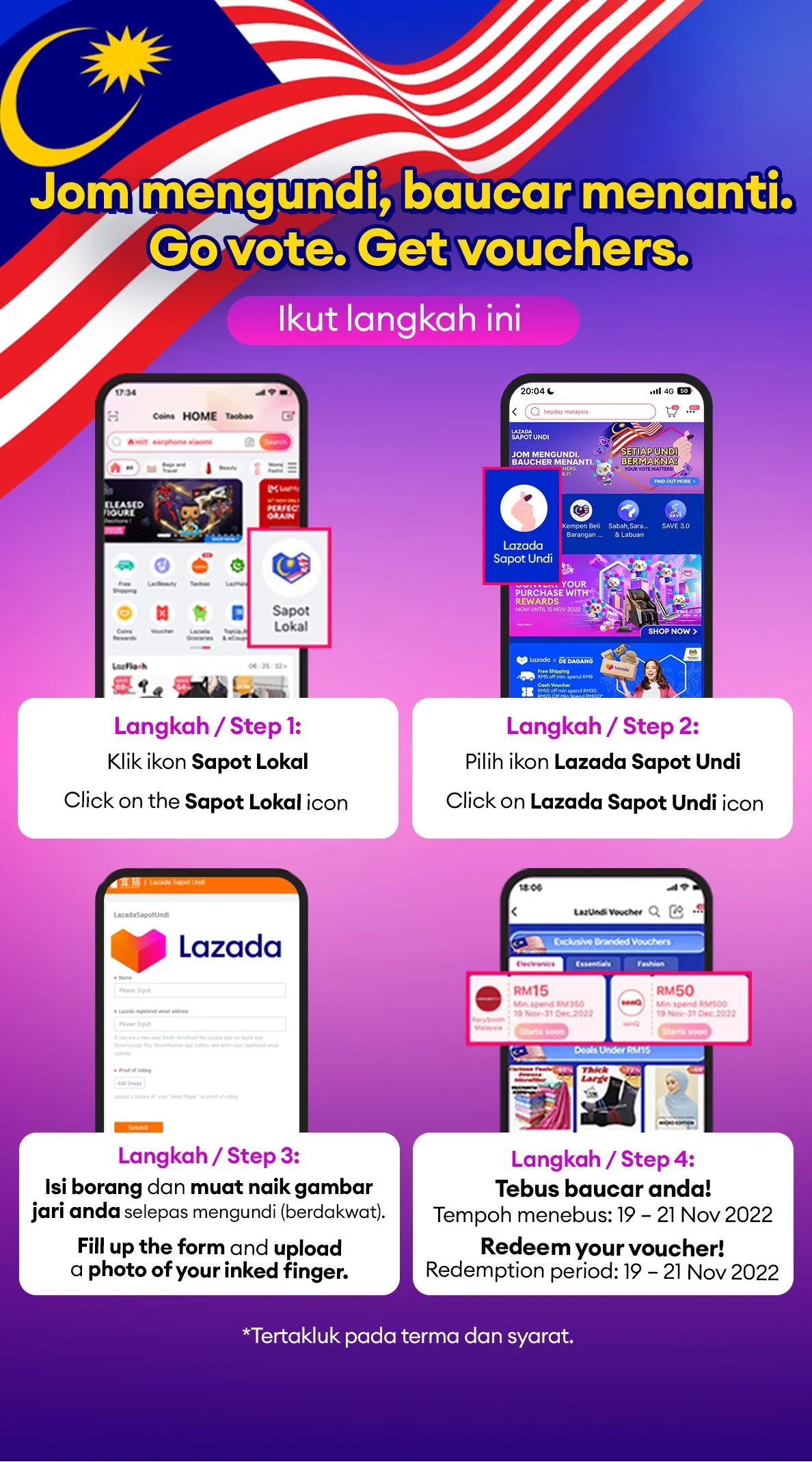 Langkah / Step 1:
Klik ikon Sapot Lokal
Click on the Sapot Lokal icon
Langkah / Step 2:
Pilih ikon Lazada Sapot Undi
Click on Lazada Sapot Undi icon
Langkah / Step 3:
Isi borang dan muat naik gambar jari anda selepas mengundi (berdakwat).
Fill up the form and upload a photo of your inked finger.
Langkah / Step 4:
Tebus baucar anda!
Tempoh menebus: 19 – 21 Nov 2022
Redeem your voucher!
Redemption period: 19 – 21 Nov 2022
More Promotions, Offers and Vouchers from Shopee and Lazada
Sign Up for New Accounts and Get Rewarded

mypromo.my: Referral Codes Center
Get Rewarded When you sign up with Referral Codes