Get all the best deals via our Social Media! Follow Us!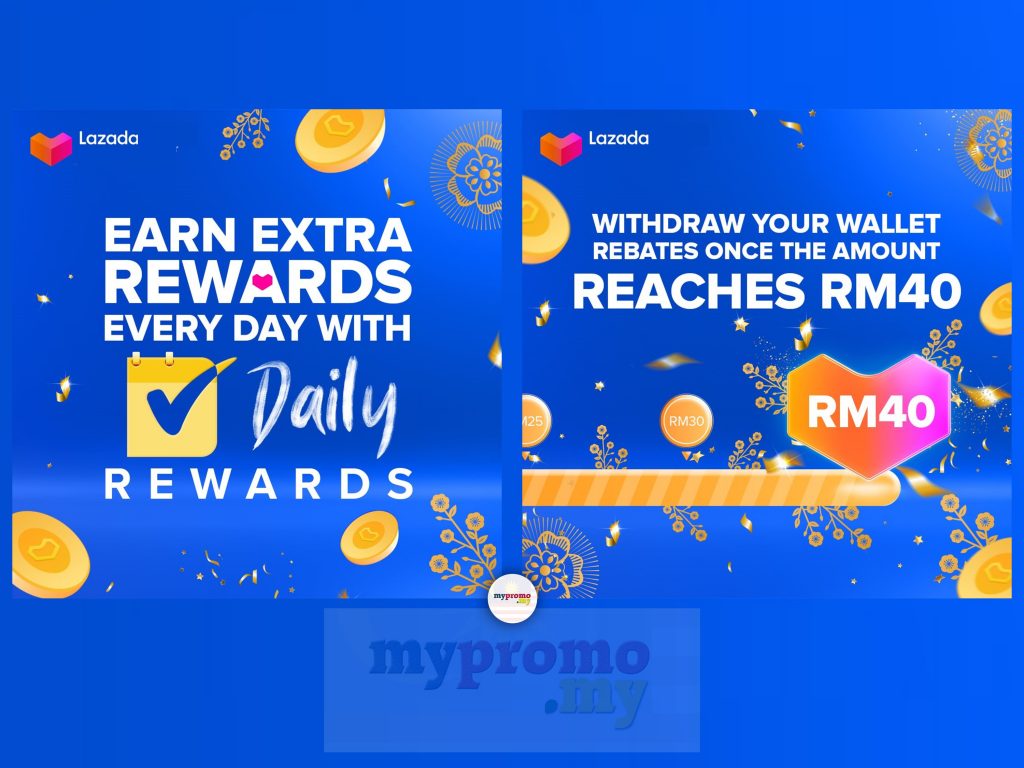 You always earn more, save more with Lazada! With Lazada Daily Rewards, you can now enjoy EXTRA rebates and vouchers simply by checking in daily, for 7 consecutive days!
Lazada Daily Reward Withdrawal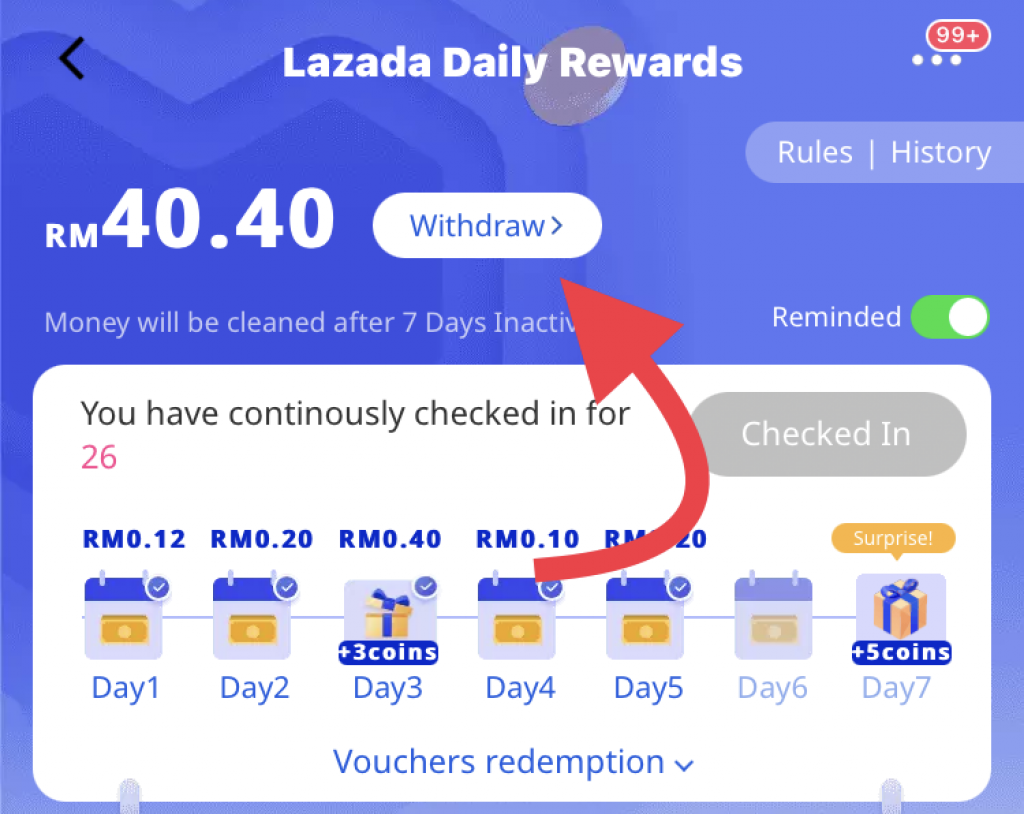 But don't forget to withdraw your rebates once the amount reaches RM40 okay? ​
Just tap on Withdraw button at 10am and you are good to go!
Jom, check in to start earning your rewards now la, tunggu apa lagi?
Go to Lazada app homepage and look for the "Daily Rewards" icon now! take out phone and tap Check In Or Just Click here.

Lazada Daily Reward
Check In
More Promotions, Offers and Vouchers from Shopee and Lazada
10% Off Valentine's Day Flowers