Get all the best deals via our Social Media! Follow Us!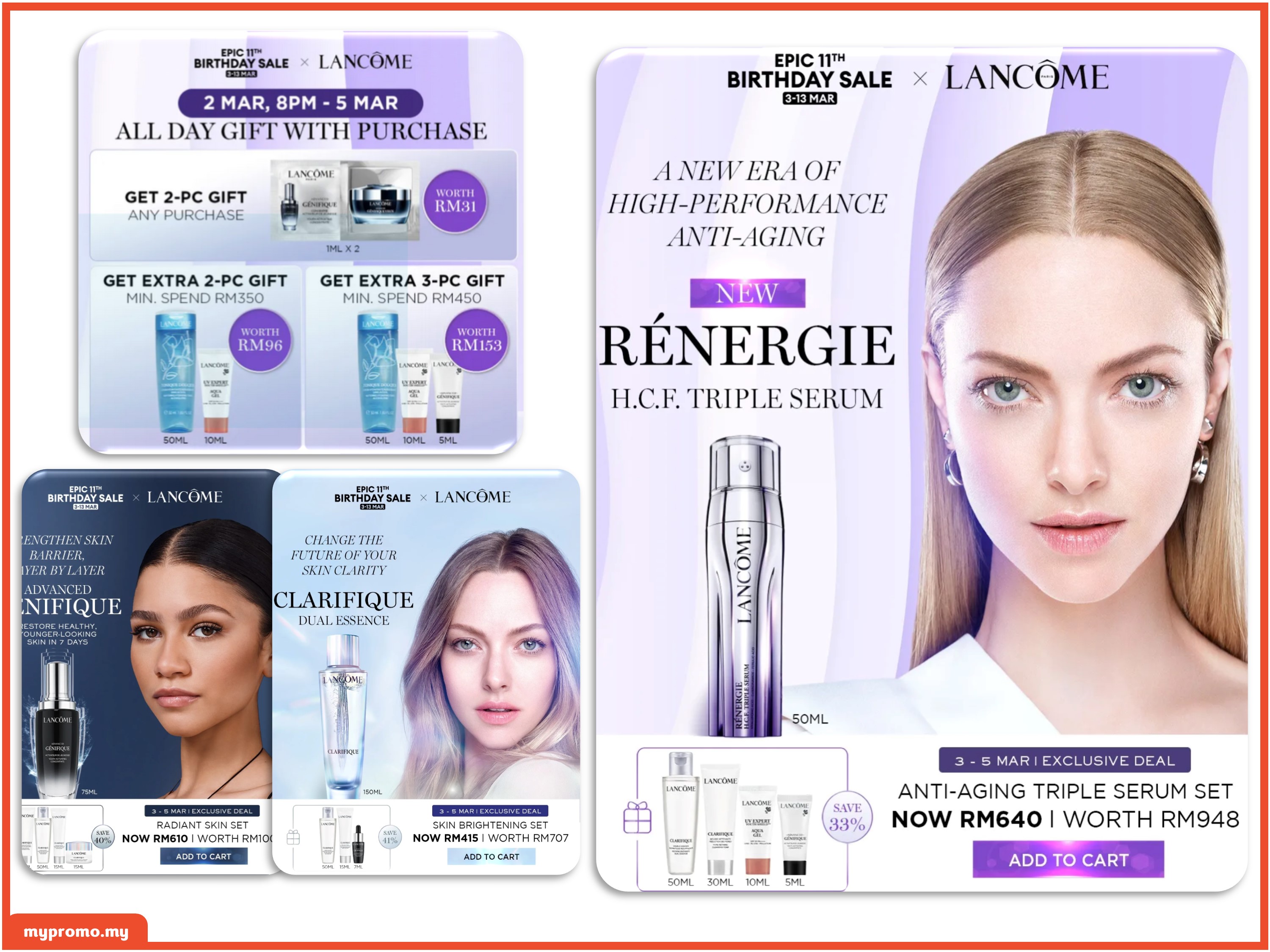 Explore Lancome's legendary range of makeup essentials, including eyeshadow, lipstick & mascara on Lazada! Shop online with Lancome now!
Lancome x Lazada Birthday

Lazada Birthday Special Deals and Offers for Lancome


– https://mypromo.my/laz/lancome

Birthday's Deals
• Lazada Bonus RM10 Off Every RM100
• Earn Cashback with Voucher + Extra Rebate with LazCoins
• Free 4-pc Gift worth RM153
• Exclusive bundle deals

More Make Up and Skincare Top Brand Deals
https://mypromo.my/lazada-birthday-deals-offers-for-skincare-makeup-brands/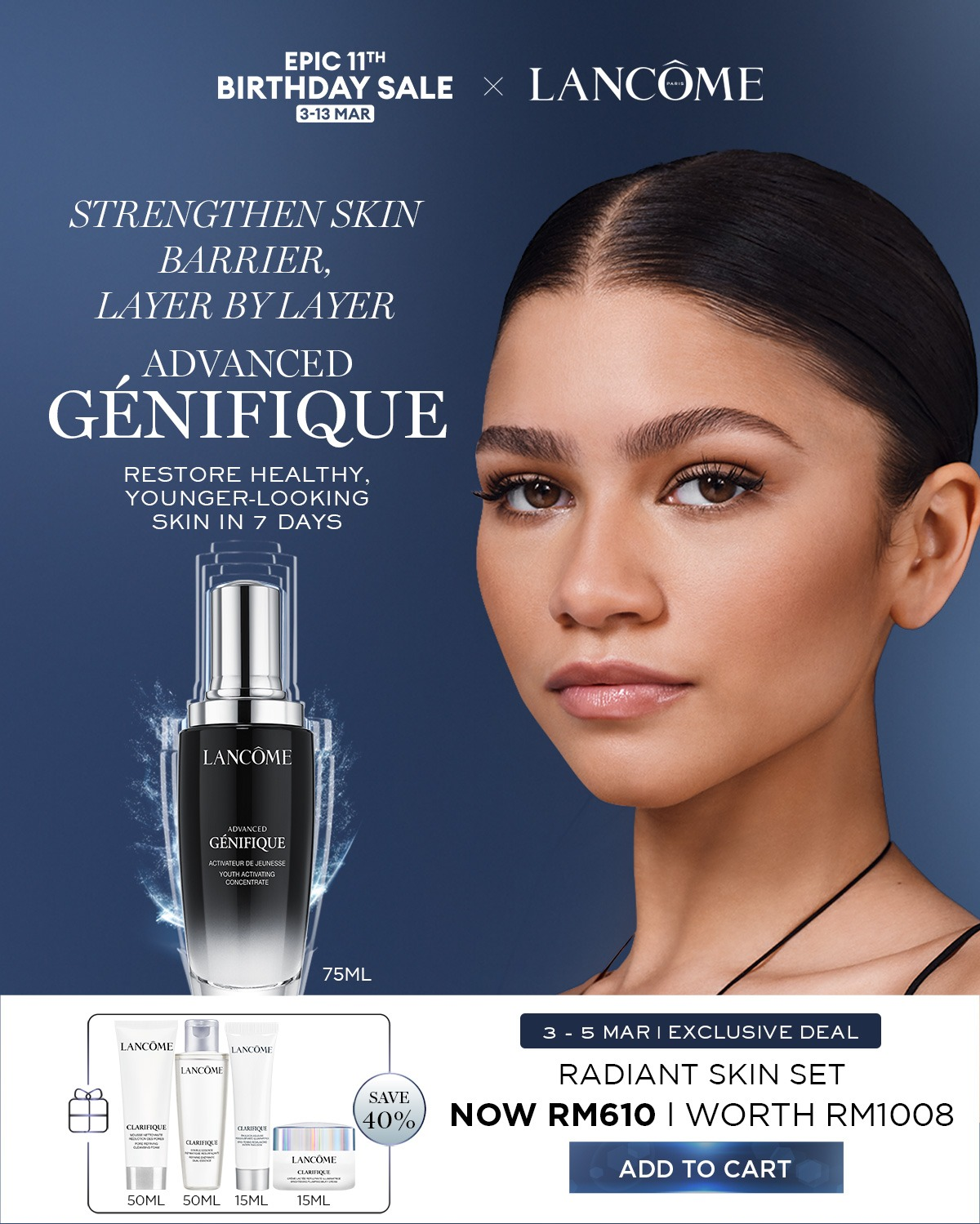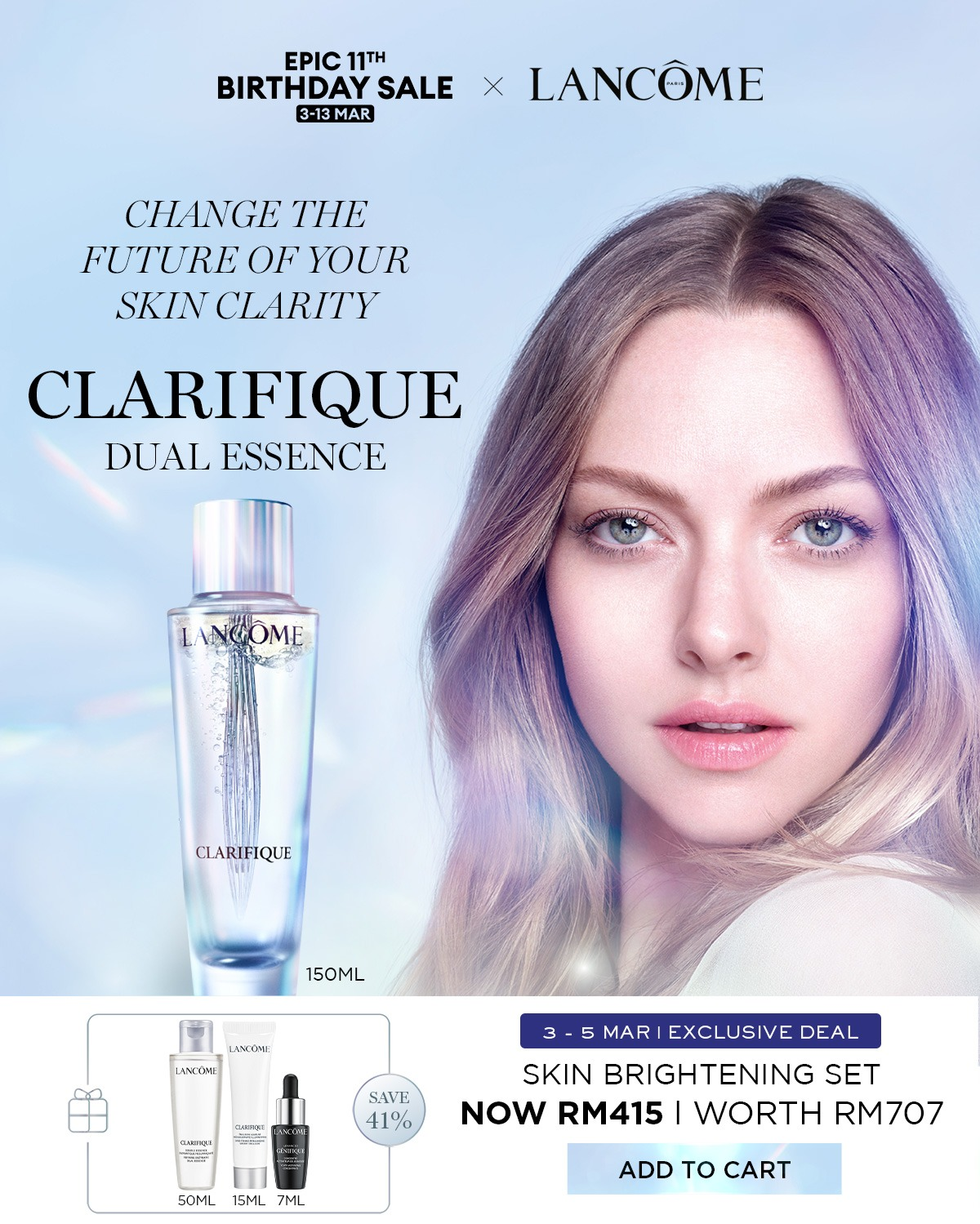 Lazada Birthday Special Deals and Offers for Skincare & Makeup Brands!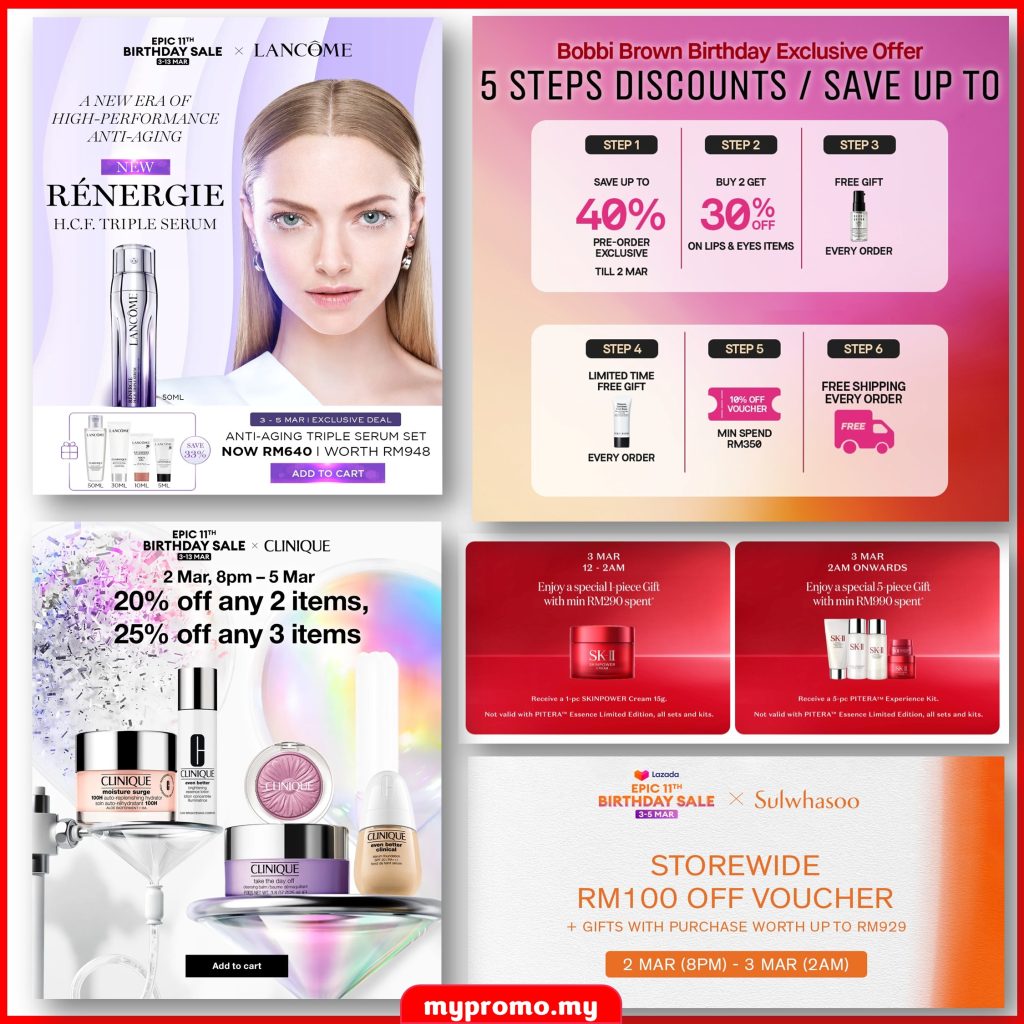 Lazada Birthday Sale is back with limited-time exclusive promotions on skincare, make up & gift sets. Spend more, get more gifts! Shop online! Find the best deals on makeup and skincare products to shop this weekend, including La Mer, Estee Lauder, Bobbi Brown and more.
Skincare
Lancome – https://mypromo.my/laz/lancome
Lazada Bonus RM10 Off Every RM100
Earn Cashback with Voucher + Extra Rebate with LazCoins
Free 4-pc Gift worth RM119
Exclusive bundle deals
SK-II – https://mypromo.my/laz/skii
Lazada Bonus RM10 Off Every RM100
Exclusive sets plus a gift with purchase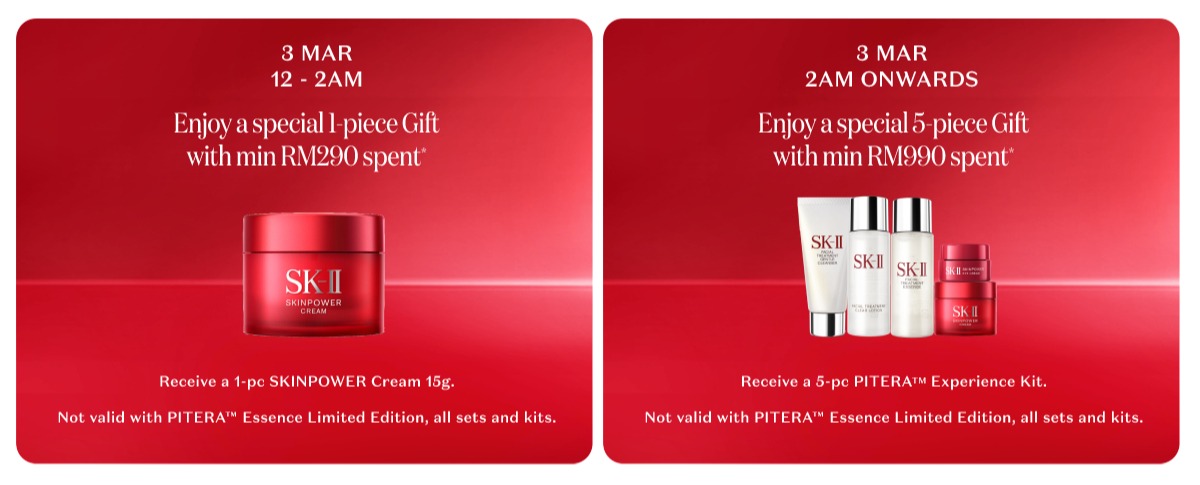 History of Whoo – https://mypromo.my/laz/whoo
Lazada Bonus RM10 Off Every RM100
Voucher: RM70 Off min spend RM550
Earn Cashback with Voucher
Spend and receive gift worth RM350
Elizabeth Arden – https://mypromo.my/laz/elizabetharden
Lazada Bonus RM10 Off Every RM100
Voucher: RM40 off with a minimum spend of RM399
Exclusive 30% off fragrance and 15% off skincare deals.
Gifts with purchase worth up to RM200
Sulwhasoo – https://mypromo.my/laz/sulwhasoo
Lazada Bonus RM10 Off Every RM100
Voucher: RM100 off with No minimum spend!
Free Gifts with every purchase worth RM929
Earn Cashback with Voucher
Kerastase – https://mypromo.my/laz/kerastase
Lazada Bonus RM10 Off Every RM100
Voucher: RM11 Off Min Spend RM130
Buy 2 Get RM20 Off
Exclusive Gifts worth RM116 + First 300 Order will receive Limited Edition Pouch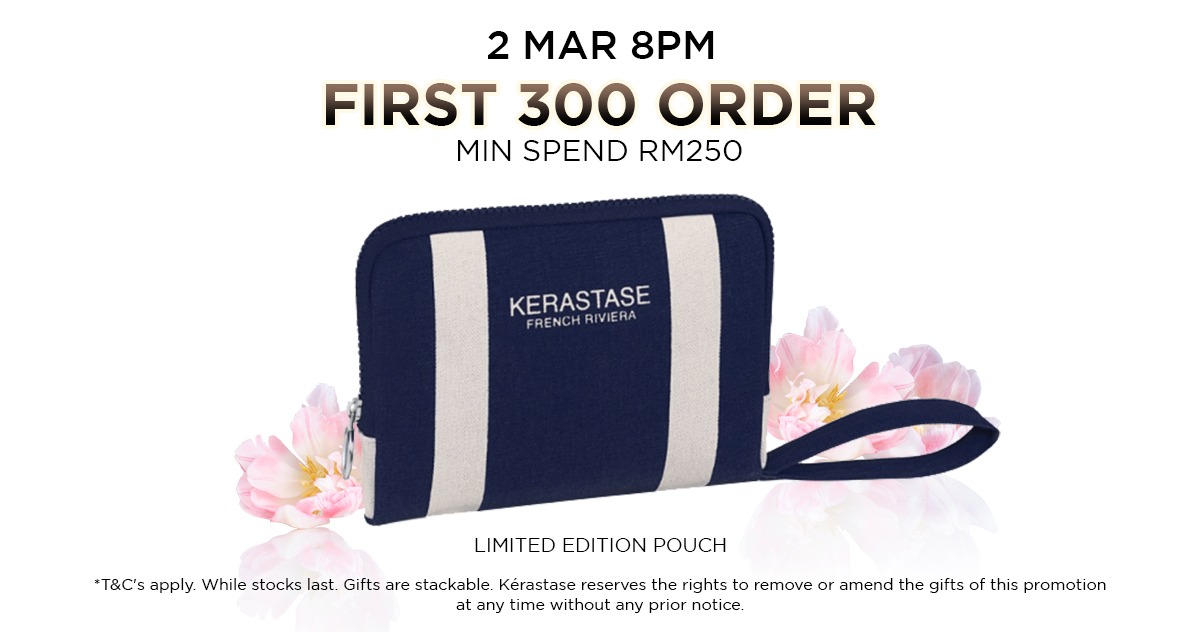 Estée Lauder – https://mypromo.my/laz/estee-lauder
Lazada Bonus RM10 Off Every RM100
Voucher: RM50 Off Min Spend RM400
Earn Cashback with Voucher
FREE GIFTS WORTH RM107
Makeup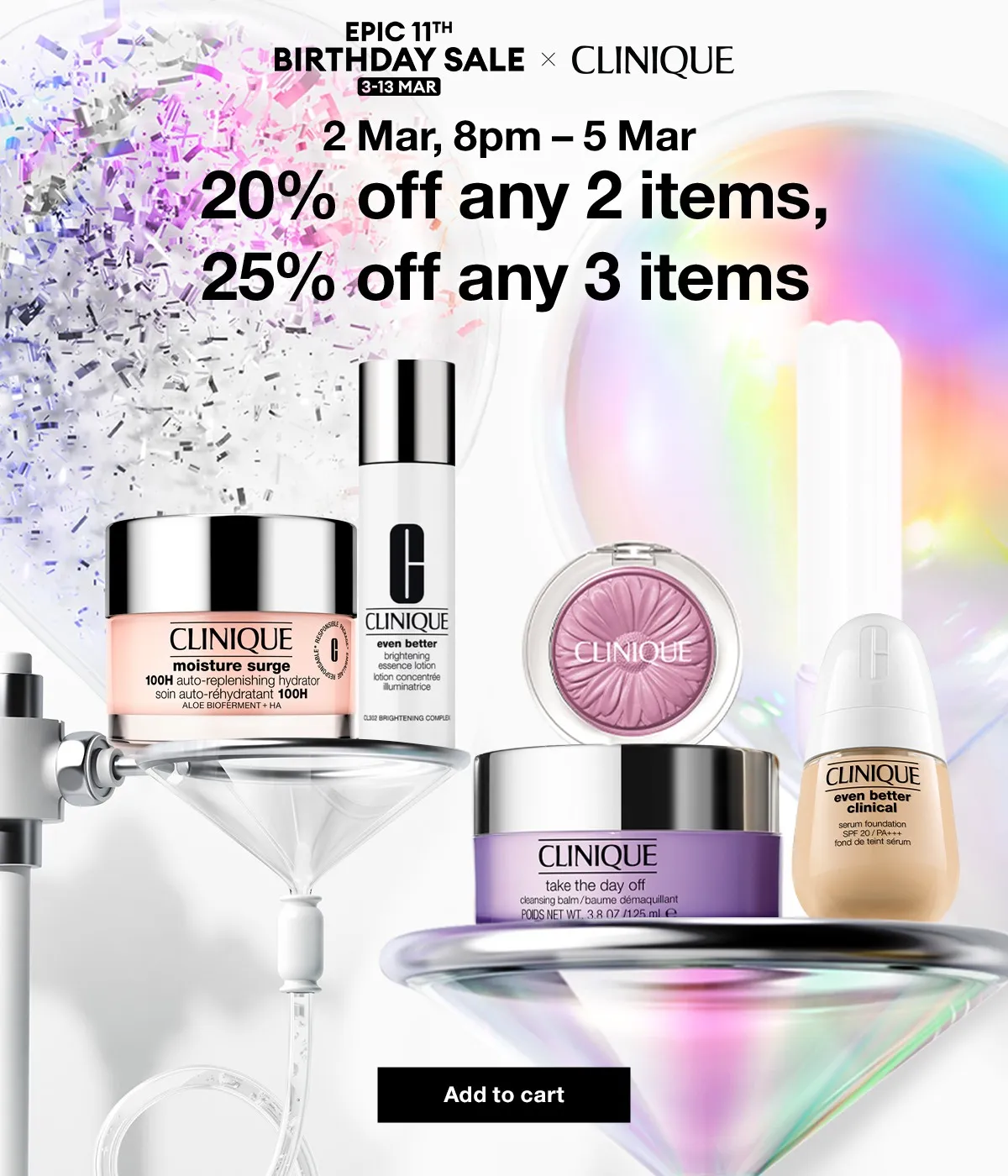 Clinique – https://mypromo.my/laz/clinique
Lazada Bonus RM10 Off Every RM100
Voucher: 11% Off Min Spend RM200 + Earn Cashback with Voucher
Enjoy 20% Off any 2 items | 25% off any 3 items
Make Up For Ever – https://mypromo.my/laz/makeupforever
Lazada Bonus RM10 Off Every RM100
Voucher: RM90 Off Min Spend RM600
Earn Cashback with Voucher
Buy 2 Get 20% Off, Buy 3 Get 25% Off
Shu Uemura – https://mypromo.my/laz/shu-uemura
Lazada Bonus RM10 Off Every RM100
Voucher: RM40 Off mins spend RM500
Buy any 2 Get RM15 off | Buy 3 Get RM30 off storewide.
Get 7 pc gifts + Earn Cashback with Voucher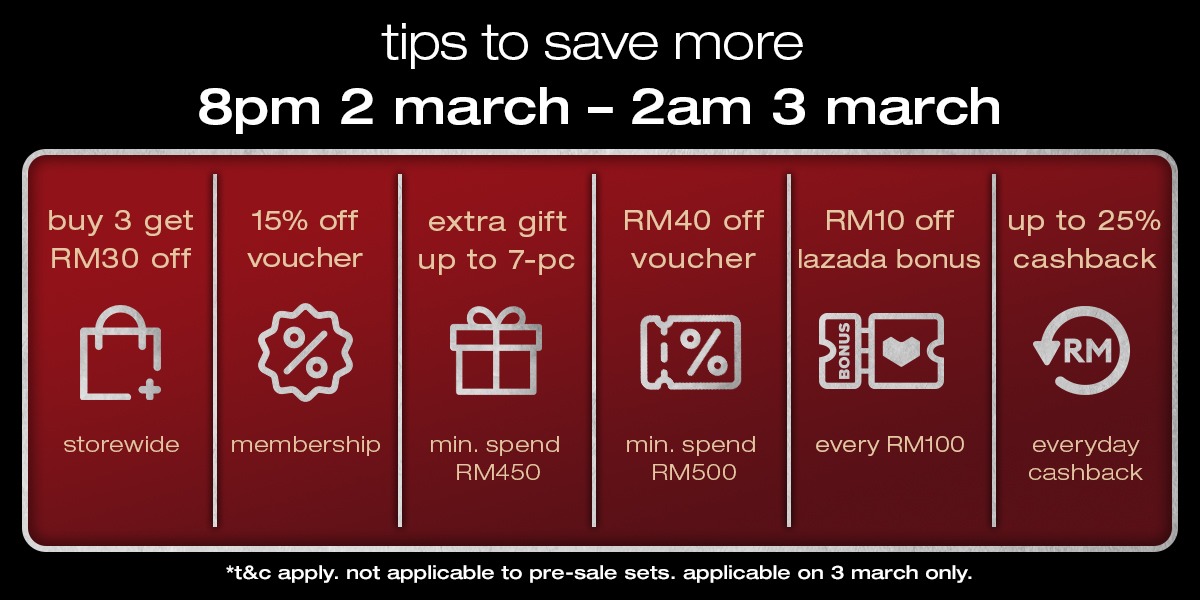 MAC – https://mypromo.my/laz/MAC
Lazada Bonus RM10 Off Every RM100
Up to 50% Off + Buy 2 Get Extra 30% Off
Voucher: 10% Off Min Spend RM300
Free Gift – Lipstick
Earn Cashback with Voucher
Bobbi Brown – https://mypromo.my/lazada/bobbibrown
Lazada Bonus RM10 Off Every RM100
Up to 50% Off + Buy 2 Get Extra 30% Off on Lips & Eyes items
Voucher: 10% Off Min Spend RM350
Free Gift + Extra Lipstick
Earn Cashback with Voucher
More Promotions, Offers and Vouchers from Shopee and Lazada
Sign Up for New Accounts and Get Rewarded

mypromo.my: Referral Codes Center
Get Rewarded When you sign up with Referral Codes